Demery Jayne International ~ The Inner Freedom
By ASI EFROS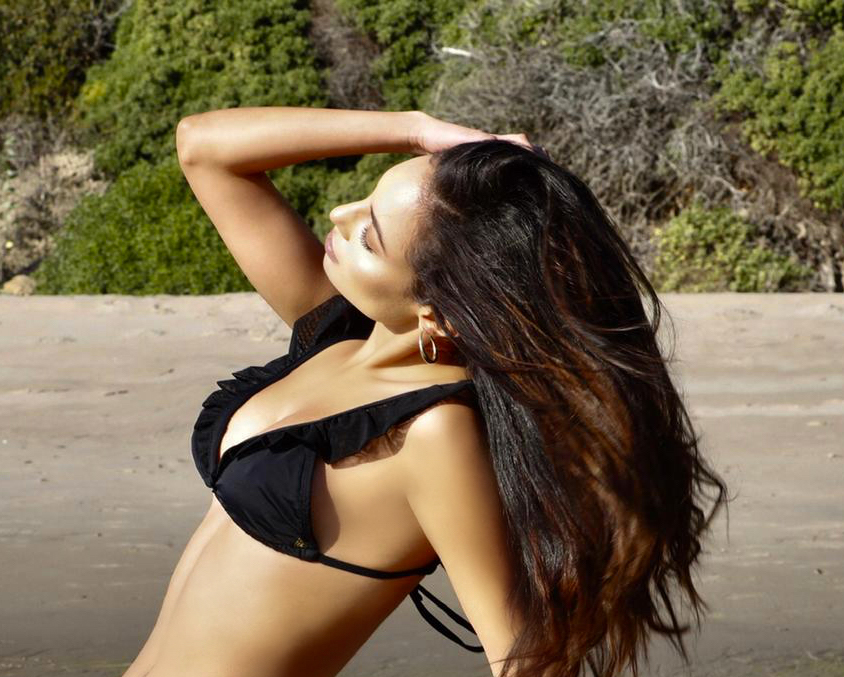 The Muse – Inner Freedom – Demery Jayne
Demery, a passionate world traveler, interlaces the idea of innate freedom into her awe-inspiring designs. They express her sun-kissed memories of exotic cultures and far away lands. Soaking the sun and the saltiness of the ocean water, Demery dreamed of her collection while feeling one with the universe. Wouldn't you want to experience such inner freedom that transforms you into what you want to be…into your better self?
"I have always flourished in the water environment and I loved everything about the islands just off of the Venezuelan coast…I went there and ended up staying for a few years. ", shared Demery.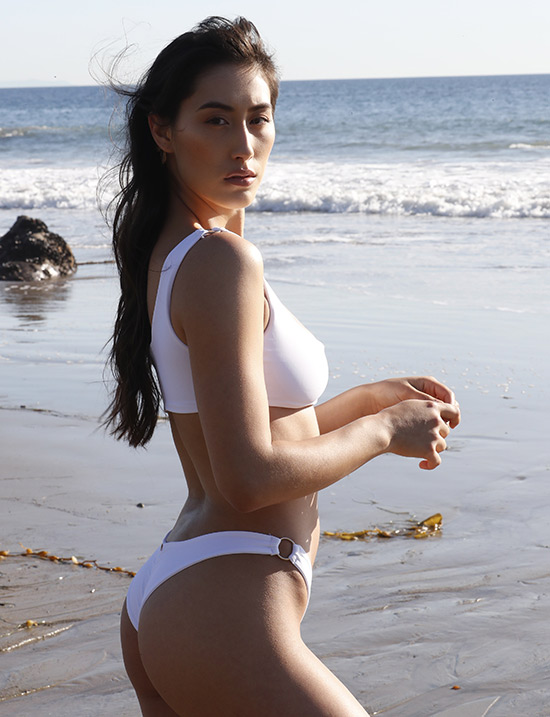 Photo by Alessandro Sicuro
It's only natural for the colors of the collection to reflect the shades of nature. The darkness of Black Onyx paints a portrait of the breezy night while Sea Salt White is most brilliant in full sunlight. The warmth of Rose Quartz seduces and energizes senses. It's a shade of self-love and it allows for the brilliant glow of one's femininity. 
These three colors tell the story of the Translusence collection and the creator behind it.
The Creator – Knowledge & Ingenuity – Stacy Ashley Christensen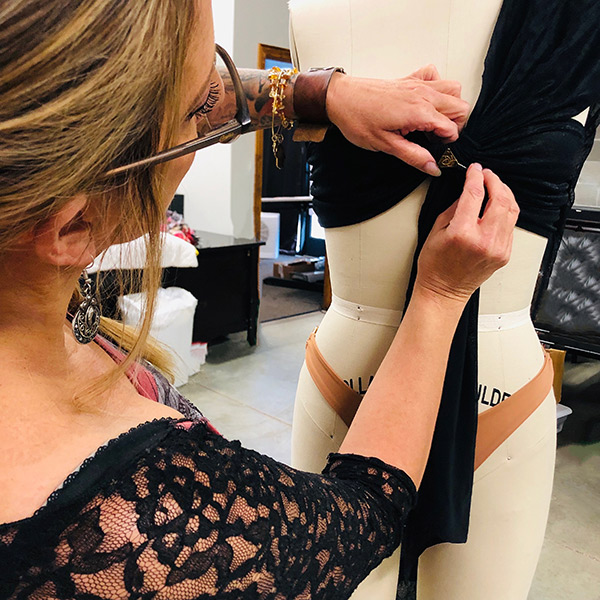 An eye of the experienced customer can recognize a creator behind the collection by observing its elements. The chosen fabrics, the form-loving masterfully fitted and constructed pieces, and refinement of every detail, reveal a fashion industry aficionado.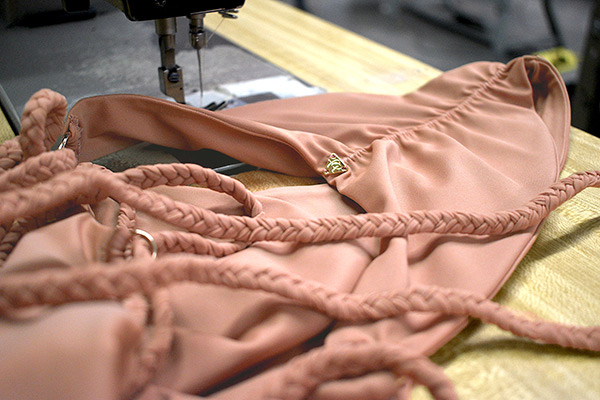 The creator behind the collection, Stacy Christensen, encoded elements of smart design into 16 unique styles to build a versatile lifestyle collection that has proven to be a perfect model of an eco-conscious and ethical brand.
Stacy Christensen, a big-hearted Italian, began her fashion design career in the nineties. Having worked in the time of handmade patterns and sketches, Stacy transformed her process into a digital system that connects virtually with anyone anywhere in the world while implementing the inner freedom of expression into practice.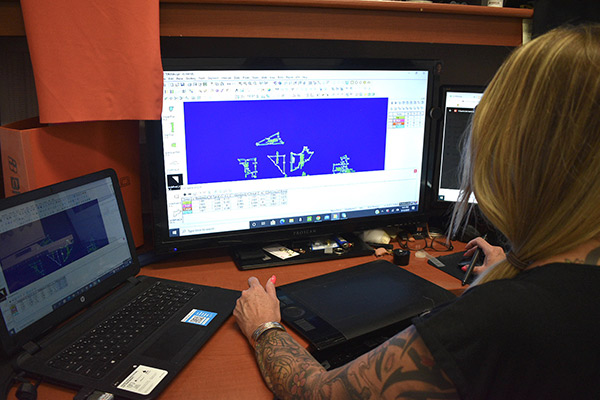 Innovation and Sustainability – Textiles and Laces
Stacy's appreciation for Italian history, architecture, and art comes to life in her design studio in Florence. She finds pleasure in searching for materials while visiting textile mills of Como, Di Prato, and Naples which then become a foundation of the Demery Jayne collection. One of these material makers, Italian company Carvico, is well-known for its high-quality textiles as well as for innovative and sustainable manufacturing models. The Active wear fabrics of the Translusence collection are ethically produced at Carvico using recycled polyester and stretch. 

The all-over and scalloped galloon signature laces and mesh are creations of Klauber Brothers Inc., which is, for all experienced designers, an all-time favorite oasis of sumptuous laces. A collaboration between Stacy, Demery and Klauber Brothers' team gave way to an impressive pairing of the organically patterned silky all-over lace and the textured galloon of the same motif. All textiles and metal accessories are free of harmful elements that make them safe next to the skin and resistant to the elements of sun, saltwater and chlorine.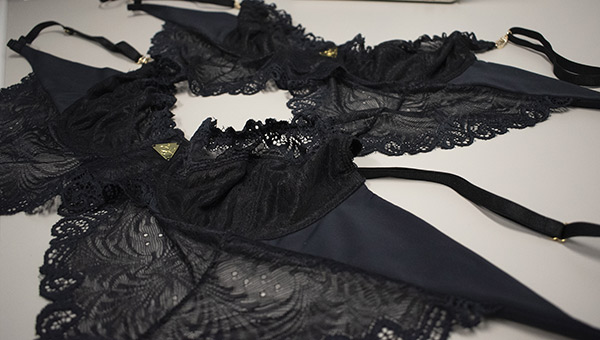 Versatility and adjustability of all styles in the collection are results of Stacy's knowledge of her customers' needs and ingenuity of an adept developer. Adjustable straps on bras and thongs are measures of inclusivity and excellent fit. Each piece in the collection is awarded with multiple applications of wear. Styles are seasonless and encourage the customer's mind-shift towards slow fashion and healthy Earth.
The Maker – Legendary Craftsmanship – A European Tradition
The Translusence collection is assembled in a factory located in old Europe, where craftsmanship is still manual. That manufacturer was chosen by Stacy because of the tradition of excellence of the area that has been handed down from generation to generation by its skilled seamstresses, Stacy travels to Europe many times a year, to personally check the production process. Highly technical operations, such as perfectly pairing the lace scallops in the  Quartz Underwire Bra, require specialized equipment and attention to every detail. Many operations in the production sequence are performed by hand, such as sewing the triangle with the Demery Jayne logo in gold on the garments.
The Demery Jayne Collection – A Manifestation of Self-love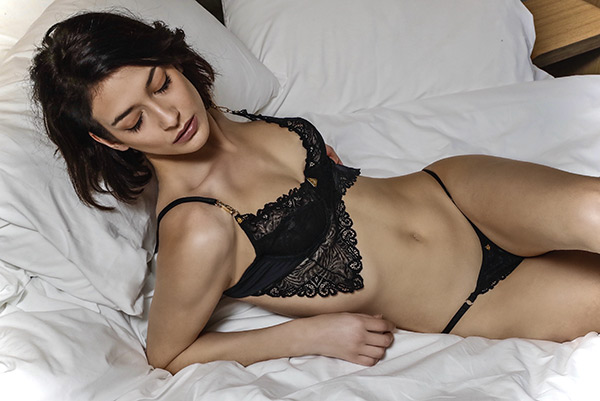 Photo by Alessandro Sicuro
A multicultural character of the collection is a reflection of the worldly nature of the company. Tropical islands, white-stone monuments of Greece, Italian wineries, Champs de Mars, and the streets of Los Angeles and New York City are places where the  Demery Jayne collection welcomes you.
Echoing the Greek goddess attire is Wren Wrap, a symbiosis of elegance and poise. 
Combined with the Lucid Pant, flatter yourself with the perfectly fitted wear. Reimagine it for practicing yoga or mindful meditation, cherish the freedom of owning your body and wellbeing.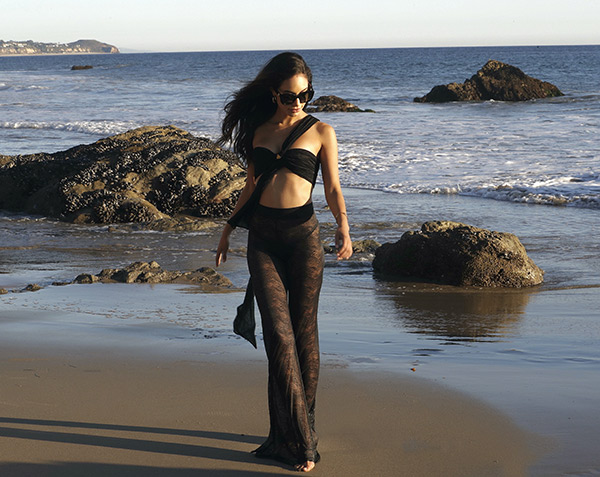 Photo by Alessandro Sicuro
Seductive french boudoir underpinnings, Quartz Underwire Bra and Genevieve G String, combined with the Lace Kemono complete the trifecta of sexuality: beauty, desire, and energy. Endless ideas, from the tight bondage body wrapping to free-flowing expression, the Lace Kemono takes you beyond lingerie and into the world of eternal inner interpretation.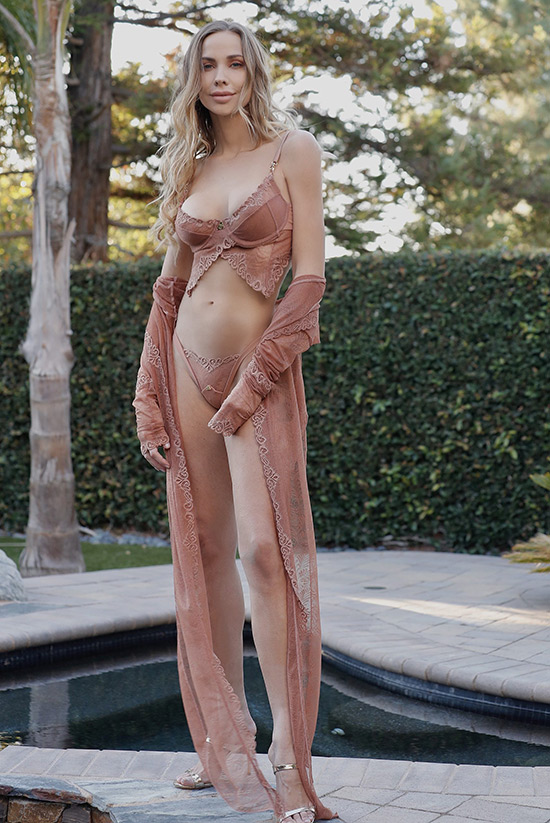 Photo by Alessandro Sicuro 
Elegant forms and perpetual functionality describe Nasiba Top, Yves Bottom, and the Ulyana Mini Dress. These world traveler essentials transport you from today into the future that is abundant with possibilities.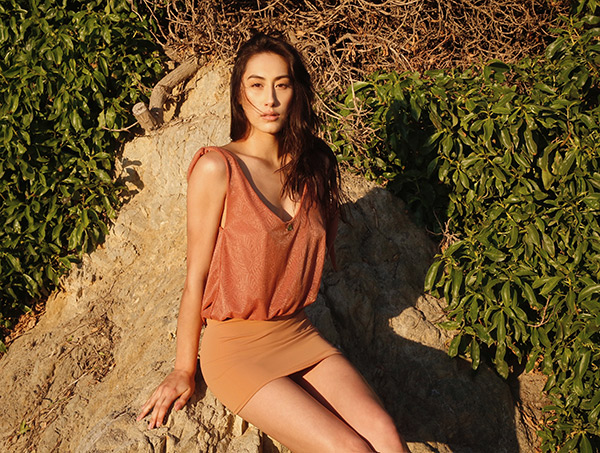 Photo by Alessandro Sicuro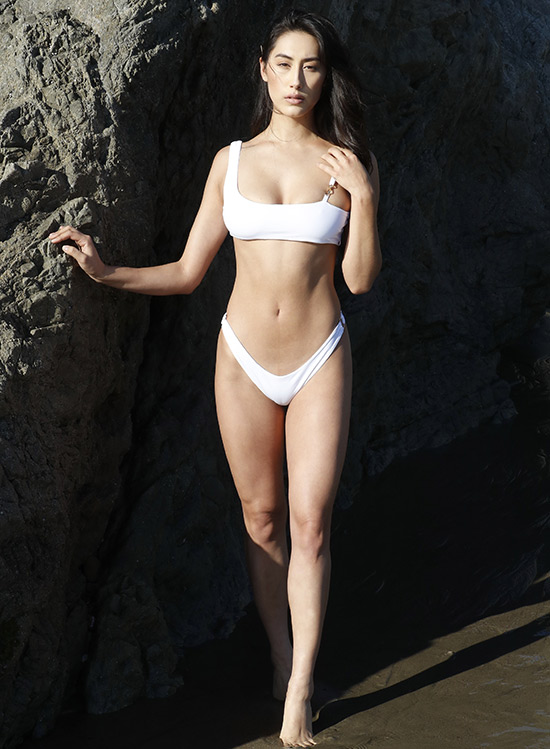 Photo by Alessandro Sicuro
I believe that brands reflect the heart and soul of the people that conceptualize them, build them, and announce them to the world. Demery Jayne is a brand with a free spirit and a warm loving heart. It's conceived by a team of unique people, the "Dream Team", as they love to define themselves.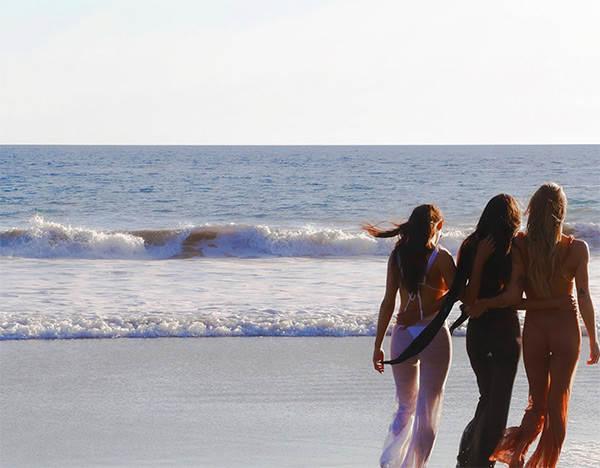 Photo by Alessandro Sicuro
Each meeting in time and space has its own meaning and purpose. We are connected in more ways than we are capable of knowing. I hope that this meeting with Demery Jayne bore significance and made an impression. Demery Jayne will be happy to see you again in the near future.
Until then…
Asi Efros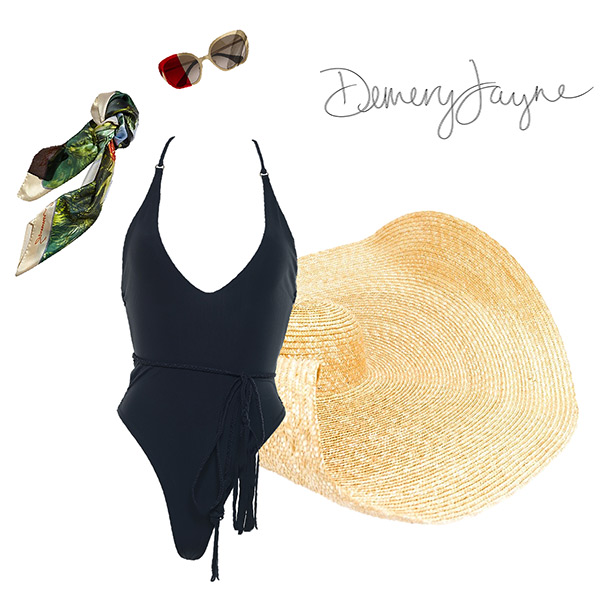 To learn more about Demery Jayne Collection visit: https://demeryjaynecollections.com/shop/
Contact:
Stacy Ashley Christensen
CEO/Designer and Creator
Demery Jayne International
e-mail: stacy@demeryjaynecollections.com
+801 698 4872
Demery Jayne
Founder and Inspiration
e-mail: demery@demeryjaynecollections.com 
+1 (424) 653-8519
Alessandro Sicuro
Marketing / Communication & Publicist, Brand Strategy Director
Demery Jayne International
e-mail: alessandro@demeryjaynecollections.com
+39 334941574 
Sure-com Web Agency
https://alessandrosicurocomunication.com/ 
https://www.alessandrosicuro.com/