The Evolution Concept Show Launches
By ELLEN LEWIS
A New Digital Lingerie Platform for Buyers and Brands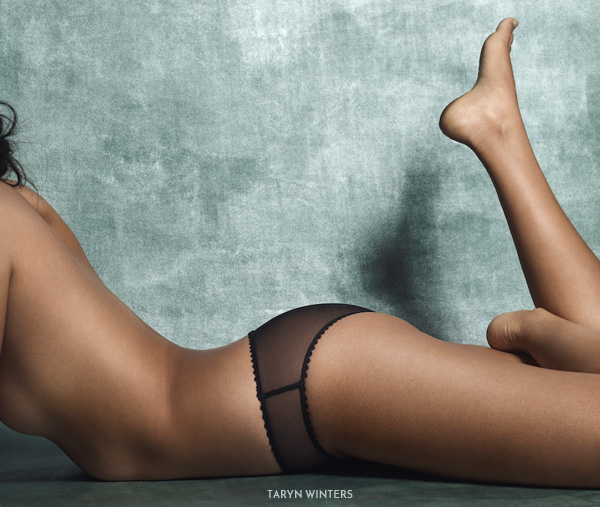 Re-imagining the future when the world tilts is not an easy challenge. Buyers and brands have been forced to pivot to survive. There are new rules of engagement percolating in the market, web-based initiatives to enable businesses to move forward.
This is what Samantha Chang has done for our Lingerie Community.  This week, she launched the Evolution Concept Show, a Digital Trade Platform whose purpose is to provide effective communication between brands and buyers. The Evolution website is an uncomplicated and efficient tool for retailers to discover new products and for brands to share their collections.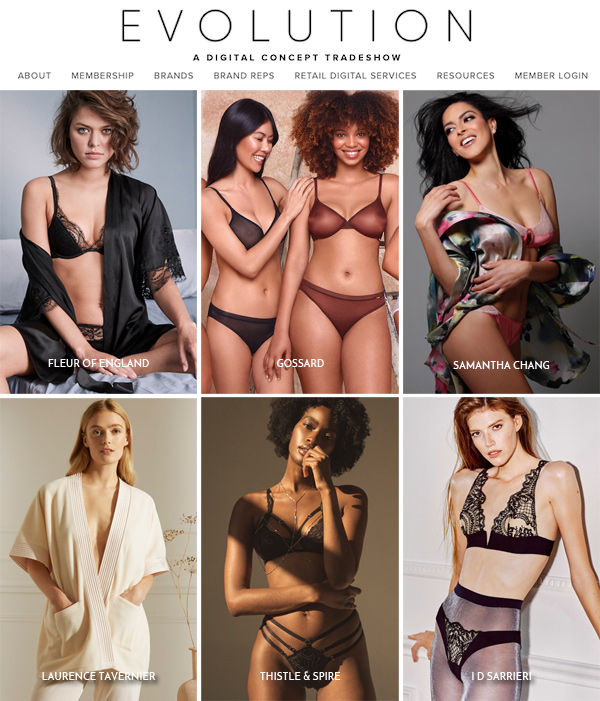 Providing in-depth access to multiple brand's assets, the Evolution Concept Show website offers buyers access to brand look books, price lists, line sheets, video presentations, virtual meeting and presentation calendars, brand contact information and any other materials deemed important. It requires a password but is free to buyers. Brands pay a very minimal fee to participate and upload any materials they choose.  Distributors, agents, and reps are entitled to a free page listing the brands they represent and their contact information.
Facilitating the industry will require efforts from all channels of the Lingerie Market. The Evolution website is easy to navigate, I have personally tried it.  It is a collaborative port showcasing current market collections and adding valuable exposure moving forward. As American Author John Burroughs so aptly stated: "Leap and a Net Will Appear"
Brands onboard (as of July 27, 2020) Addiction Nouvelle, Ambra Italy, Ame Nue, Anaono, Aubade, Balmain, Belly Bandit, Bordelle, Bresciani, Cake Lingerie, Christine Vancouver, Clo Intimates, Conturelle, Curvy Couture, Curvy Kate, Douceur Soft, Derek Rose, Dita Von Teese, Fleur of England, Fleur't, Ginia, Gossard, Huit, I.D. Sarrieri, Innata, Janira, Karen Luu, Kilo Brava, Kriss Soonik, Laurence Tavernier, Le Mystere, Louisa Bracq, Loulette lingerie, LVHR, Maison Lejaby, Marlies Dekkers, Montelle, Noelle Wolf, NuBra, On Gossamer, Opaak, Oscalito, Oyun, Pluto, Pretty Polly, Proof, Ritratti, Rya Collection, Samantha Chang, Scantilly, Shock Absorber, Soak, Stripe & Stare, Takaokaya, Taryn Winters, The Cat's Pajamas, The Great Eros, The Little Bra Company, Thistle & Spire, Valery, Verdiani.