Dora Larsen ~ In Living Color
By ELLEN LEWIS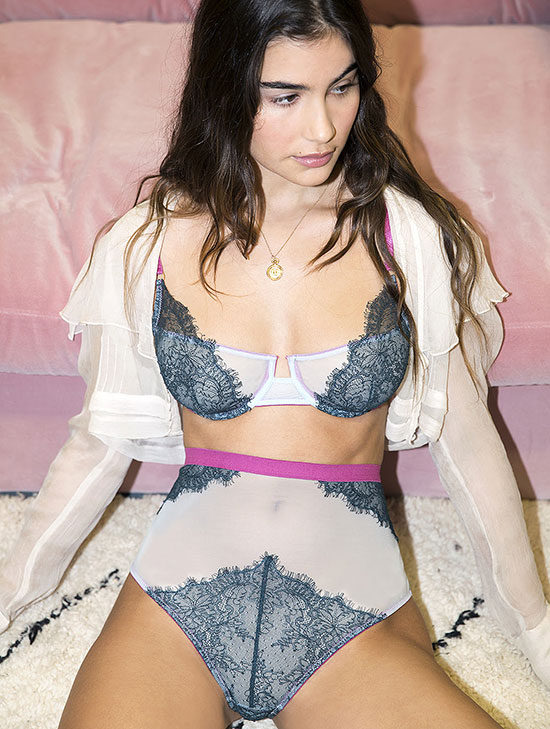 During the Covid19 lockdown, restricted to my neighborhood in Connecticut, I was re-introduced to the exquisite floral evolution of the Northeastern USA springtime.  I had not seen it in 7 years as I am usually in Mexico. Walking daily from mid-March on, I have witnessed a daily explosion of color, taking the time to actually "see" natures amazing kaleidoscope.  In fact, I have incorporated some of these images in our Instagram juxtaposing the poetry of nature to the poetry of lingerie.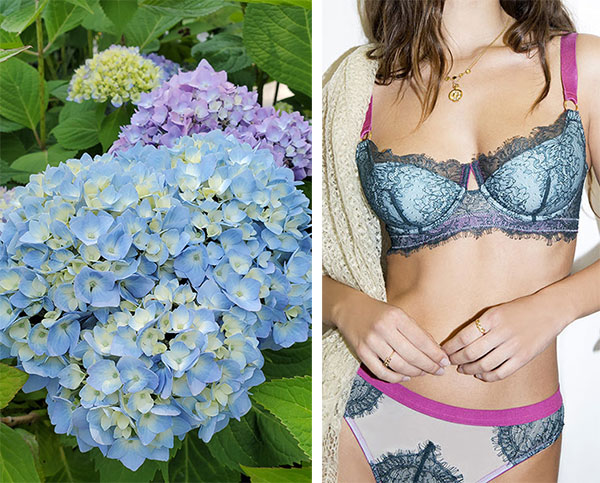 This theme resonated when I first spoke to Georgia Larsen, founder of Dora Larsen Lingerie.  I was not only impressed with her story, but the source of her brand inspiration: Color. Now I know this seems somewhat mundane when speaking about a fashion business, but in fact, Georgia's play on color is anything but ordinary. It is eclectic, intelligent, startling, and seductive. Her deep appreciation of nature, its unexpected color combinations and the priorities needed to protect its beauty resonates personally for me.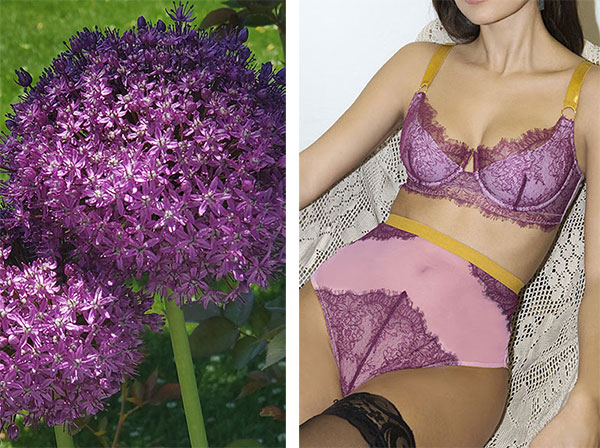 The collection is not fussy, rather a combination of clean lines in easy shapes. It is everyday underwear that rises above the ordinary. No wonder Dora Larsen has transitioned well into the Covid lingerie world. Her business, if anything, needs to catch up to the demand. I have no doubt that she will accomplish this. She is no neophyte to the world of lingerie having spent her formative design years in corporate venues like Top Shop where she not only was schooled in technical design, but also made excellent sourcing and production contacts. Beyond this, her own aspirations of building an ethical brand has set her on a mission to transform her materials (no easy feat in lingerie construction) to sustainable choices. She has already begun using recycled fabrics as she continues research into natural dyes and veers away from nylon. Her hand wash label respects the necessity of taking better care of our things and investing in fragility of the planet. The collection reminds me of why lingerie is so precious, an interplay between artful thought and technical responsibility.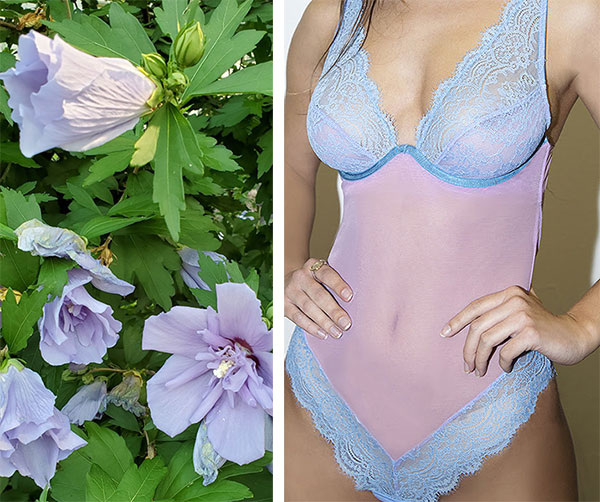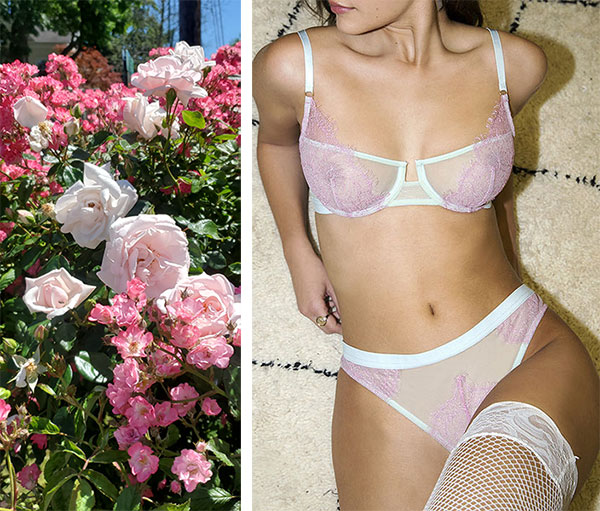 "I Prefer Living In Color." David Hockney.