The Poetry of Silk Lingerie ~ NK IMODE
By ELLEN LEWIS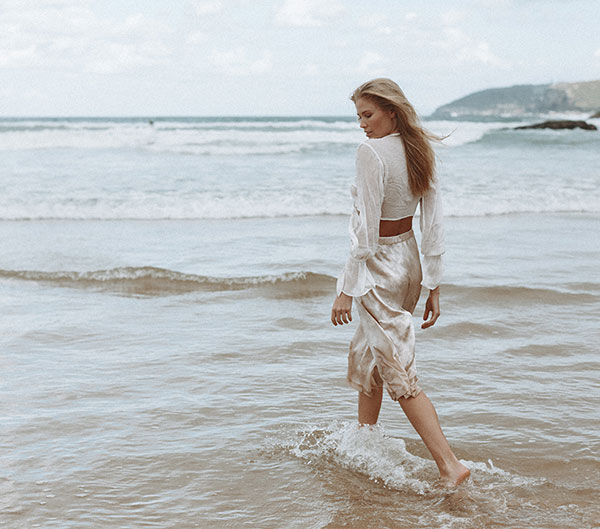 I have a natural affinity for the ocean, its rhythm, and the clarity of thought it evokes. The symbiosis of silk intimates with stone, water and light is a powerful statement about femininity and the transformative powers of silk lingerie. These images of NK IMODE's Dylan collection photographed by Canadian artist Olivia Van Dyke for Fall 2020 are a provocative expression of this vision.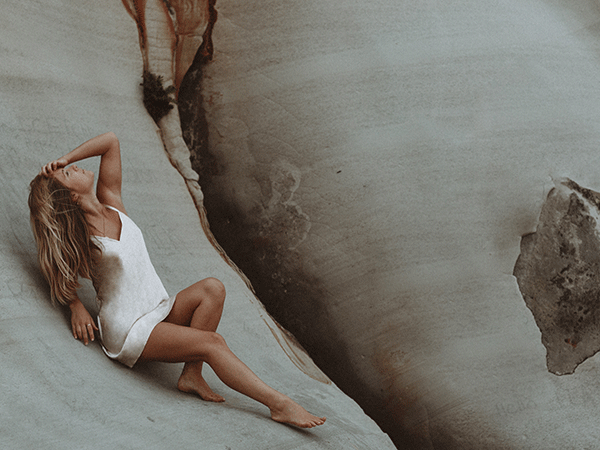 Silk is a quintessential lingerie fabric whose popularity has ebbed and flowed in the Intimate Apparel world throughout history. But for NK IMODE, it has always been a mainstay fabric, factoring heavily into the evolution of the brand's identification as luxury at a value. 100% biodegradable, it is on the rise as we seek sustainability in our apparel choices. Capturing the current consumer mindset, combined with the brand's focus on sleepwear and loungewear, has positioned the Dylan collection for growth. No wonder it has become an anchor in NK IMODE's Core essentials.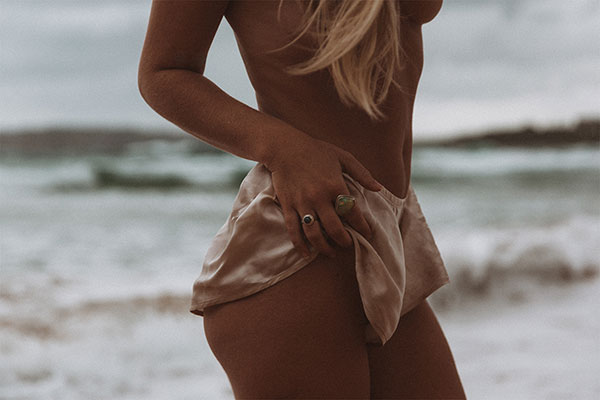 Launched in spring 2019, this 5-piece silk assortment consists of easy pieces that integrate seamlessly into a woman's everyday wardrobe. Meant for multiple use, a cami, tap pant, chemise, short set and culotte are available in champagne and evening blue (almost black). In sizes S-L, the group will expand for Spring 21, initially with the addition to its repertoire of a longer slip. But wait for it: there will surely be more!
"She Loves the Serene Brutality of the Ocean,
Loves the Electric Power She Felt With Each Breath of Wet, Briny Air."
Holly Black