Escape From Reality ~ Surreal Lingerie
By TINA WILSON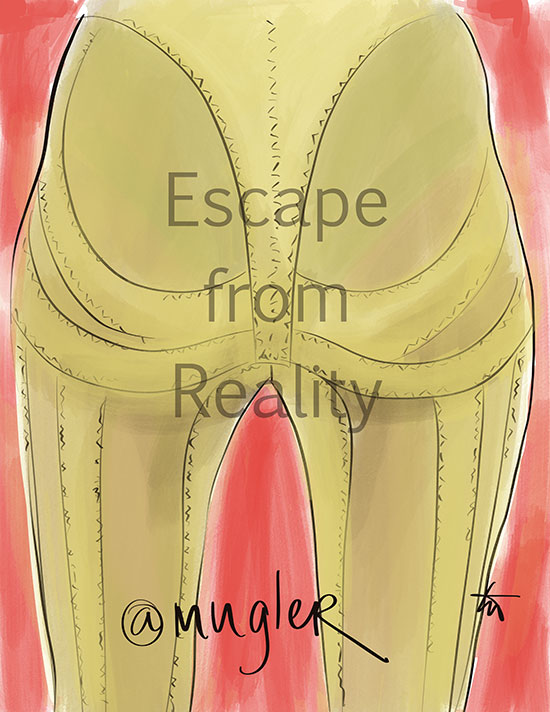 Our collective reality has set in. We are discovering hobbies, crafts and cooking and reacquainting ourselves with nature. We have put experiences above the material, will it last? What's next?
I'm betting on the next phase, the phase we are entering, now that  the reality of covid life has sunk in. This new phase will be a time of escapism, fantasy, and surrealism.  A the time where we begin to rebel, where our physical confinement loses out to our imaginations. There are no other options and it will be an interesting opportunity for some. The word normal will soon be obsolete.
We are changing our wardrobes, and the list of what we "need" varies.  "Above the waist dressing", athleisure, work-leisure, sweatsuits, leggings, the house dress, wireless bras, slippers, cardigans and socks top that list.  The comfort of the 24 hour home is on our lips and in our carts and once we have our necessities, we will focus on our desires.
Gardening, hiking and camping top the list of national pastimes and are mind soothing respites to being cooped up. There is a photographer @twothirdshoney with extraordinary images of surrealist apparel and the leaf bodysuit caught my eye. A little Adam and Eve role playing?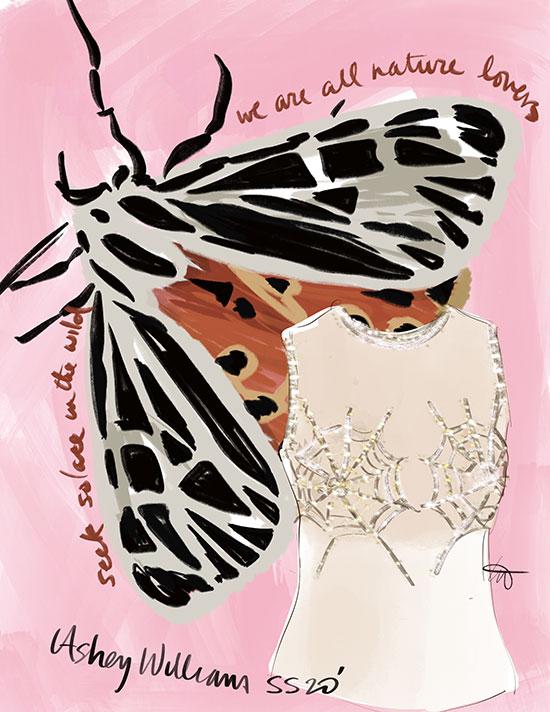 I see many of my friends post pics of  the insects they discover in their "new" habitat as if they never seen them before. Our eyes are now open. Prints and patterns of animal skins and reptiles and insects are everywhere, but some designers take it a step further like Ashley Williams with her spider web camisole from her SS 2020 collection. I have visions of Cher and who does not want to be her?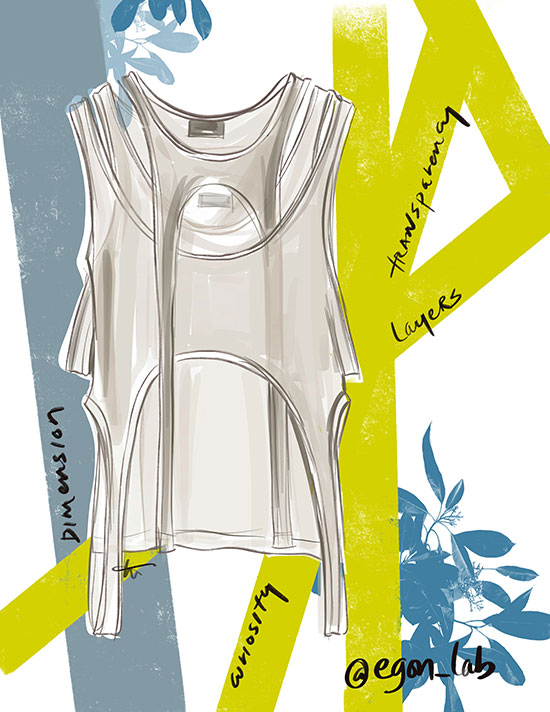 Taking a classic such as the rib tank and turning it on its head literally is a recipe to follow for other classics…..@egon_lab reinvents the tank into a curious, billowy layer of straps that will make the others in your Zoom meeting beg to know what you are wearing.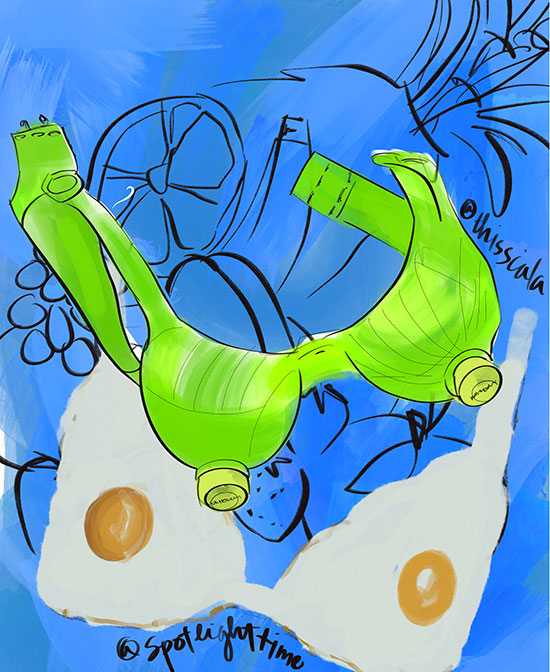 Food selfies are replacing famous people selfies, and that's a good thing. We are all chefs now. After the trauma of going grocery shopping, the preparation of meals at home is the very definition of comfort. Imagine food as clothing, as intimate apparel…sounds a bit crazy but the imagery is out there @spotlightime where I found the "fried egg bra" and other beautiful photos that push boundaries. My favorite image may be of the "nursing bra" @thisiscala. Who among you reading this does not want to climb back into the womb and start all over again and skip 2020?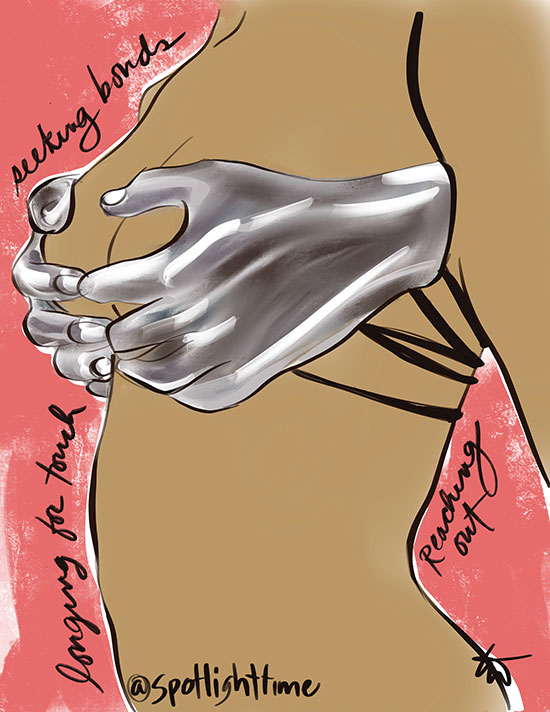 We can order online substitutions for so many of the things we don't have immediate access to and we can search on line for entertainment to keep us from being bored to death but the one thing we cannot replace is human contact. We all want to hug and be hugged, to find new faces to touch and old ones. We will not find physical intimacy on Amazon or Netflix. I haven't the answer but I did find this sculptured bra @spotlighttime. I believe there will be a vaccine before this becomes a best seller but in the meantime, wear your mask and keep being thankful and kind to the people supplying us with our needs and our desires.
Peace and VOTE.