When You Need a Lift ~ Elila Chloe Bra
By HOLLY JACKSON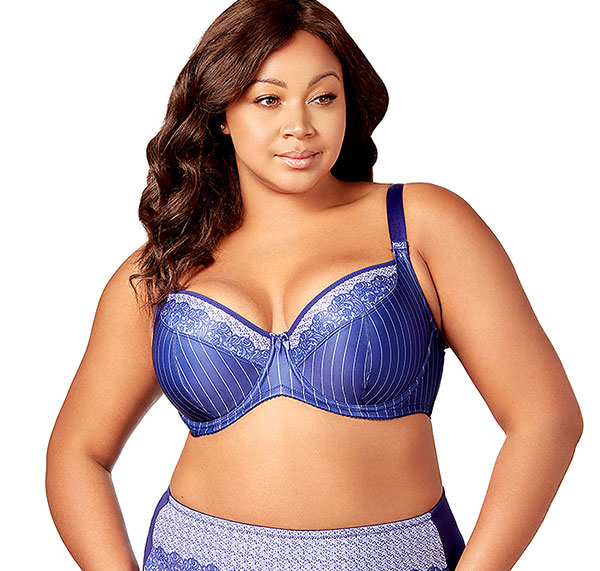 Being home so much for the past six months has really made me appreciate the basics in my wardrobe. I used to love getting dressed up everyday, but like the rest of us I've spent lockdown and beyond in sweatpants and jeans. I've quickly learned to appreciate a great fitting basic, like my favorite Universal Standard jeans and my Elila Chloe Bra.  They fit perfectly, they make my figure look better and they're comfortable for pretty much any activity.
I rediscovered the denim colored Chloe Balcony Bra by Elila when, recently, I decided that I wanted to put some 'unpff' back into my wardrobe. Fashionable lingerie basics can be hard to come by, but Elila's expansion into printed microfiber lingerie has been extremely successful. This bra has all of the features of your favorite silky-smooth microfiber moulded cup bra with a pattern that looks like pinstripes and lace, a fashionable fix of a tailored feminine appeal.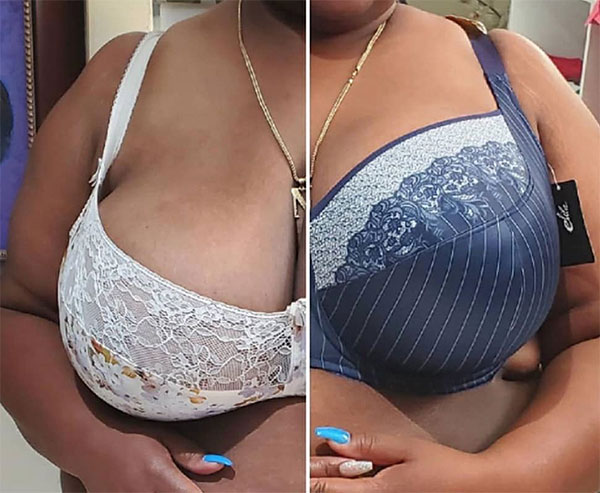 Elila is known for both their quality and their support. Their bra designs are extensively tested and researched, and their size range is vast. The Chloe Bra comes in band sizes 34 to 46 and cup sizes E/DD to M! This allows curvy customers to have a wide range of choices in their size. The quality and size range makes these bras a staple of boutiques that cater to curvy customers. The impact of an Elila bra on a woman's overall appearance can make all the difference in the world. Proper fit is Elila's mantra. I know this from experience – I'm almost always fitted into at least one Elila bra when I check out a new lingerie store in person.
The Chloe bra has a little less coverage than some Elila bras but isn't a lightweight offering. It feels more like a traditional bra on and produces serious support to go with it. The cups feature three seams and a sling for optimal shaping. It's notable that Elila also offers a wireless version of this bra as well as a matching panty so customers can mix and match to create their perfect set.
At some point we will all have to pick up our underwire bras again, but the transition will be easier with bras like the Chloe. I can see customers re-discovering their love for the basics over the next year and I suspect this bra will be high on many curvy customer's lists.