Curve Pitch Off ~ A "Shark Tank" Like Presentation
By ELLEN LEWIS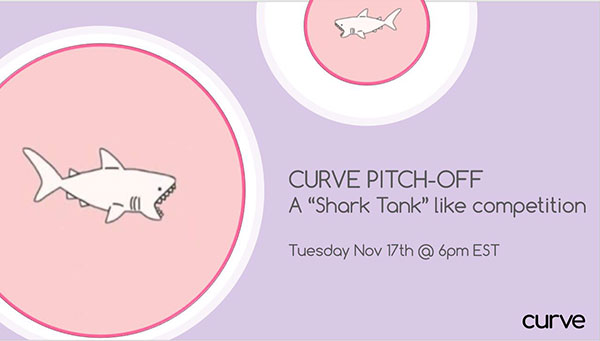 If you've ever watched Shark Tank, where savvy entrepreneurs pitch their products to financial professionals dreaming of investment in their nascent companies, you will love the Curve Pitch Off event, airing at 6 PM EST, Tuesday 11/17 on Curve Connect.
10 judges (me included) will review 8 brand presentations to determine the Best New Designer and awards will be made. Sorry, no millionaire investments on the horizon, but prizes will be awarded.
Here's how it works: Each designer will present a 4-minute video of their product and have 30 seconds to answer judges' questions. Then we (judges and audience) vote through a link in the Zoom chat. If you participate in the vote, (buyers only), you will be entered in a raffle to receive the winner's collection.
The winner will be featured online at Journelle.com
Brands include Aspen Dream, Birds of Paradise, Herbe, Lovecraft Intimates, Menagerie Intimates, Panty Promise, Birds of Paradise and Wing Bra USA.
Judges include including Guido Campello of Cosabella, Ellen Lewis of The Lingerie Briefs, Tina Wilson-President of the Underfashion Club, blogger Wencillia Querbel,  Todd Mick of the NPD Group, Michelle Spiro of The Furi Corp, Jenette Goldstein of Jenette Bras, Jason Palmer of Petticoat Lane, Ashley Tucci of Aristelle and Sonya Perkins of Forever Yours Lingerie.
This is not the first Curve Pitch Off. Just the first virtual one. Launched several seasons ago at the Curve NY show such positive response, Curve Connect has now added it to its bevy on on-going digital events.
For more information & to RSVP, email: buyer@curvexpo.com or Register here