Effleure Scented Lingerie ~ Be Your Own Aphrodisiac 
By ASI EFROS
Effleure is a life-altering collection of aromatic oil-infused lingerie. It launched in 2020 and immediately won the hearts of connoisseurs of all things intimate.
"In romantic settings, intimacy is all about sensuality and self-assurance. A woman who is in touch with her sexuality and comfortable enough in her own skin, will slow down, live in the moment, and enjoy every second of an intimate encounter." shared Virginia Marcolin, a Founder and CEO, Effleure.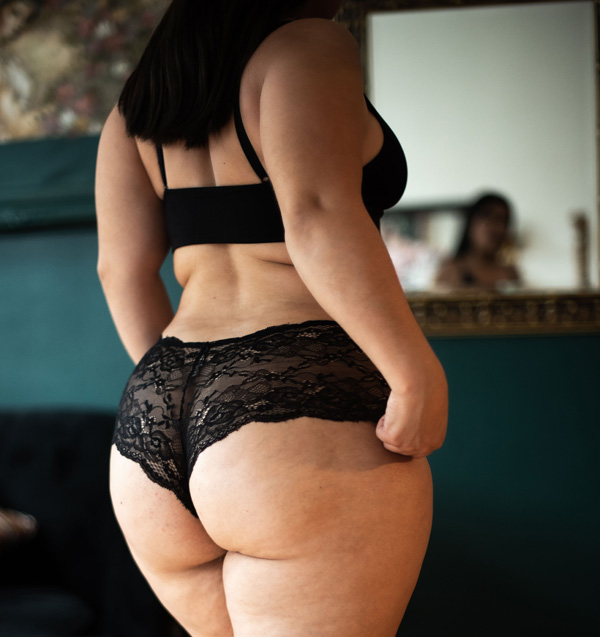 Virginia's love-affair with luxury began in the UK, where she was entrusted with the intricate task of acquiring lingerie for Selfridges, a home for the most elegant intimate apparel creations. Over the years, Virginia amassed an exquisite collection of lingerie pieces. One day, she opened her top drawer, and instantly a smell of perfume evoked her most sensual memories. This moment signified the beginning of her new journey and the conception of Effleure.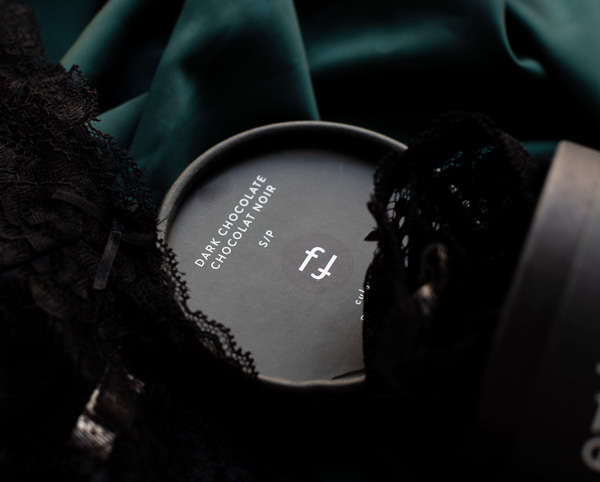 Everything about Effleure is designed to be tempting and sensual. The velvety texture of the black cylindrical boxes, perfectly fitting in your hands, the gentle twist, that unleashes the intoxicating aroma, and the origami of the tissue paper, peeking from the box, are intricate elements of the carefully planned luxurious encounter. Even the cleverly designed logo seduces you at the first glance.
Whether you are searching for your own pleasant experience or looking to share it with someone in person or as a gift, rest assured that it's crafted for you by Effleure to be remembered. Each style and each fragrance leave a lasting impression so you return wanting more.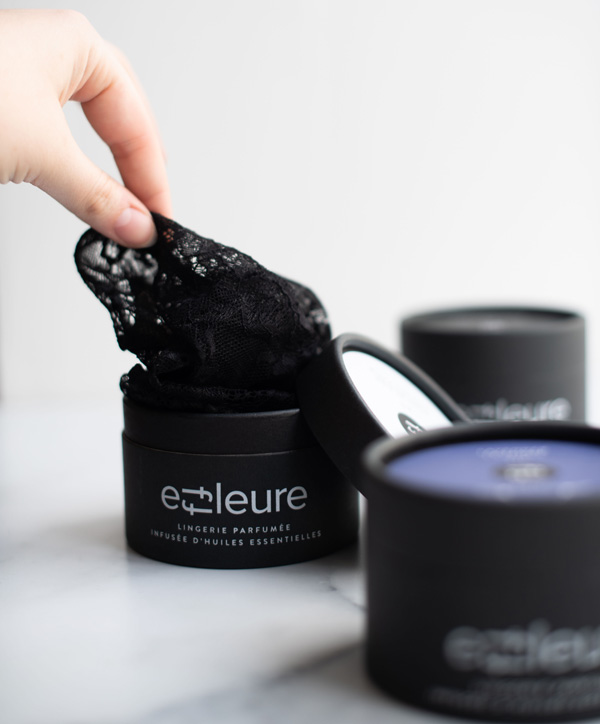 Gentle scents of Effleure add one more dimension to the visual and tactile experience of wearing lingerie. The sense of smell is a direct path to the human brain and is closely tied to memory. It is there, in the labyrinths of the mind, intoxicating recollections of the intimate encounters are first stored, and then swiftly retrieved, at the first hint of a familiar fragrance. 
The alchemy of Effleure aromas is about the notion that it's possible to be both empowered and sensual as these narratives are not mutually exclusive for women. Sensuality is powerful.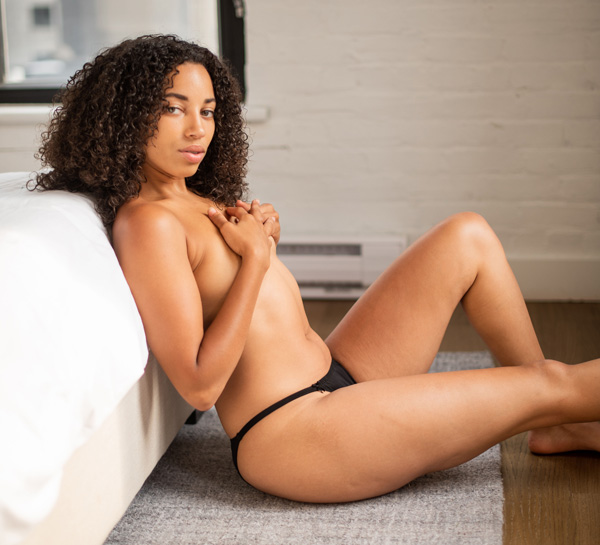 "Our fragrances are designed not to mask, but to gently enhance the natural scent of a woman which is intoxicating in itself. Our aromas are subtle… Effleure is simply the icing on the cake," said Virginia.
The scents are encapsulated in the fibers using a sub-rosa technology which assures their vibrancy and longevity after several washes. Aromas are pure, free from harmful elements, and are gentle next to the skin. Wearing an Effleure panty is as soothing as taking a bubble bath.
Choosing your scent is the path to self-knowledge and an expression of love. The aromatic palette accents four tempting notes: Black Coconut, French Vanilla, Dark Chocolate, and Lavender.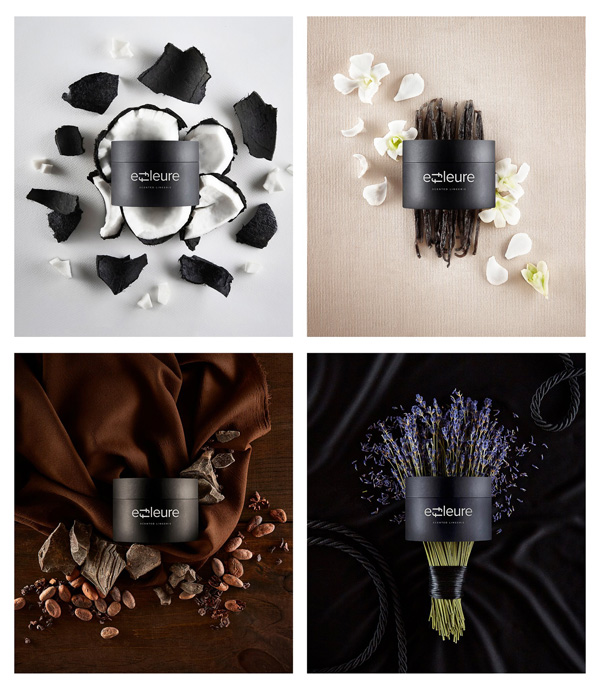 Interestingly enough, the aromas affect men and women differently.
"As the saying goes, a way to a man's heart is through his stomach… men find the "edible" aspect of the scents appealing so they tend to be more aroused by the mouth-watering aromas of French Vanilla, Black Coconut, and Dark Chocolate," mentioned Virginia. "Women love Lavender because of its soothing properties and are not necessarily thinking about sex when putting on their scented lingerie. French Vanilla is a soft, feminine scent and is also very popular with women."
French Vanilla
This soft and powdery smell is a promise of gentle embrace and is alluring to both sexes. But rest assured that this aroma is a source of insatiable desire and will inescapably leave you wanting more.
Black Coconut
An exotic scent of Black Coconut infuses aromas of the sun-kissed skin with the breath of the tropical beach. It sets the soul free and inspires. Passion, spiced with desire, takes over, while your heartbeats match the beat of the native drums. 
Dark Chocolate
The decadence of Dark Chocolate teases the senses while your imagination ascends to a place of wonder. It's the perfect foreplay for what comes next. Melt into this moment of self-indulgence or serve it for two. Either way, the occasion is richly enhanced, abundant with flavor, and is bound to leave a lasting impression.
Lavender
Lavender signifies the time of reflection and graceful stillness cherished so by women. The soul awakens to this fervent rejuvenating scent. It unites mind and body, leaving all worries behind, and equips for what is next to come. Immerse yourself in that aroma after a soothing bath or a restorative yoga practice.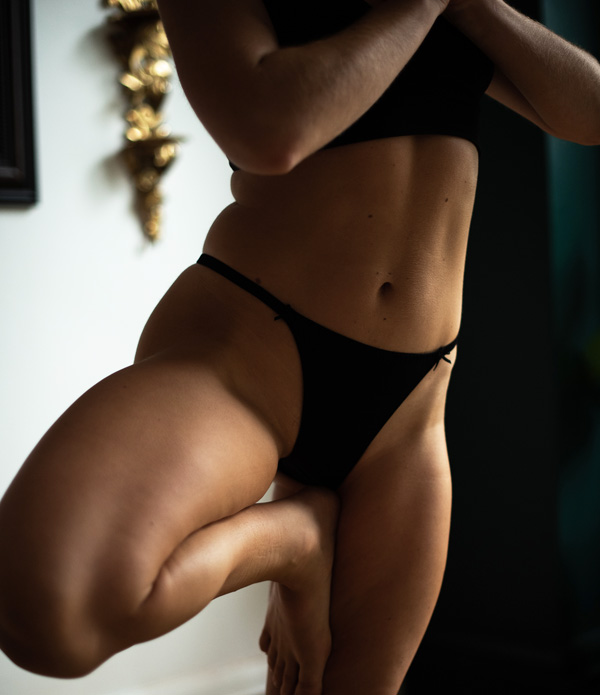 After choosing your favorite fragrance, it's time to select the right style. Effleure launched with three classic panty styles with plans to add a lace bodysuit and an overt panty to the delectable assortment in 2021. The entire collection is ethically manufactured in a green-certified factory. The new styles will be created using upcycled fabrics and laces, which is the most sustainable way of garment making.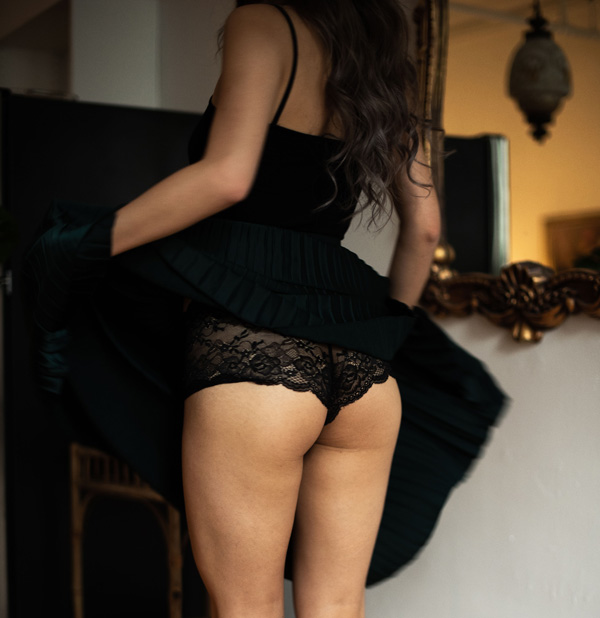 If you are planning your own lingerie wardrobe or on a quest to find an exciting gift, The Culotte is a perfect choice. The style is playful and cheeky and affords just a hint of compression. Sumptuous lace gently embraces the form in all the right places. This universal cut is created to smooth the lines under a dress or a skirt and begs to be worn for a special occasion. Wearing it under your clothes is a perfect excuse for a Marilyn Monroe moment.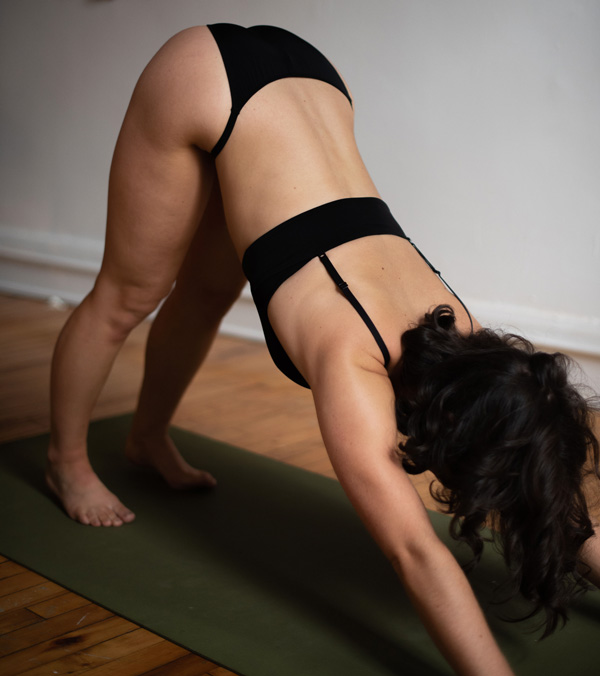 This clever intimate essential is both functional and alluring. Its exquisite finish and slick lines signal luxury. With the supple nylon/spandex microfiber blend at its base and the attention paid to every detail, The Bikini is bound to elevate your mood. Wear it to your corporate meeting or gym, it will feel great on and move with your body.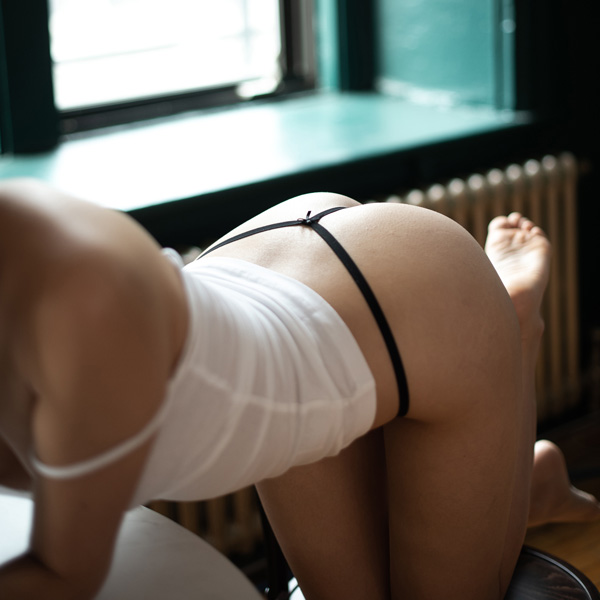 This is the most playful style of all. Liberate your inner goddess and enjoy an influx of energy while wearing it. The softest elastics are designed to gently hold The G-string in place but they will not cut into the skin. It's perfect underneath your leggings, skirts, or pants. Wear it with confidence all day or all night as this style is an all-time favorite classic.
A Luxurious Eco-conscience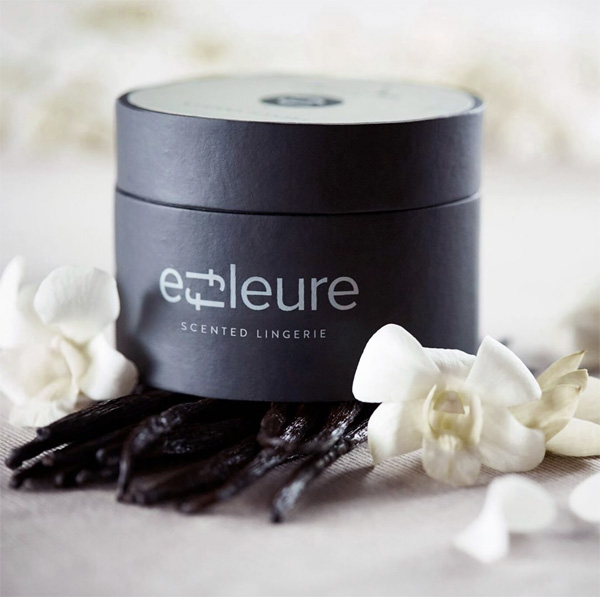 Effleure's packaging holds a special place in the brand's DNA. The smart boxes are not just protective vessels for precious cargo. They are infused with oils and enclose the panties to preserve their gentle aromas. The boxes are biodegradable and are packed using compostable bags and tissue paper. 
Into the Future
Currently, Virginia is designing a collection of masks, neck covers, and wrist cuffs infused with therapeutic essential oil blends. This project came to life during COVID-19 when people could use the benefits of these products to enhance their mental wellbeing. Carefully selected remedial oils are known to calm the mind, improve focus, and regulate sleep habits. The name of this sensible collection is Vata Nirvana and it will be produced locally, using recycled, upcycled, and sustainable fabrics as well as zero-waste compostable packaging.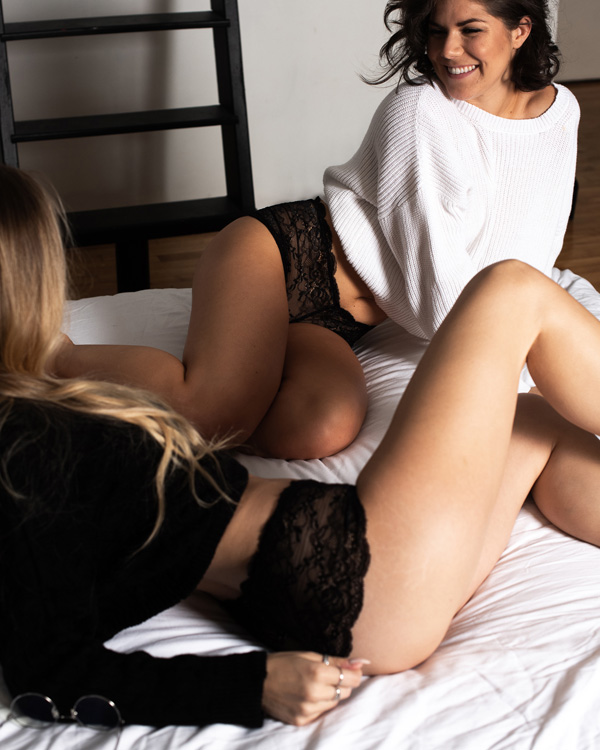 Stay tuned for more magical, sensual, and eco-conscious news from Effleure.
Until then… Asi Efros
To learn more about  Effleure visit: https://effleure.co/collections/our-lingerie
Contact:
Virginia Marcolin
Founder/CEO, Effleure
E-mail: virginia@effleure.co
Tel: +514.261.8892