Gratitude ~ Giving is the New Taking
By TINA WILSON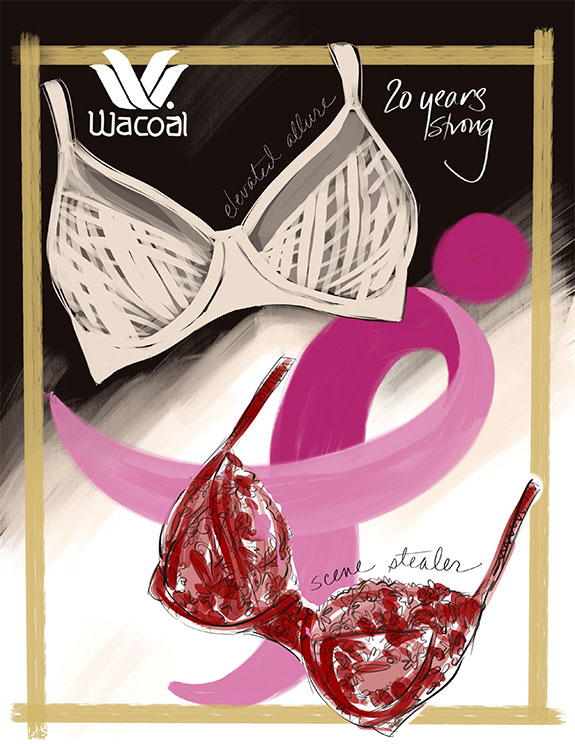 Giving is the new taking. Each day that passes brings stories of people and companies helping those in need.  I do not know what it's like to lose someone to this pandemic nor do I know someone who has lost their home, so I am reminded each day just how fortunate I am.  It's safe to say many of us who have weathered this madness relatively unscathed, are grateful, very grateful. My hope is that most of us have found our own ways to give back, however small the gesture or the pledge. I wanted to end the year celebrating some of our intimate brands that make community and people a priority and to let them know how grateful we are.
Women's health and the illnesses that befall us, particularly breast cancer, are at the core of giving by the intimate apparel industry and the gold standard for that generosity is Wacoal-America, with this year being their 20th year allied with Susan Komen in fighting breast cancer. It all started with the Awareness Bra in 1999. I worked there for over a decade and can attest to the genuine generosity. Thank you Wacoal for setting the bar of giving so high.
Aerie has made groundbreaking inroads in how we see young women's bodies and how we must respect the shapes, colors and sizes we all come in, so it is not surprising that Aerie teamed with Bright Pink, a breast and ovarian cancer research organization a few months ago.  Donating 100% of the sales of their T-shirt and donating 1$ for every customer who takes the Access-your-Risk quiz, I believe is just the beginning.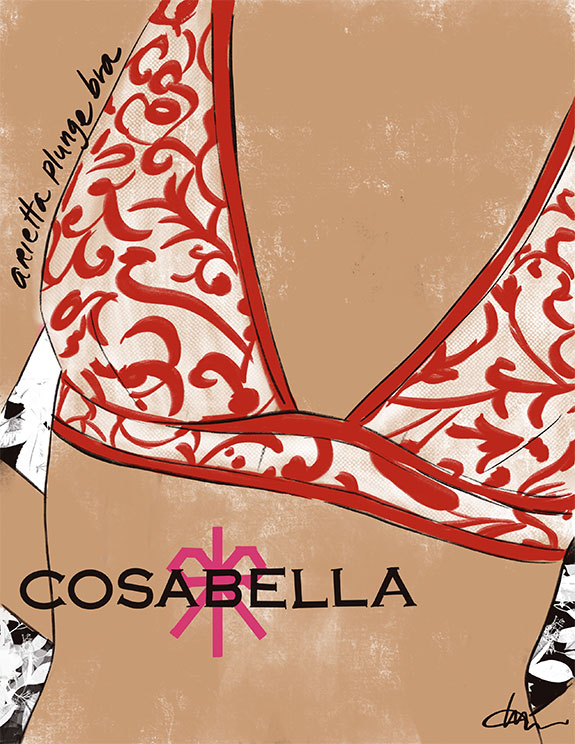 Journelle and Cosabella also partnered with Susan G. Komen earlier this year in donating a percentage of sales.  The founder of Cosabella, Valeria Campello is a breast cancer survivor who surely knows the importance of patient care during a tough time. Thank you Cosabella.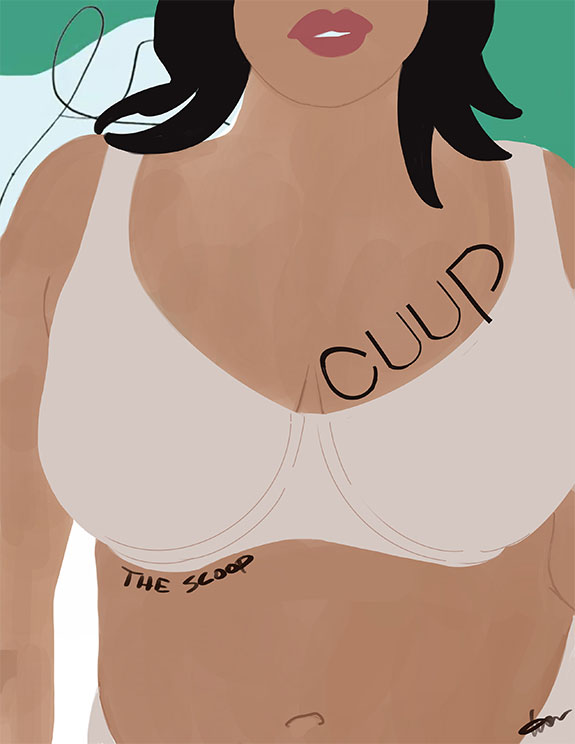 Enter CUUP, one of our newer brands, who has shown up for women by donating to the Breast Cancer Research Foundation and focusing on awareness, prevention and recovery. Their fresh, simple, no frills approach to bras is to be admired along with their generosity.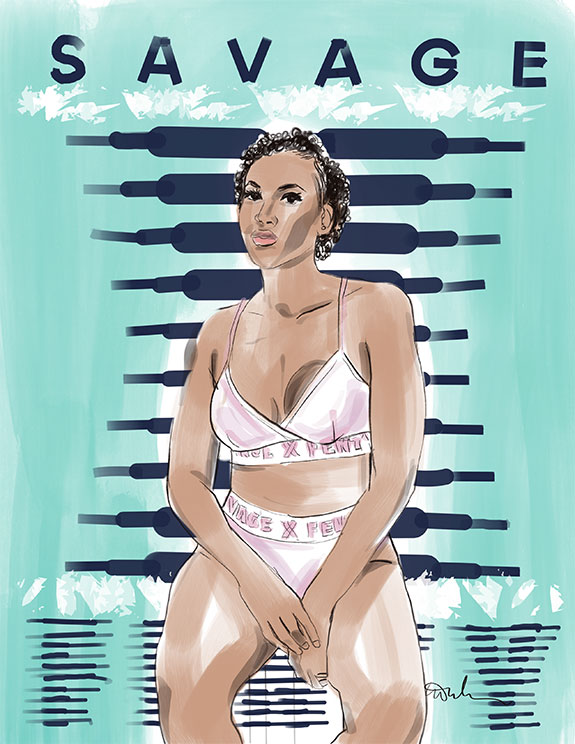 Savage x Fenty has made news and waves during its short existence as a formidable brand and this year they pledged to donate $250,000 to the Clara Lionel Foundation, Rihanna's non-profit that funds research for members of the black community who have been diagnosed with breast cancer.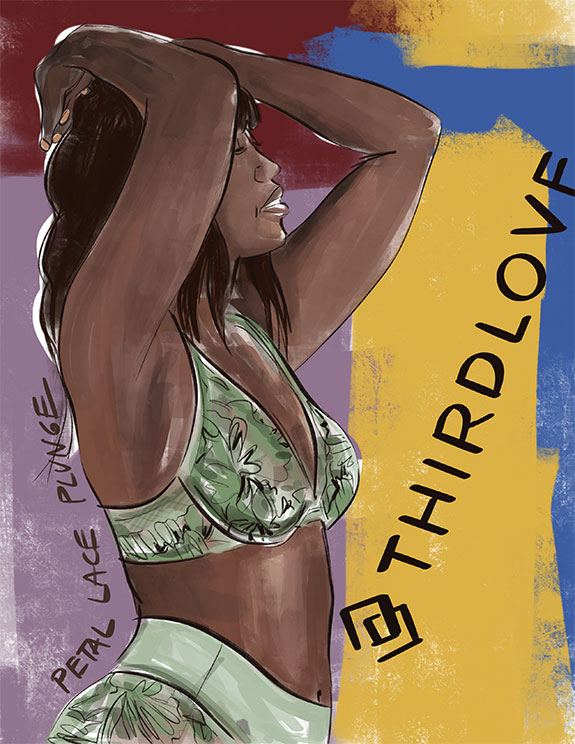 ThirdLove is a digital brand who is using their social media for the cause of breast cancer awareness and is partnered with the Magee-Womens Research Institute and Foundation to address some of the many misconceptions around breast cancer…. knowledge is power. And along with Wacoal and Uniqlo they have partnered with Fast Retailing to donate innerwear to medical workers. Kudos.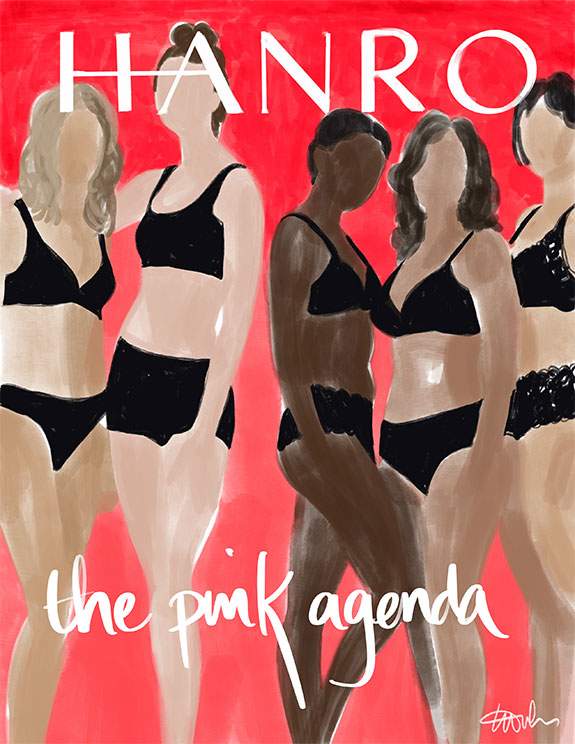 Last but certainly not least is my favorite minimal luxe brand, the iconic Hanro. This past October they partnered with the Pink Agenda and donated a portion of sales in the NY and Beverly Hills stores and also to the Breast Cancer Research Foundation. Hanro has stood for decades as a brand for quality fabrics and construction, thank you Hanro.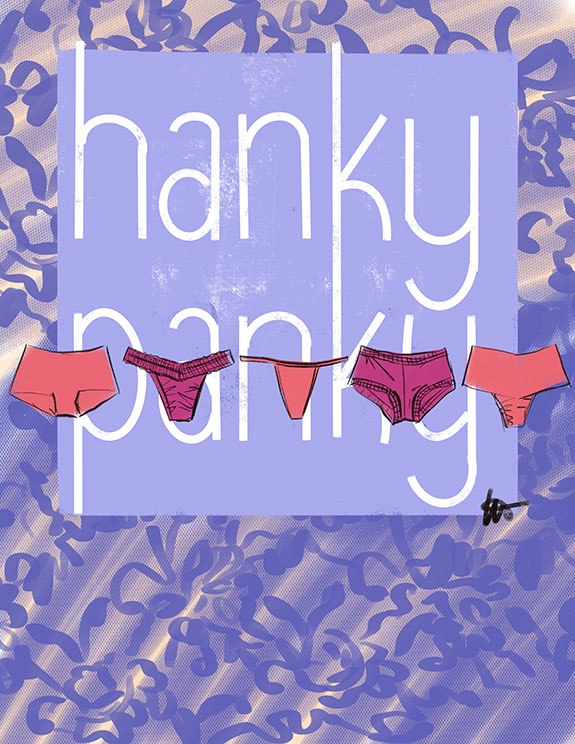 When it comes to giving, it's hard to top the extensive philanthropic efforts of the Hanky Panky brand. Reaching beyond the scope of women's health their efforts extend to children, animals, education and much more.
Let's transform our gratitude into giving, no matter how small.
Sometimes giving is simply keeping a company alive and giving employees a job when things look bleak.
Sometimes giving is donating fabrics and apparel to those in need.
Giving can be the act of mentoring someone who needs guidance.
Being kind and courteous to those on the front lines costs us nothing.
Please make your own list….we need 2021 to be the year of continued giving and gratitude.
Peace, Love and let's celebrate the New Year and the beginning of a new administration…Here's to the Year of the Ox…stay tuned.
Tina