Mal Amora Intimates ~ Sustainably Retro
By ESTELLE PULESTON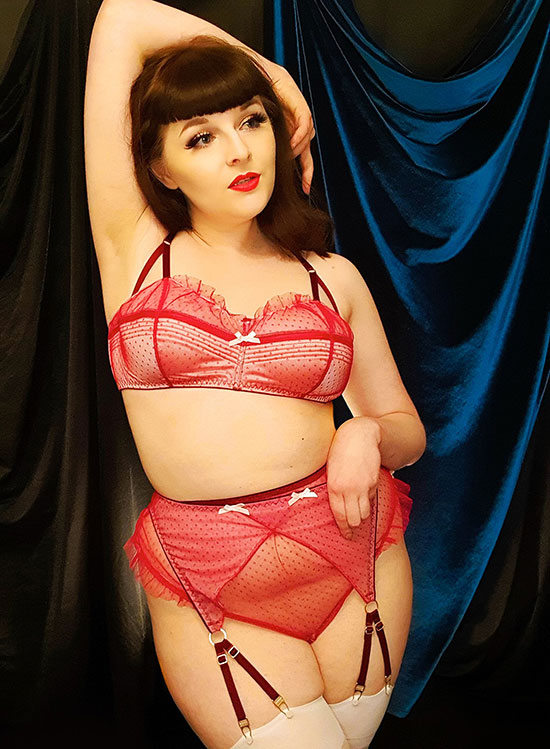 Mollie Blue is an independent British designer I've been following since I first saw her student work back in 2017 – I had a feeling she was going to go on to create beautiful things, and I wasn't wrong! She's now the founder of Mal Amora, a handmade intimates and bespoke corsetry brand that's inspired by the meeting point between modern sustainability and retro fashion.
Mollie's obsession with lingerie began after discovering that it was underwear, corsetry and crinolines that gave the haute couture gowns and historical garments she admired so much their shape. Today, the structure of her own lingerie creations is integral to their purpose: creating the right silhouette to enhance the look of vintage clothing.
According to the Mal Amora website, it's estimated that second-hand clothing will overtake fast fashion by 2028, as consumers become ever more eco-conscious. But a 1950s dress needs 1950s-style underpinnings if it's to look the way it was intended to, and that's what Mal Amora provides – and in spectacularly glamorous fashion!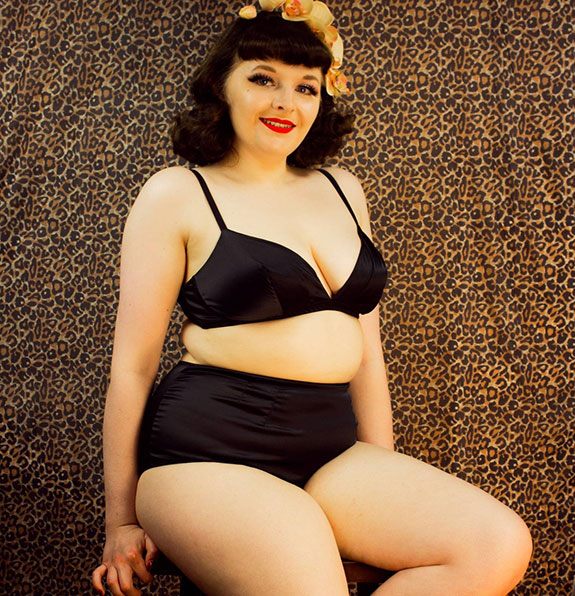 First in the debut collection is Lilibeth, a black satin bralette set that's perfect in its elegant simplicity. Customers can choose between a modern low-hipped brief or a full-coverage, high-waist one, and naturally there's an 8-strap garter belt to complete the look.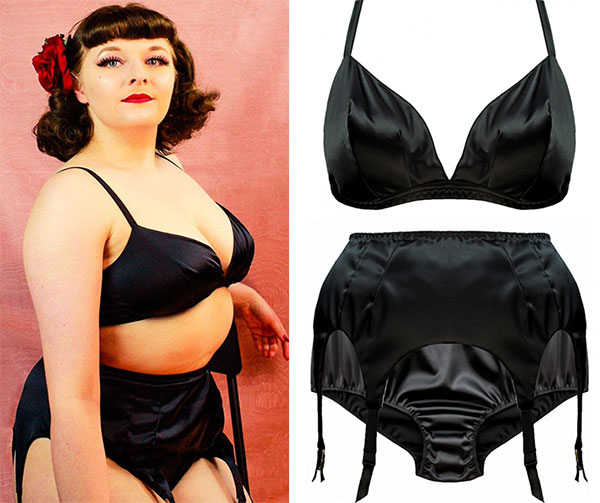 There's also Valentina, a romantic five-piece range that blends powder pink satin with red polka-dot tulle. Here, customers can opt for a true vintage aesthetic with the gently-pointed profile of the wireless boned bralette, or choose a more contemporary underwired plunge bra. My favorite coordinate is what appears to be a classic high-waist brief from the front but is actually a thong. This isn't faithful vintage-reproduction lingerie, so much as retro-inspired with a cheeky and modern twist.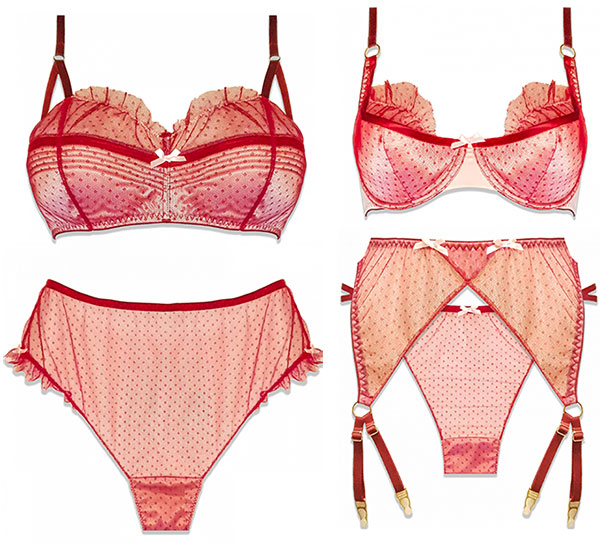 Mal Amora is handmade in Mollie's workshop, using a mix of reclaimed fabrics otherwise headed to landfill, and premium 'off the rack' fabrics such as Italian Boselli satin. The end goal is to create garments that will last for decades, to hopefully persuade customers to take a quality-over-quantity approach to lingerie shopping.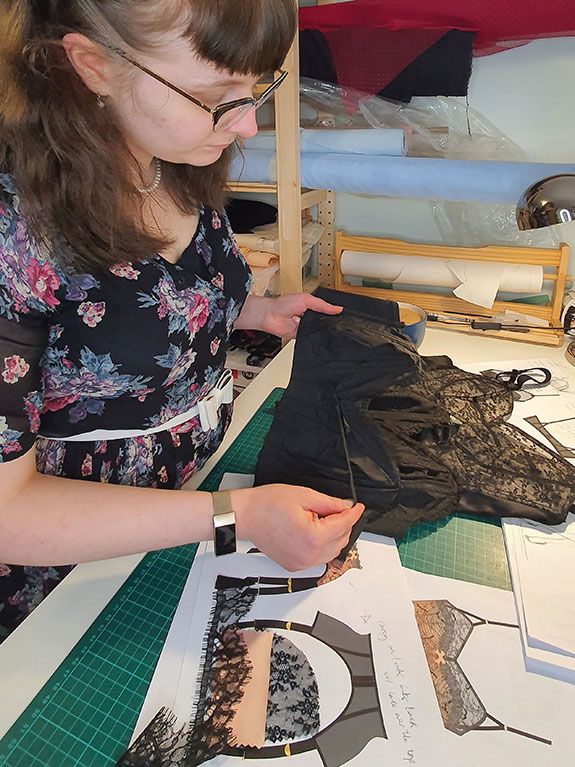 The brand is also notable for being one of the few luxury lingerie labels catering to the LGBTQ+ market, with the option to tailor any brief or thong for gender transitioning at no extra cost. Customers can pick between Transition cut "designed for tucking" and an Eithercut "non-binary cut which has more room in the crotch but still looks glamorous and feminine". In future, there will be dedicated Transition or Eithercut garments added that are designed specifically with those bodies in mind.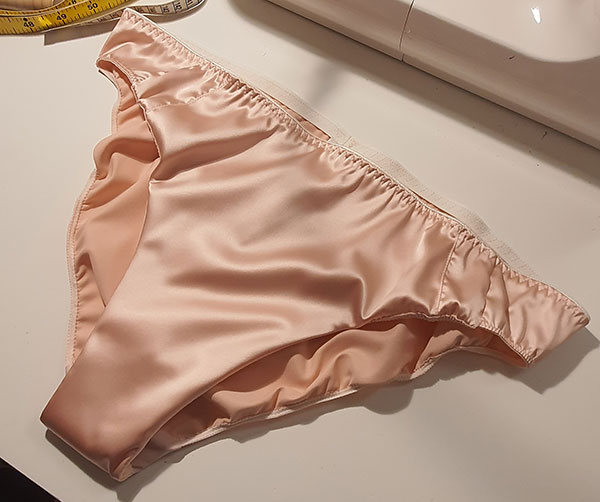 Whether you're looking for quality, sustainability, retro charm and glamour, or the option to support an LGBTQ+ business, you'll find it all at Mal Amora. I can't wait to see what this up-and-coming indie designer does next!
Contact information:
Website: https://www.mal-amora.com/
Instagram: @mal.amora
Email: info@mal-amora.com