LECHERY ~ Redefining Hosiery For Women… And The Men Who Love To Wear It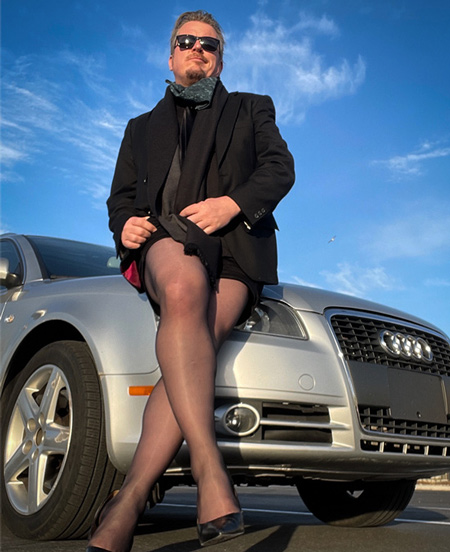 By ASI EFROS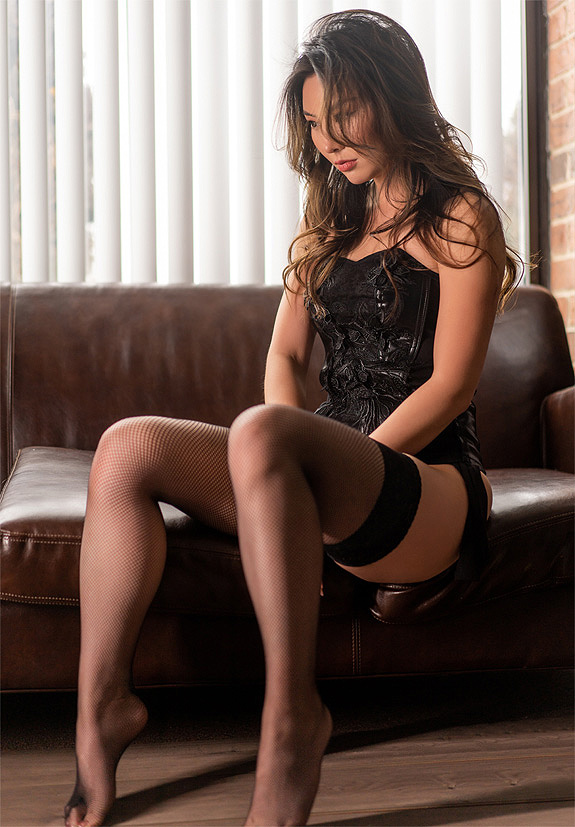 My interview with Vyra S. was the most unexpected and engaging discovery. It offers a highly revered opposing point of view, on a familiar product – hosiery. Both women and men, who wear hosiery, do so to feel empowered and confident, regardless of how they are being perceived by society. For many, wearing hosiery is a statement and a point of view. 
"They desire to take full ownership of their own bodies without the need for external validation from anyone else," says Vyra, Founder/CEO, LECHERY Hosiery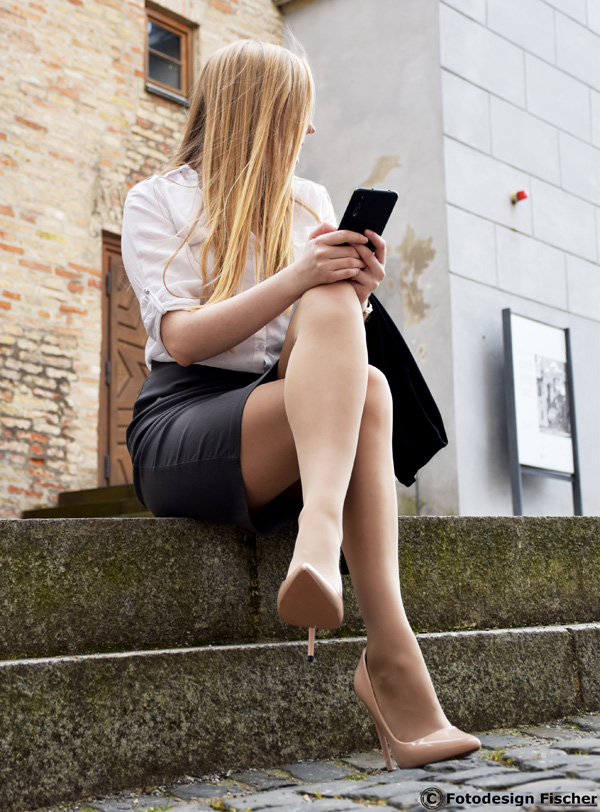 Was there an event in your life that prompted you to create your company?
There were multiple times in my life where I have experienced sexual assault. I have spoken about this briefly in my blog post titled "2 Reasons Why I Should Stop Wearing Hosiery, But Won't" on www.LecheryBrand.com. I was never vocal about it, especially as a young child who did not know what sexual abuse was.
Wearing hosiery made me feel more confident and protected. It felt like my second skin. It was from overcoming the experiences of sexual abuse that motivated me to start a forum dedicated to destigmatizing the use of hosiery, the LECHERY forum. The forum revolved around the central idea of embodying fearlessness and living life on one's own terms.
After the forum, I created the company, which goes back to my reasons as to why I enjoy wearing hosiery. I wear it for a myriad of reasons, whether it is for my sexual life or my daily outfits, but truly, it goes beyond that. Hosiery has become an item that is symbolic of my freedom, protection, and sanctuary.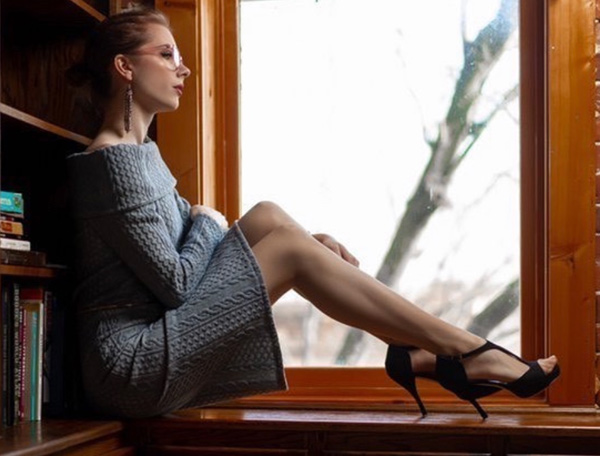 Can you please share a few details about the FORUM?
In October 2019, I started an Instagram forum by reposting images of women who enjoyed wearing hosiery and lingerie in front of the camera. To further pursue the goal of eradicating the stigma, associated with that, I began taking the forum more seriously by conducting interviews with these women.
After interviewing hundreds of women, I found that many of them experienced sexual assault throughout the course of their lives. They wanted to share their stories to inspire, rather than promote vulgarity. All the women, we have interviewed, were none of what the larger society had thought of them. These were women who worked in the corporate world, women who were business owners, women who were in the medical field, women who were in the theater, to name just a  few. These women were ambitious, talented, smart, strong, and independent.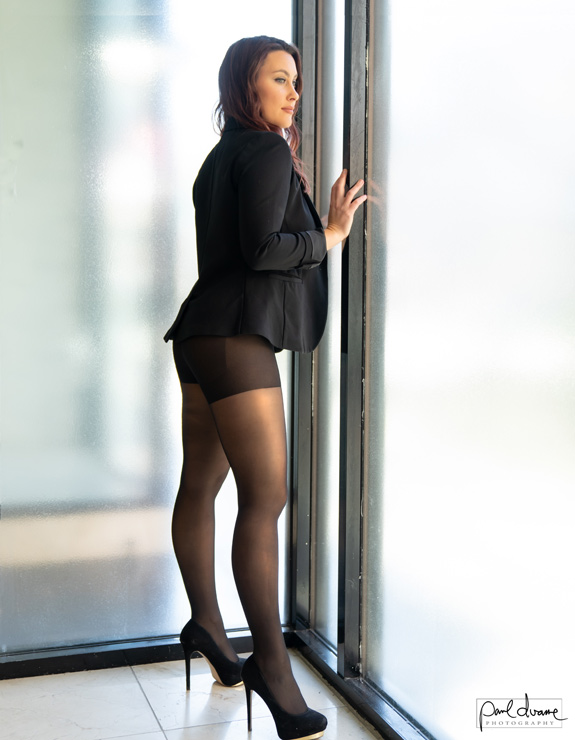 A few months later, I started a blog, "A LECHERY Lady's Thoughts" within the forum. Through this blog, I was introduced to the male community, men who enjoyed wearing hosiery. After engaging in conversations with both women and men about their experiences and struggles, I thought it was time for me to give back to them. This was the advent of LECHERY, the hosiery brand.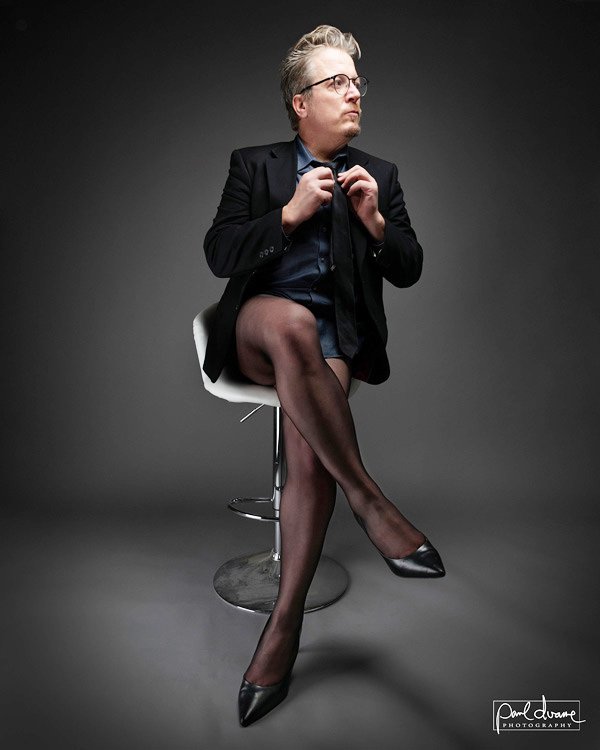 Can you please elaborate on why you've chosen this name for the brand?
The true definition of LECHERY is "sexual desire or free indulgence of lust." To us, this was not only about one's physical desire but also one's desire to feel empowered. Desire, as an individual expression, manifests itself in many different ways. This is why, in my opinion, women continue to wear hosiery and lingerie. They desire to take full ownership of their own bodies without the need for external validation from anyone else.
The true definition of LECHERY is "sexual desire or free indulgence of lust."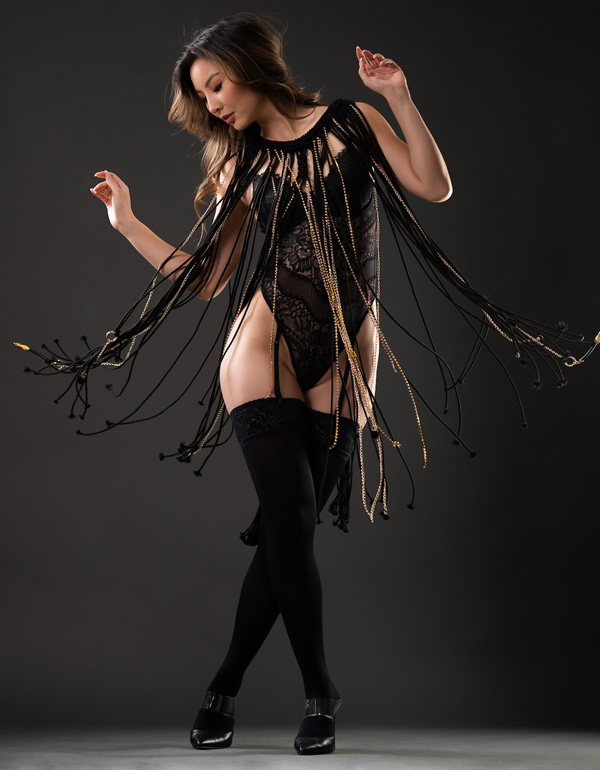 In Judaism, the concept of lust is completely different from what it is to the broader community. As Rabbi Shmuley Boteach has described, "For us, lust is hot, sexy, and holy." By having to choose the name LECHERY for the brand, it enables us to normalize engaging in this line of conversation.
Lastly, I chose the word LECHERY because it garnered attention. It was a risk as I knew that many would think of it as offensive. However, had we not chosen this word, we would not have gained 15,000 visitors each month.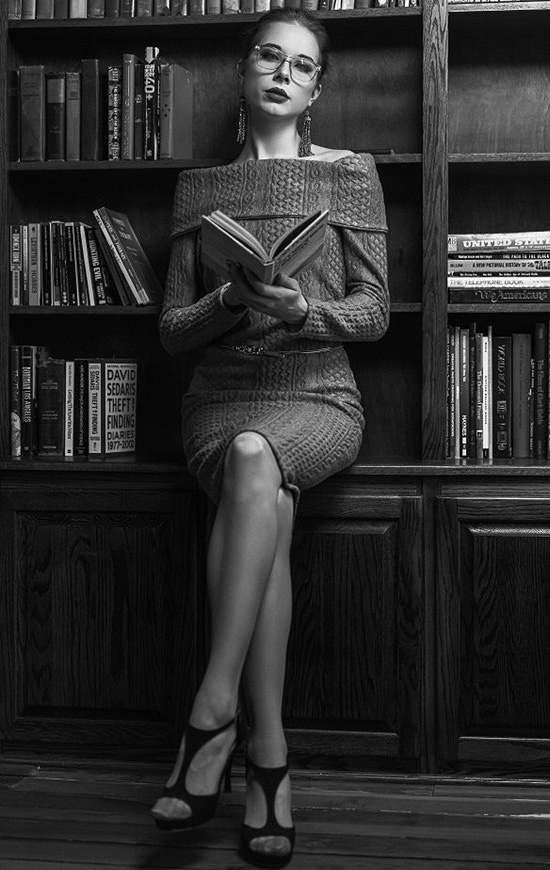 How do you see your purpose as a lingerie industry advocate?
There were two initial questions that I needed to answer: "WHY?" and "WHAT?" I feel it is vital for anyone, who wants to make a change in this world, to have answers to these two questions.
My "WHY?" is dedicated to eradicating the most common stigmas associated with hosiery:
– Hosiery is only worn for intimate reasons or as a fetish item.
– Hosiery is a single-use plastic item of the fashion industry.
– Hosiery is old-fashioned, not on-trend, expensive, and uncomfortable.
– Hosiery is not for men.
My "WHAT?" is to create modern fashionable hosiery of exceptional quality through sustainable products that will empower women and men to take ownership of their desires. We want first-timers to know that wearing hosiery can upgrade their lifestyle. Hosiery can be life-changing.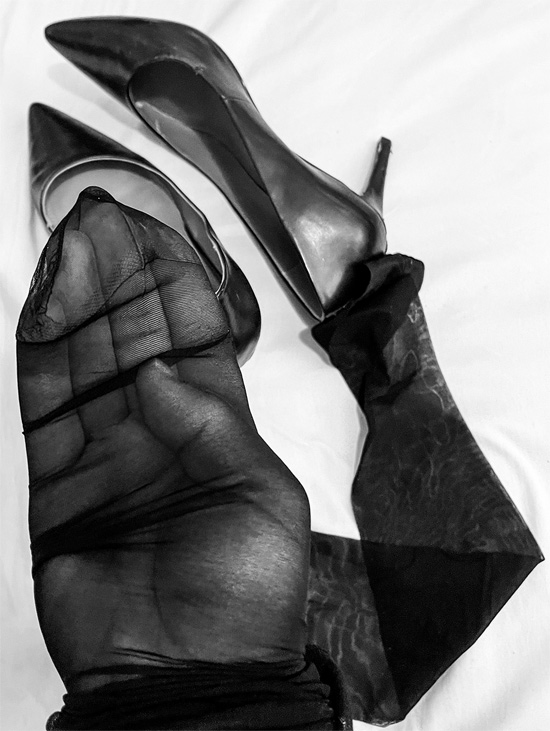 Is there a difference in the ways women and men perceive hosiery?
Based on the conversations we've had with our female and male customers, there were more similarities than differences.
– Women and men feel hosiery is an item that enables them to discover and express their absolute sensuality.
– Women and men enjoy wearing hosiery because of the delicate, silky, and soft touch, once they put them on.
– Women and men feel hosiery is an item that completes an outfit and makes it stand out. 
– Women and men feel more confident when they wear hosiery as their legs appear longer, sleeker, airbrushed, and refined.
– Women and men feel hosiery is like a second skin that conceals their insecurities and imperfections.
– Women and men agree hosiery is an item that is sexy, classy, and elegant, all at the same time.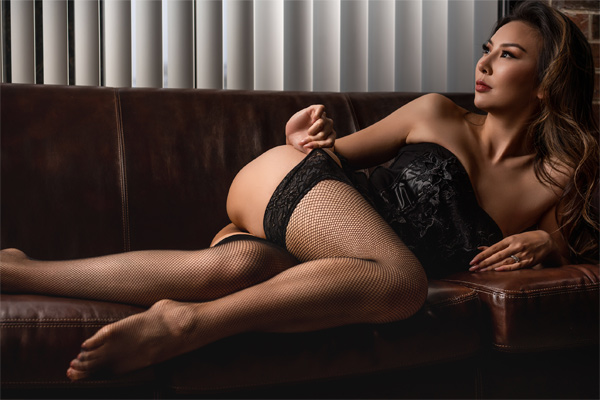 In terms of differences, society is more accepting when it comes to women wearing hosiery. Ever since Queen Elizabeth I was the first well-known woman to wear hosiery, it became an item associated with femininity. When in reality, it was actually European noblemen who first wore stockings.
I have seen how much men want to engage and participate in a pantyhose lifestyle in public. However, many men would decide not to, simply because of the criticism they might receive. This is why, not all, but many men would wear hosiery behind closed doors instead of wearing them publicly.
As the founder of LECHERY, our goal is to help both women and men to embody fearlessness and owning their desires. Hence, we have created two separate community pages on Instagram in the hopes of empowering both communities to come together and support one another. Our women's group @lechery.ladies and our men's group @lechery.gentlemen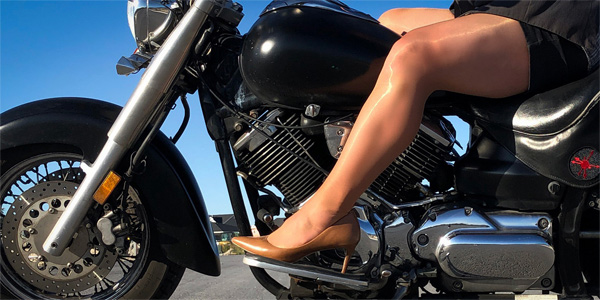 Why have you chosen these specific styles, colors, and materials for your collection?
We have three collections: classics, fashion, and eco-friendly.
The Classics collection comprises all the basic types of hosiery: tights, thigh-highs, and stockings. Our classics are the most versatile, functional, and convenient pairs of hosiery for both experienced and first-time wearers. The Classics  collection comes in natural/nude and black. This covers all types of opacity, ranging from ultra-sheer in 7 denier, Pellucide 7, to ultra opaque in 70 denier, Vual 70.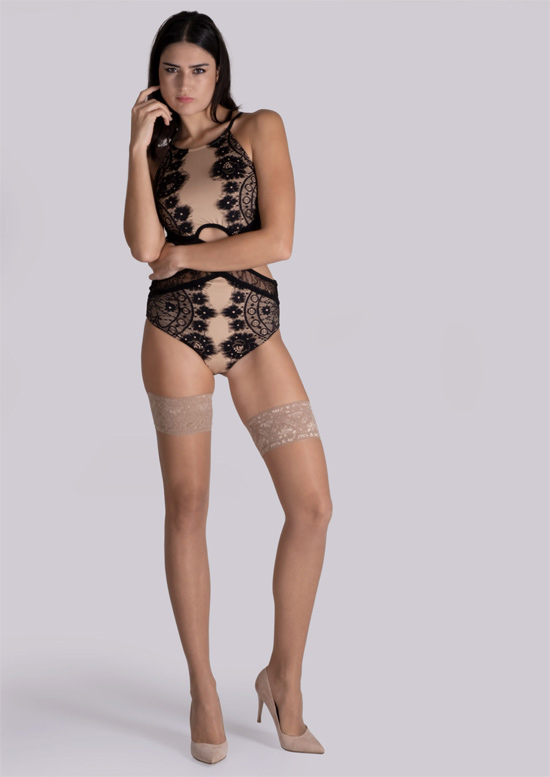 Pellucide Stay-Ups – 15 Denier
For our Fashion collection, we created the shiniest colored pairs of tights, Coruscent and Candesco, items that customers have described as "never seen before." The theme for this year's Fashion collection is "Light Conquers Darkness." It symbolizes the light at the end of the tunnel after overcoming a dark year of uncertainty due to the Coronavirus pandemic. We see light and positive changes in 2021!
Our Eco-friendly collection includes Intricata, Iluzie, and Selvaggia tights that are made of recycled yarns. These are fibers created from the byproduct after a pair of hosiery is made.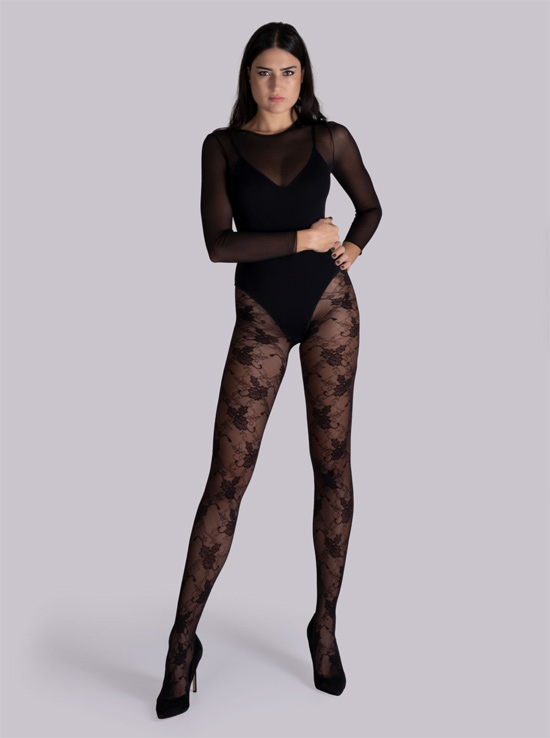 Intricata Tights – Eco-friendly
Why have you chosen to manufacture your hosiery in Italy?
LECHERY is a luxury brand that values quality, creativity, and sustainability. Not only does Italy hold a special place in my life but it is known as the birthplace of anything associated with luxury.
Since Italy is part of the European Union, its environmental policies fall under EU environmental legislation. Italy has been known to be one of the few countries in the EU that have significantly decreased emissions and water consumption. The country continues to push into using solar energy.
All of our products are manufactured through the process of Green Production. This involves using less energy during the production process and recycling any left-over waste. Our factory in Italy mainly uses solar energy.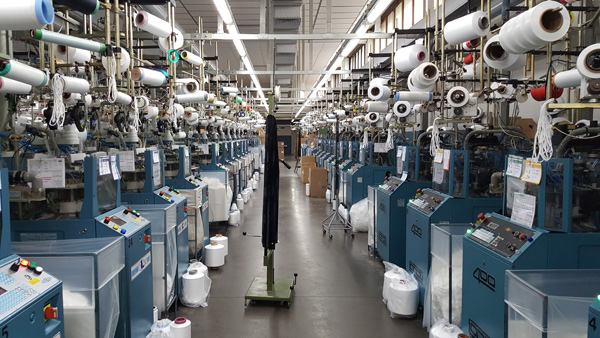 Machinery for LECHERY hosiery
For packaging, we utilize recyclable card stock. All text and images, printed on our packaging, are made with vegetable-based inks. All of our products are dyed in compliance with all European standards of non-toxicity and environmental protection. Our hosiery is Oeko-Tex certified which means they are harmless to humans.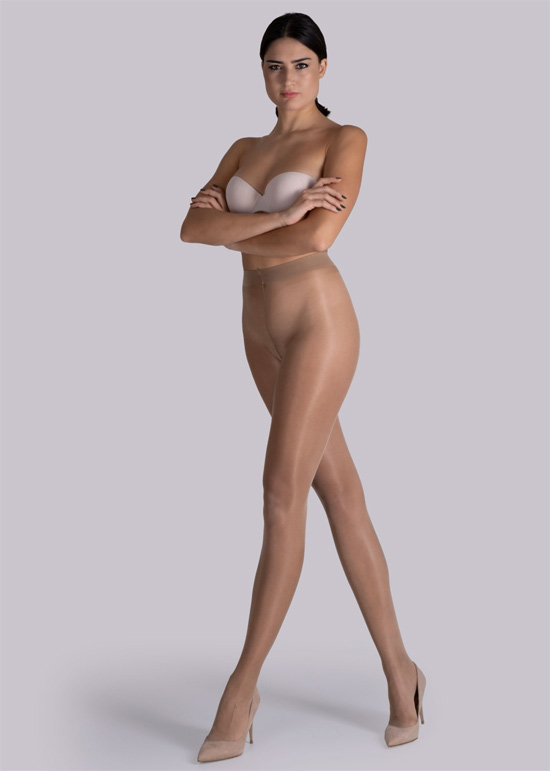 Condensata Tights – 20 Denier
How do you see the future of the lingerie industry and your place in it?
I am certain that the future of the lingerie industry will evolve with a major focus on redefining what is perceived as "sexy," and transforming the idea of "lingerie as undergarment" to "lingerie as outerwear". I also hope that more brands will incorporate non-traditional and recycled materials in the design process to create wearable pieces.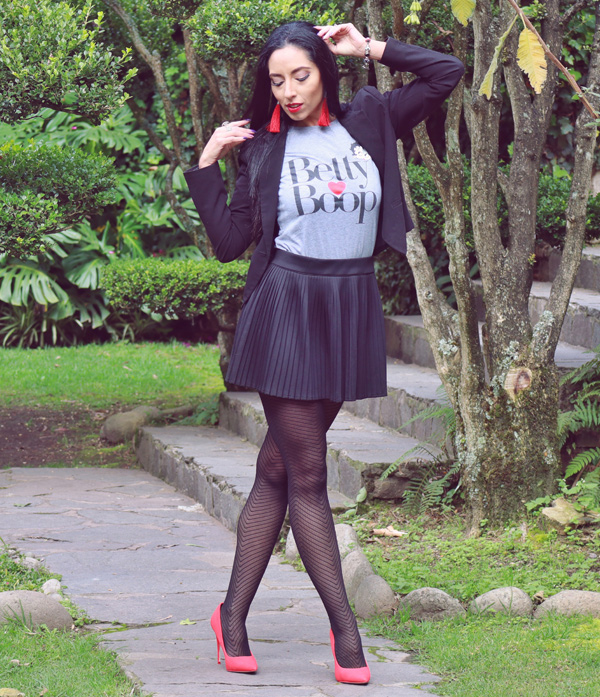 Lolo Barros @LoloInNylons
As a small start-up, we are constantly pivoting in this rapidly changing industry. We have many exciting products in line for the future, products that are sexy and biodegradable, and products that we plan to patent.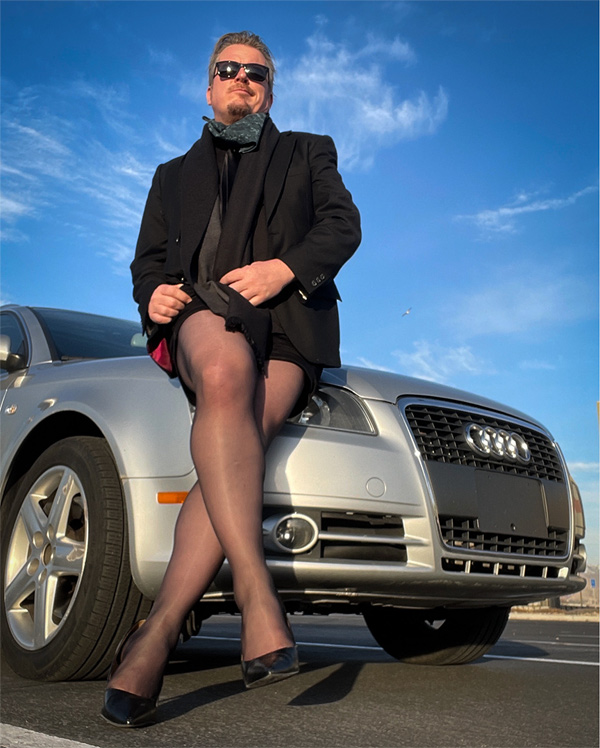 Ultimately, our goal is to redefine the industry, help people feel sexy, change their perspectives, and let everyone know that hosiery is a precious collectible wardrobe item. Hosiery is sexy, elegant, and classy. If you want to experience all three qualities, wear hosiery. We, at LECHERY, want hosiery to have this effect on people.