Matriarch Robe ~ Memories In Silk by BIRDS OF PARADISE
By ASI EFROS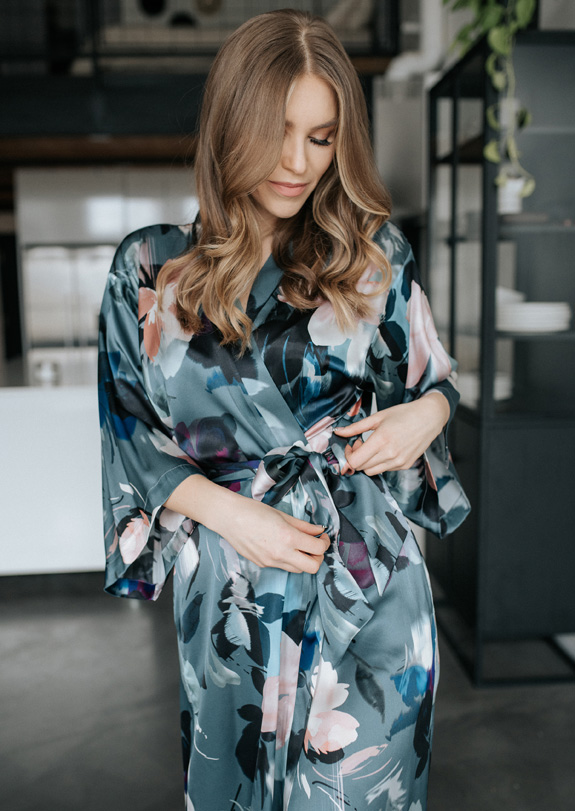 Matriarch Robe, Pattern – Silver Lining 
A collection of exquisite 100% Silk Robes by Birds of Paradise is nature's most symbolic manifestation. Mother Nature unites us all, in the life cycle of rebirth and beauty. Like a deft artist, it paints fiery sunsets over the oceans, a green tapestry of the rainforest, tropical flowers, and exotic birds.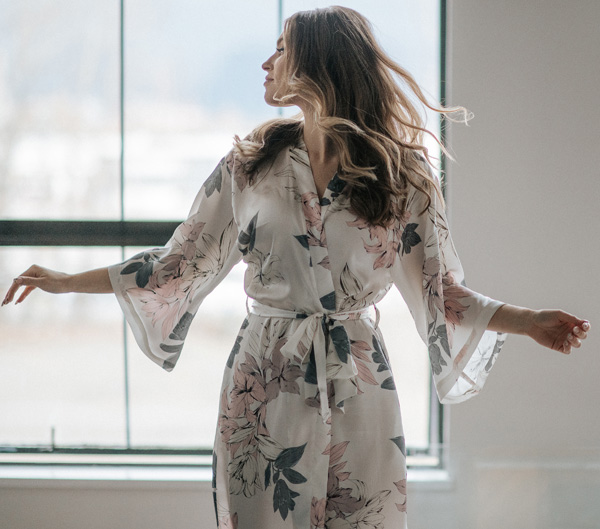 Matriarch Robe, Pattern – Bloom
The magnificent Matriarch Robe is both, an indulgence and a gracious gift. It signifies abundance and love and becomes an expression of gratitude when given to those that we cherish the most. Fit for a queen, it envelopes the body and nourishes the soul.
 "I come from a very Matriarchal family", says Jaime. "My grandmother was widowed and ended up as the heart of our extended family.  My mother and her 3 sisters are all very strong women as well, and because this is my most luxurious design, it's inspired by and dedicated to them."
Gift the Matriarch Robe to a woman that made a difference in your life; your mother, your sister, your dear friend, your lover. A gift of love, given to others, becomes the best gift that you can give to yourself.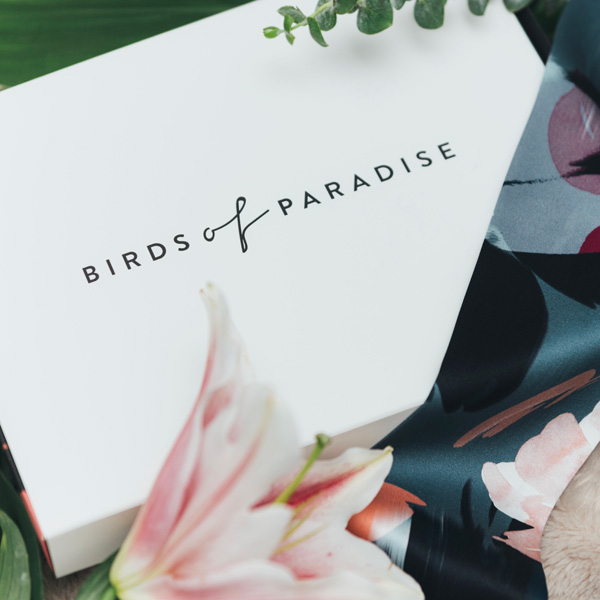 "Growing up on the West coast of Canada, I spent a lot of time outdoors and near the ocean. This has led me to develop a sincere love and appreciation for nature and the outdoors," says Jaime.
Jaime Burke, a creator and an inspiration behind Birds of Paradise devised this collection to reflect the places and memories she fell in love with. Expressive painterly designs, that decorate the robes, are harmonious with the vision of life's tranquility and purpose.
"I often choose prints that are inspired by real places and times. Usually, they are warm, exotic, magical places that have a special serene feeling to them and make me feel really light and joyful."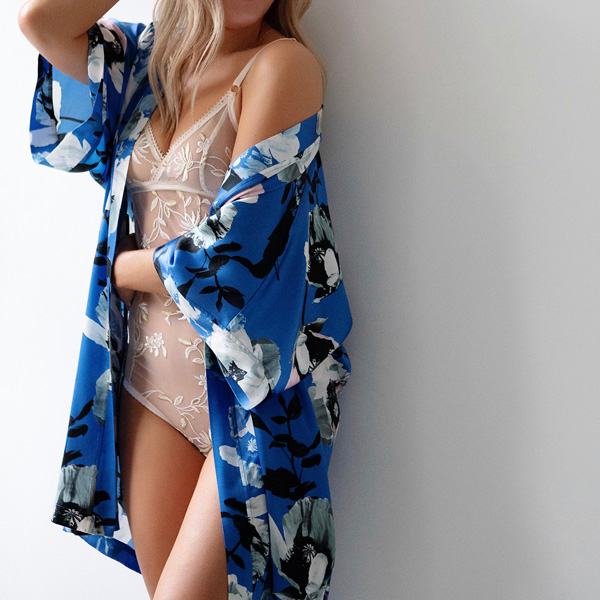 Paradise Robe, Pattern – Salish Sea
The Birds of Paradise collection is crafted in Vancouver, Canada, by skilled local artisans. The ritual of rest governs all aspects of the collection, from the eco-consciously sourced silk, that feels extra gentle next to the skin, to a comfortable styling, evident in all details. Extra-wide sashes, inside pockets,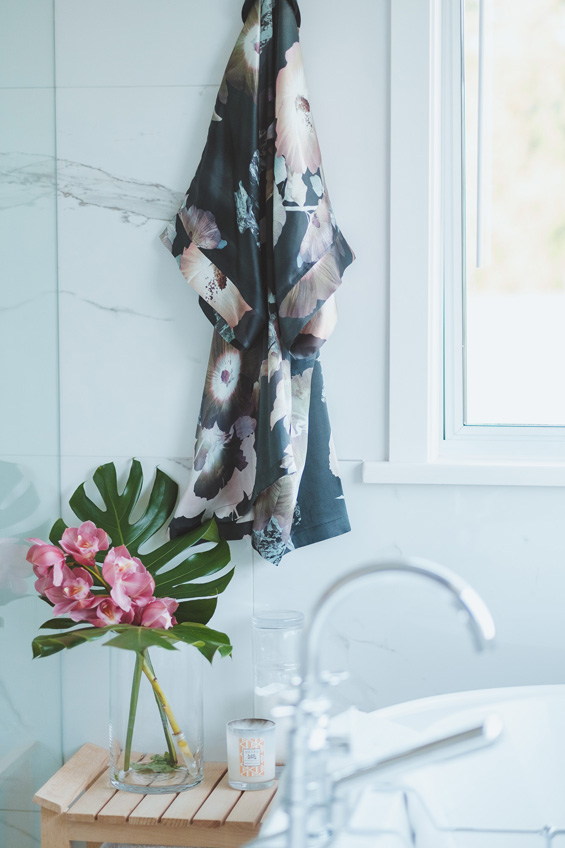 Paradise Robe, Pattern – Mana Mahina
The sexy and functional Paradise Robe and, best of both worlds, short Eden Robe, with a long kimono arm, are airy and chic. Outside the bedroom, these pieces become an expression of inner freedom and an artistic extension of one's personality.
Once inspired by nature, the brand gives back to it, hence completing the cycle of life. Part of the proceeds from the sale of each Birds of Paradise robe is directed to the Birds of Paradise Project via the Cornell Lab of Ornithology. 
For more information on the inspiration for the brand and its nature-loving philosophy of circularity, visit birdsofparadiseproject.org. 
Contact information:
Website: birdsofparadiseclothing.com
Email: jaime@birdsofparadiseclothing.com
Instagram: @birdsofparadiseclothing,  Facebook: @BOPclothing
Donate to the Birds of Paradise Project: birdsofparadiseproject.org