Ihuoma ~ Luxury Lingerie for Modern Goddesses
By ESTELLE PULESTON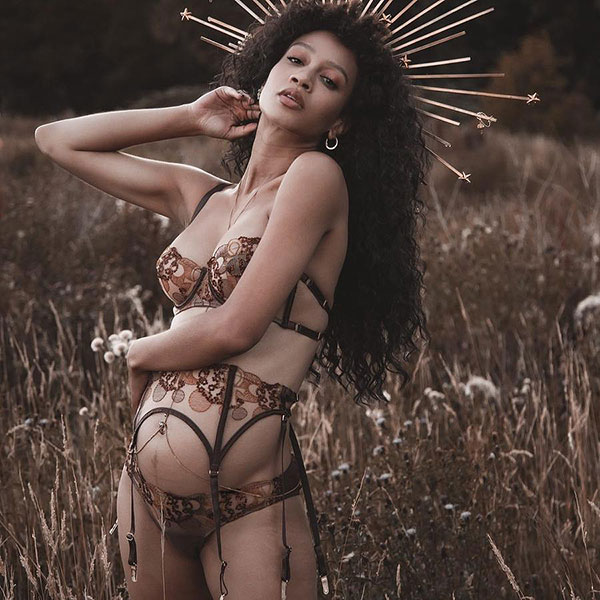 Launched in September 2020, British brand Ihuoma is filling a long-overlooked gap in the market for exquisitely-luxurious lingerie that is marketed towards, and designed specifically to complement and enhance the beauty of, Black women and other women of color.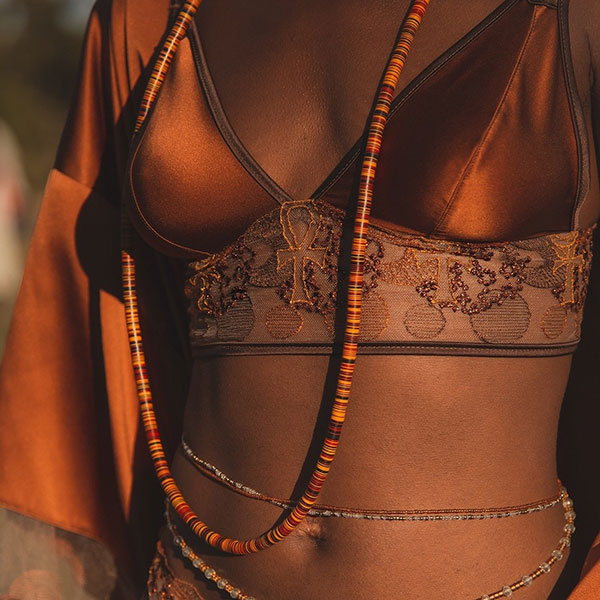 The brand was founded by Annabelle Mu'azu, who also created online lingerie boutique Beautifully Undressed in 2013. For a long time after, she didn't feel represented in the imagery that most brands were putting out, which led to her producing her own promotional photo shoots where she could pick and style the models.
In recent times, the number of lingerie brands offering darker nude tones or otherwise focusing on Black customers has increased, but Annabelle notes that they tend to be lower to mid-priced ones. "I feel we are constantly being pushed this narrative that black women are not somehow worthy or deserving of luxury lingerie and loungewear, or at least that was what the marketing seemed to be saying in not wanting to use black women in their imagery," she explained, "So I felt a calling to address this and it was from this juncture that IHUOMA was born – from a deep held desire to celebrate, unapologetically, the beauty of black women and women of colour through truly luxurious lingerie."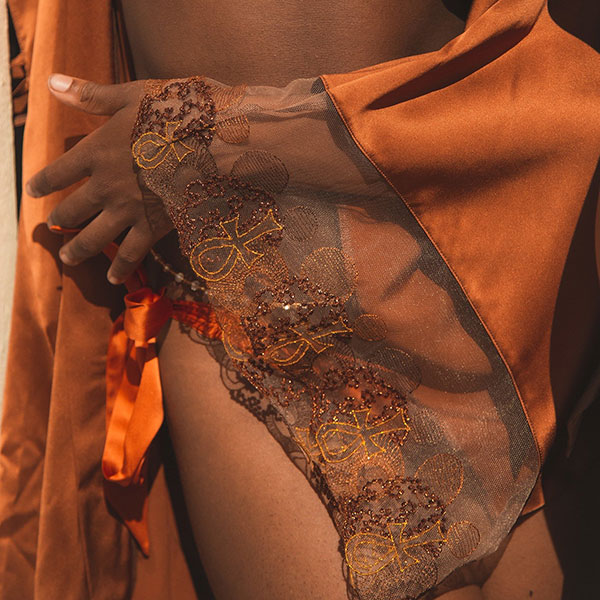 The debut Ihuoma collection is based around a color palette of darker nude shades accented by fiery burnt orange and shimmering gold and is brought to life in a combination of luscious silk and bespoke embroidery.  The embroidery design, which incorporates the Egyptian ankh or 'key of life' alongside interpretations of the sun and moon, is stitched onto illusion tulle. Created by Annabelle and her daughter A'isha, it indulges Annabelle's passion for African art and iconography. For many years Annabelle was an independent curator and art consultant specialized in contemporary African art.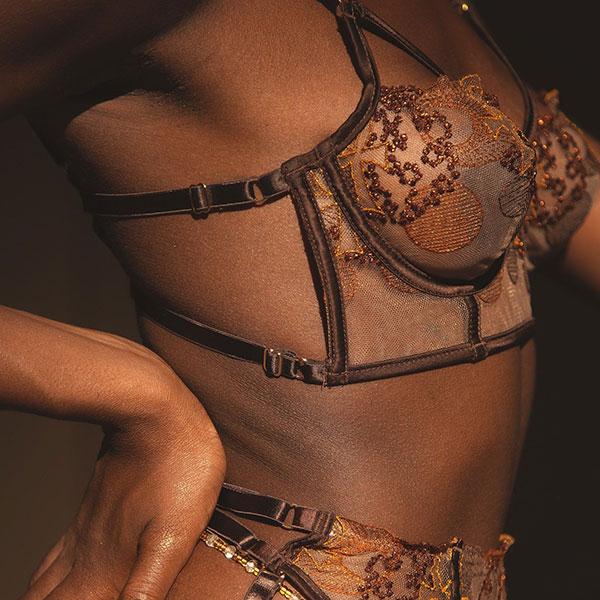 Her favorite piece, and the very first one she designed, is the Divine Feminine Embroidery Longline Bra: "I love how the embroidery appears to 'dance' gently across one's upper breast… When I designed it, I very much felt this was a style to be seen in, so imagined it worn under a tuxedo jacket high waist trousers and high heels – perfect for a sexy date night."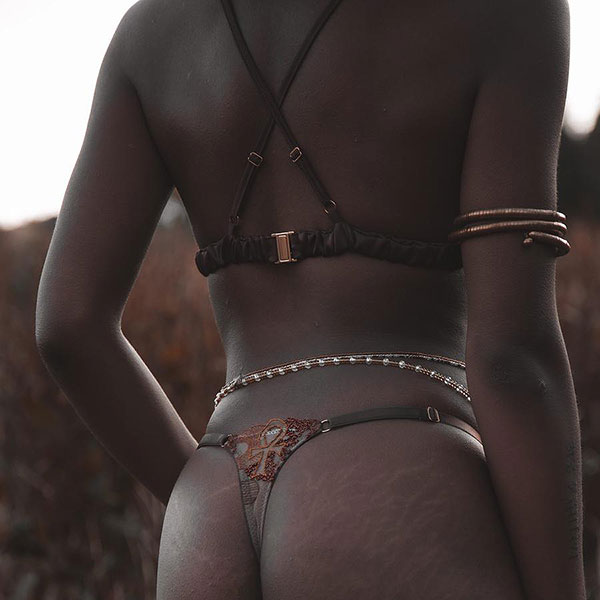 Ihuoma joins the growing ranks of lingerie brands that use adjustable, strappy backs, allowing it to cater to US 30C-36E customers (and A-H cups overall) despite only offering six bra sizes. This also means that the bras have some built-in flexibility to handle size fluctuations. Other pieces are available in an overall size range of XS to 2XL. Prices range from £75-£380, approximately $105-$530.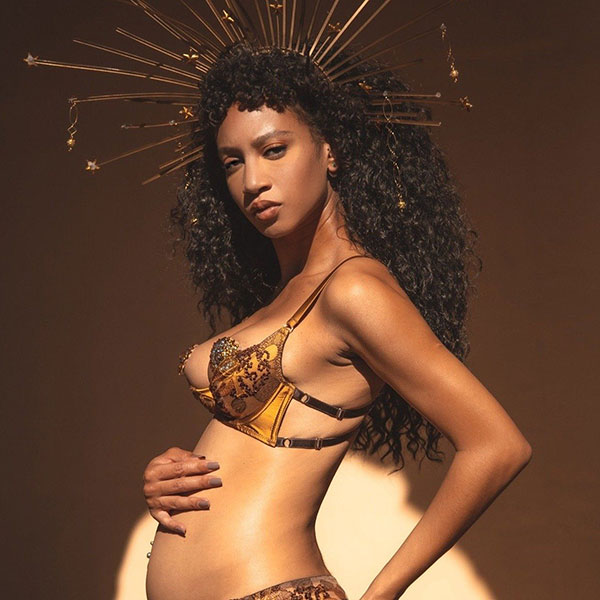 The debut collection has, unsurprisingly, proven a success, and you'll be seeing a lot more of this luxurious new label soon enough! Annabelle is currently working on a capsule summer collection which will expand the brand's ankh embroidery offering with fresh new designs.  Simultaneously, she is getting a second major collection ready to launch later this year too. She also has plans to introduce accessories, to cement Ihuoma's presence in the glamorous and indulgent world of 'boudoir lifestyle'.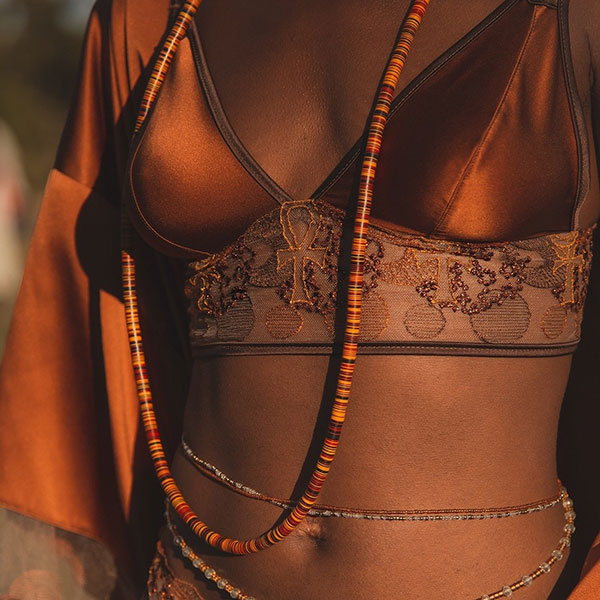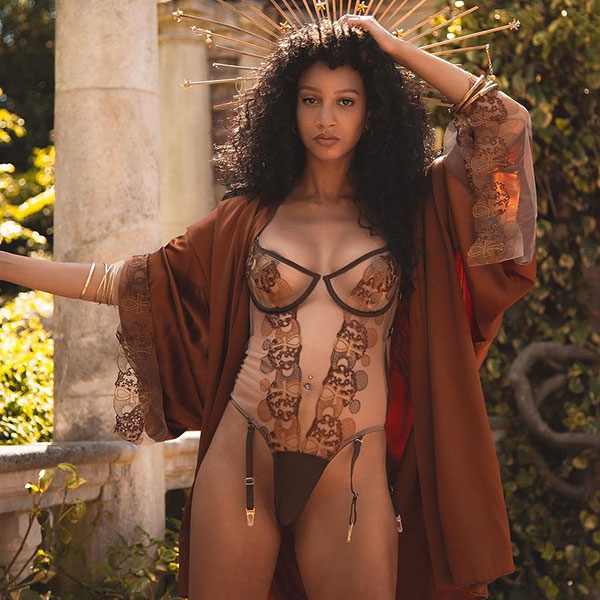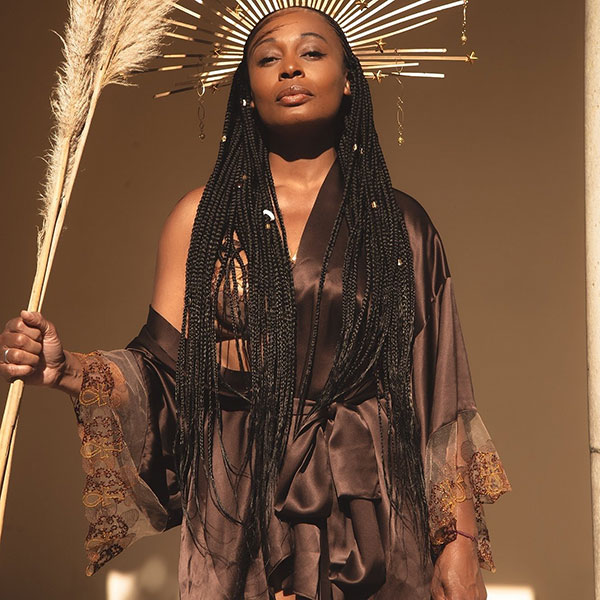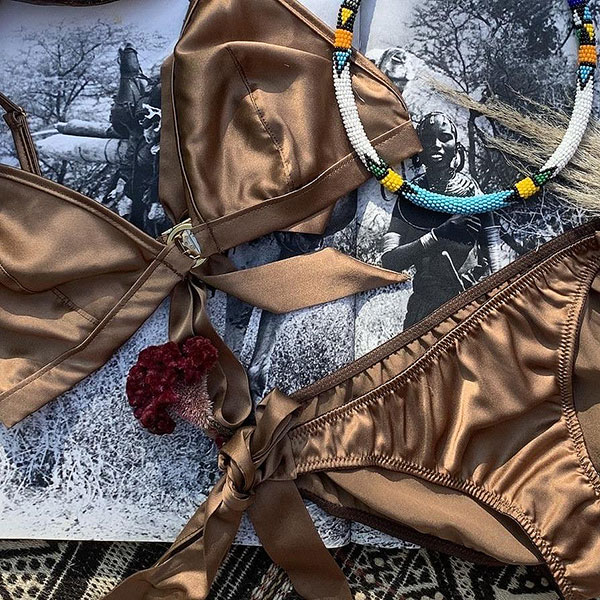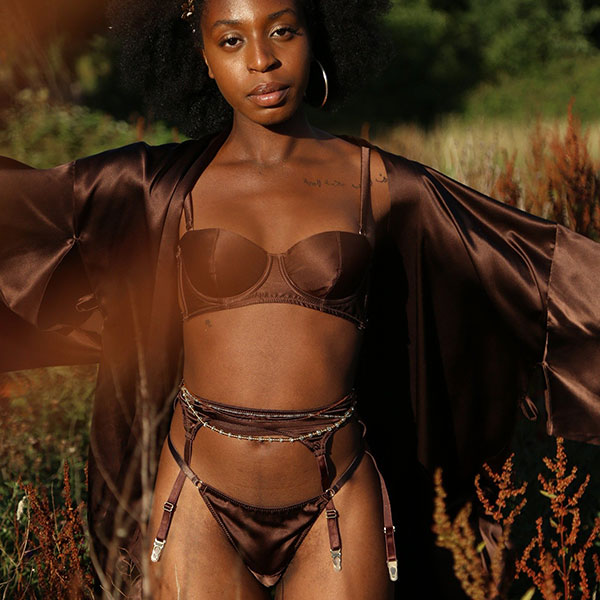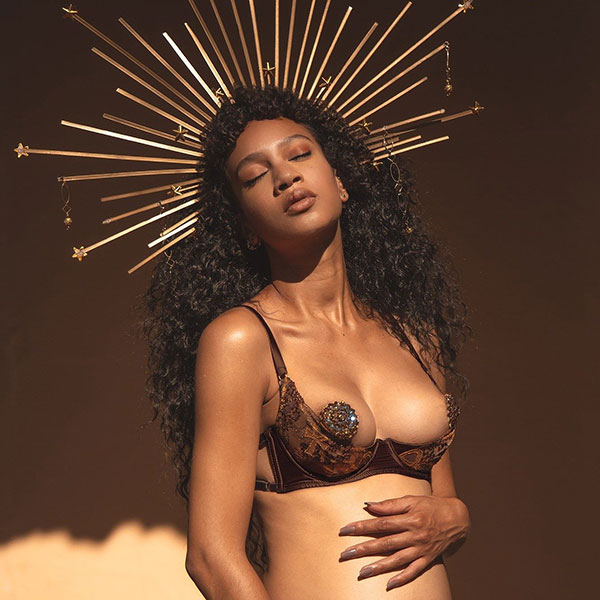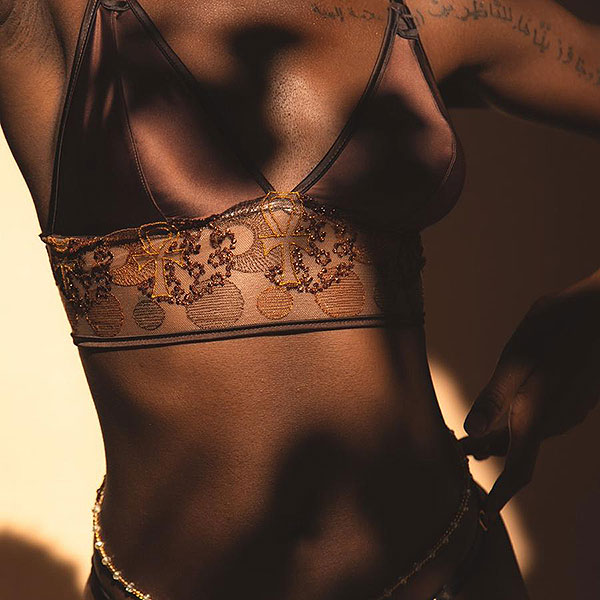 Contact information:
Website: https://ihuoma.co/
Instagram: @by.ihuoma
Email: annabelle@ihuoma.co