Fréolic ~ Custom & Affordable Luxury Lingerie
By ESTELLE PULESTON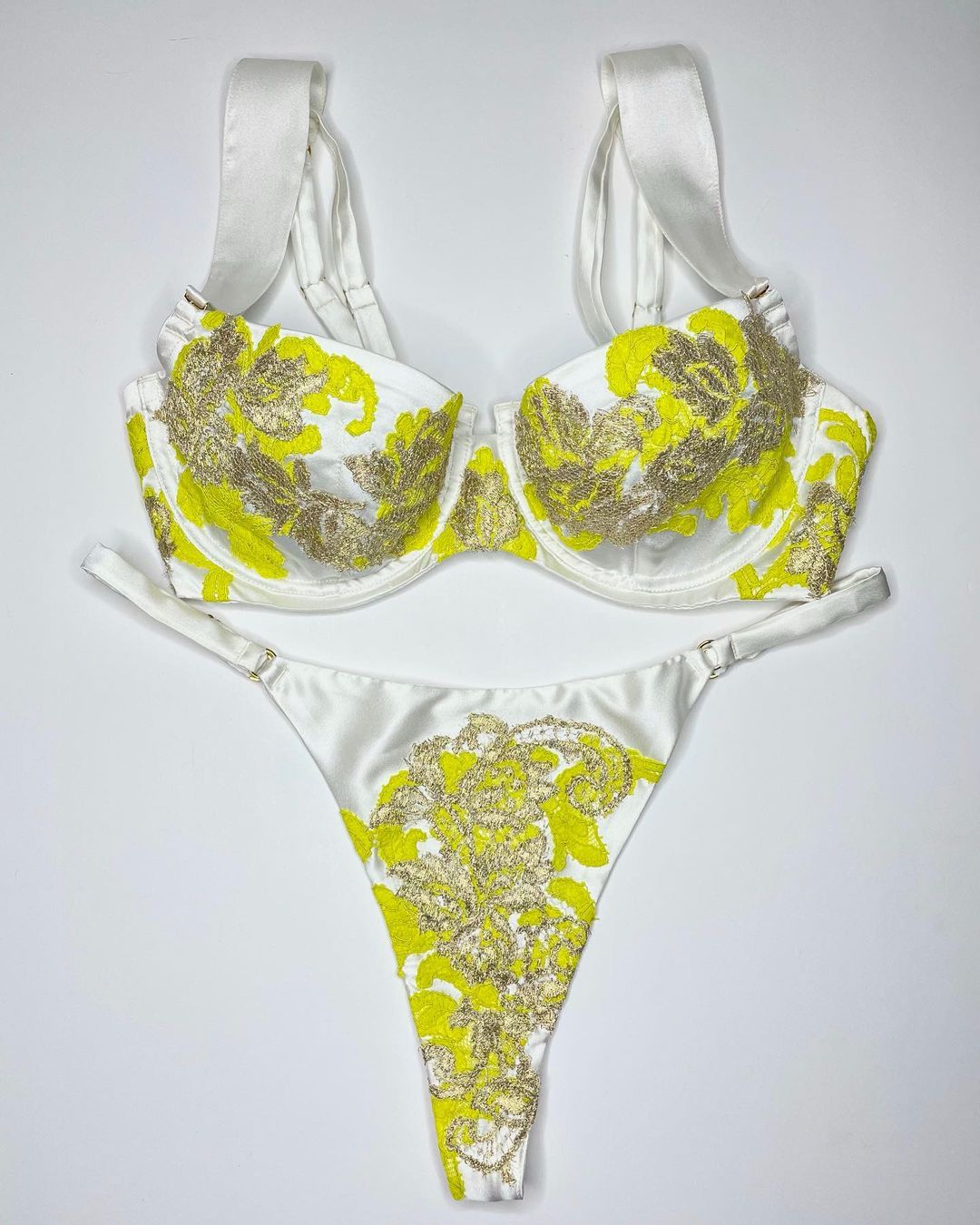 UK-based Fréolic, which was created by Evgeniya Kharaim in 2016, is a premium lingerie brand that's making the 'bespoke' shopping experience a whole lot more accessible. The label allows customers to effectively design their own made-to-measure set by picking from a selection of pre-designed shapes, adding customizations such as padding or a longline band, and finally picking from a vast array of silk colors and laces to bring it to life.
When Fréolic first debuted, it was much like any other luxury lingerie brand – producing seasonal collections, showing at trade shows, and offering wholesale. They even outsourced some of their production. But Evgeniya quickly realized that pivoting to a made-to-order model would allow the brand to be not only more creative, but wildly more efficient too.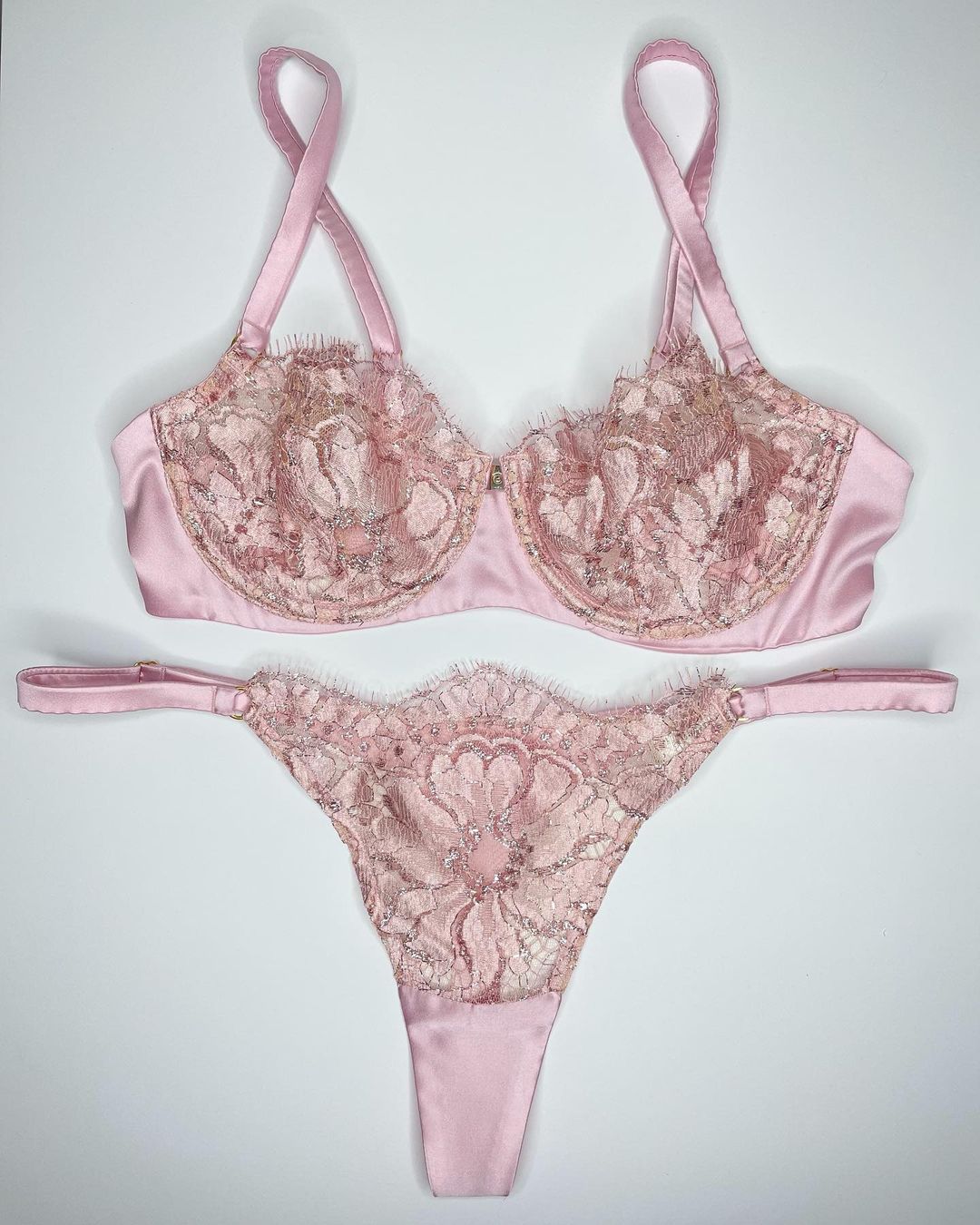 The idea was to create an extraordinary product with a price point that was part-attainable and part-understandable – in other words, when certain pieces cost a bit more, it would be obvious to anyone just why they did. The brand describes its products as having an "incredible price/artisanship ratio", and I have to say that I agree!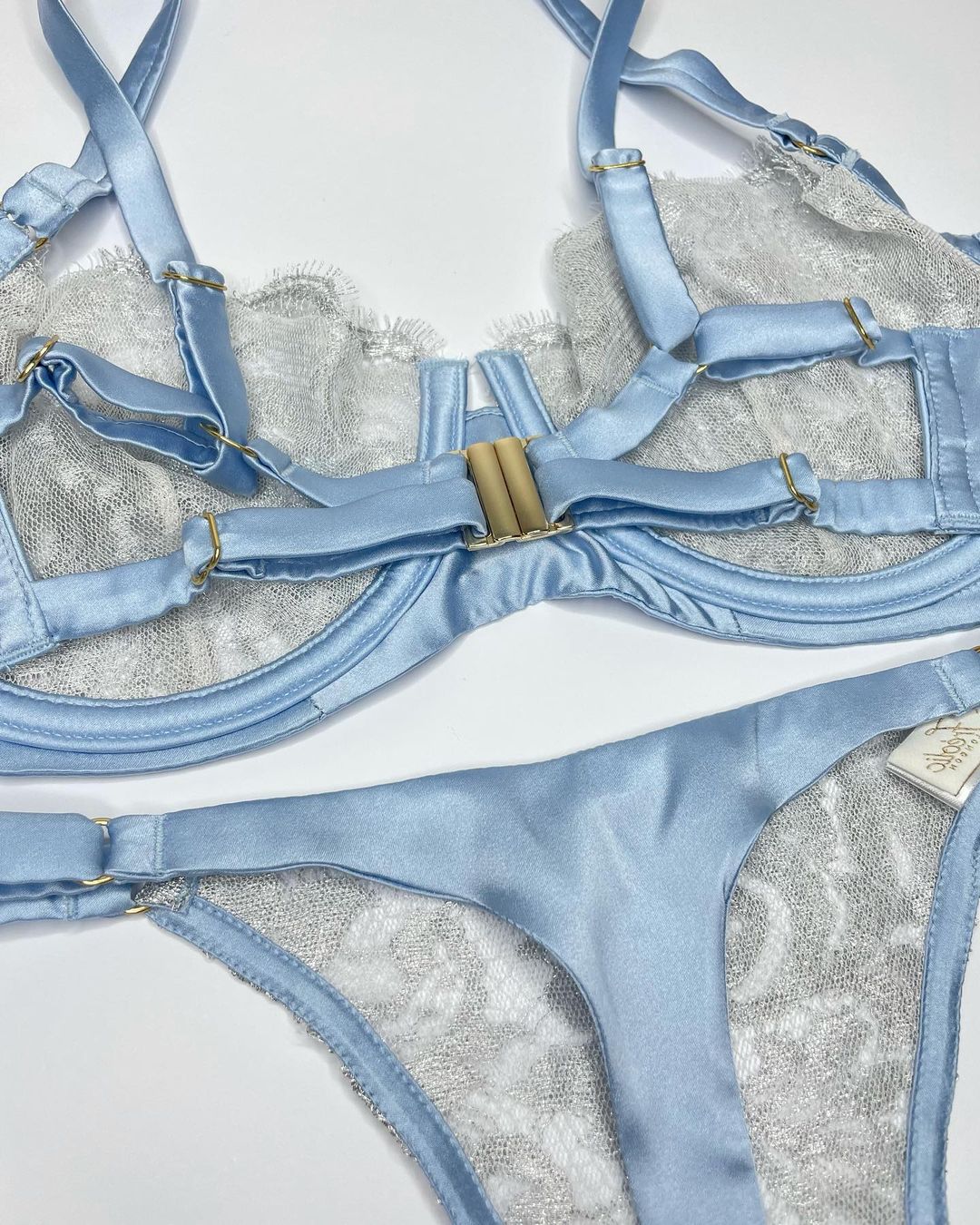 Despite orders flying out of their atelier at lightning speed – customers can expect to receive their custom-made lingerie in just 3-5 working days – it is clear from the photos that these garments are made to truly luxurious standards. On many pieces the lace is carefully appliquéd, a time-consuming technique with beautiful results. Garments are also fully lined in silk, save for sheer lace details, which includes silk-wrapped straps, silk-covered underwires, and soft silk gussets. In fact, buy a padded bra and even the removable padding inserts are encased in silk!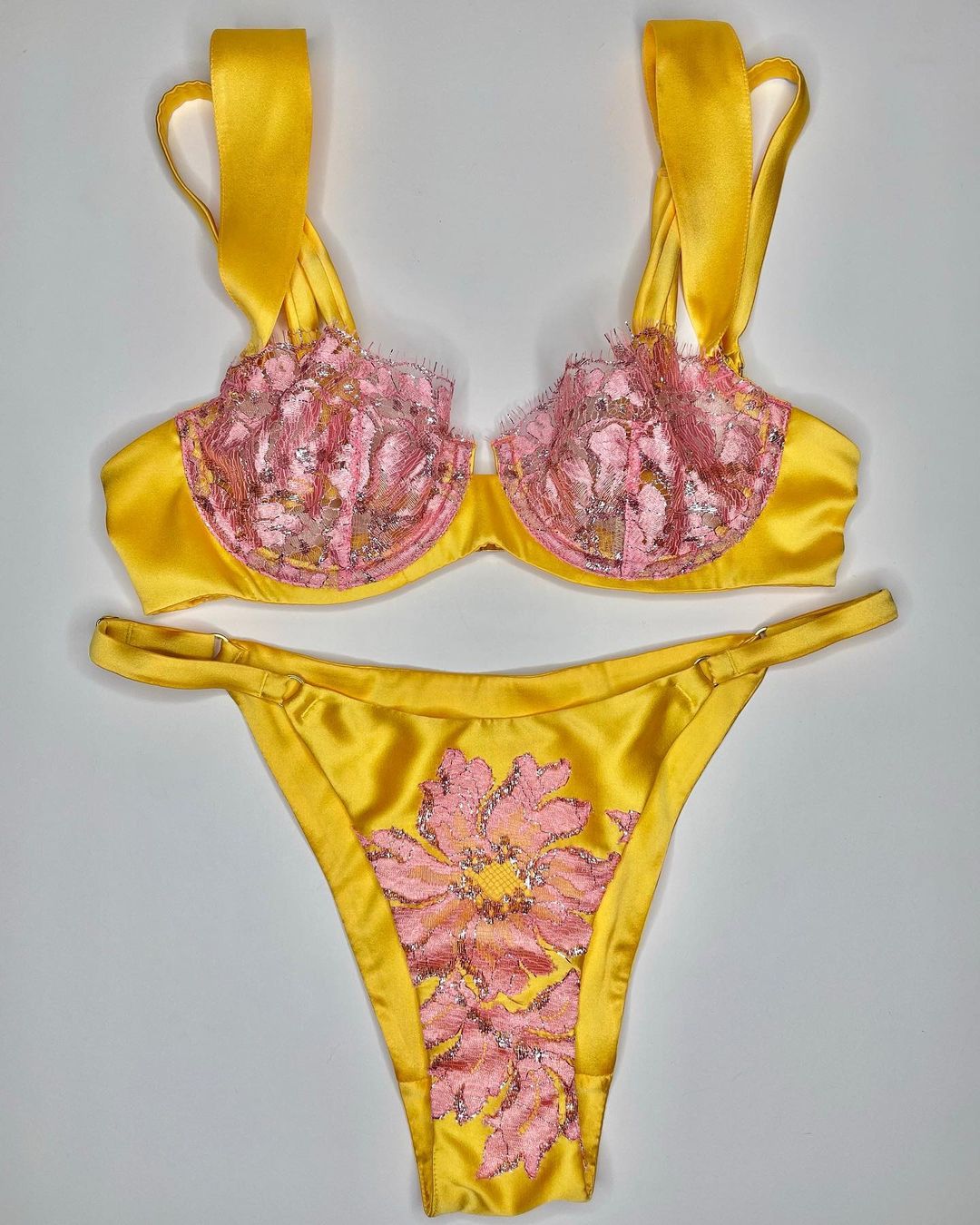 The fabrics, too, are premium. I've already mentioned the silk, which is the only type of satin you'll find from Fréolic and of which the brand states they use the "highest grade". As for the laces, those are all made in the renowned Calais-Caudry region in France, and vary from thick guipure to shimmering metallic, to striking and unusual patterns such as snakeskin.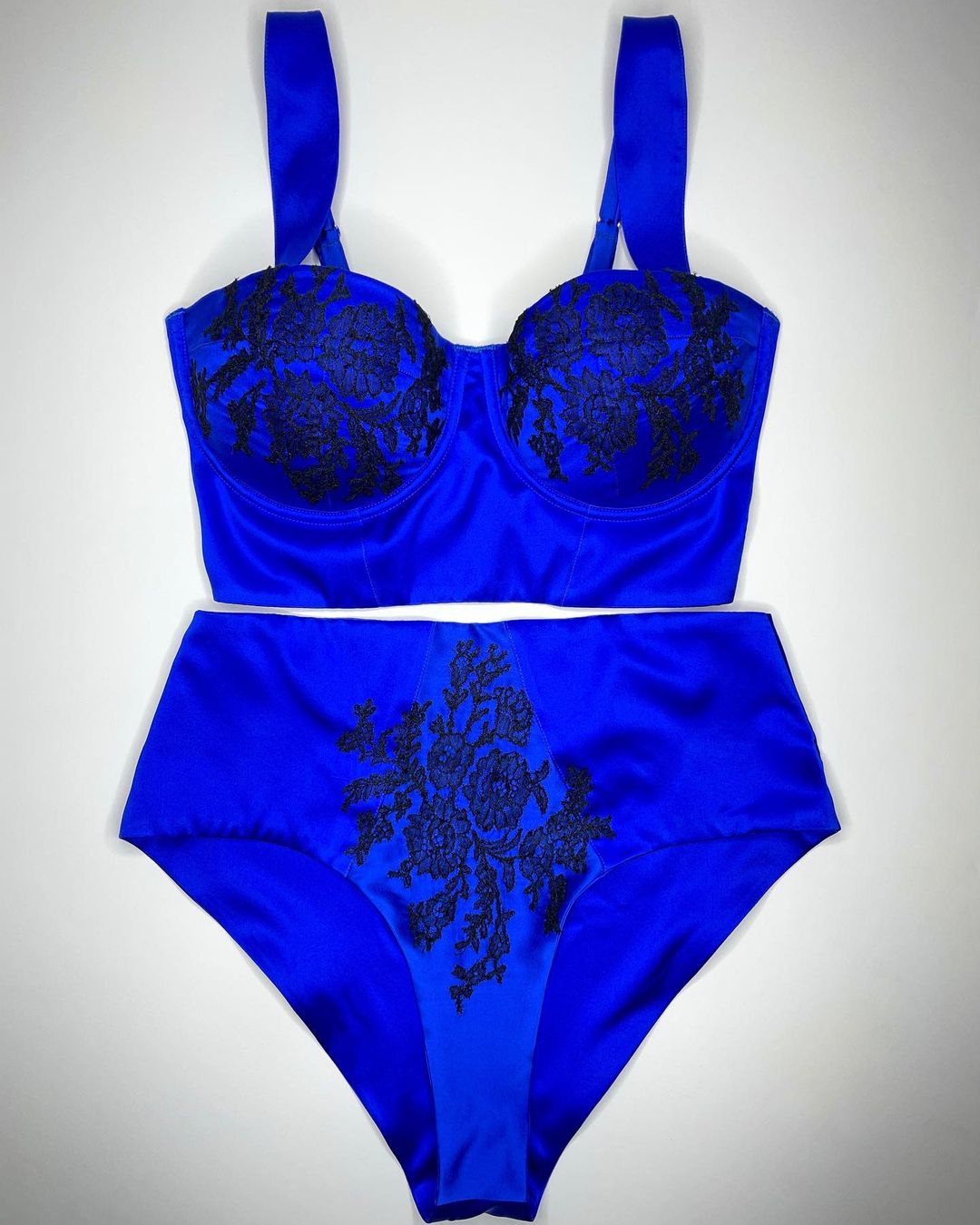 So how, then, can Fréolic keep their prices so low relative to other high-end brands? According to them, other lingerie labels with a similar approach have retail prices in the thousands, whereas Fréolic – which is based in London and pays fair London wages to its eight employees – charges as little as £210 (approximately $300) for a semi-bespoke bra set, and only £120 (approximately $170) for a 'Limited Drop' one.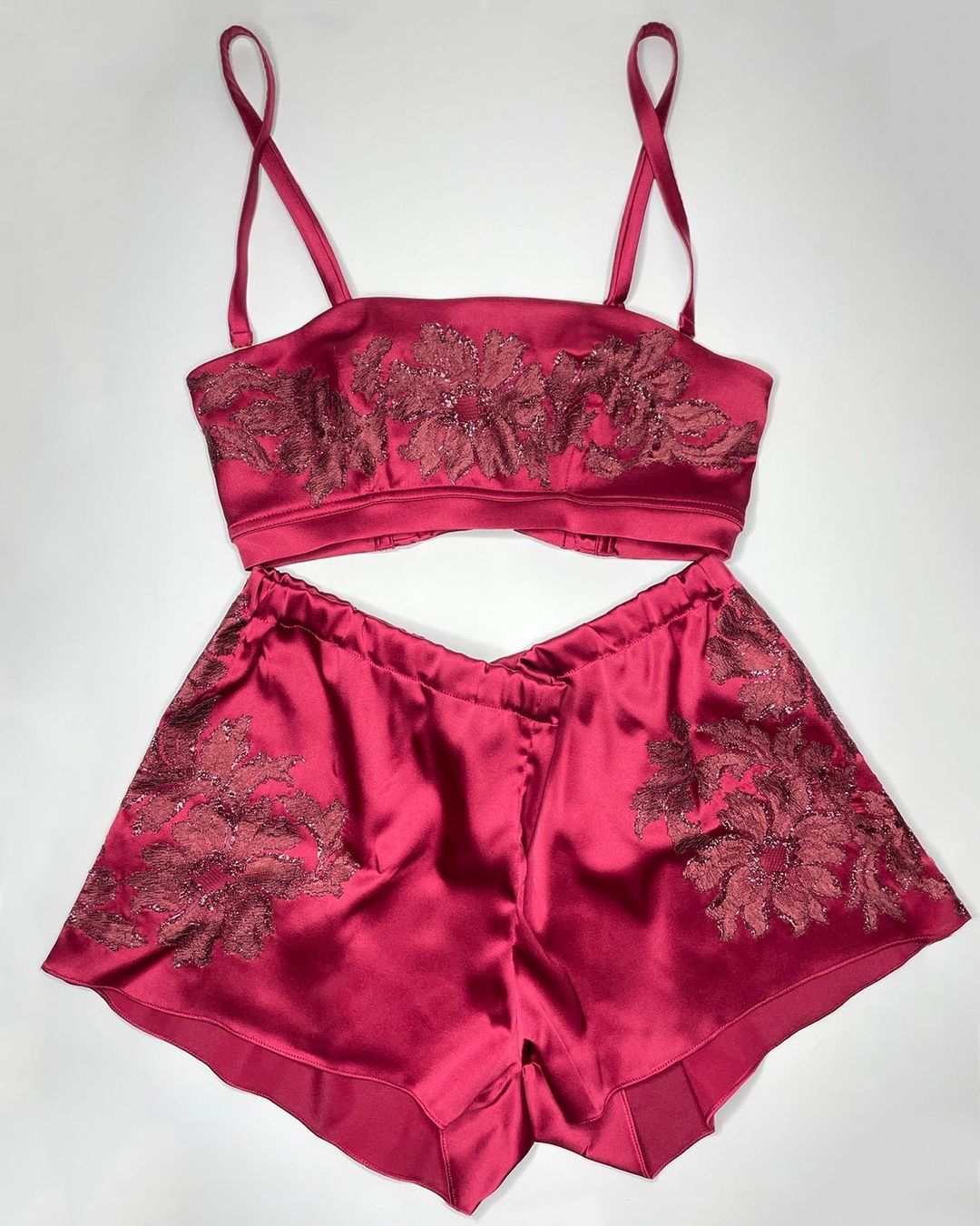 Part of it is the time and materials saving of sewing to order versus producing stock. Part of it is that they no longer spend money on modelled photo shoots, "because our products speak for themselves by just looking fabulous on white flat lay shots". And part of it is that they make sure to use up every last scrap of fabric; the Limited Drop sets are not customizable, but rather they offer the brand's bestselling shapes in fabrics left over from sampling or the bespoke orders. It cuts costs and enhances sustainability! What's not to love about that?
Contact information:
Website: https://freolic.co.uk/
Instagram: @freoliclingerie
Email: info@freolic.co.uk