HAPPY DAD'S DAY
By TINA WILSON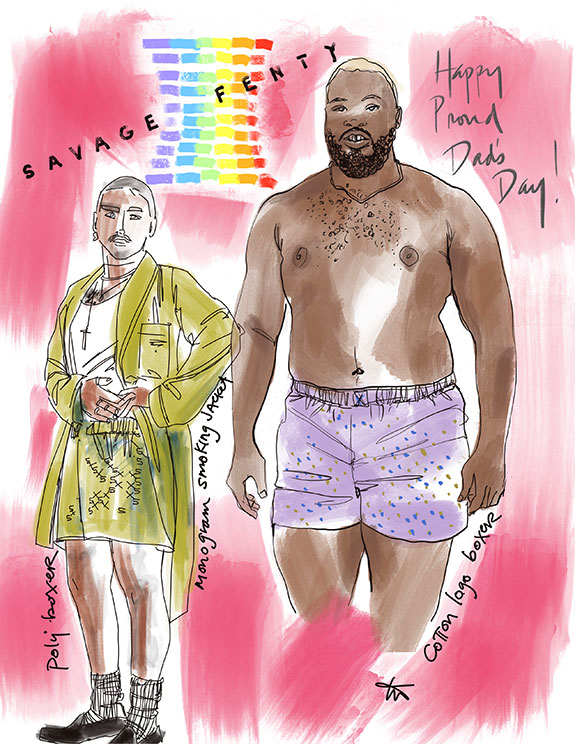 "Dad", that is what I call my father. We all do, all 9 of us. He is also known as Papa. My dad has no interest whatsoever in what I am writing in this blog other than the fact that I am the one writing it. Absolutely no interest in fashion or shopping, which is one of the many reasons I love him. He is, however, a magnet for anyone under the age of 5, he is a contemplative introvert content and even quite happy to always be alone. He is kind and thoughtful. He reads a lot. He is a spiritual man. Sometimes he is funny, but most of the time, his jokes are kinda lame in a sweet way. A phone call with him, will last approximately 2 minutes, in that respect we are very much alike.
Slippers, pj's, robes, socks, yard stuff, tools, etc are the gifts Father's Day is made for. Dads are easy compared to Moms. The 21st century dad is not the dad we used to see in commercials, ads or on the big screen. He is more diverse than ever and so are the choices we have to gift him with.
Proud Dad…Father's Day falls within Pride Month and Rihanna is right on time with her Savage x Fenty Limited Edition Pride Capsule Collection of Boxers, Undies and Smoking Jackets with a rainbow update (featured above).  SXF will make a donation of 250K from the collection to organizations supporting the LGBTQIA communities. Kudos Rihanna!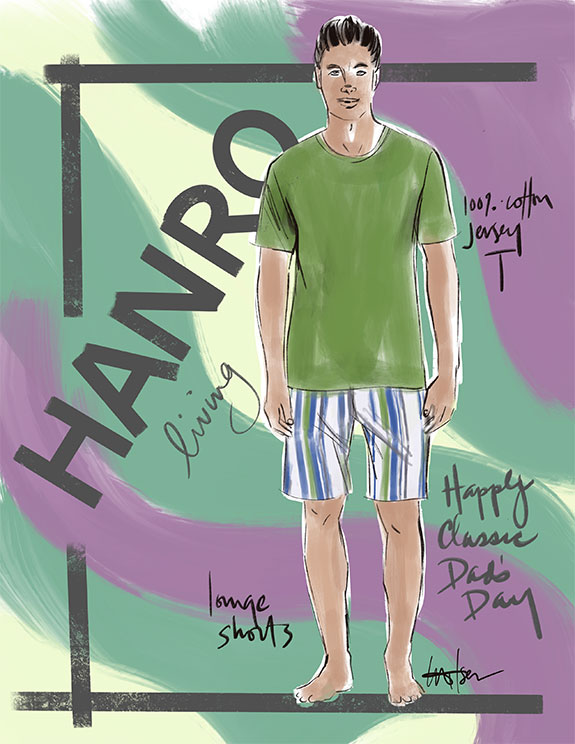 Classic Dad…This dad loves quality, and that means Hanro. Their cotton jersey T and shorts will last forever. Hanro is for the dad who knows his fabrics, who loves classic comfort that doesn't look sloppy, and he has no use for fast fashion.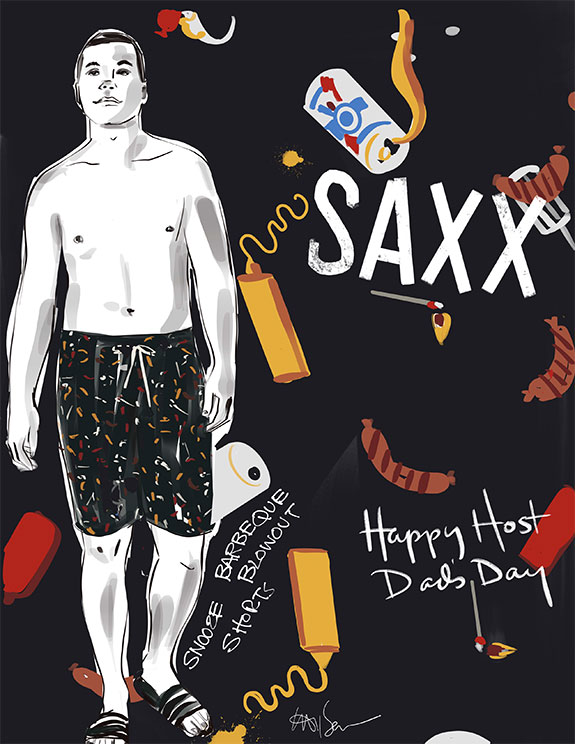 Host Dad…Well what can I say about him? He is the dad that grills all year round, the dad that invites any and everybody to the house every chance he gets.  This is definitely not my dad, but he may be yours or you know him. SAXX has THE print…the Barbecue Blowout Print on shorts…if this is your father, he'll be smokin' in these shorts.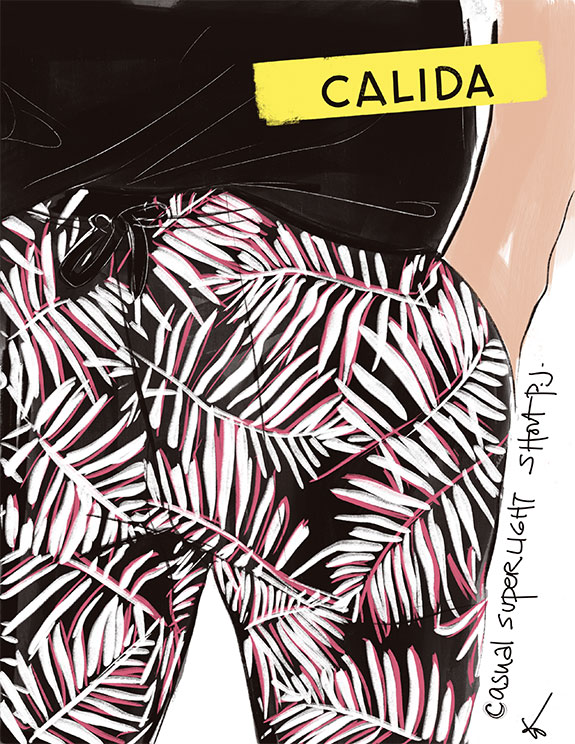 Beach Dad…This dad will love Calida's super light short pjs…they will make him feel like he is on vacation 24/7. The fern print is just fun enough but not too out there for Dad's sometimes finicky taste. And if you visit Calida.com you can check out their women's collaboration with Viktor & Rolf, it's fun and its sustainable!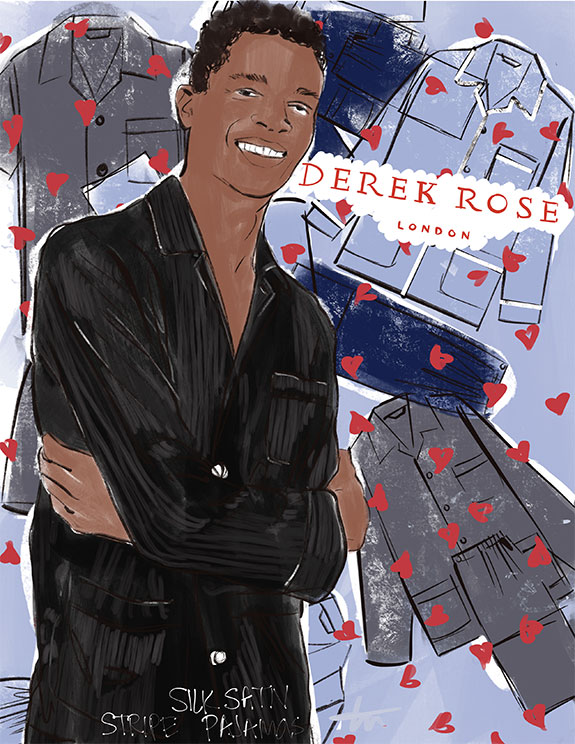 Luxe Dad…If this is your Dad, you might need your siblings to pitch in but it will be well worth it. Derek Rose has the ultimate in cotton or silk classic button front pajamas. They come short and they come long.  He will love them forever. And mom might borrow them, there is nothing more wonderful than a woman wearing men's pj's!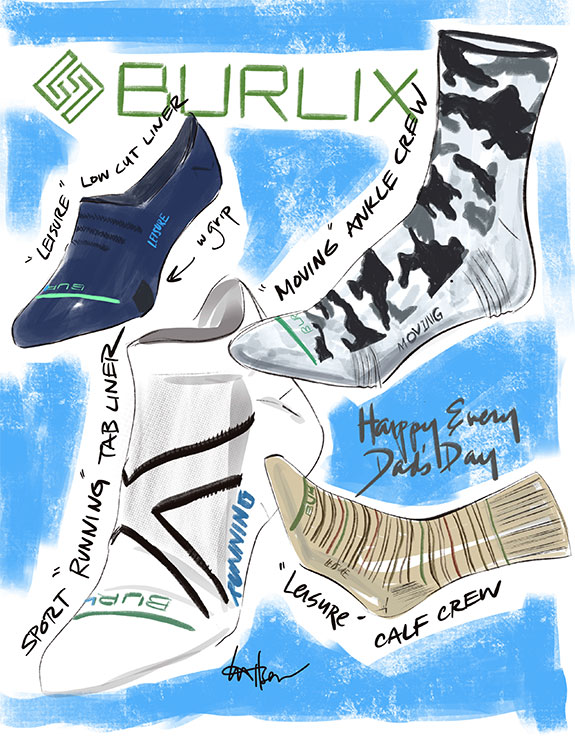 Every Dad…. What is the fool proof gift for every dad? Socks…all Dads love and need socks. Burlix has simplified how to choose everyday socks for the dad you love, so visit Burlix.com. You can shop by category such as Casual, Dress, Active or Home and by technology such as Cooling and Energy.
And if you still can't make up your mind, they are priced perfectly for buying a bunch. Faster than you can say 4th of July, you will soon find them at Nordstrom.
To all the serious, funny, conservative, liberal, gay, straight, young, really old, dashing, boring, adventurous, kind, and yes even sometimes nasty dads, we love and cherish you.
Peace. Love and stay safe and well.
Tina