Better than nude® ~ Coutille's Practical-Meets-Pretty Debut Collection
By ESTELLE PULESTON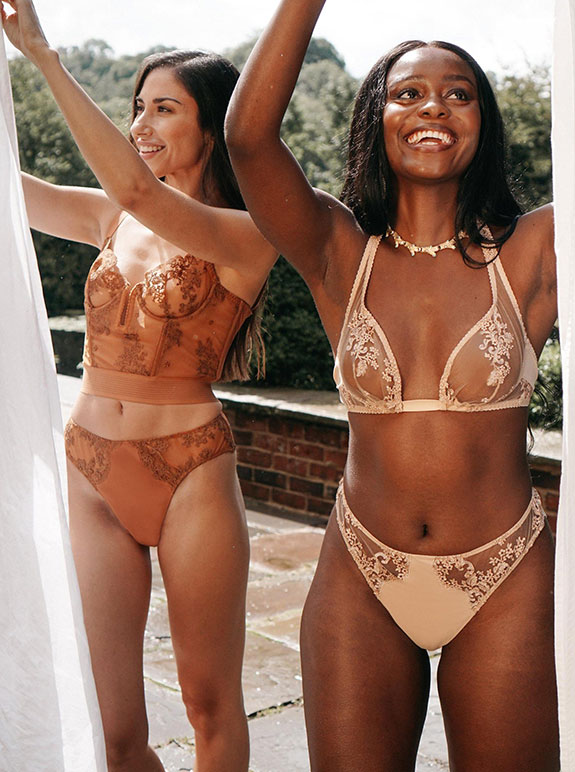 Newly-launched Coutille is a British-based, European-made brand on a mission to produce lingerie that's luxurious, sustainable, and practical too. It's the creation of Hannah Farrugia Sharples, who has worked behind the scenes to design garments for La Perla and Coco de Mer, and in doing so, has had the pleasure of seeing her lingerie worn by numerous high-profile celebrities – even to the Met Gala! Now, after years of honing her luxury design skills at other labels, Hannah is striking out on her own in order to create underpinnings that are 100% true to her vision and values.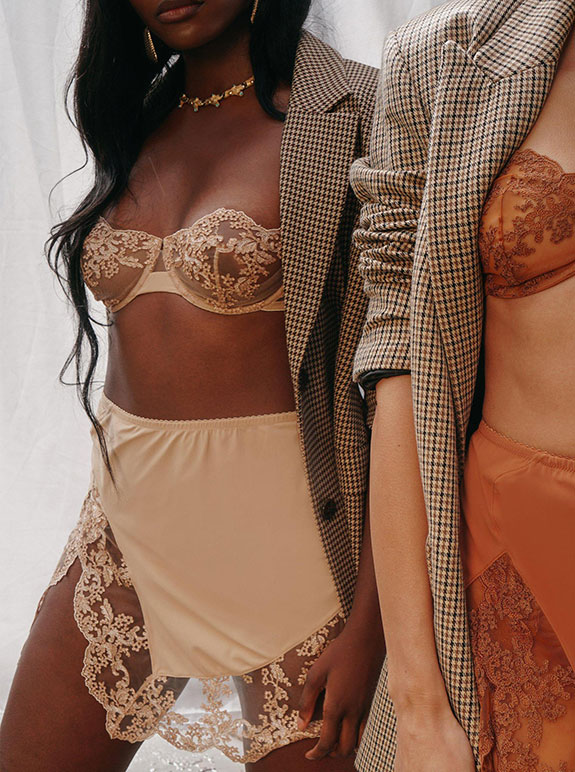 As with any luxury lingerie brand, Coutille's core focus is on excellent craftsmanship and exquisite fabrics. For the latter, she partnered with one of France's few remaining embroidery houses, Broderies Leveaux, to design the exclusive embroidered tulle that forms the basis of the brand's first collection.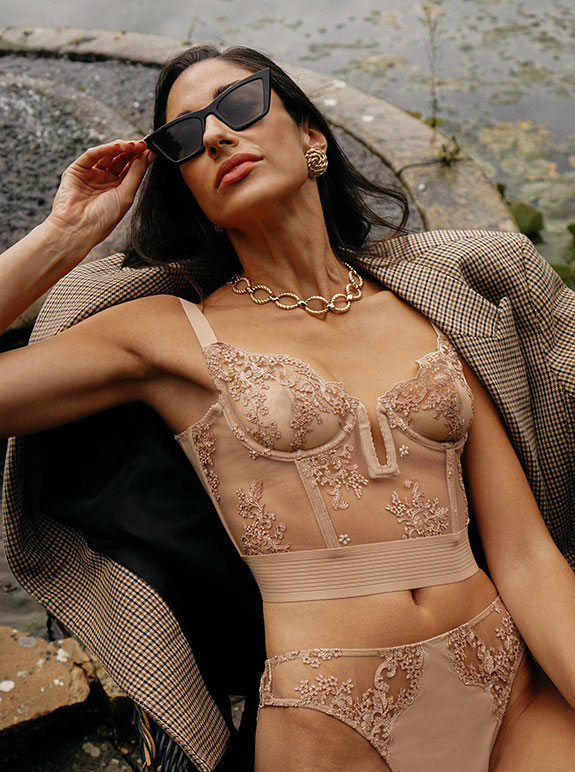 However, what makes Coutille truly stand out in a sea of luxury intimates is the unique blend of beautiful styling and 'solution' shapes in its debut offering. Titled Better than nude®, it includes three bra shapes: a strapless one, a low-back longline one, and a plunge with cups that can be slid apart to reveal more cleavage. On that last one, called the Slipper bra, the straps can also be converted to crossover or halter neck.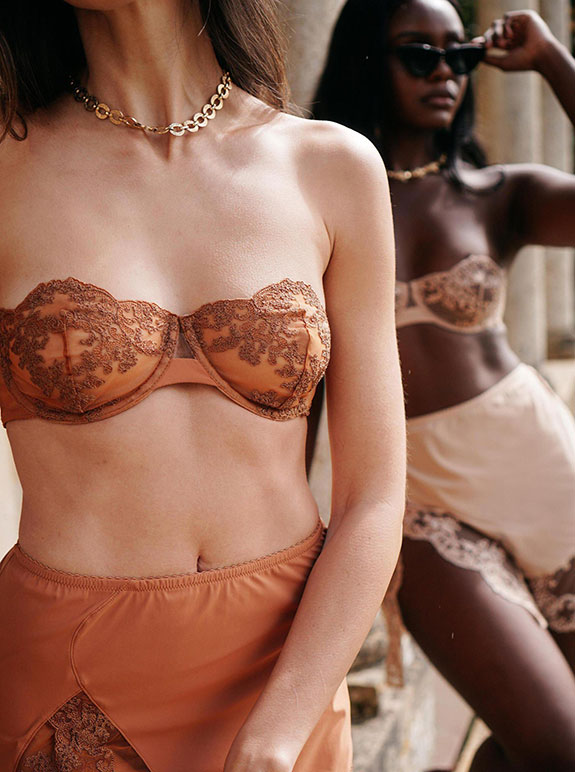 Practical? Very. And yet these embroidered designs are worlds away from the featureless convertible and strapless bras we usually see marketed as ideal for wearing under tricky outfits. The total opposite of those plain designs, these ones are downright pretty. No more having to choose between fashion and function when your clothes have an unusual neckline!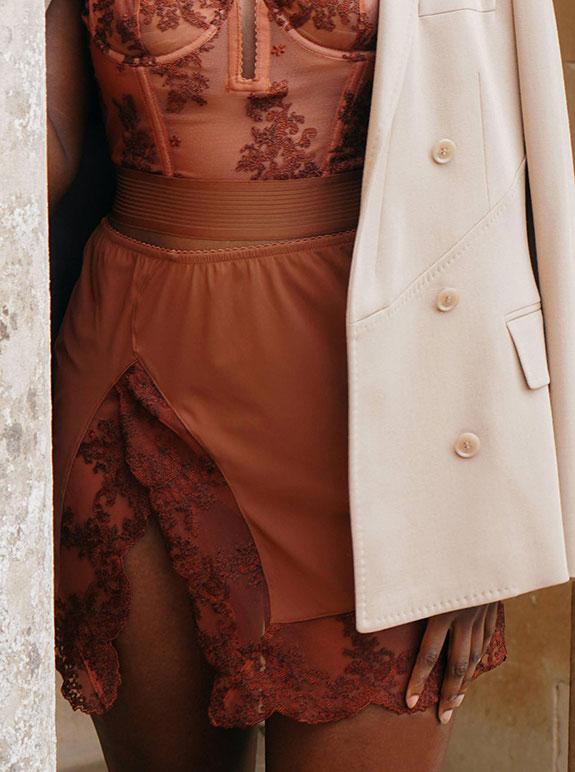 For coordinates, you've got the choice of a high-leg Brazilian brief or high-leg bikini brief, plus a mini slip with chic side slit for lining those slightly-too-sheer skirts and dresses. As for the color palette, naturally a collection like this calls for skin tone shades that are easy to hide under clothing, and Coutille offers three. Oat is a creamy beige, Biscotti is a warm copper, and Amaranth is a deeper, chocolate brown.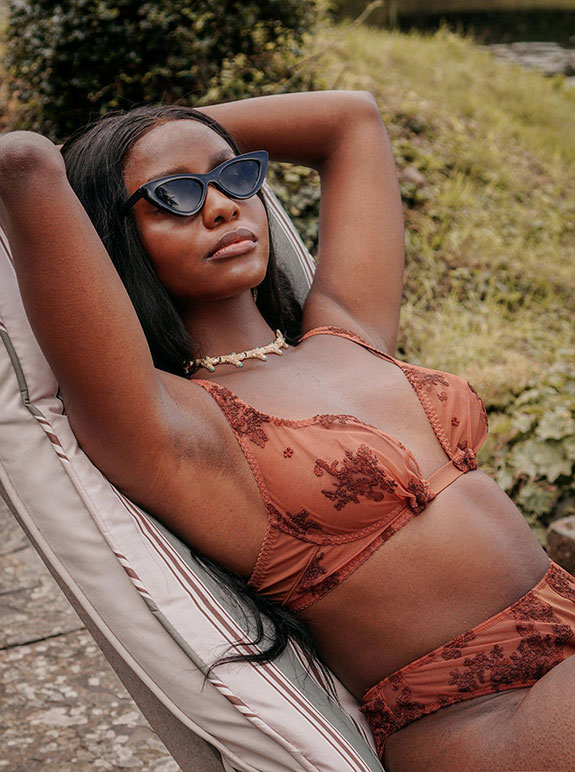 For the time-being only Oat is available, but if all goes to plan the other two will launch before this year is out. Part of Coutille's commitment to sustainability involves being careful not to over-produce, and the brand is currently working to gauge demand. They're also sticking to plastic-free packaging and, most excitingly of all, intending to open a repair facility to breathe new life into your worn-out Coutille bras!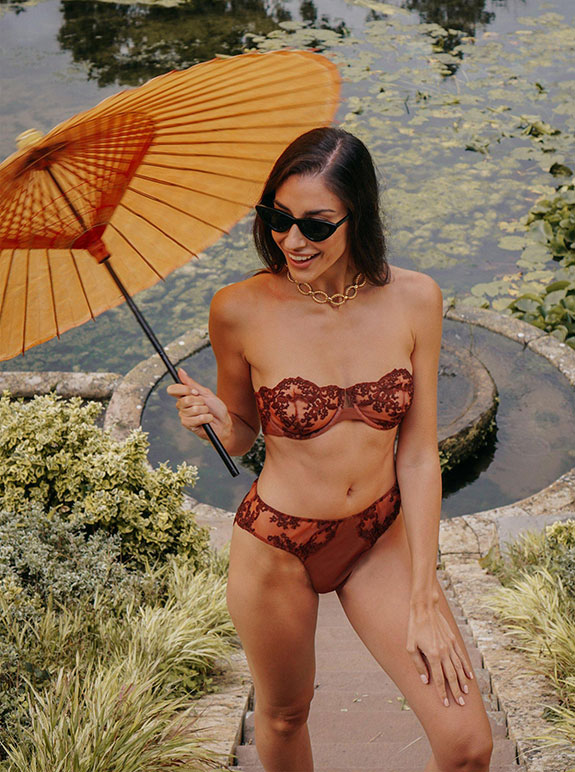 The Better than nude® size range covers 32-34 B-DD, 36 B-C, and Small to Large. If you're unsure of your size, you can request a free virtual fitting which takes place on Zoom and comes with a 10% off voucher for your first order. Coutille products are priced from £120-220, approximately $170-310.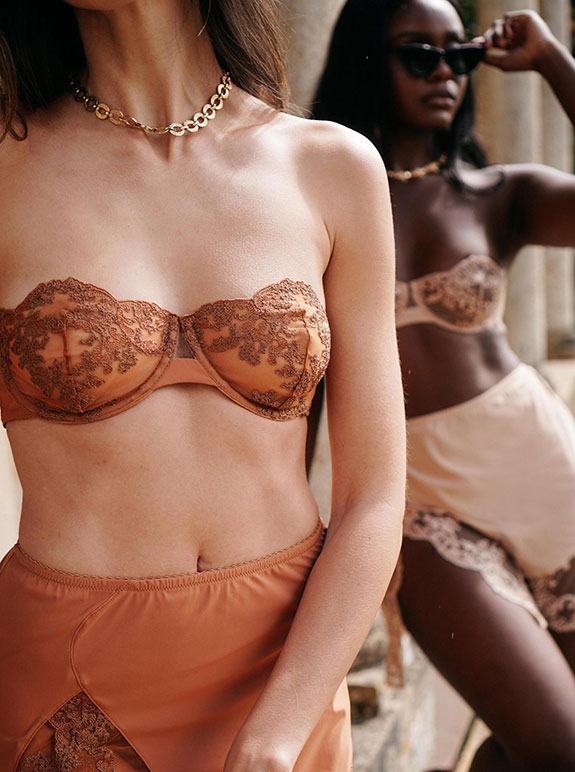 Contact information:
Website: https://www.coutille.com/
Instagram: @coutillelingerie
Email: contact@coutille.com
Photographer: Ash Kumar @a5hkumar