A Lingerie Talent ~ Lauren Starobin's Design Moment.
By ELLEN LEWIS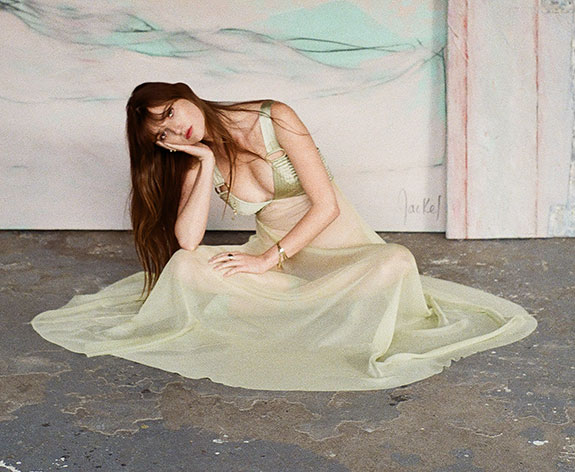 Supporting students, startups and specialty stores has always been important to me. In my opinion, they are the foundation for creativity in the Lingerie Industry. I always try to support new talent because I was lucky enough to have extraordinary mentorship in the early days of my career. So, when Lauren Starobin, recent FIT (Fashion Institute of Technology) Intimate Apparel design graduate, appeared on my radar, I decided to learn her story.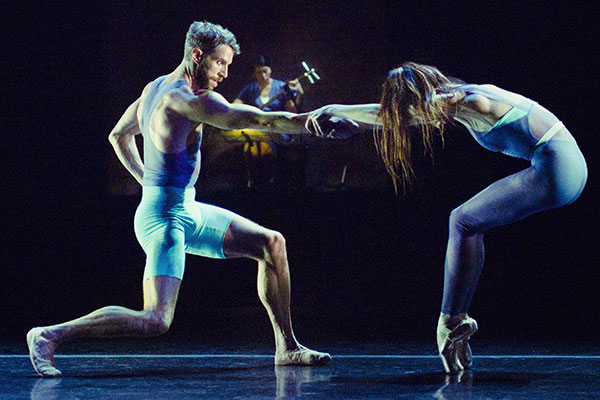 Lauren is a dancer with vast experience in Broadway costume design. She worked as first hand on Hamilton, Lion King, Hadestown and others and created original designs for the American Ballet Theater (seen above).  She entered FIT with the desire to integrate her technical expertise with her innate passion for beautiful Intimate Apparel.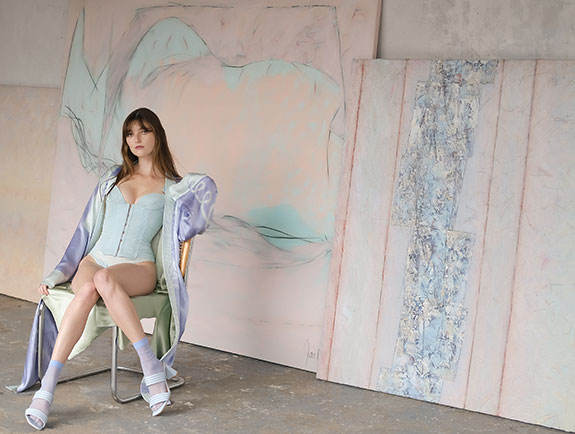 Not only did she win the first prize at the 2021 Underfashion Club Femmy Awards, but she also won the coveted FIT (Fashion Institute of Technology) Critics Award for lingerie.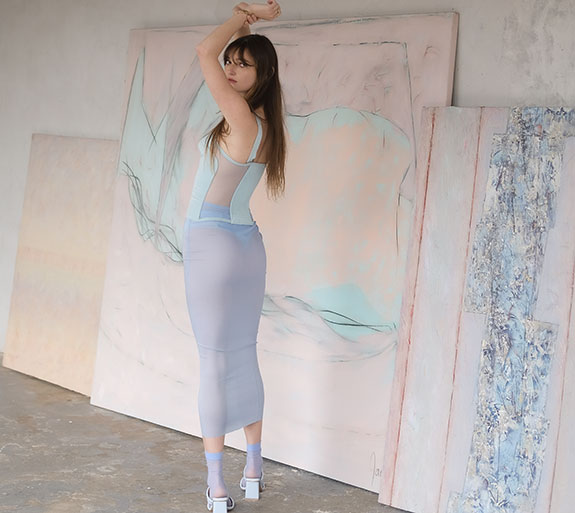 The Underfashion Club, on whose board of directors I sit, is the guiding industry force for the Intimate Apparel market. A non-profit, their mission is to support, educate, cultivate, and retain talent. The Femmy Awards are the organization's premier event honoring student creativity.  Lauren was one of six finalists challenged with creating an original garment based on the theme "Creative Comfort – The Reality of Today – The Dream of Tomorrow."
Lauren's entry, titled 'Retro Design Studio'  (above video) is her response to the pandemic isolation in which she was living during the contest process. Searching for an optimistic future, she reaches back to the communal euphoria of the late 1970's and channels photographer Phil Bernstein's homage to dance and music. Lauren describes the exuberance of the dancefloor and its clothing scene; bodysuits, tights, sexy pjs, as her 'Ah Ha' lingerie moment.  Here intimates, athleticwear and sportswear boundaries blur. The beauty and energy inherent in the colors and geometry of 1920's Expressionist Artists Sophie Delaunay, Paul Klee and Wassily Kandinsky further define her work.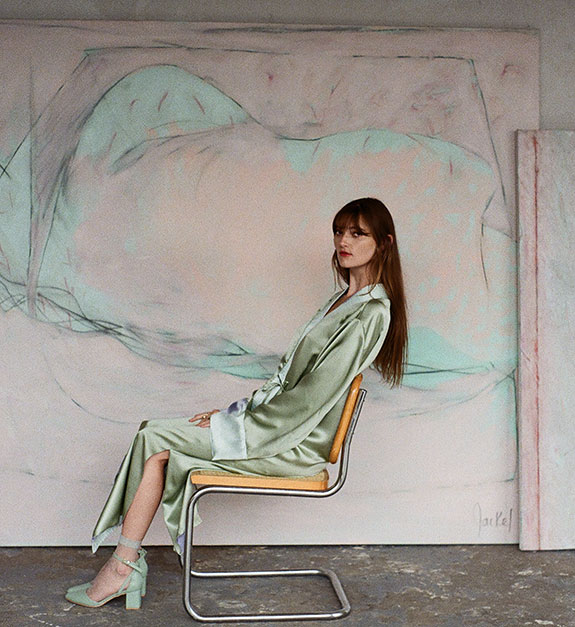 FIT's Critic's Award Show is a professionally produced runway event.  One student from each discipline (12 in all) is chosen by industry experts to showcase designs created for their senior thesis. Lauren's collection, "Conversations with Aunt Wendy",  inspired by the large scale abstract pastel paintings  made by her aunt in New York City in the late 70's, earned her the lingerie nod. Of course, this year, the presentation was virtual.