Roshni by Pure Chemistry ~ Modern Romance for Asian Brides
By ESTELLE PULESTON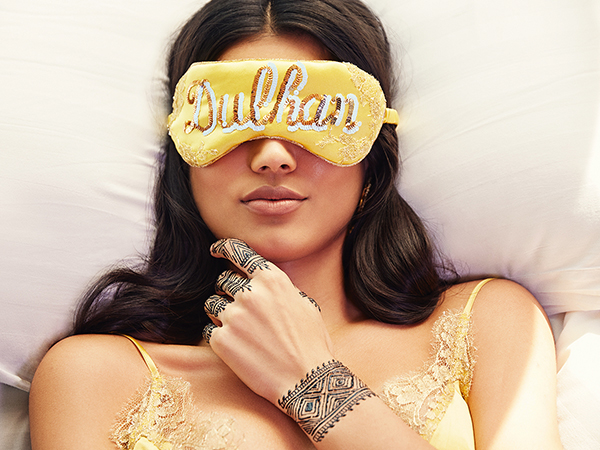 British brand Pure Chemistry's latest launch is the third instalment in their luxury Asian bridal range. Titled 'Roshni', which means light and brightness, it's a sun-kissed yellow collection to complement their earlier releases in the traditional bridal colors of red and pink.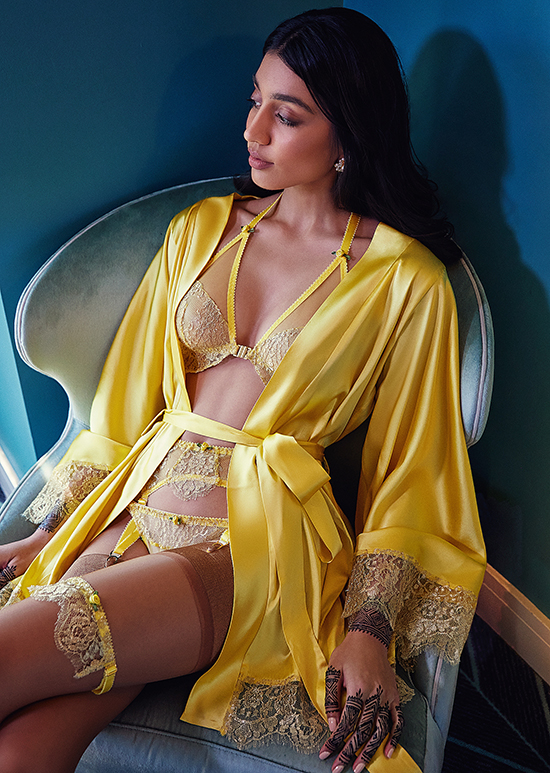 Pure Chemistry was founded in 2014 in the UK by Dimple Rani. With the wedding lingerie that's sold in stores there and in the US focusing almost exclusively on a typical Western color palette of white, ivory and pale blue, Rani believes there is a clear gap in the market. One that she's filling with beautifully-crafted, vibrantly-colored lingerie targeted at the Asian bride!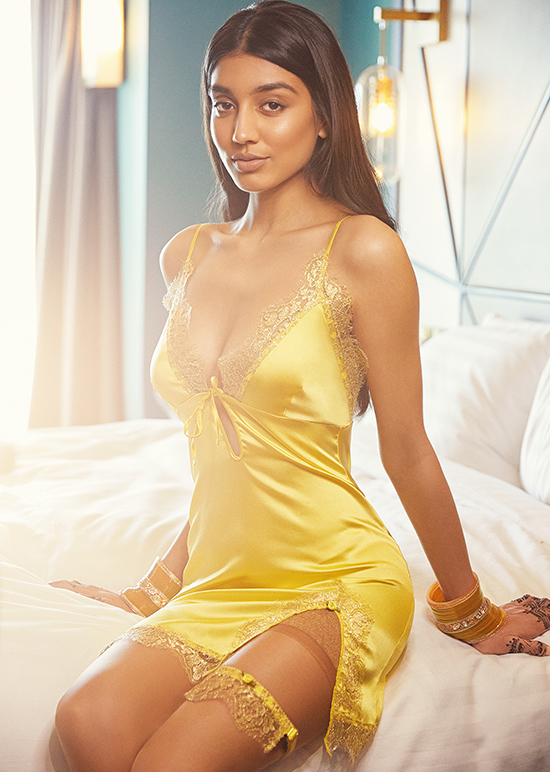 Her goal when designing this collection was to highlight each wearer's individuality, which she's doing both by expanding the color palette on offer and by including a range of garment styles. Whether you want bridal lingerie that's bold or elegant, modern or traditional, there's a look for you.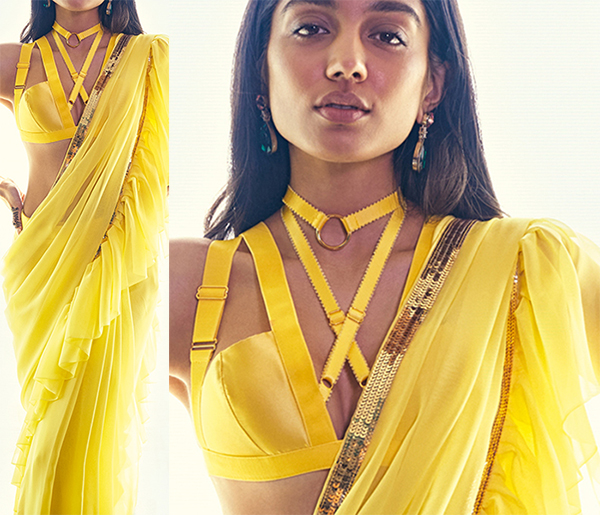 The centerpiece of the Roshni collection is a silk georgette sari, lavishly trimmed with golden sequins and with a cascade of ruffles down the edge. When paired with the statement-making harness top, it's a combination which perfectly sums up the Pure Chemistry ethos of marrying the classic with the contemporary.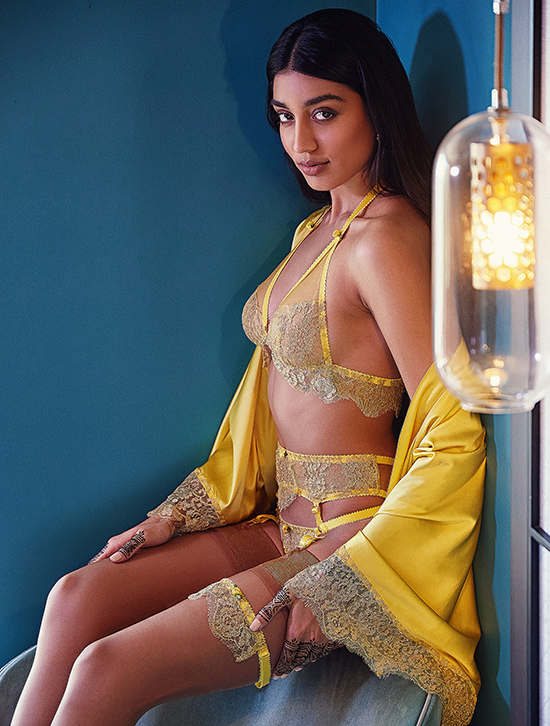 Other, more boudoir-esque nightwear pieces include a beautiful silk-satin robe that's adorned with French Leavers lace in opulent gold, and a matching silk chemise with side slit. And naturally, this collection also includes a lingerie set: a delicate bra set with a garter belt in the same lace, romantically decorated with small ribbon rosebuds.
The Roshni designs will be coming to the Pure Chemistry website soon, but in the meantime you can contact the brand to pre-order them already. Prices range from £65-350, approximately $90-485. And available sizes include XS-XL / 30C-36DD for bras, UK 8-16 (US 4-12) for briefs, and S-M for nightwear. The brand also offers a personalized fitting and customization service if you want to be absolutely sure that your new bridal lingerie will fit like a dream!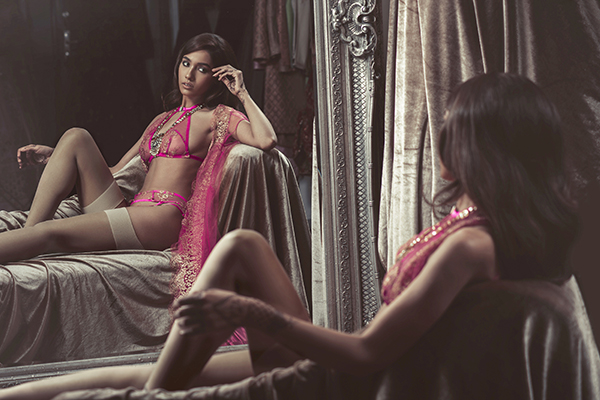 Not just for Asian brides and not just for the wedding itself, the Pure Chemistry bridal collection was created to "enrich the newlywed life" – something exquisite and indulgent that you can treat yourself to, to feel beautiful throughout your honeymoon and beyond.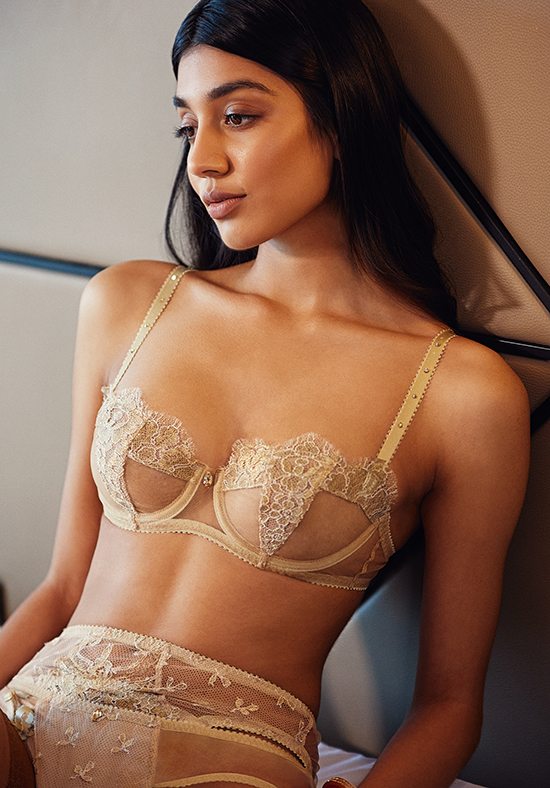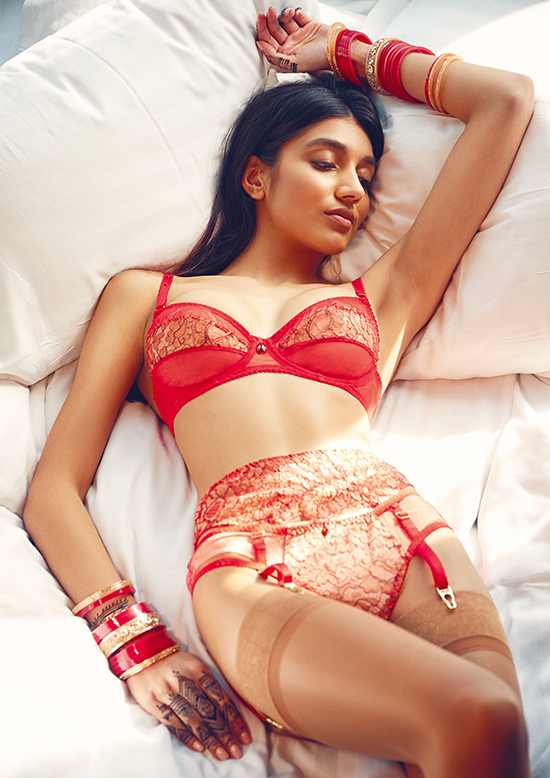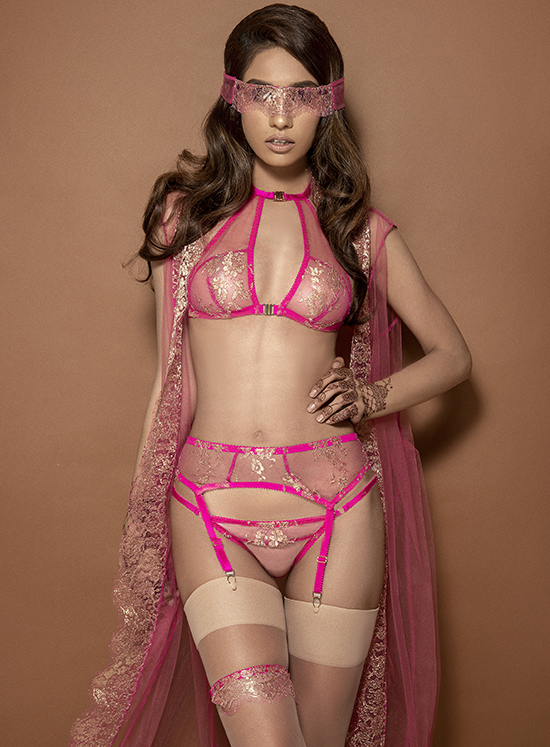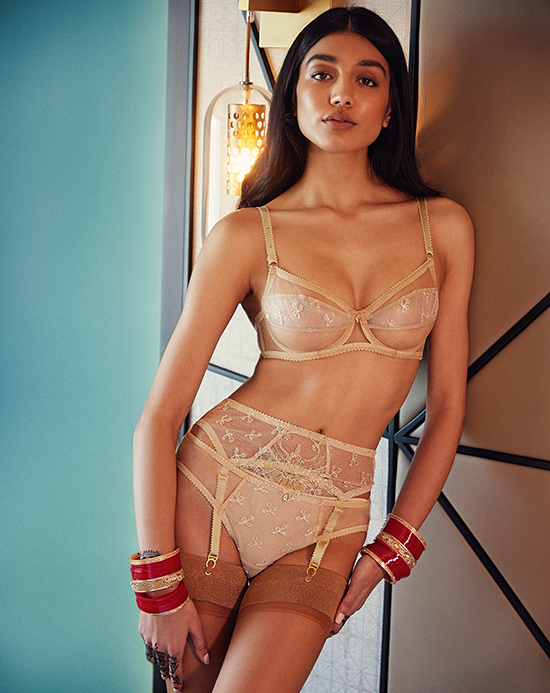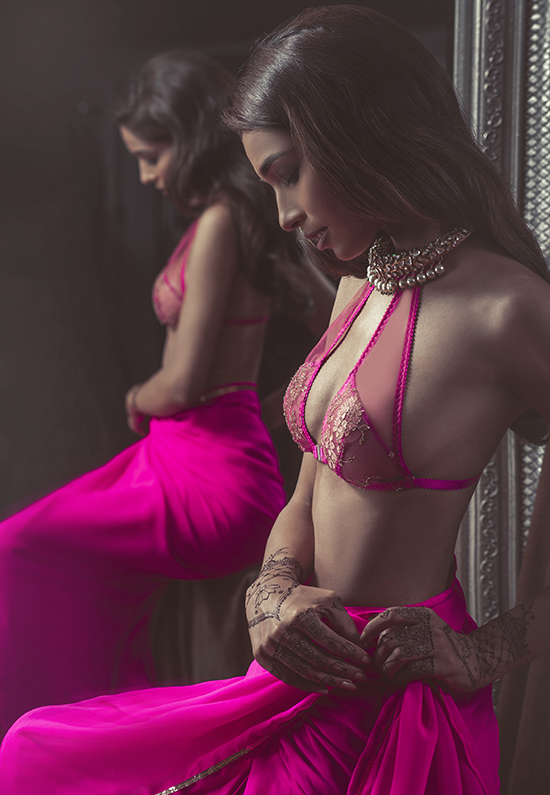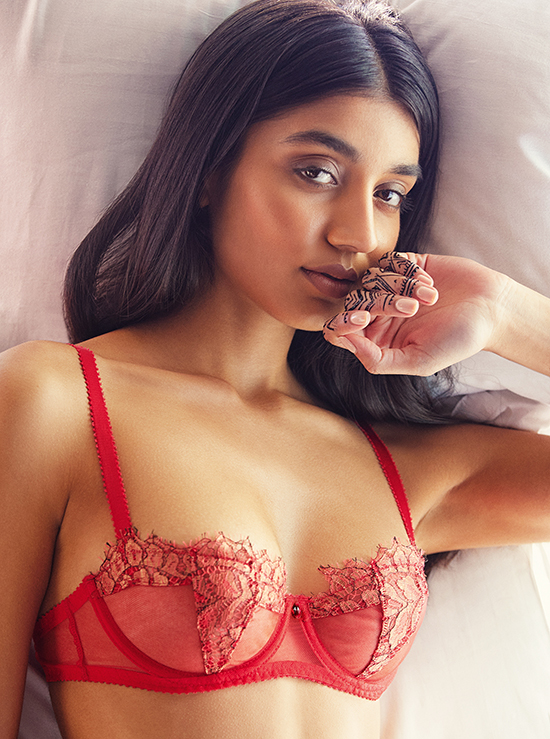 Contact information:
Website: https://purechemistrylingerie.com/
Instagram: @pure_chemistry
Email: santosh@purechemistrylingerie.com
Photography:
Roshni collection (Yellow): GND Photography
Kismet collection (Hot Pink & Gold): OMJ Photography
Rani collection (Ruby Red & Champagne Gold):GND Photography