Love & Swans Lingerie ~Fun Design with a Decadent Twist
By ESTELLE PULESTON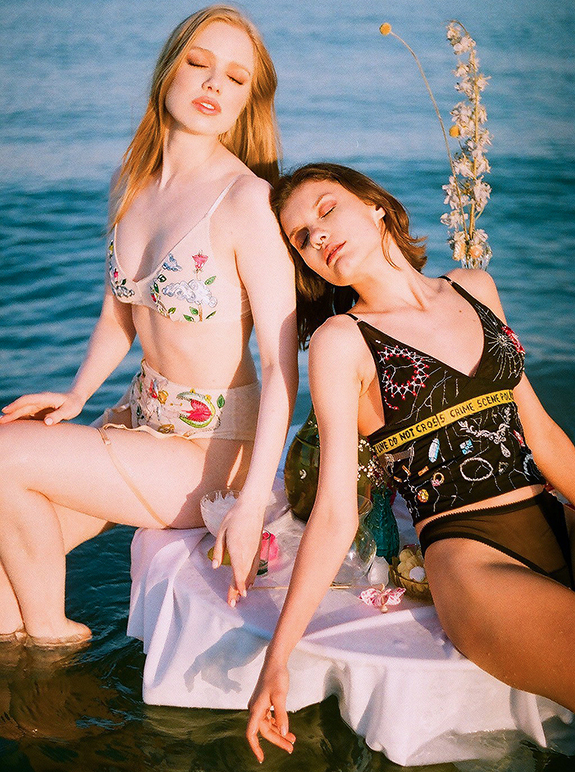 If you like your lingerie bold, fun, and with extra sparkle, then Love & Swans is a name you need to know. This independent Russian brand launched in February last year; this year, co-founder Maria was invited to feature in the 30 Under 30: Fashion list by Forbes Russia. This is a lingerie designer who's going places!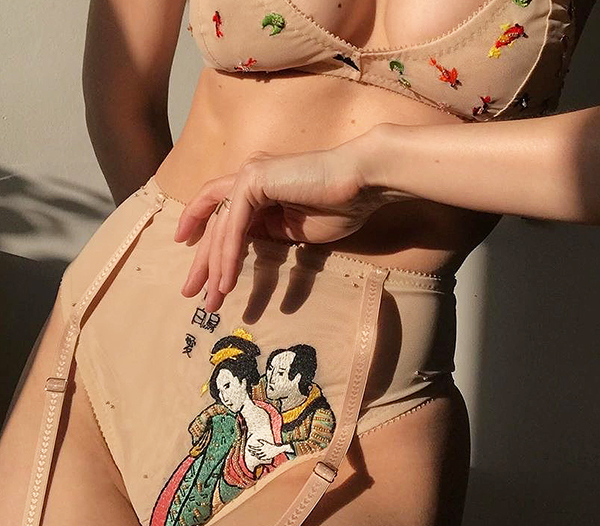 Love & Swans is quite unlike any other lingerie brand I've seen before. Its focus is on heavily-embroidered embellishment – and I do mean heavily! First, their signature sheer mesh is embroidered with a wide array of detailed, often multi-color motifs. Mostly this is done by machine, but sometimes hand embroidery is used to work in additional details. Finally comes the most painstaking part of all: hand-sewing hundreds of tiny beads on top, to give the lingerie fabulous texture and shimmer.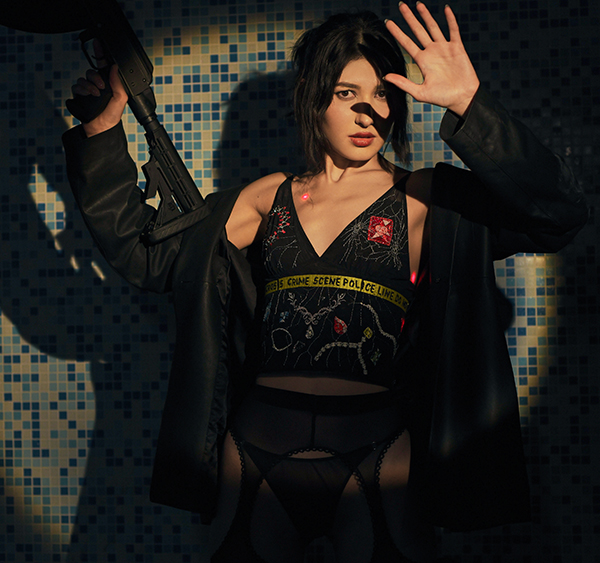 To own a Love & Swans lingerie set truly is to own a work of art. And like any artwork, it has a story to tell. Crime Scene for example, one of two sets released so far this year, features a longline bralette adorned with beautiful 'jewels' and yellow police tape, and embroidered to resemble smashed glass. The product description describes it as a "showcase of a jewelry store after a robbery", and the set ships with an illustrated gift box and printed comic that tell the thrilling tale from start to finish.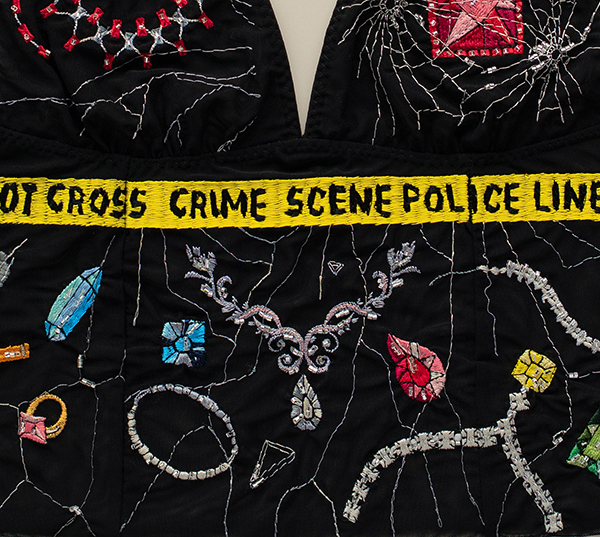 Love & Swans is definitely not in the business of fast fashion. Each piece is designed with the utmost attention to fit and detail, to create something you'll treasure. "We worked on Crime Scene for about 3 months," Maria told me, "developing the story, and of course making the model itself. We endlessly adapted the embroidery to the top – there is a lot of it, and it was not easy to maintain the elasticity of the mesh."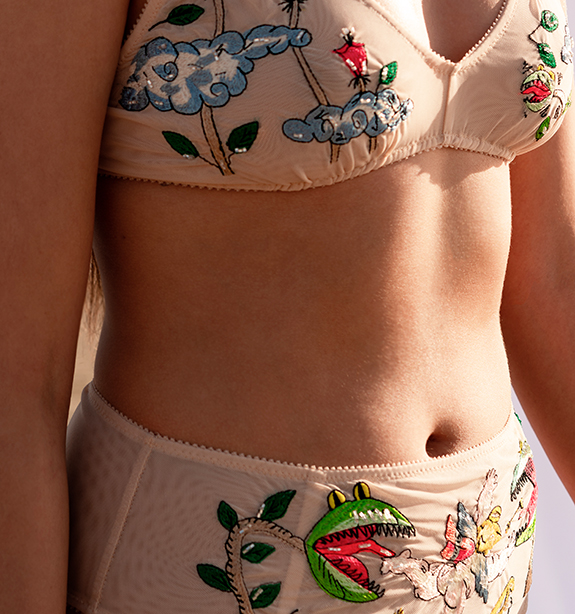 Often times though, the inspiration part at least strikes in an instant. The other set released this year is Cupid, which was sketched in 10 minutes as the founders look at their Venus flytraps one evening and pondered what might happen if Cupid flew too close to one. As with many Love & Swans designs, the answer or ending to the story lies in a 'secret' embroidery on the back of the garment!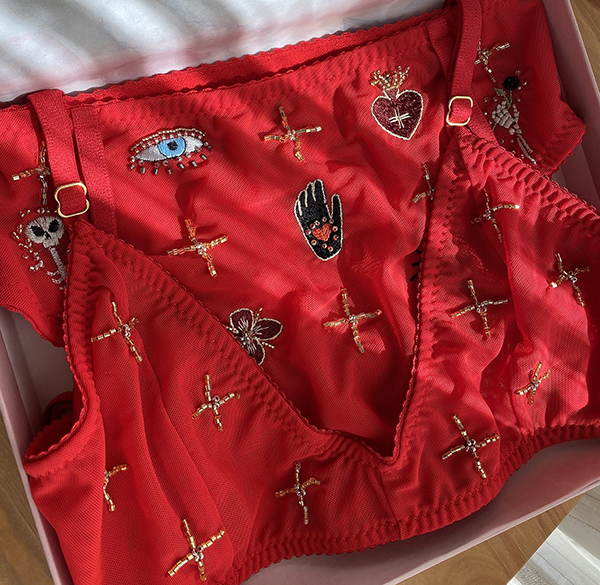 New designs are planned for the fall season, and some of the brand's earlier creations (such as the celestial Cygnus set, and the bold red Santa Muerte set) are still available to purchase. Also scheduled for release later this year is a line of gender-neutral boxers featuring the same Love & Swans embellished embroidery and designed to coordinate with existing collections.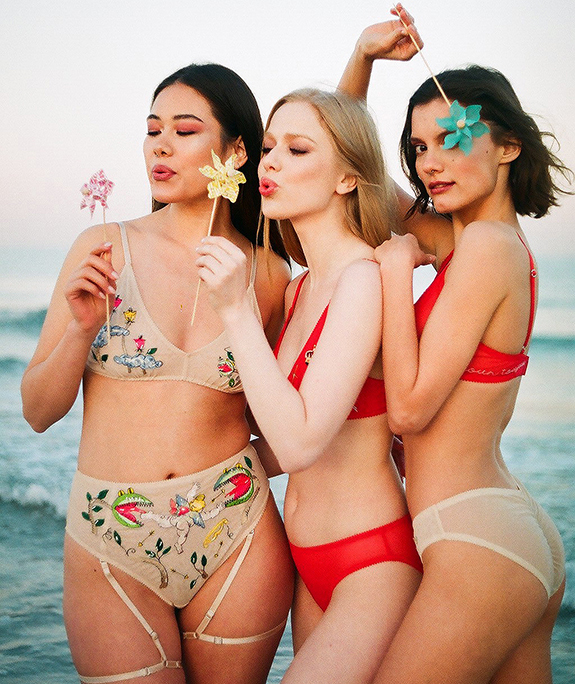 The brand has expanded its size range since its debut launch, and now covers XS-3XL with custom sizing available on some items. Prices range from 35€ (approx. $41) for some of the simple, unembroidered coordinates, through to 380€ (approx. $450) for a 2-piece Crime Scene set.
Contact information:
Website: https://eu.loveandswans.com/
Instagram: @love_and_swans
Email: order@loveandswans.com