Montelle Fleur'ts With Van Gogh for Spring 22
By ELLEN LEWIS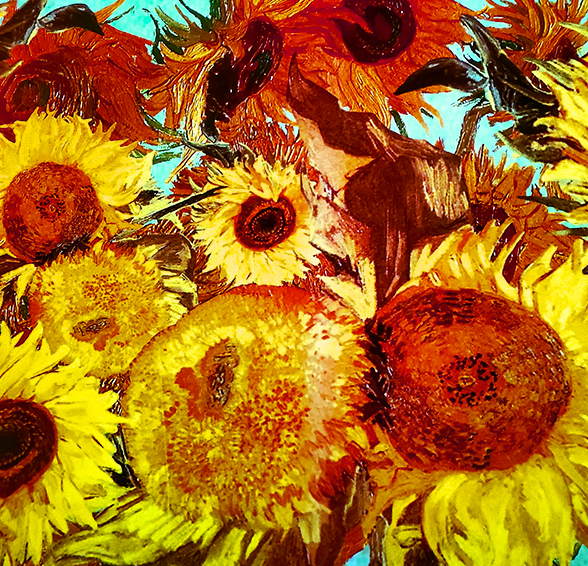 Passion and Color. That was the theme of my senior thesis on Vincent Van Gogh as an Art History major in college. Specifically, I was mesmerized by the irreverent brushstrokes, the deep shadows through which yellow exploded from the canvas.  Was it hope buried in his furied mind? Impoverished and rejected in his lifetime, today Van Gogh is revered for his work. For me, the love affair with his paintings and his story has reverberated throughout the years since I discovered his genius.
That is why I just had to see the Van Gogh Immersion exhibit in New York City, which I did in July. I bought tickets last winter before they even located a venue. It's been some time since I have been truly inspired. When I entered the show, I was mesmerized, not only by the extraordinary works appearing and dissolving around me, but also by the sheer brilliance of the production. Imagination and technical acumen are not reserved solely for paint on canvas.
I wonder if it's a coincidence that this show, which launched in Europe before it stalled in 2020 during bleak times, influenced the Spring 22 lingerie color palette. Or if in fact, the emphasis on yellow lingerie in the Montelle and Fleur't collections is a nod to a more dynamic future. I can only tie the two concepts together because, well, that's what I do.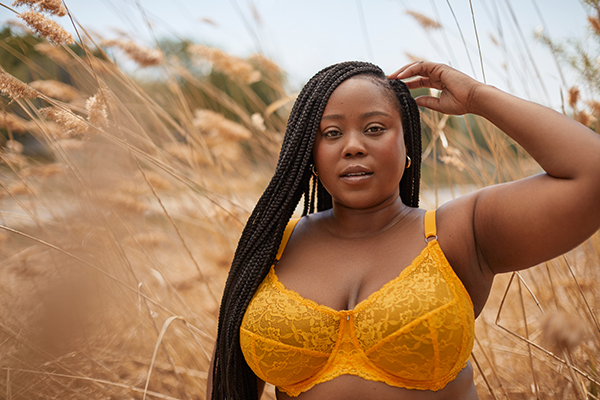 For SS22, Montelle Intimates infuses mango sorbet into 6 different key styles deemed essential to the brand's fans, 4 bras and 2 panties. Ranging in sizes from 30-42, A-I and XS-XL they cover a bevy of popular shapes that are Montelle bestsellers.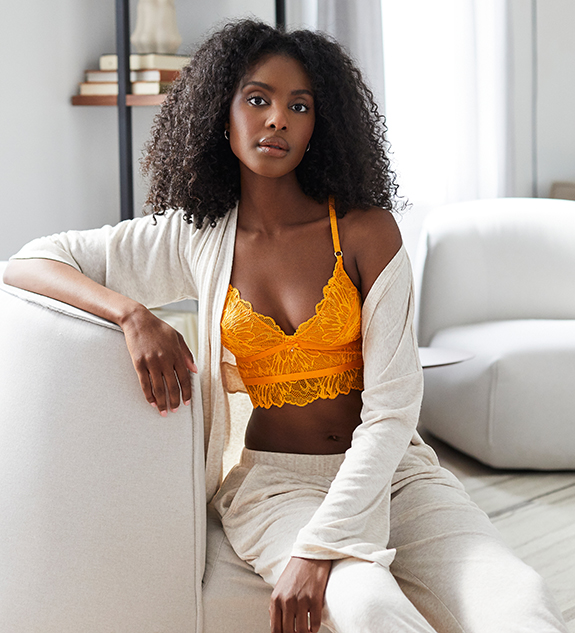 Under the Montelle brand egis, Fleur't intimates Spring/Summer 22 assortment continues the mango sorbet message. The insertion of this brilliant yellow-orange color into the Fleur't intimates collection, sized in a range from S-XXL, is a vibrant promise of a brighter future.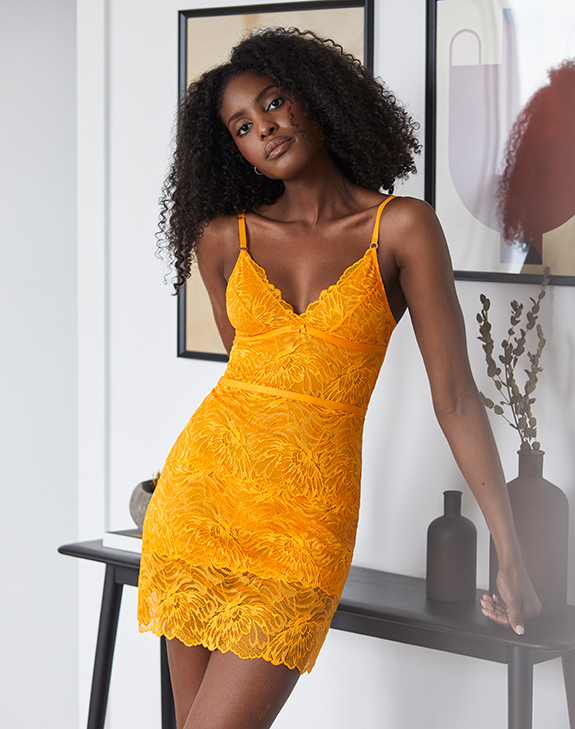 "How Lovely Yellow Is! It Stands For The Sun" Vincent Van Gogh