Sofía Luzón ~ Sustainably Luxurious Lingerie
By ESTELLE PULESTON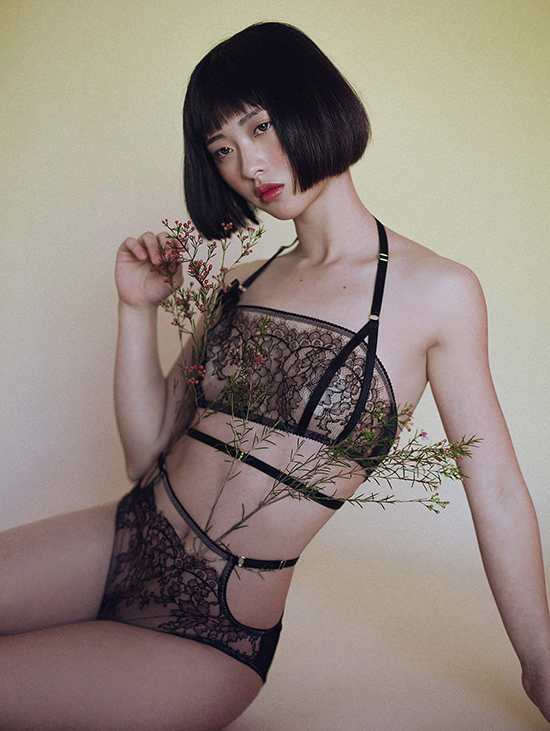 One of my very favorite bras in my lingerie drawer is a wraparound-style piece by Sofía Luzón. It manages to be simultaneously ultra-delicate looking and well-enough made that it's still in perfect condition after years of use. In other words, it's an excellent example of true luxury and craftsmanship.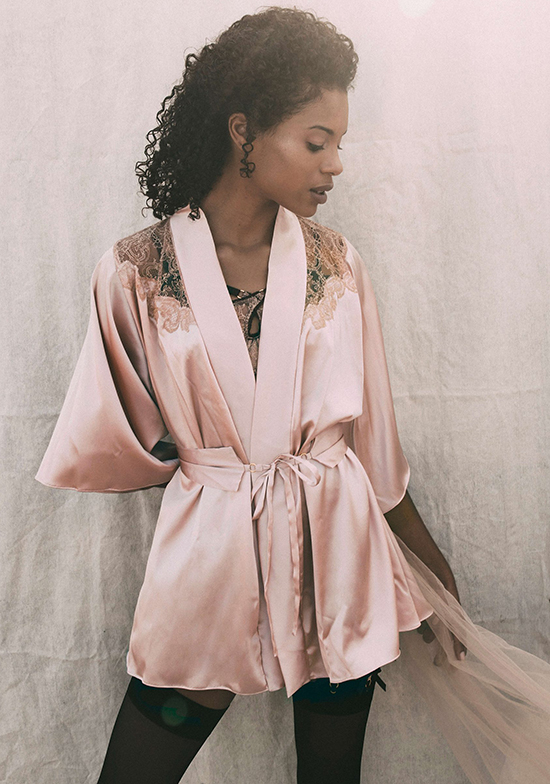 Sofía Luzón launched her eponymous brand in late 2017, and personally makes every piece that leaves her studio. She studied both Art History and patternmaking for lingerie and corsetry, and combines those passions into elegant designs that are inspired by art and literature, including ancient myths and legends. After settling on a story or 'mood' she wants to capture, she begins researching the fabrics and colors that will best do it justice. From there, it's all about being as creative as possible with the materials at hand.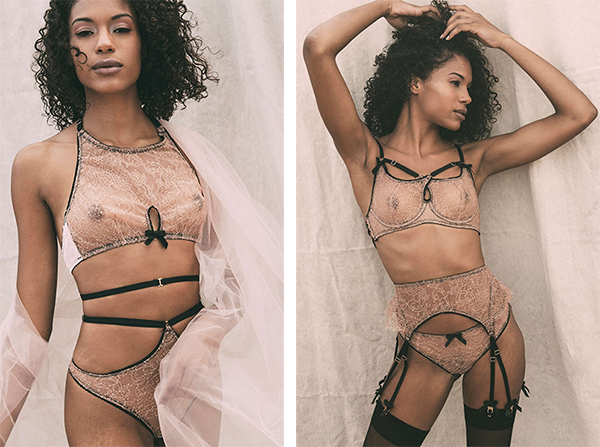 "The fabric – the lace, specifically – is what drives most of my design process from that point on," she explained, "because each lace is different and not all are suited to the same kind of designs: some are more delicate than others, have more stretch or come in smaller widths, so in a way it dictates which designs I can or can't do."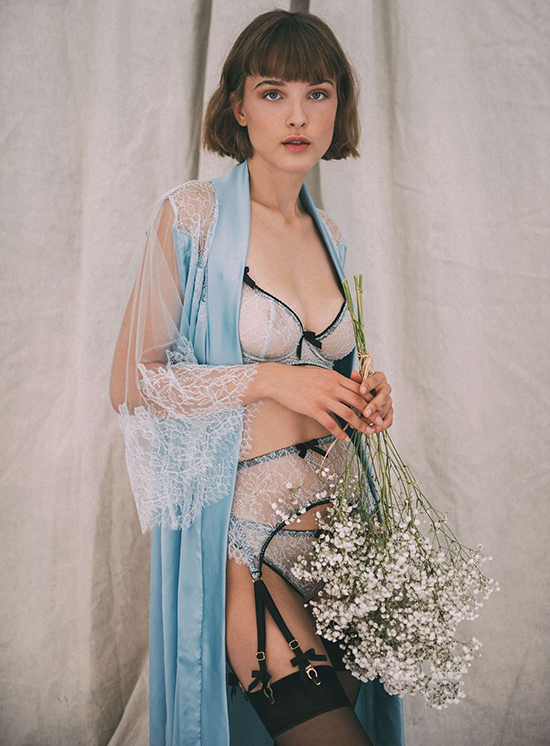 The laces are the first thing that you notice about a Sofía Luzón design, whether they're being used alone or carefully appliquéd over silk-satin. They're all high-end and beautiful, and most of them come with the Dentelle de Calais-Caudry® guarantee of excellence.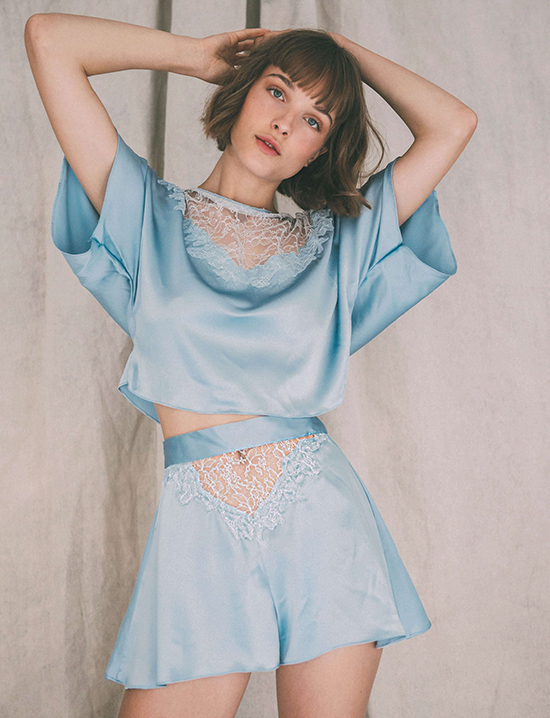 However, it's not only luxury that Sofía is concerned with but also creating a planet-friendly brand. That means selecting the most sustainable fabrics she can find without compromising on quality, and sourcing them locally from within Europe. She's also thoughtful about how she cuts those fabrics in order to minimize wastage, with unavoidable scraps being upcycled into decoration for eye masks. Orders ship in recyclable packaging and include a donation to One Tree Planted for every item pur chased.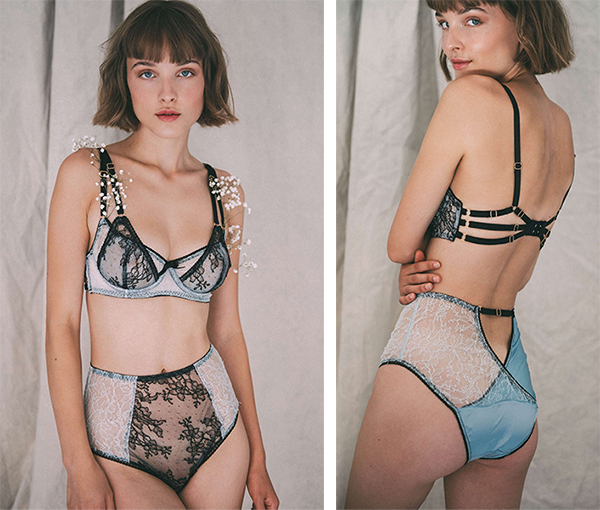 Sofía Luzón was founded in Barcelona, Spain, but has since relocated to Stockholm, Sweden which has turned out to be the perfect setting for a luxurious, slow-fashion lingerie label such as this one. As she told me: "They believe in sustainability and craftsmanship more than Spanish consumers, and that's reflected in the way they value quality clothing."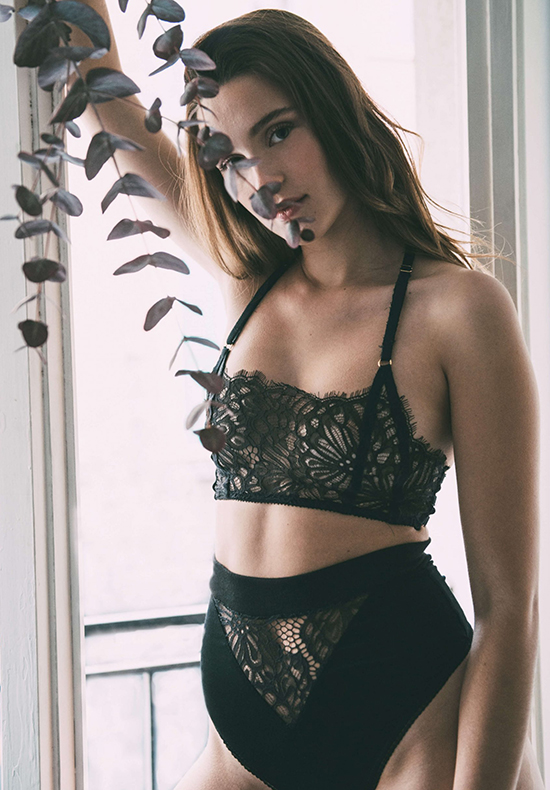 All Sofía Luzón items are made to order – one more way to keep waste to a minimum – and are created with the love and attention that their premium fabrics deserve. The most time-intensive piece in the current collection is the blood-red silk Mageia robe, on which the lace appliqué alone takes around four hours!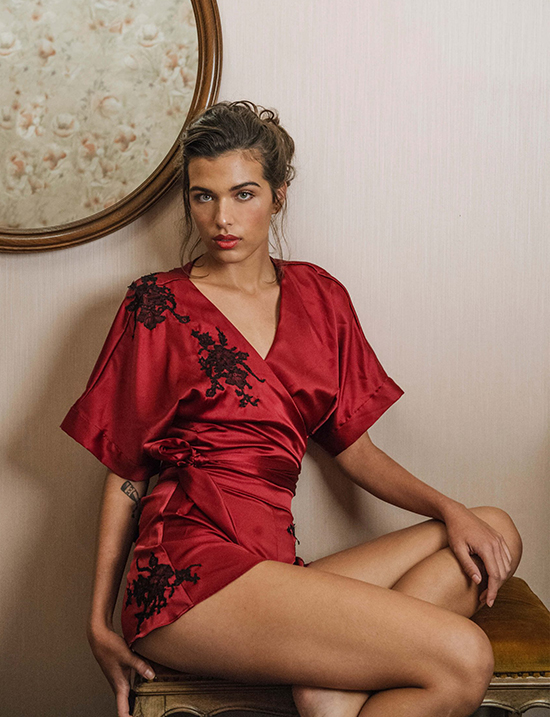 The Mageia robe is the most expensive piece on the website, retailing for approximately $450, with other items starting from roughly $22 for accessories and $54 for lingerie (plus taxes for EU customers). Like many of the newer handmade brands, Sofía Luzón offers highly-adjustable 'strappy' bra bands which mean each bra can fit multiple band and cup sizes. Her six bra sizes cover 28C to 36D (A-DDD/F cups overall) while everything else is available in seven sizes that go up to a 33" waist and 44" hips.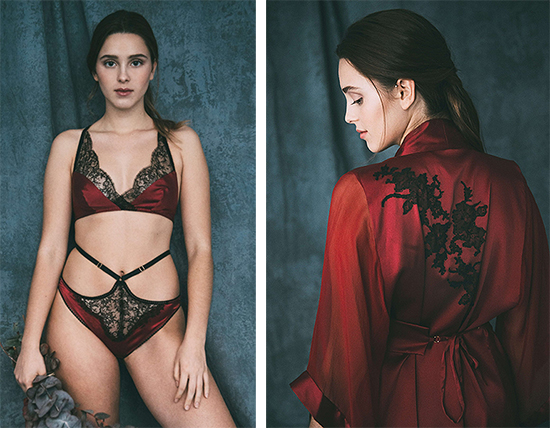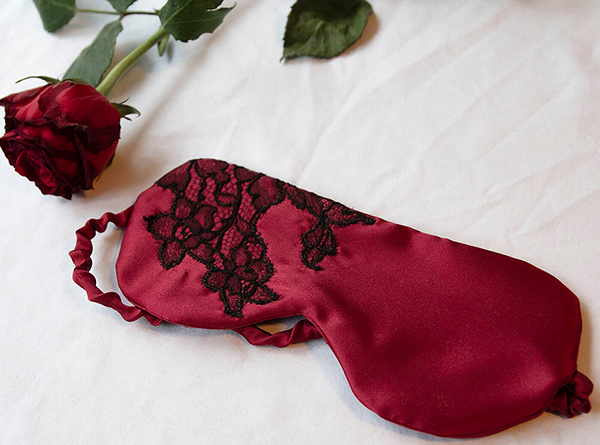 Contact information:
Website: https://www.sofia-luzon.com/
Instagram: @sofialuzonlingerie
Email: info@sofia-luzon.com