Strumpet & Pink~A Breathtaking Lingerie Retrospective
By ESTELLE PULESTON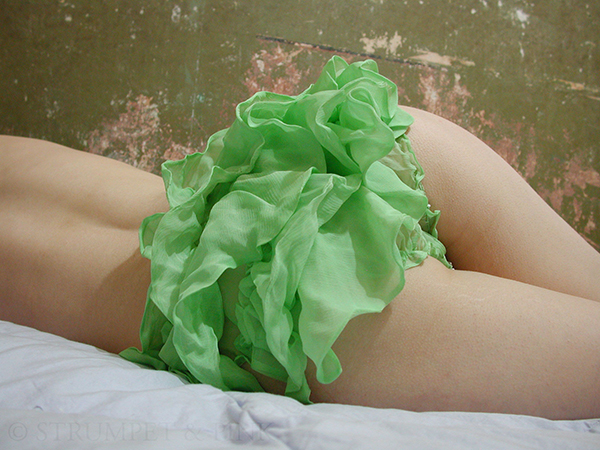 If ever a lingerie brand existed that transcended mere fashion to become undisputable art, it was Strumpet & Pink. Founded in 2002 as a collaboration between Lisa Z Morgan and Melanie Probert, the label mostly closed down when Melanie passed away in 2015 – although some designs are still available to order (more on that later).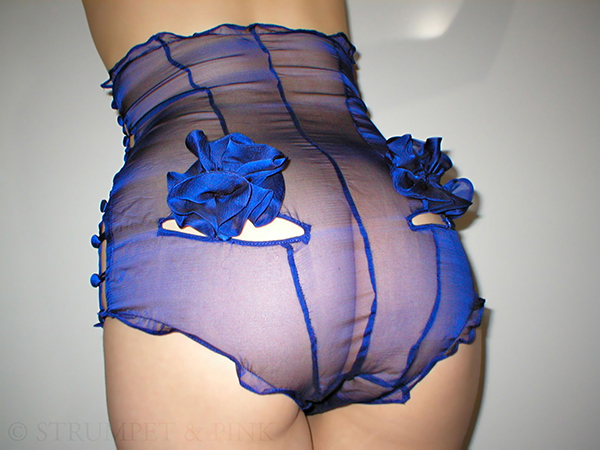 Focused on limited-edition and one-of-a-kind pieces of the most luxurious sort, Strumpet & Pink came up with numerous exquisite and avant-garde creations that, frankly, no brand since has been able to match. To give you an idea of the impact they had on the lingerie industry, the label was selected to appear in the V&A's Undressed: A Brief History of Underwear exhibition, as well as making various other museum and book appearances.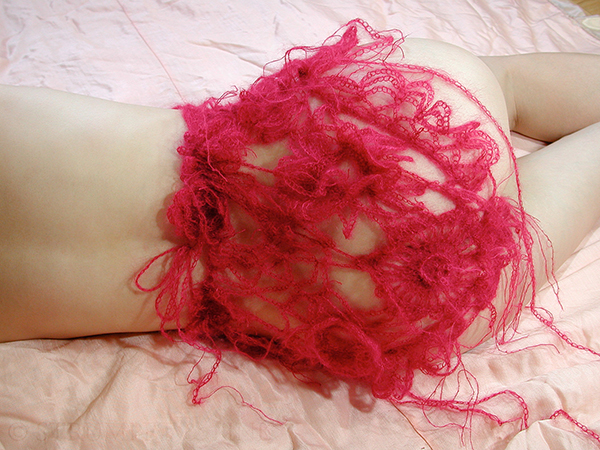 Designs range from a puffy cloud of crocheted mohair to oversized flowers on the derrière, to high-waisted briefs that unbutton to reveal an explosion of satin, tulle and chiffon petals hidden away inside. If you're wondering where one could source inspiration for such an eclectic collection of looks, the answer according to Lisa is simple: "everywhere/anywhere!"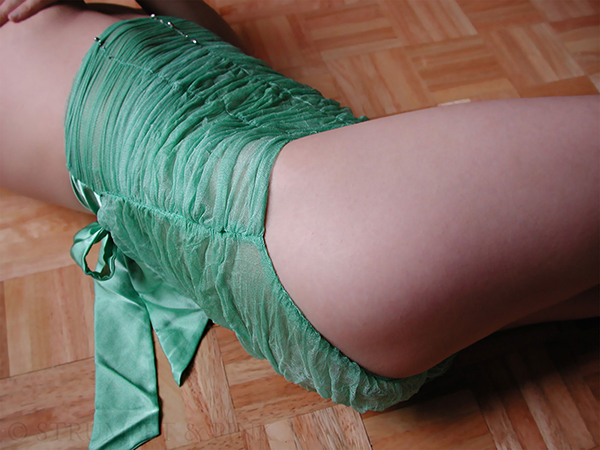 Fairy tales is just one such source. "We both had a preoccupation with fairy tales in their original form," she told me, "there are always sinister and dark undertones". Other times, inspiration might come from wild flowers, or literature, or perhaps Japanese pillow books. One recurring theme that runs throughout however is exploring desire from the wearer's perspective, rather than focusing purely on how the garments look. That's why you'll often finds things like sumptuous silk linings, for the wearer's own comfort and pleasure.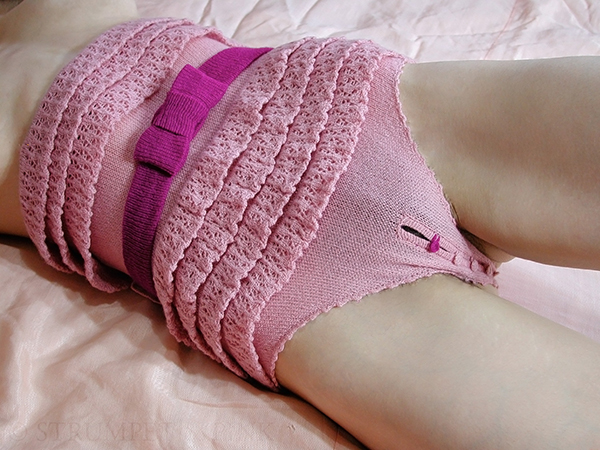 Lisa added that "more often than not, humour was/is rarely perceived as being a vital part of desire", and there is definitely a sense of humor to Strumpet & Pink designs. Just take the petal-edged tap pants that feature a starburst of sparkling beads at the back for example, a design whose tongue-in-cheek title is Where the Sun Does Shine!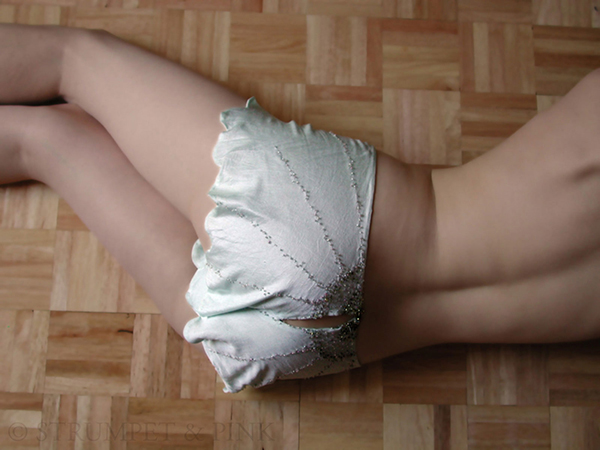 The Strumpet & Pink aesthetic ranges from the impossibly beautiful to designs that are so fanciful, they verge on the absurd – like a pair of utterly-impractical 'gardening knickers' that have nonetheless had practicality taken very much into account, via the use of waterproof waxed cotton fabric (lined, of course, with soft silk satin) and handy seed-storing pockets. "No design had what we called 'superfluous' decoration," Lisa explained, "Everything was designed with a 'function' in mind, even if that function was only evident to us in the story we were building."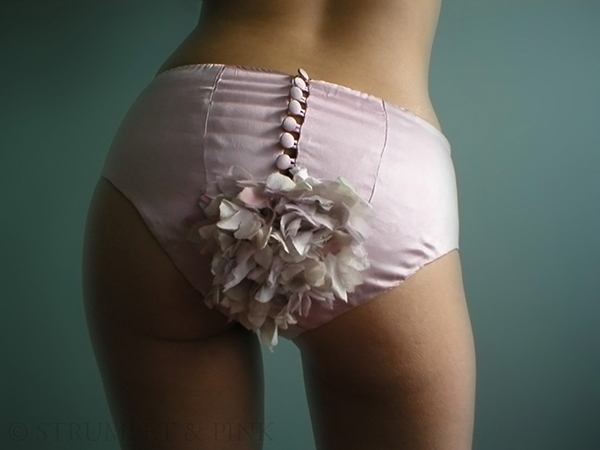 From dying the fabric to applying the final finishing touch, each Strumpet & Pink design required a minimum of 4-5 hours, with some, such as the Ming's Vase pair, taking 48+ hours. Unsurprisingly then, prices began at around $250 and went as high as approximately $2,500.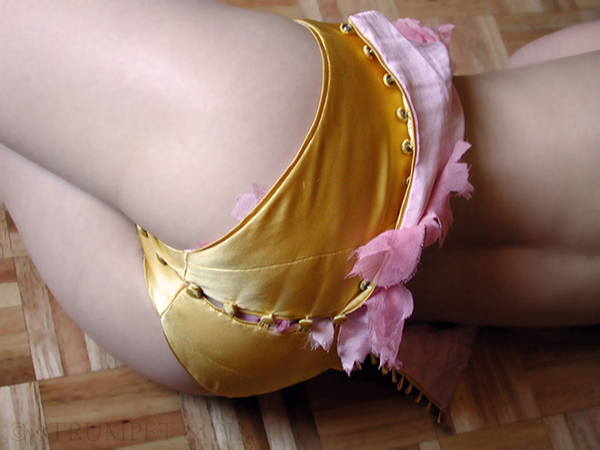 While many Strumpet & Pink designs are no longer available, due to requiring Melanie's input (she was the chief seamstress, while Lisa took the helm on finer detailing), Lisa still takes on the occasional creative collaboration such as 2019's Willow's Web brief that reimagined the earlier Willow in Bolt Threads' imitation spider silk. She's also happy to be contacted for bespoke design requests for private customers. So if you want to invest in a piece of true lingerie history, you're still on time!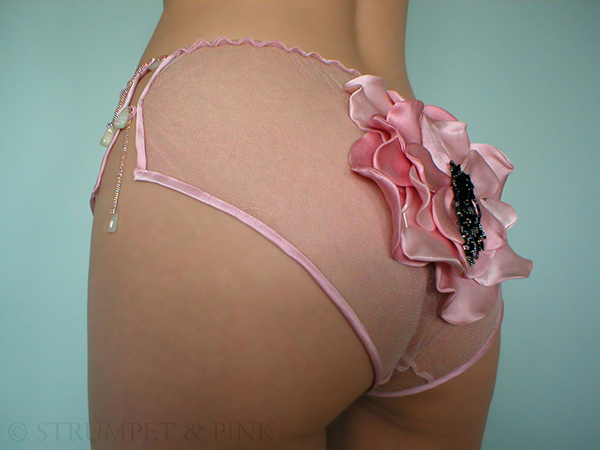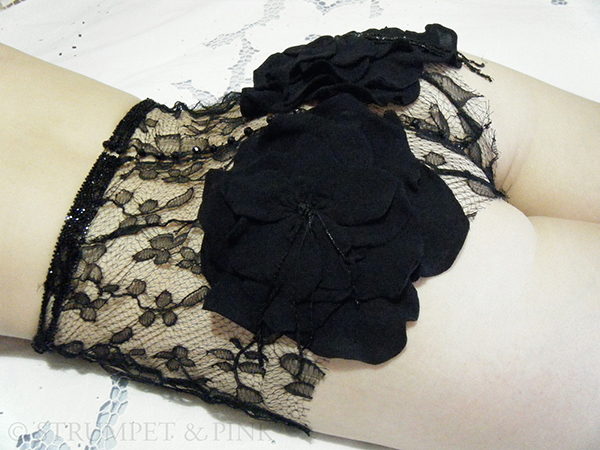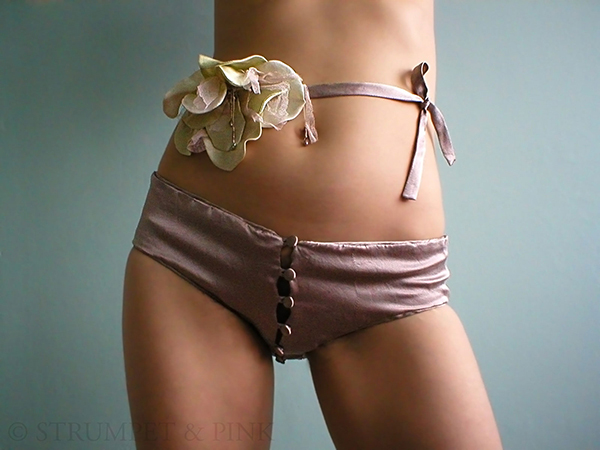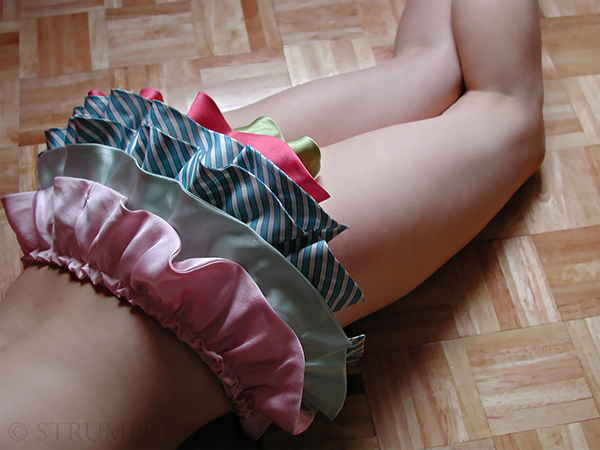 Contact information:
Website: https://www.strumpetandpink.com/
Email: pink@strumpetandpink.com