Creativity = Talent + Perseverance ~ Katrina Eugenia
By ELLEN LEWIS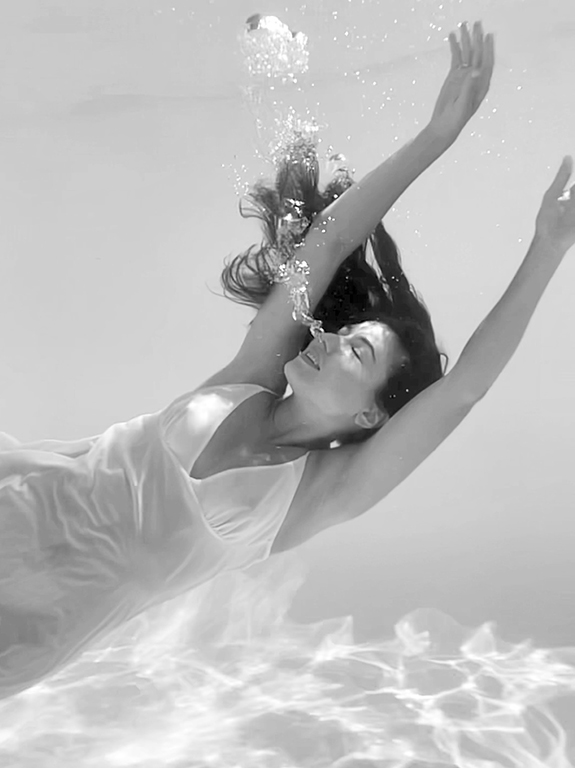 This blog is not about a Lingerie brand, but it is about a young woman whom I met at the Christine Lingerie booth several years ago at Curve, Katrina Eugenia. Katrina is a true Creative, a photographer, painter, and entrepreneur.
I recently saw Katrina's underwater video, shot for Christine Silk, in which she not only starred but also directed and filmed.  It wasn't about the product, although it certainly sends a lingerie message. Although the film was shot for Christine, I believe it captures the theoretical side of Lingerie: the ethereal, sensual, and feminine. It is inspirational attaining spectacular poetic results. I reached out to her to learn more.
"To me, this film is a product of triumph. It was treacherous to make. From bloodshot eyes, to reshoots, to pruned fingers, to testing my lungs, I faced many challenges in putting this short piece together. Challenges that I had to overcome while often feeling discouraged and insecure, submerged in very cold water for long periods of time, at the crack of dawn, morning after morning. So, secretly, this film is the result of not giving up – a message that I don't think will ever become redundant to the human spirit."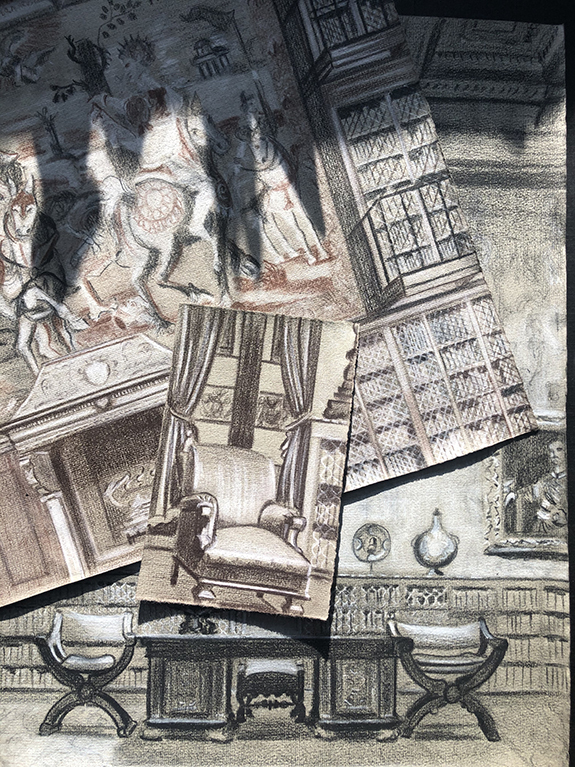 In our conversation, I learned about The Morgan Studies, her art show currently displayed at the Morgan Library and Museum in NYC. This project also presented challenges, first and foremost its interruption by the pandemic. Once again, personal drive helped her to persevere. These drawings are an intensive labor of love.
"These pieces, I had decided, would be done entirely from life. I would not work from a photograph, and I would not use a ruler at any point. These pieces would become a journey of trial and error, drawing, and failing and then redrawing each and every line and each and every book until I knew with my whole heart that I had tried as hard as I possibly could. So that I could be proud of even their imperfections because they were my imperfections. They were proof that I did it, and no one else."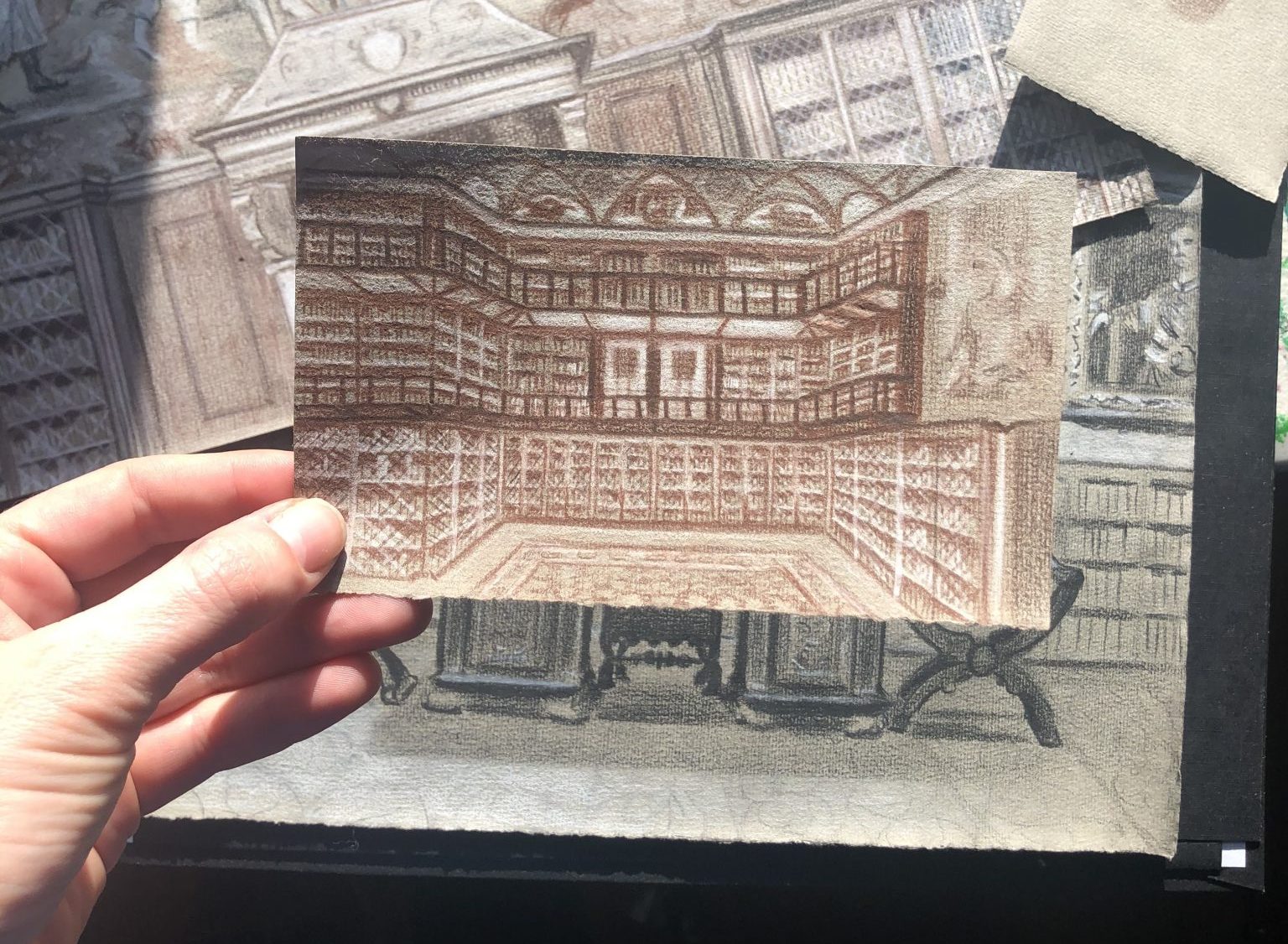 These sketches are an historical documentation rendered with intricate details by a true draftsman. Much like an architectural plan, they are studied, structured and specific. with an extraordinary attention to detail. And thus, from the hand of the same artist, I see a metaphor for the empirical side of Lingerie design, research, engineering, and construction.
It doesn't end here. Kristina also paints and she owns an online apparel company, Fairmont Laundry, all this while she retains her position as Virtual Creative Director for Christine Lingerie. She's a role model for future generations of women.
"You Can't Use Up Creativity.
The More You Use, The More You Have" Maya Angelou