Stopping Asian Hate One Step At A Time
By BECKY YEE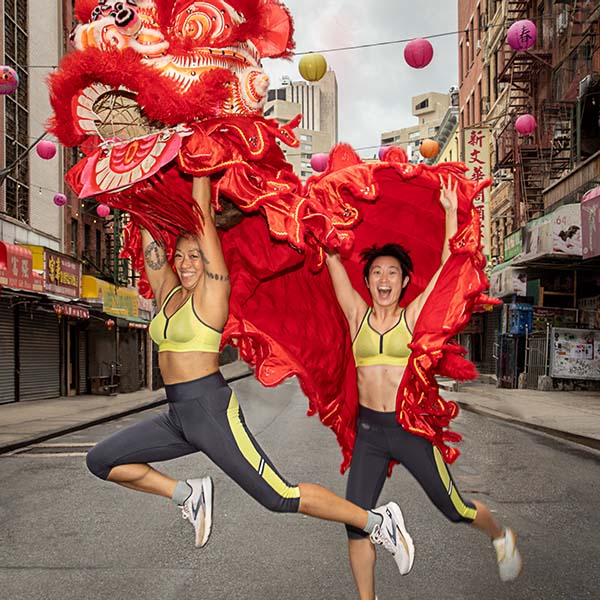 Anti-Chinese Rhetoric from political leaders and mass media outlets have directly and indirectly fueled racism and xenophobia. Physical attacks on Asians and people of Asian descent have spread with the Covid-19 pandemic. Bra companies such as Anita Since 1886 USA are doing something about this one step at a time!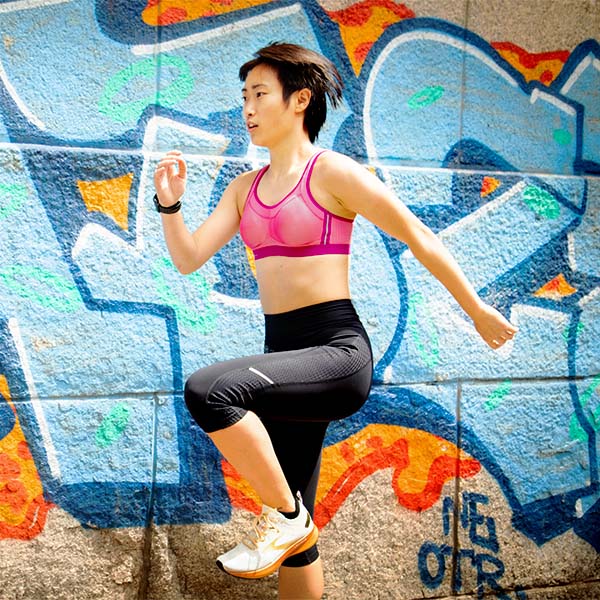 Not only does Anita Active sports bra and sports tights line give the best maximum support to our bodies, they are also giving their support to the hard hit Chinese American Community. Anita made  a statement by supporting two Chinese American Runners for the Boston Marathon on October 11, 2021.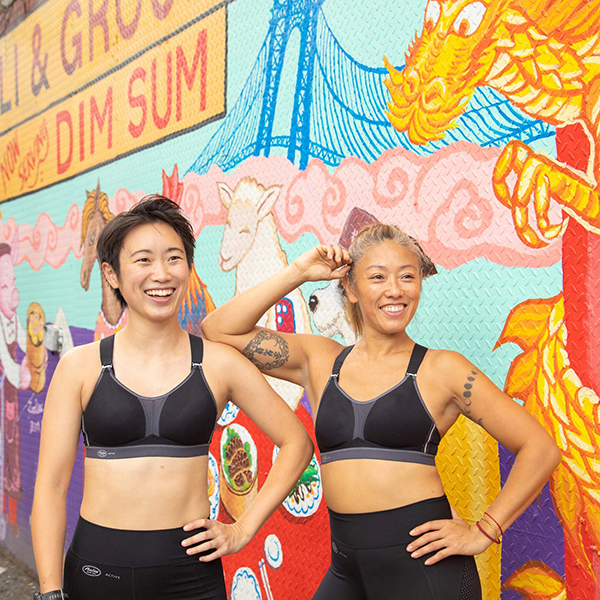 The two runners  represented the Boston Chinatown Neighborhood Center and raised money and awareness to help stop asian hate. These two runners are not buying into the fear and hate but trying to create community and be proud of their Chinese heritage.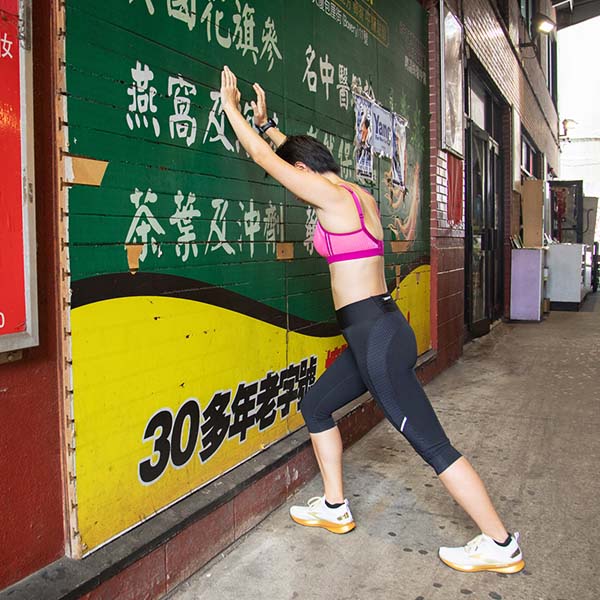 One way to help fight racism is by being the best version of ourselves. These two runners with the help and support of Anita Active Sports Bras and Sports Tights are pushing their physical and mental limits. They are getting out in public and representing the Chinese American Community on a world stage like the Boston Marathon.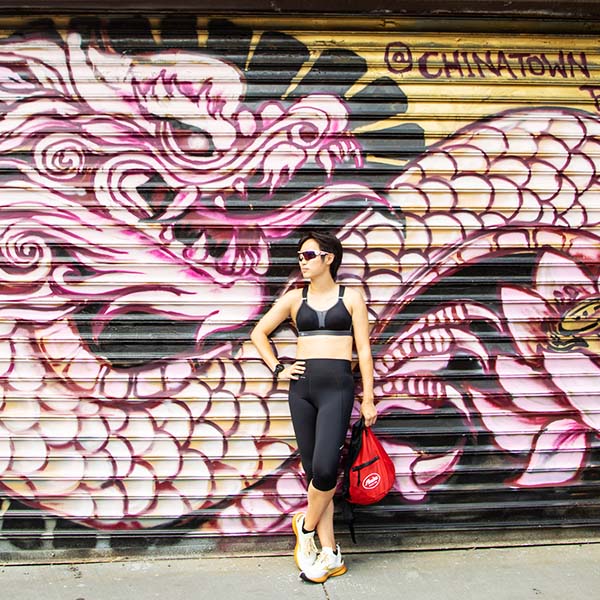 The best selling Anita Active Delta Pad Sports Bras gives a comfortable yet sexy plunge silhouette and the ultra thin mesh gives full coverage with maximum breathability. The ingenious design even has a vent at the bottom to alleviate boob sweat. The sports tights come in an array of options. Some sports tights have a bold fashionable mesh line that frames the derriere and continues down the side of the legs giving a sleek, feminine and powerful look with every step.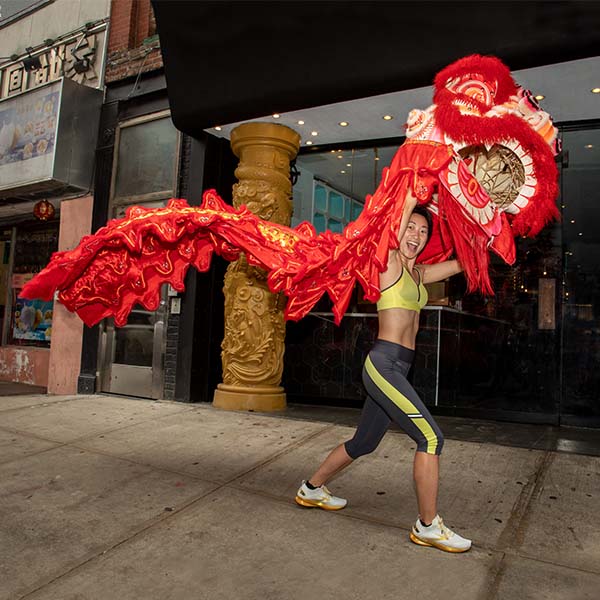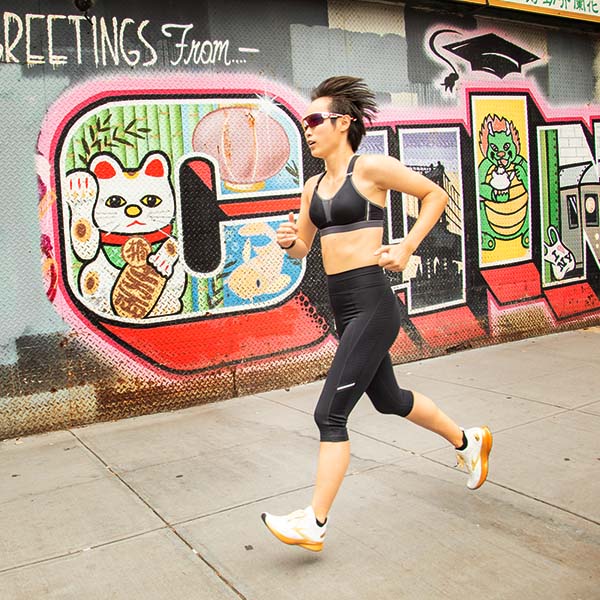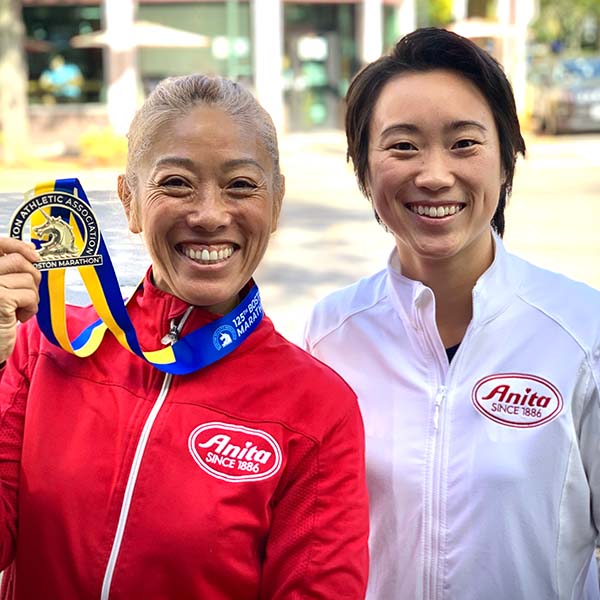 Sneakers by Brooks Running
Photo by Color Wheel Studios
Models:
Becky Yee, Monica Chow