Maguy de Chadirac ~ Couture-Inspired Silk & Marabou Loungewear
By ESTELLE PULESTON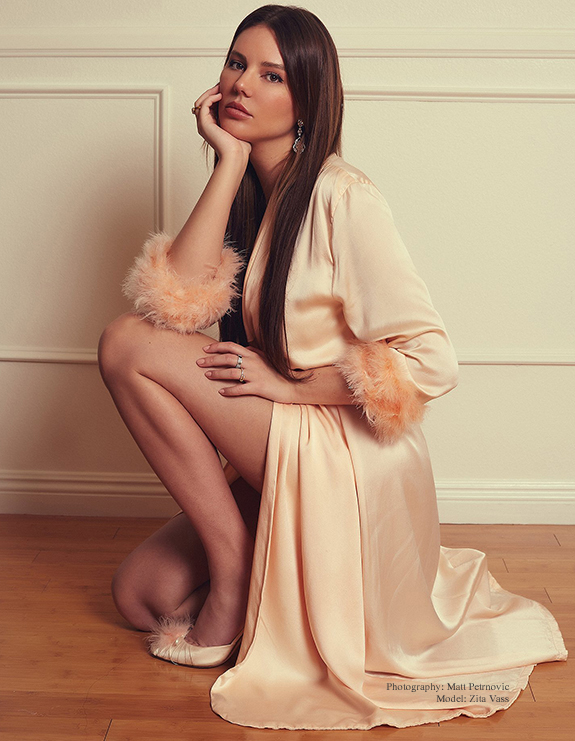 Maguy de Chadirac's eponymous loungerie brand – in my opinion, one of the most exciting independent luxury labels to debut in this industry in the past few years – was launched almost by accident. A French designer based in the UK, in 2017 Maguy was working in haute couture between Paris and London when a lingerie boutique noticed her work, and asked her to create a small run of loungewear items for them.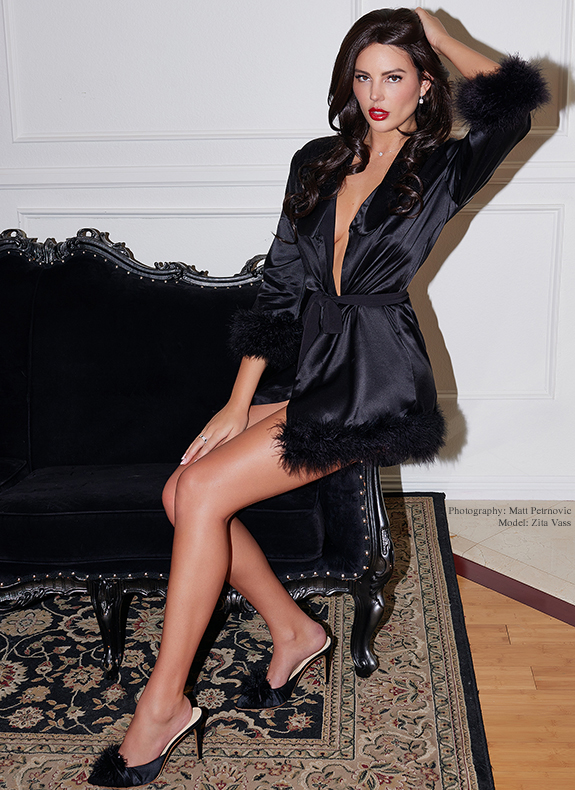 Those initial garments took very little time to sell out, and that one wholesale client proved to be just the beginning.
"As the demand grew, I created a small team of amazing people to help me deliver the pieces, and more orders from other boutiques came along," Maguy remembers, "Before I even realised, I was shipping orders to Hollywood and New York."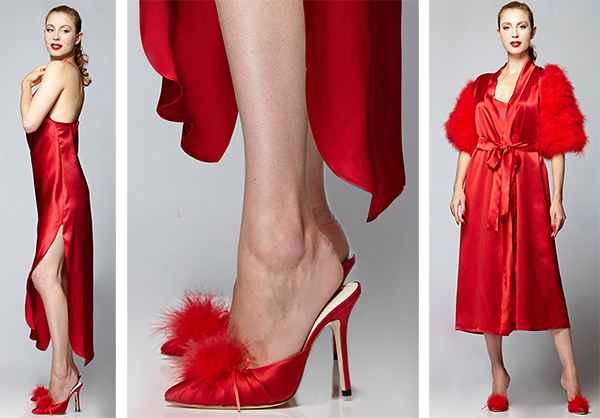 There are two things that define the Maguy de Chadirac look: glossy silk satin, and fluffy marabou trimming. Silk satin is a fabric that has always fascinated this designer, with its lustrous texture and the way it drapes so perfectly over the skin. Some Maguy de Chadirac pieces are kept very minimal, using only block-colored silk and the narrowest of straps, to let this premium fabric speak for itself.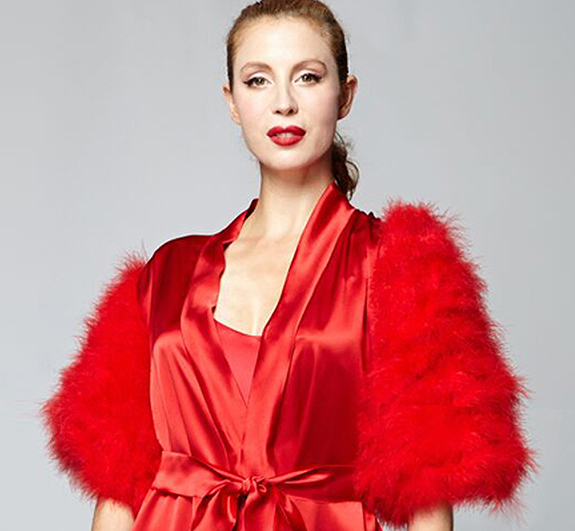 However, for me, nothing epitomizes the brand's glamourous Hollywood aesthetic more so than their Le Rouge kimono. Available in longer or shorter lengths, this lipstick red piece has the most incredible, oversized marabou sleeves, which are fully lined with silk satin for dreamy comfort. Sumptuously-large puffs of marabou are found on a number of Maguy de Chadirac pieces, and are a signature feature that sets this brand apart from others that also use silk and feathers.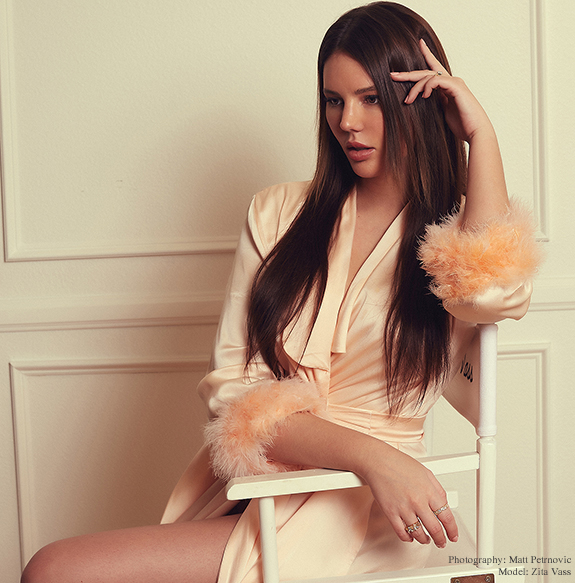 As Maguy explains, "The puffy voluminous sleeves are an important, distinguishing characteristic detail of confidence in my loungewear because I want women to feel that they are owning their femininity." There's definitely no shrinking away into a corner when you're wearing these exuberantly-enormous sleeves – your outfit is guaranteed to draw attention!
Speaking of dressing to be seen, while Maguy de Chadirac is first and foremost a loungewear brand, you'd be doing these designs a disservice if you didn't show them off to the world from time to time. Maguy herself can often be found dressed in a black puff-sleeved pajama set and her marabou mules, whether she's having a business meeting or in the studio, and regularly recommends her one-shouldered robes and slip dresses to clients as comfortable long-distance flight options.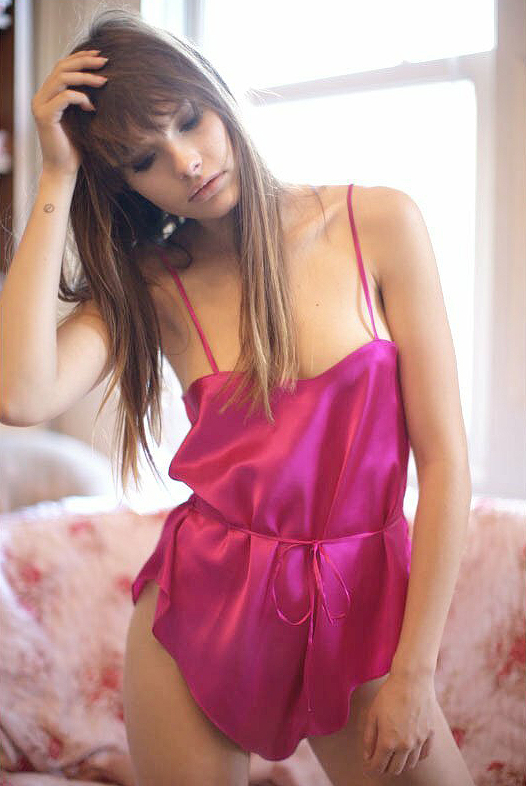 Looking for a subtler way to do lingerie as outerwear? The simple silk teddy, available in a range of vibrant or neutral colors, can also level up any outfit by replacing a basic camisole. "My tip is tuck it in your trousers or a skirt," she says, "It can even be styled with a tailored suit for the office."
Drawing on Maguy's couture experience, all garments use luxury stitching techniques for a perfect finish inside and out. While prices go as high as $1,300+, the majority of items run between approximately $250 and $660, with sizing from a US 2 to 12.
Contact information:
Website: https://maguydechadirac.co.uk/
Instagram: @maguydechadirac
Email: sales@maguydechadirac.co.uk
Several of the images were photographed by Matt Petrnovic with Model Zita Vass