Ease – Opaak's Fashionably-Functional FW21 Collection
By Estelle Puleston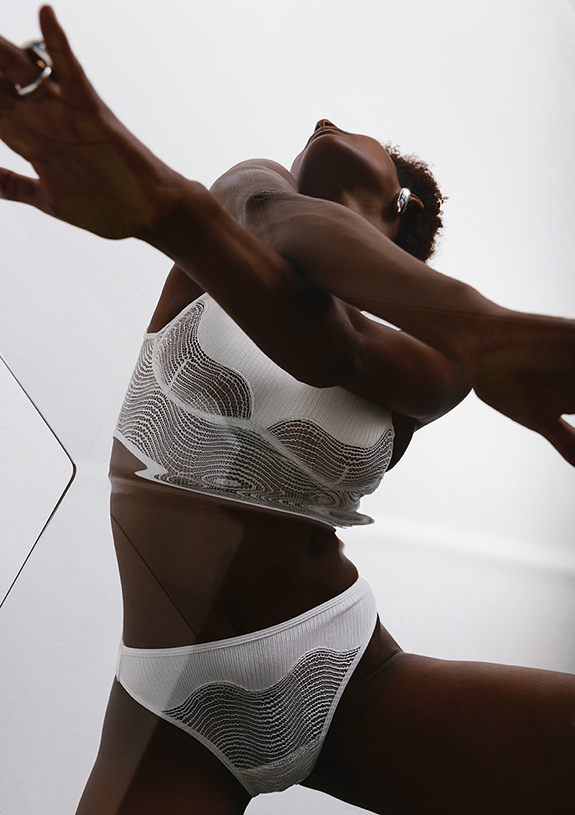 Lingerie brands worldwide have felt the impact of operating during a pandemic that has influenced everything from supply chains to fashion trends. For the first time since its launch in 2017, Opaak – which is designed in Germany but produced at a specialist luxury lingerie manufacturer in Romania – was forced like many others to develop a collection 100% remotely, without the usual in-person collaboration or factory visits.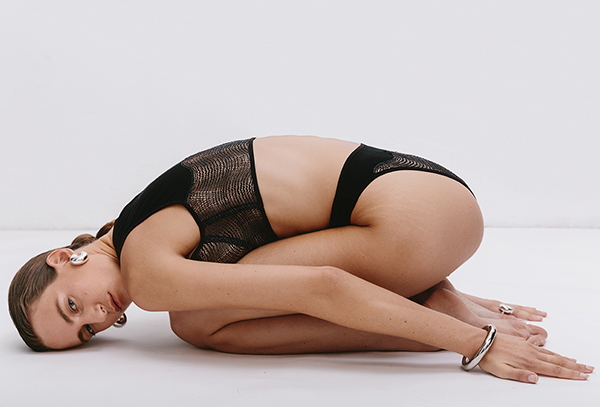 It was also lockdown life that inspired founder Agathe D. Muffert to create a softer, more comfort-focused collection than in previous seasons. With so much turmoil and uncertainty in the world around us, many of us are craving something simple and reassuring. She described the feeling as "A longing for natural touch, a soft comforting hug and the idea to approach life with ease".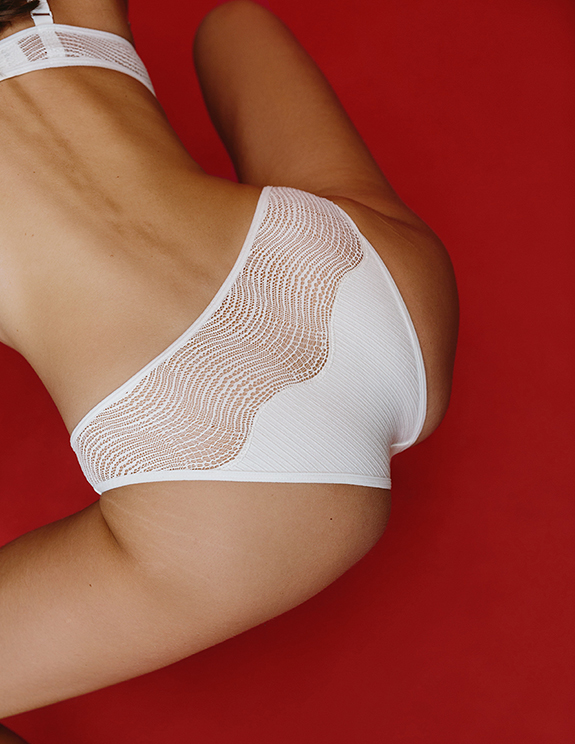 'Comfy' doesn't have to equal 'basic' however, and this new Fall-Winter 2021 collection still has that signature Opaak sensuality. As Agathe explained, "Functionality is evolving but the key is to make it beautiful".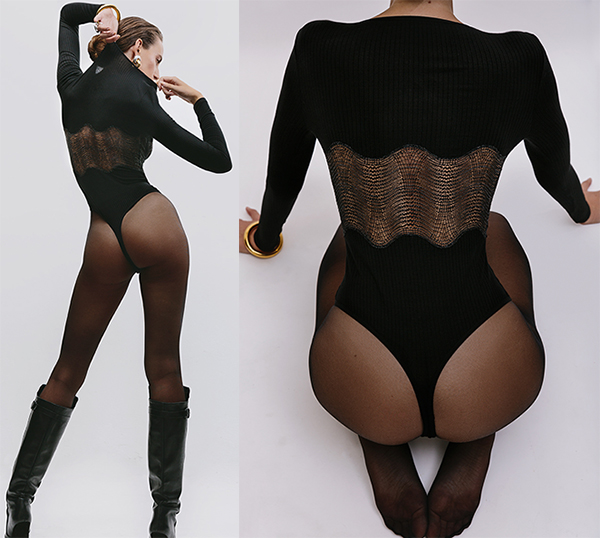 The collection is titled Ease, and in the words of the brand, it's "about letting go, connecting to what matters and feels good". The pieces mix luxuriously soft micro modal with graphic lace, with the two fabrics joined by eye-catching wavy lines that echo the lace's pattern.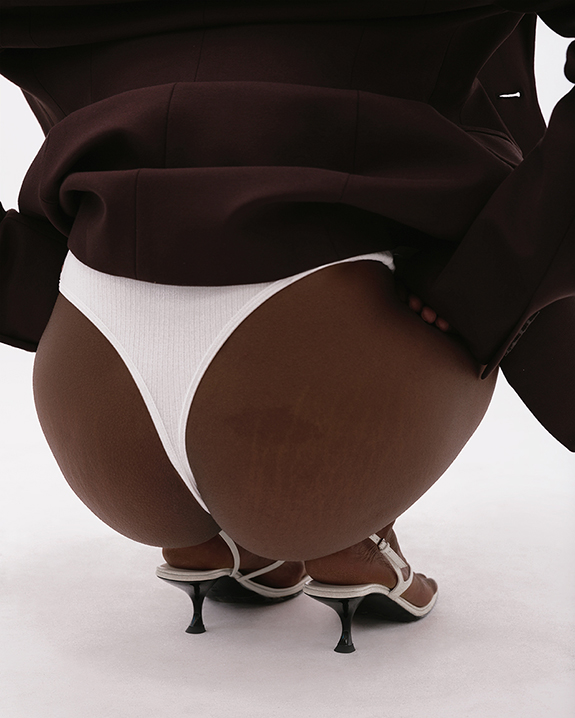 In keeping with Opaak's sustainable ethos, the lace is salvaged deadstock while the micro modal is made in Italy at a single location that turns raw material into finished fabric via environmentally-conscious, energy- and resource-minimizing processes. Other fabrics used by the brand include regenerated or recycled textiles and GOTS-certified cotton, and everything in sourced from within Europe.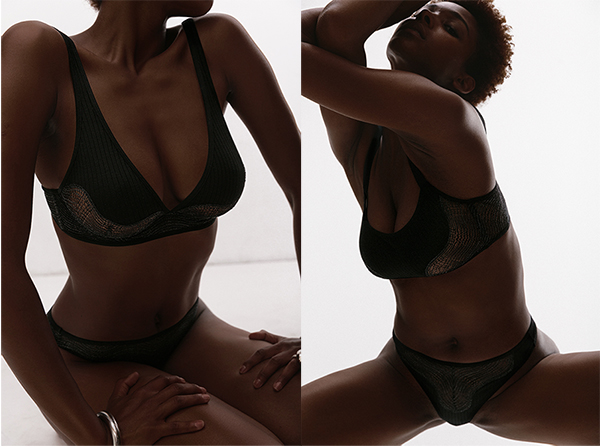 Agathe's focus on sustainability has also influenced the minimalist color palette – all seven Ease pieces are available in black or white – since the idea is to create timeless, seasonless pieces that you'll get lots of wear from. It also makes them easy to coordinate with your outerwear wardrobe, which is important given that Opaak is a lingerie brand designed specifically to be seen!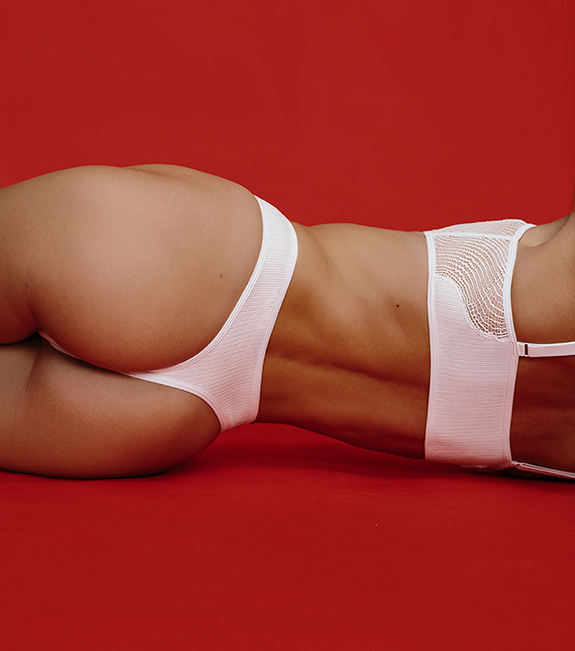 Ease includes three bra styles, three bottoms styles, and an underwired thong bodysuit. I particularly love the idea of the high-necked bra styled as a top – it takes the typical 'opaque cups with sheer fabric above' format many brands have done in recent years and flips it on its head, showing a sultry flash of underboob but in a semi-covered rather than cut-out way which gives it great outerwear potential.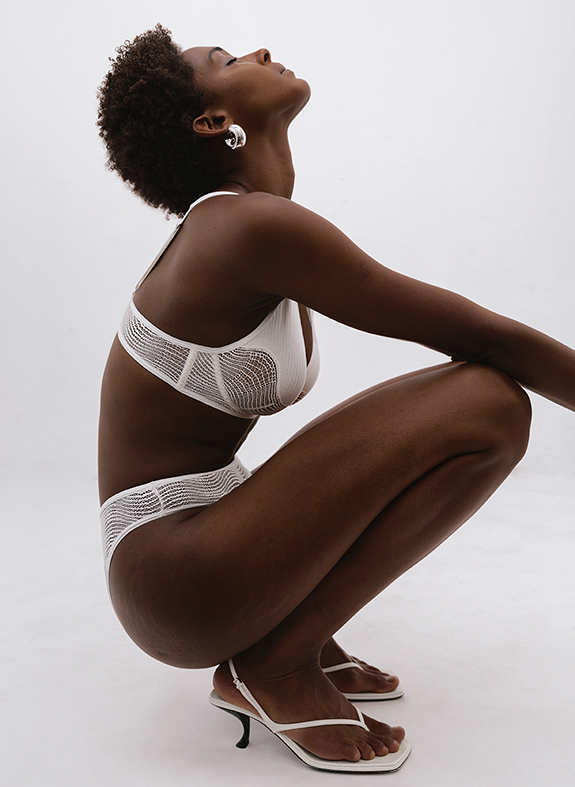 The Opaak size range covers 30-38 A-DDD/F and US clothing sizes 4 to 14. Only one garment from Ease however, the Marlene Triangle Bra, comes in band and cup sizes (up to a DD/E cup) with the other pieces such as the underwired Lea Cropped Top and Zena Sleeved Body offering a very adaptable stretch fit. Prices in this collection run from approximately $75 to $225.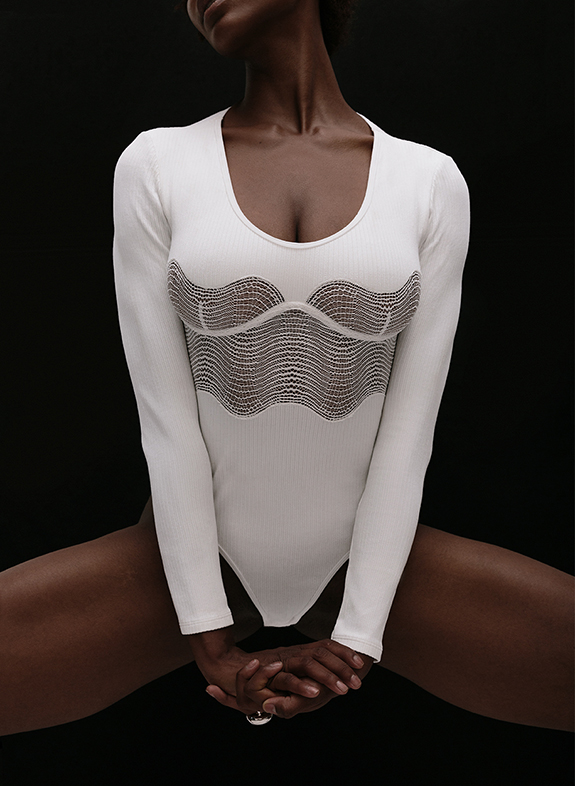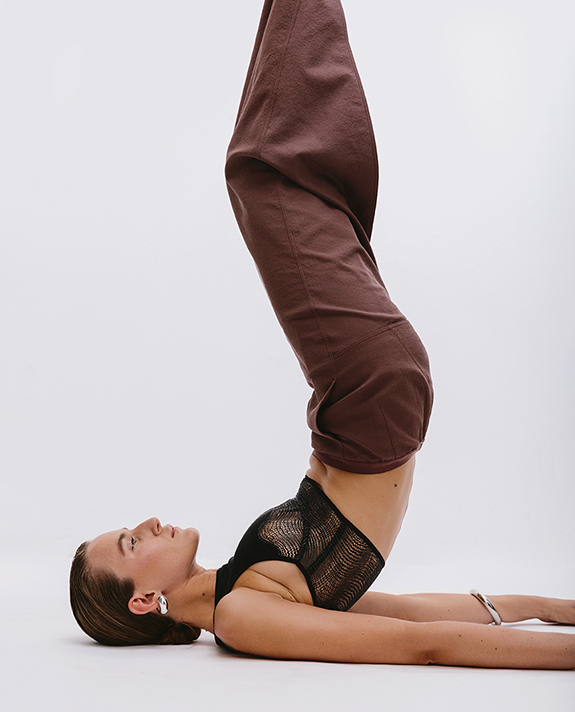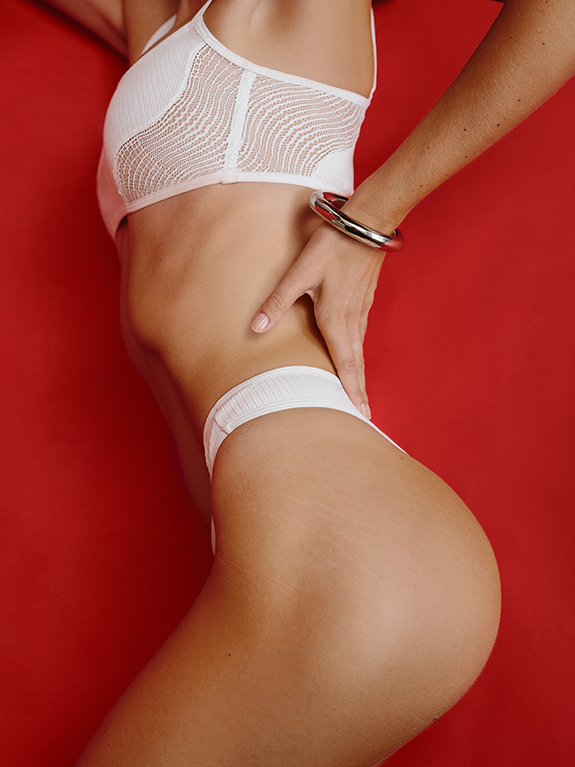 Contact information:
Website: https://www.opaak.de/
Instagram: @wearopaak
Email: press@opaak.de
See more Designer Insights in our Gallery