Holiday Pleasures ~ Gift Yourself
By BECKY YEE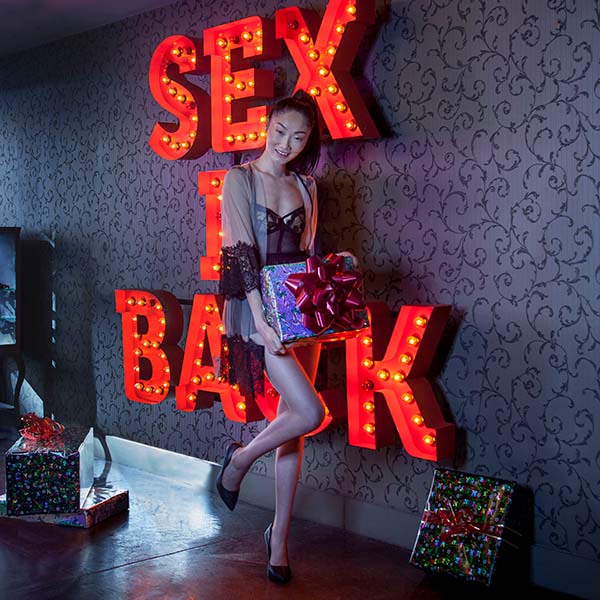 It's December and the holidays are in full swing. It's that perennial time of reflection as the year winds to a close.  Sure, covid has made life challenging and money may be tight for many people. You don't have to give large gifts. It's about being thoughtful.  It's about giving thanks, giving love, and giving yourself self-love. A great way to do that is gifting yourself lingerie. E. Fuerman, housewife, says:
 Lingerie is really a gift to me. I don't buy or wear lingerie for anyone but myself. I grew up in a very conservative environment in an orthodox Jewish community. We weren't really encouraged to be bold or sexy but that is exactly what wearing lingerie around the house makes me feel like.
Personally, my favorite thing is sexy lingerie, particularly, stockings and garters.  There is something about the bit of skin that shows when I wear them: sexy and amazing.  I covet everything about lingerie. I love shopping for it, photographing it and  wearing it in photos that I take of myself when I am the only one to see the images.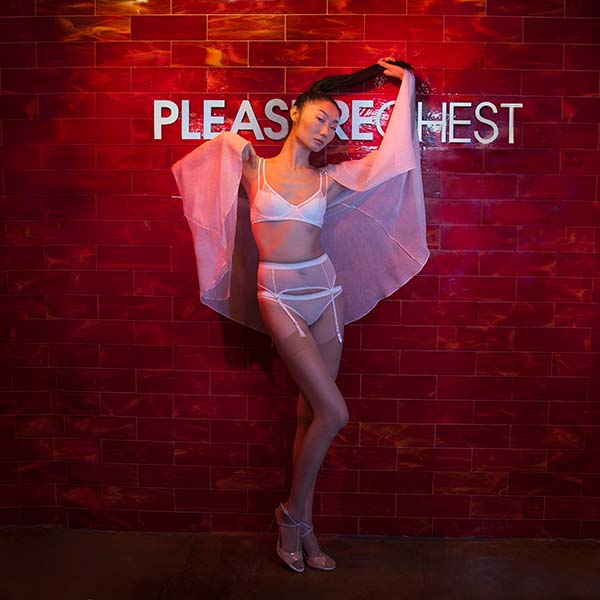 As a commercial and fashion photographer I too give myself the gift of lingerie and consider it an act of self-love.  It's a way of honoring my feminine side even when I have to wear baggy jeans and t-shirts for photoshoots.  I carry lots of gear especially when I am shooting on location and get all sweaty.  I normally dress very tomboyish so to counter that, the first thing I do when I wake up in the morning is put on the sexiest pair of underwear and pair it with a colorful bra.  Wearing lingerie under my work clothes is my way of honoring myself.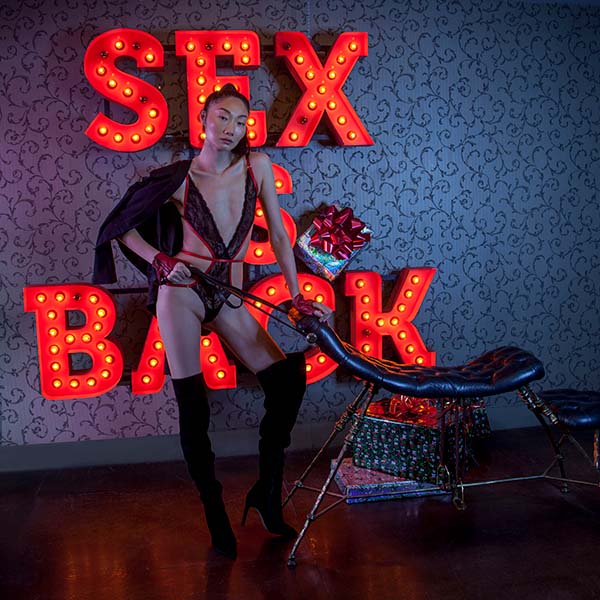 J. Daniels, model and designer,  also loves to wear lingerie:
I don't like frilly lace or girly style lingerie, I prefer strappy S & M inspired lingerie for myself. It makes me feel like a badass at any time and when I am feeling a little blue, I just put on the hottest S & M looks with boots and walk around my house. It makes me feel empowered and strong.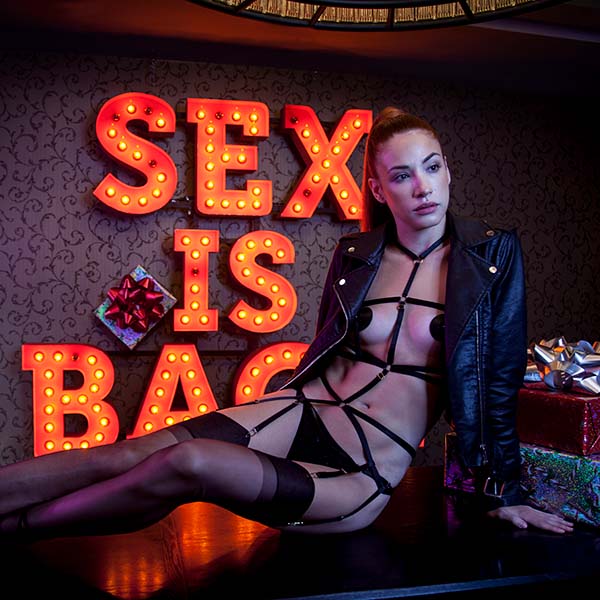 Models: Jennifer Daniels, QiQ Ge
Photographer – Becky Yee
Art Direction – Lizziee Jerez
Hair and Makeup Julissa Lopez
Special Thanks – Kirstin Butler, Iona Pearl, Bahar Baharloo, Chelle Bee
Location – The Pleasure Chest UES NYC
See more images and articles by Becky Yee