The New & Improved Rebelle Collection by Evgenia
By ESTELLE PULESTON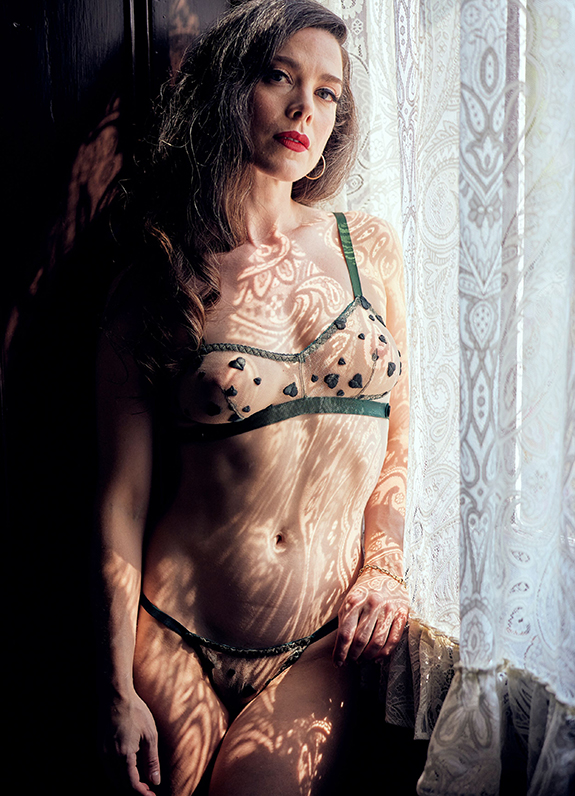 There aren't many modern-day lingerie collections that have stood the test of time quite so well as Evgenia's Rebelle, which was first released for Fall 2016. Vintage-inspired without crossing over into costume territory, these timeless pieces are every bit as delightful to look at now as they were half a decade ago. And they've proven so popular that not only has the collection stuck around, but it's just been refreshed with the addition of new designs plus a whole new colorway.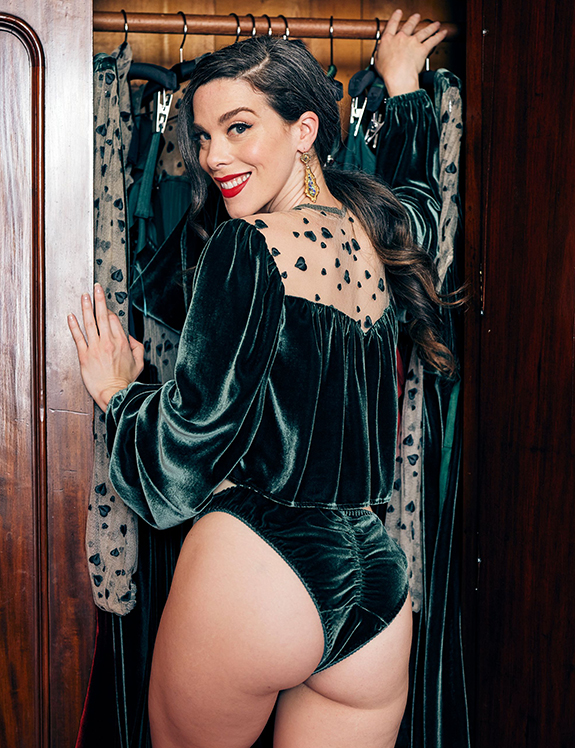 Evgenia is the work of one woman – Stephanie Bodnar, who's based in California. Stephanie first made a name for herself in the lingerie industry with her brand Honey Cooler Handmade, which launched in 2011 and became known for its intricate lace insertion work. Later rebranding to Evgenia, she describes her handmade label as "fine lingerie for the modern heartbreaker".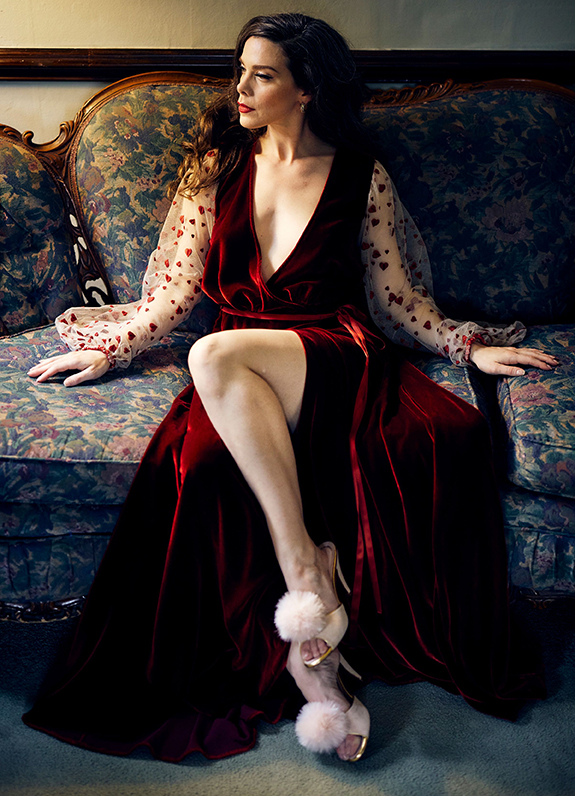 The Rebelle collection – pieces of which were picked out by Vogue as something Sex and the City's Samantha might wear – is a careful balance of retro styling and modern appeal. There are plenty of details you'd be hard pressed to find in a lingerie store nowadays: knickers with a button-up waistband, a Kestos-style bralette (which also fastens with buttons), and the whole idea of matching bed jackets. But the fun heart-motif embroidery plus inclusion of cheeky styles and accessories such as a tiny thong and nipple pasties brings Rebelle firmly into the 21st century.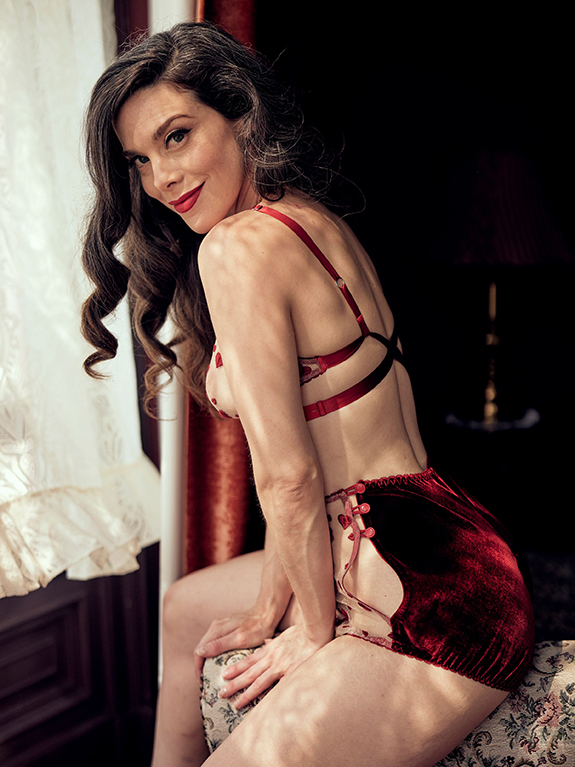 Stephanie describes the collection's aesthetic inspiration as "pinup and retro style with an emphasis on decadent cuts and fine, tactile fabrics". Evgenia specializes in silk lingerie, and though Rebelle is made from velvet, it's no exception. The fabric is a mix of 18% silk and 82% rayon, and its luxurious drape is shown off to particularly spectacular effect on the full-cut gowns.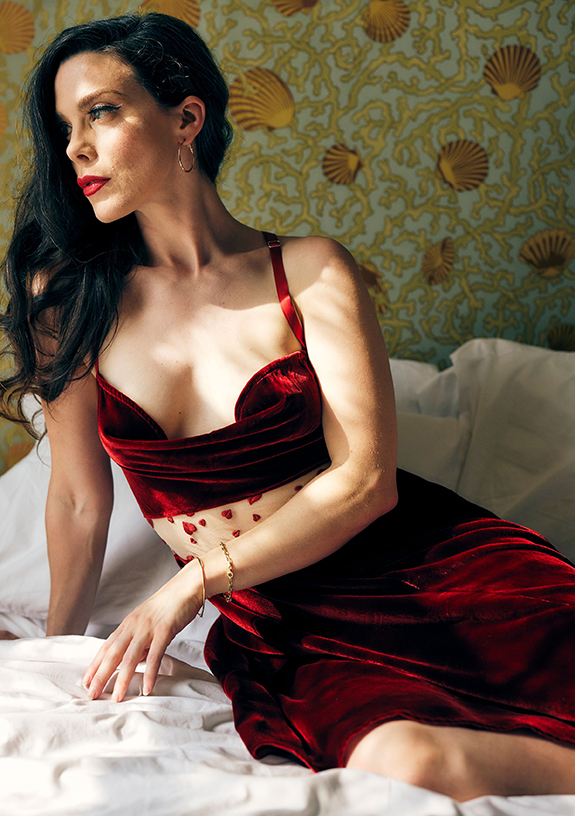 Originally, these cowl-necked gowns were only available in knee length. But as of this season, there's also an even more stunning longer-length version which would be just as perfect for the red carpet as it is for fancy lounging. (When I asked about her design process, Stephanie told me that creating pieces which can double as outerwear is a big focus.)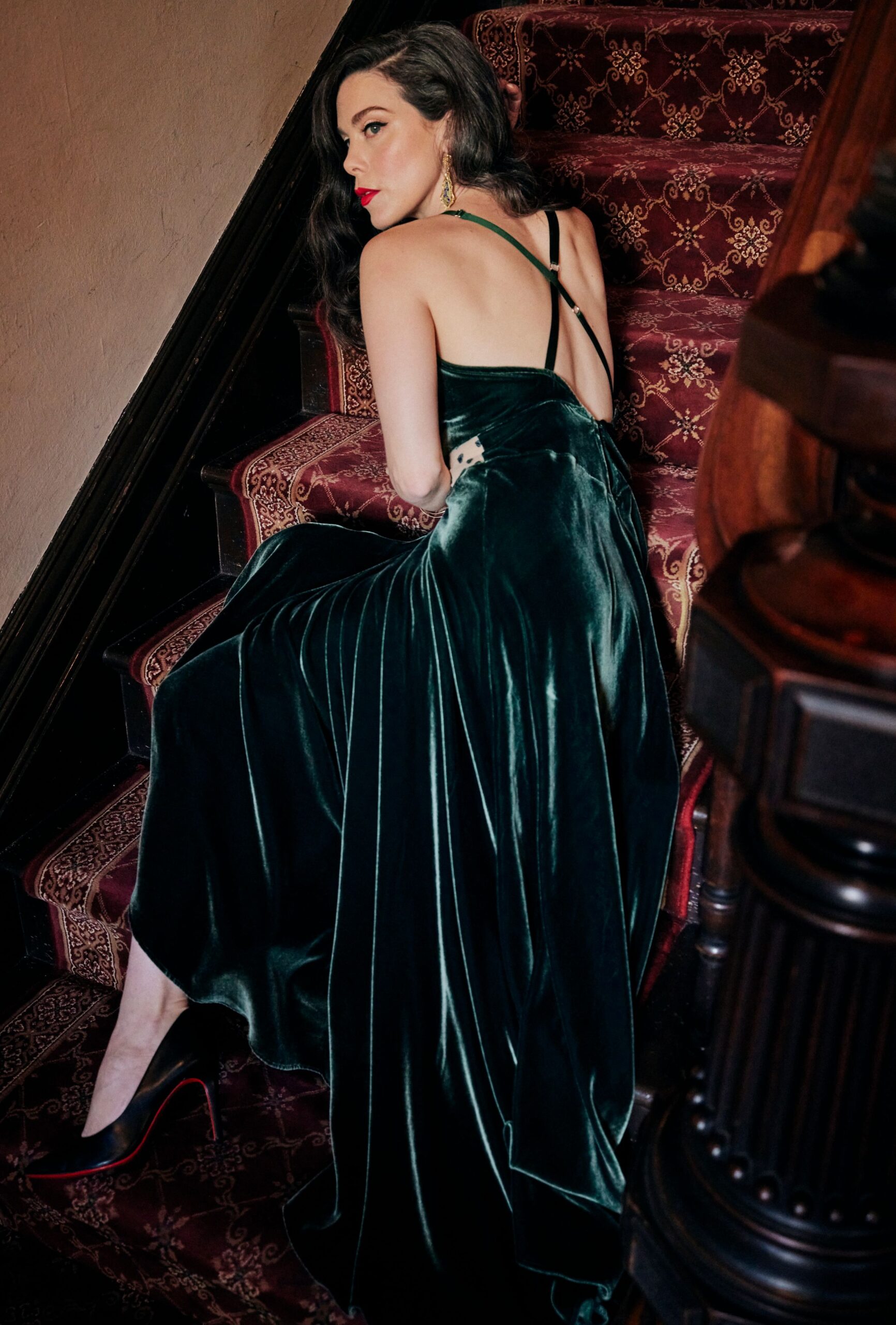 Other new garments include a 'luxe' version of the Edwardian-inspired ribbon corset with a longer, gold-toned busk plus detachable garters, a long-sleeved version of the bed jacket, a high-leg brief with a ruched velvet back, leather-backed silk pasties, and finally the pièce de la resistance of the revamped collection: an utterly breathtaking, floor-sweeping gown with dramatic balloon sleeves.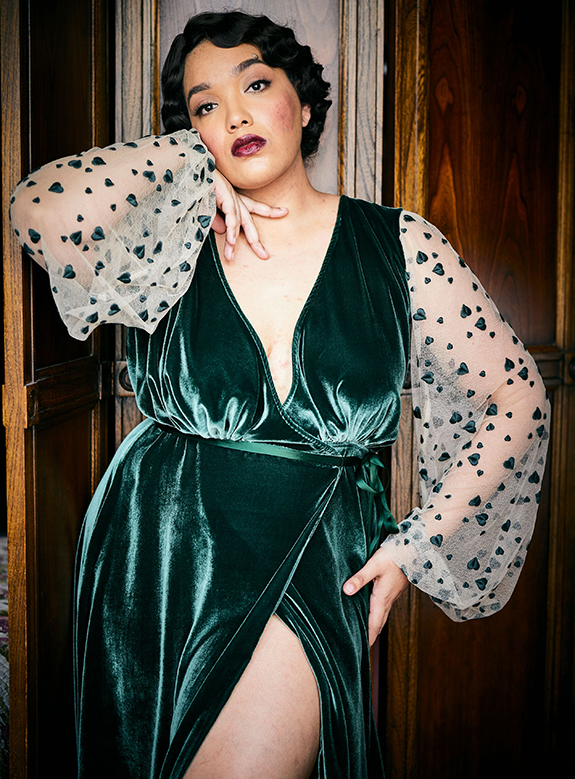 Most notably of all though, all of the pieces in Rebelle are now available in both the original red plus forest green. Stephanie mentioned on social media that she aims for her color choices to feel timeless and trendless, but there's no denying that in these colors and in cozy velvet, Rebelle is perfectly suited to the upcoming holiday season!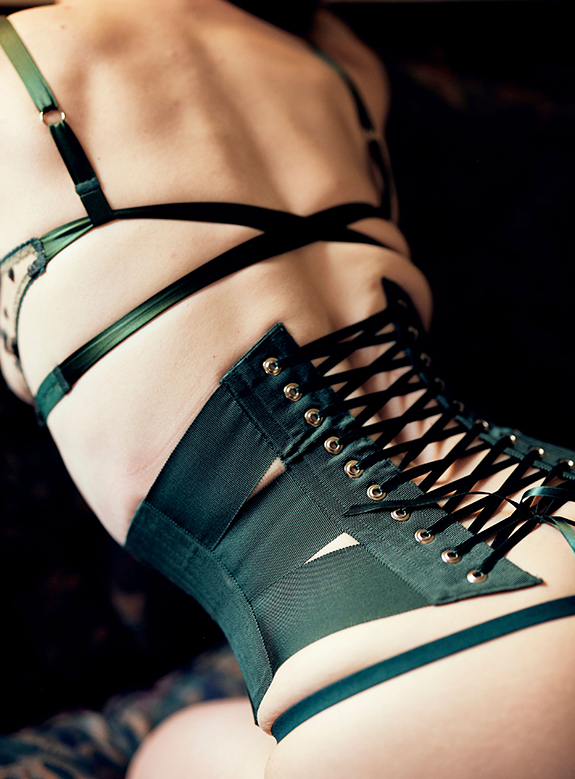 The garments from Rebelle range in price from $95 for a thong to $1,470 for the gown, though most items are in the low hundreds. Smaller treats such as eye masks, scented drawer sachets, and pasties are priced between $30 and $50. Sizes are available up to an XL, or XXL for ribbon corsets.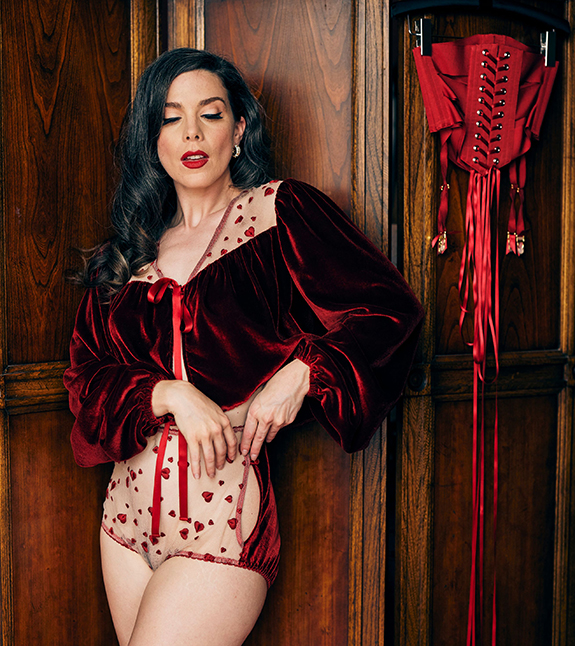 Contact information:
Website: https://iamevgenia.com/
Instagram: @evgenialingerie
Email: hello@iamevgenia.com
Photography: Kelly Puleio
See more Featured Designers in Our Gallery