For Restless Sleepers ~ Pajama Dressing for the Fashion Crowd
By ESTELLE PULESTON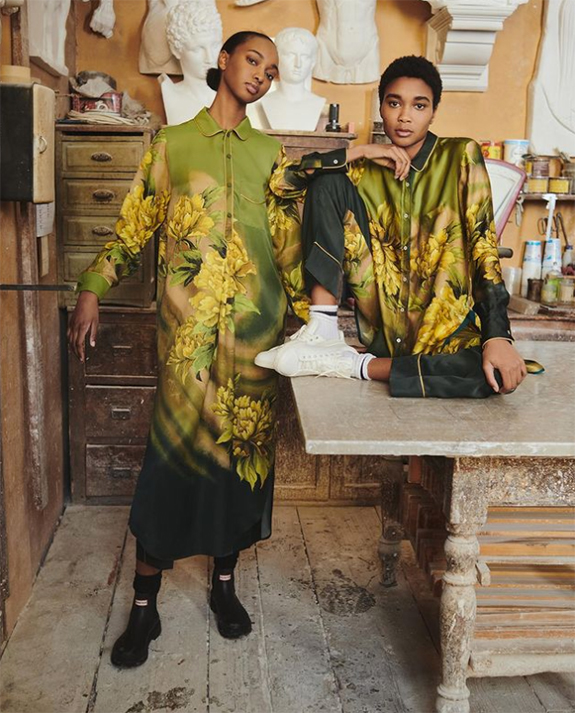 If there's one clothing trend that has encapsulated our attitude towards dressing these past two years, it's got to be loungewear. From 'sports casual' at one end of the spectrum to fancy pajama suits and slinky slip dresses at the other, we've swapped our stiff jeans and tailored outfits for pieces with a softer, more comfort-focused edge.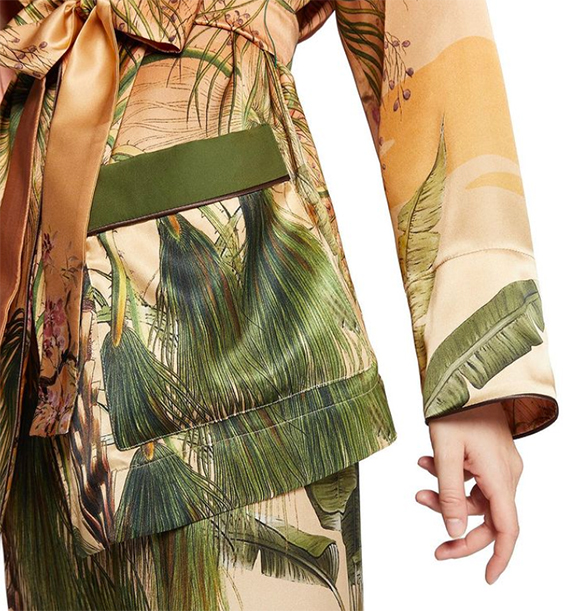 While this change may have been driven in large part by the pandemic, it's also true that pajama dressing, as it's come to be known, began trending a few years back. And one of the first brands to really capitalize on this niche was For Restless Sleepers (also known as F.R.S, a brand name that doubles as a nod to founder Francesca Ruffini's initials).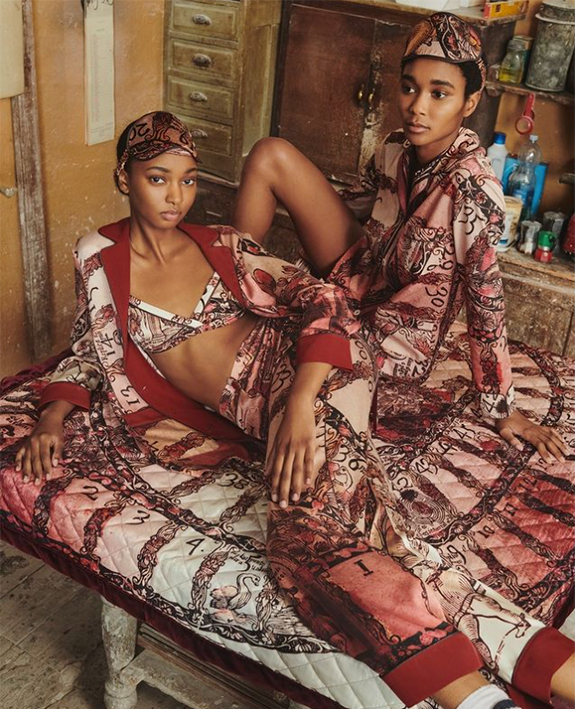 This sleepwear-adjacent fashion line creates robes, pajama sets and 'lounge dresses' intentionally designed to be worn as outerwear. The sleepwear/loungewear inspiration is clearly referenced throughout via loose fits, cozy quilting, classic piped edges (included on all F.R.S garments), and sometimes even the inclusion of a matching sleep mask.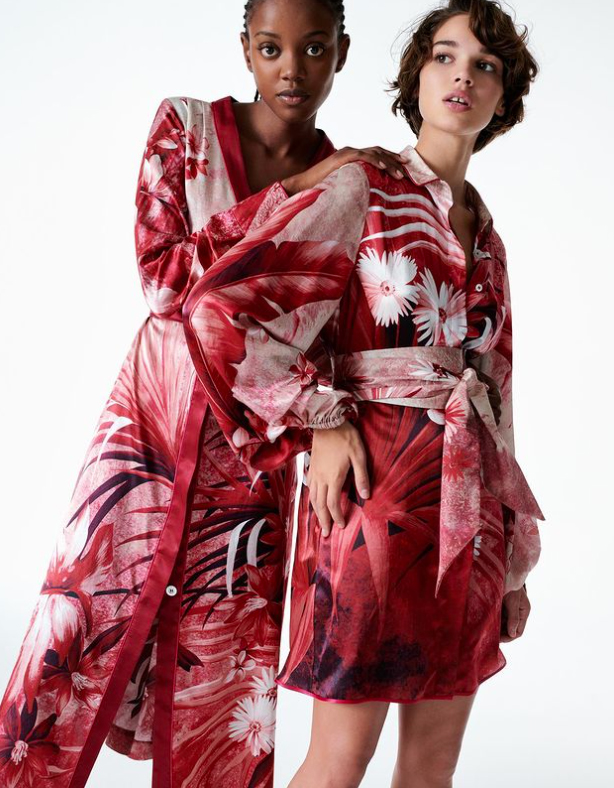 However, F.R.S is much more about dressing up than dressing down. There are typical outerwear touches to these garments too which smarten them up, so you don't have to worry about looking like you accidentally went out in your PJs. The occasional buckled belt in place of a tie one, for example, or pants with a button closure at the waistband instead of the expected drawstring.
More than anything else though, what really sets this brand apart is the richness of its prints, which are not merely repeating patterns but intricately-detailed illustrations – sometimes multiple prints and patterns patch-worked together – that serve to turn the wearer into a walking work of art. These are definitely 'pajamas' made for attracting attention out in public, not hiding away under the duvet.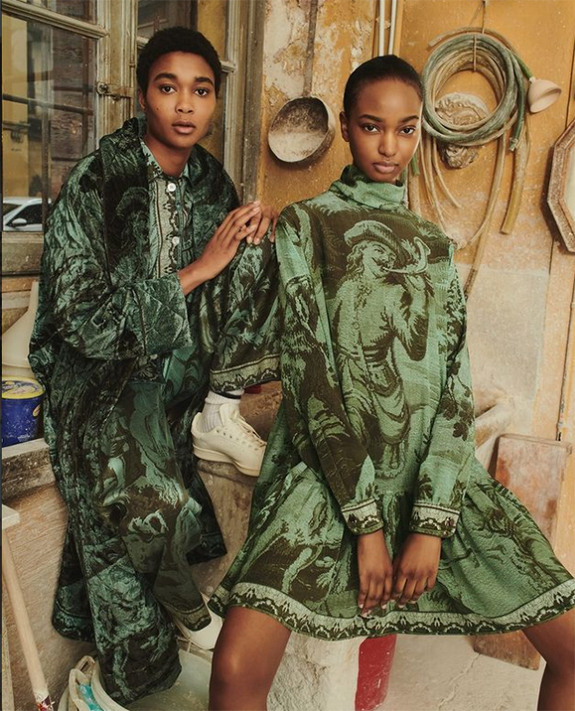 F.R.S wants you to shed the notion that pajamas are only for bedtime, and instead dress with the attitude that these lightweight, comfy fabrics (typically silk, viscose or cotton) can look great anywhere, and at any time. For brunch, for dinner, and yes, for lounging too. But preferably with friends over for tea or cocktails, so you get to show the pajamas off to someone.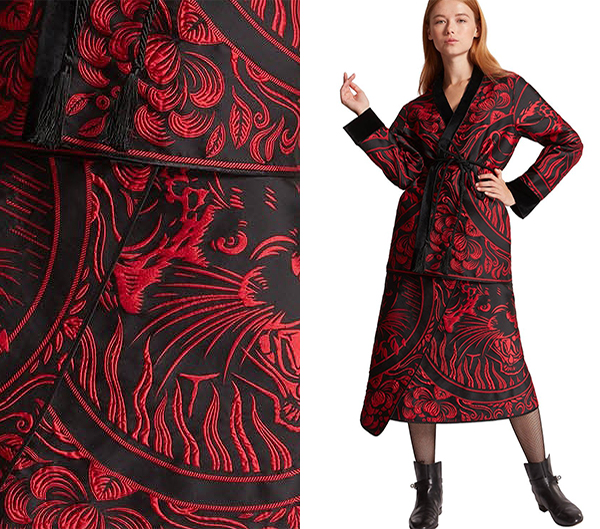 I don't know if it's the influence of the pandemic or simply Ruffini's breathtaking print selection, but I'm feeling a strong urge to throw out my wardrobe and replace it with a rack of suits-every-occasion pajamas. It would certainly make deciding what to wear each morning far simpler!
F.R.S garments are made in Italy and priced from approximately $370 to $2,450, and are available in sizes XS to XL.
Contact information:
Website: https://forrestlesssleepers.com/
Instagram: @forrestlesssleepers
Email: info@forrestlesssleepers.com
See more Featured Designers in Our Gallery