How Does Your Garden Grow?  Ask Hanky Panky®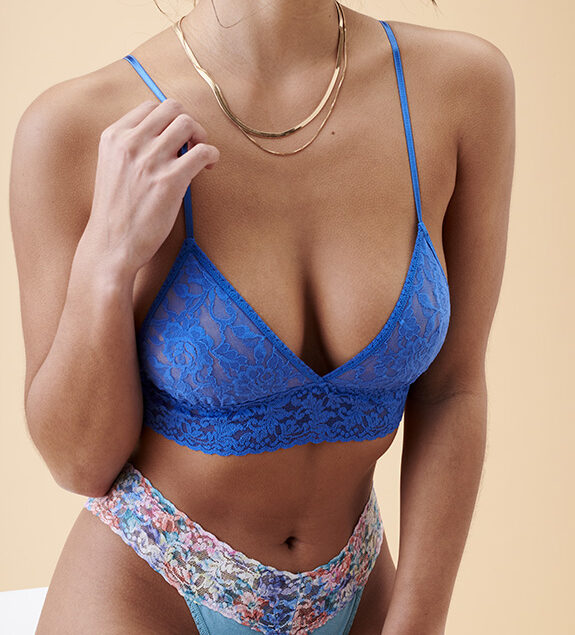 By ELLEN LEWIS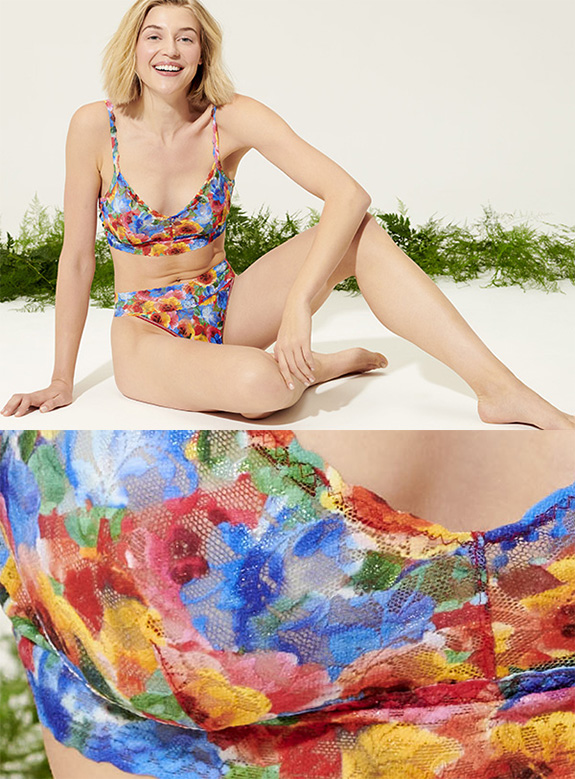 Visiting the Hanky Panky® showroom has always been a panacea for me. This is mainly because the minute I enter, I find myself embraced in a spectrum of color and light most appreciated when forging through the concrete caverns of the NYC market.  To quote myself some years ago.
Visiting their showroom is a sojourn in a garden of intimate delights. Born and bred in the intensity of the New York apparel industry, they are an ever-blooming light in a sea of sameness.
I am a sucker for color, its impact on design, the balance (or lack 0f) that it brings to a vista, and its ability to camouflage and characterize an object. Whole cultures have been defined by color. Sometimes, I actually buy things whose color inspires me. Color speaks volumes.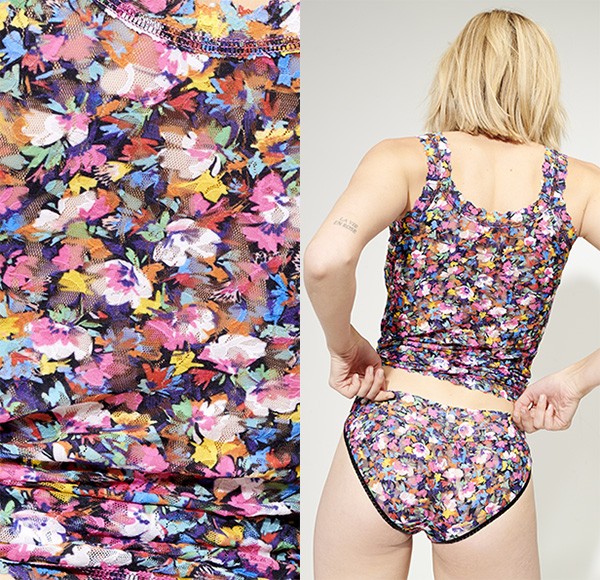 I think this is why flowers are so prevalent in art. Flowers are feminine, the perfect inspiration for lingerie. Every season, I make it a practice to scope out the Hanky Panky® print stories, always anchored by floral patterns that meld seamlessly into their incredible array of colorful underwear.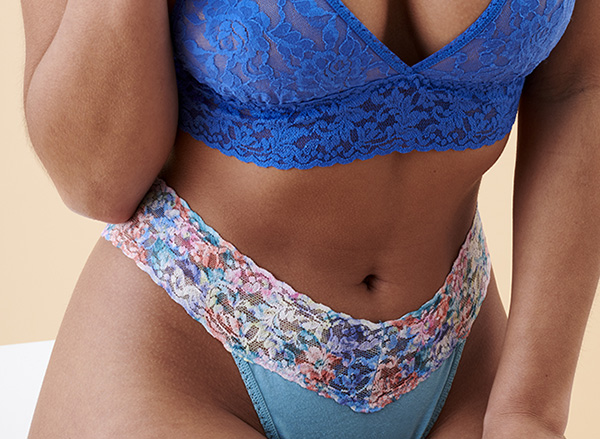 This year is no different. Dynamic bouquets are printed on many of the signature lace essential silhouettes as well as highlighting other key Hanky Panky® fabrics (see Supima® Cotton).  Creators of the Original Lace Thong, the collection includes 25 shapes in signature lace: 14 panties, 8 bralettes/tops and 3 sleepwear pieces.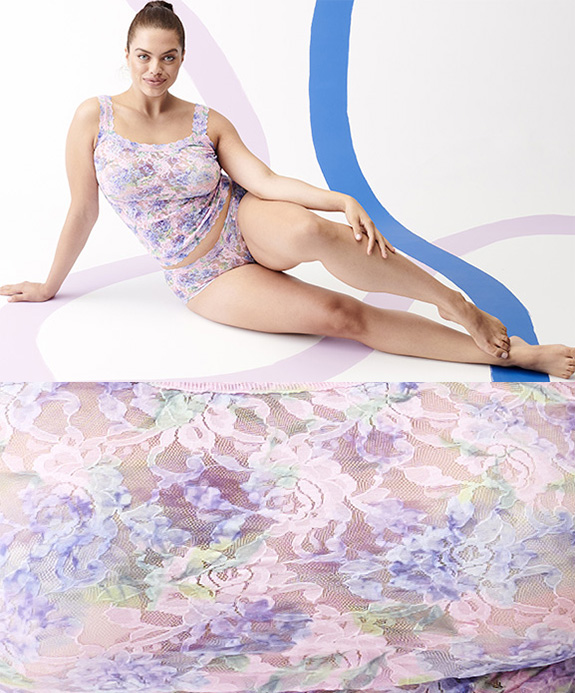 The plethora of print choices for Spring/ Summer 22 are inspiring.  However, time and space dictates that I showcase just a few. I have decided to 'Unwrap Spring' and the Glowing Garden story because, after all, it's April.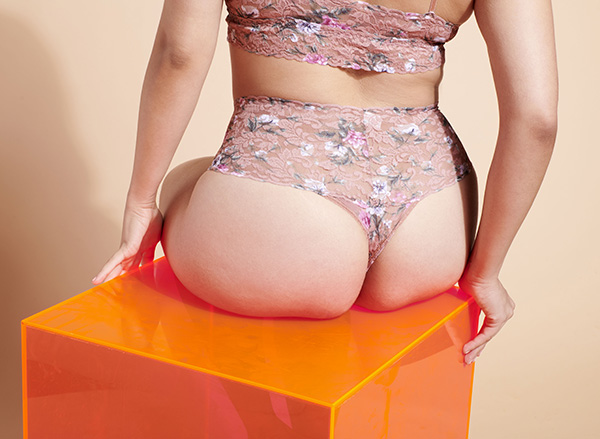 "Everything is Blooming Most Recklessly; If it Were Voices Instead of Colors, There Would Be An Unbelievable Shrieking Into the Night"
Rainer Maria Rilke
See Other Hanky Panky Collections in Their Spotlight