Flora Lastraioli ~ Finely-Tailored Italian Loungewear
By ESTELLE PULESTON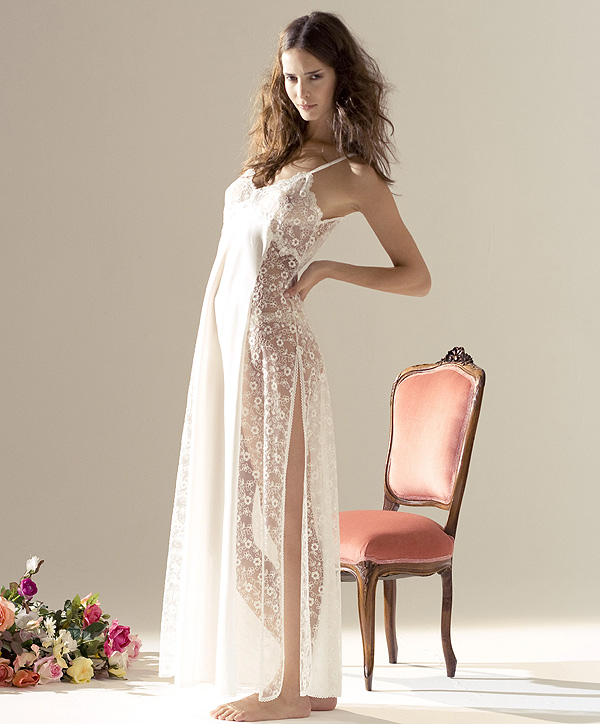 There's a reason that Italian lingerie is regarded as some of the most luxurious, if understated, in the world, and it's because of brands such as Flora Lastraioli who are still out there crafting things the 'old way'.
Founded in Florence, Italy in 1932, this brand has been passed down from generation to generation, along with its traditional construction technique know-how. Today, Flora Lastraioli is owned by Matteo Pecchiolo, great grandson of Ms. Flora and a skilled designer, tailor and patternmaker in his own right.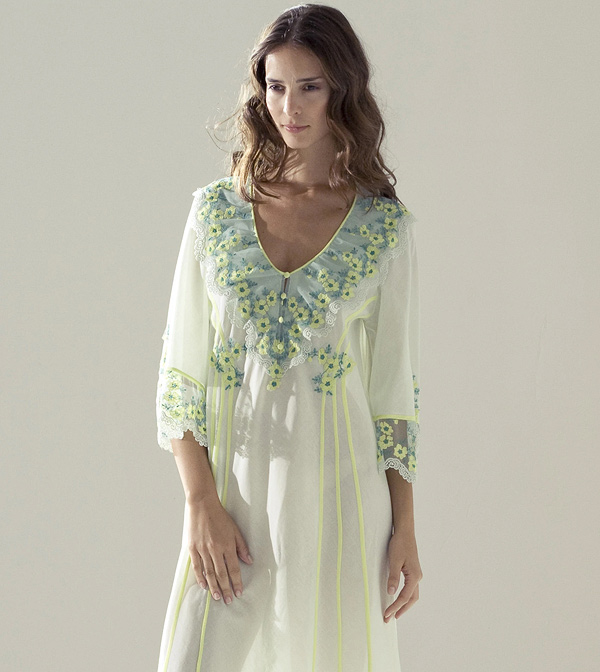 He describes the Flora Lastraioli aesthetic as "a mixture of simplicity and elegance. We aim for our client to feel sensual in our garments while remaining comfortable." The product line includes beautifully-draped nightgowns, flowing robes, and elegant pajama sets. The general vibe is one of 'timeless classics done impeccably well', but every now and then you stumble across an altogether unexpected element such as the citrus-green highlights on the Cibele nightgown (above) or the frothy, ruffled tulle trims of the Ophelia nightgown.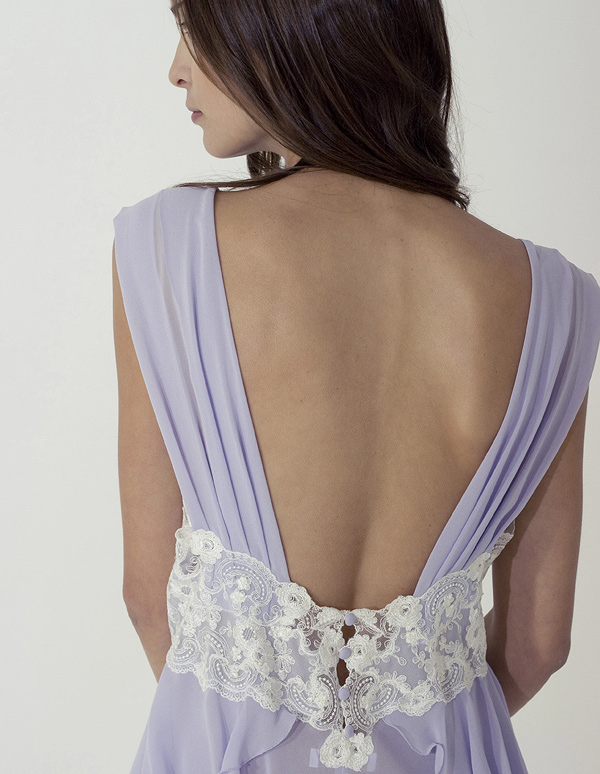 This year, the brand will be celebrating its 90th anniversary. "We have progressed and changed throughout the years" says Matteo, "but have stayed consistent in the way that all our garments have always been made with quality material and produced in Italy." Selected with both sustainability and the highest of quality in mind, typical fabrics include fine cotton muslin, soft modal jersey, breathable linen, and weightless silks. All the laces and embroideries are made in Italy.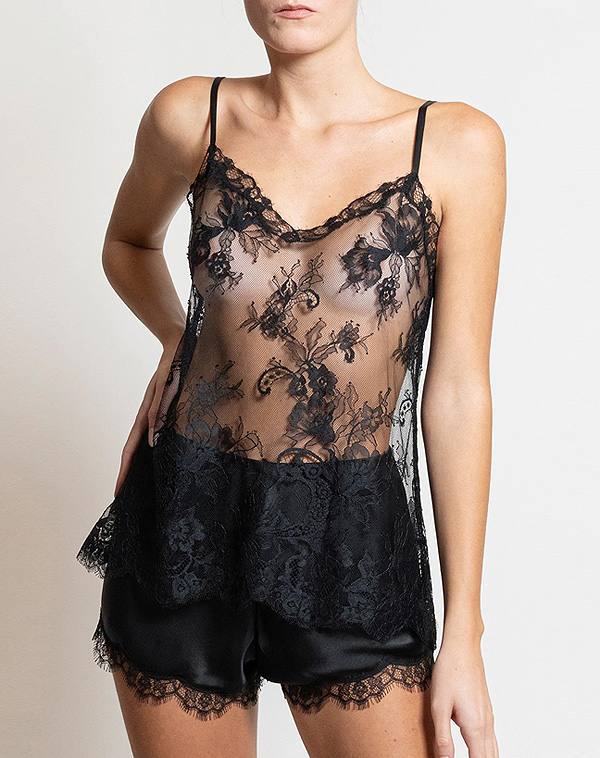 It's impossibly delicate-looking appliquéd lace and embroidery work that's the true Flora Lastraioli signature. Reading through the product descriptions, you'll find frequent references to 'double frastaglio', an ancient hand-embroidery technique that originated in the brand's native Florence. Additionally, appliqué work is hand-drawn with each new design to ensure the perfect placement on the final garment. "Because of this extensive work, all our pieces are made on order" explains Matteo.
Flora Lastraioli's prices run from 95€ (approximately $105) for a silk satin culotte, through to 1,100€ or roughly $1,200 for a 3-piece cami, shorts and robe set also in pure silk. All pieces are handmade in house at their Florentine atelier.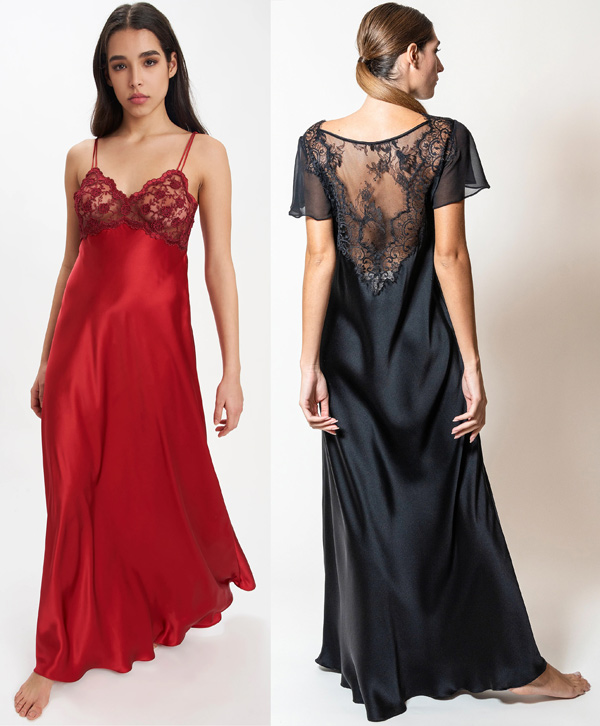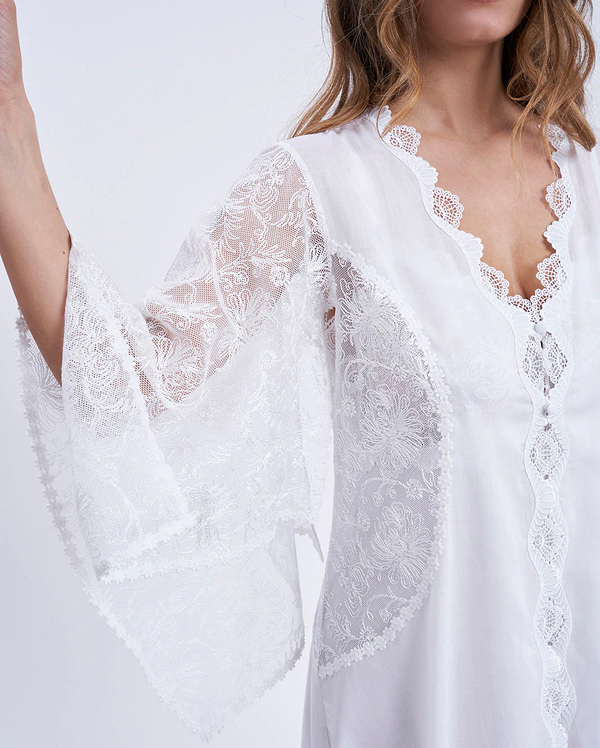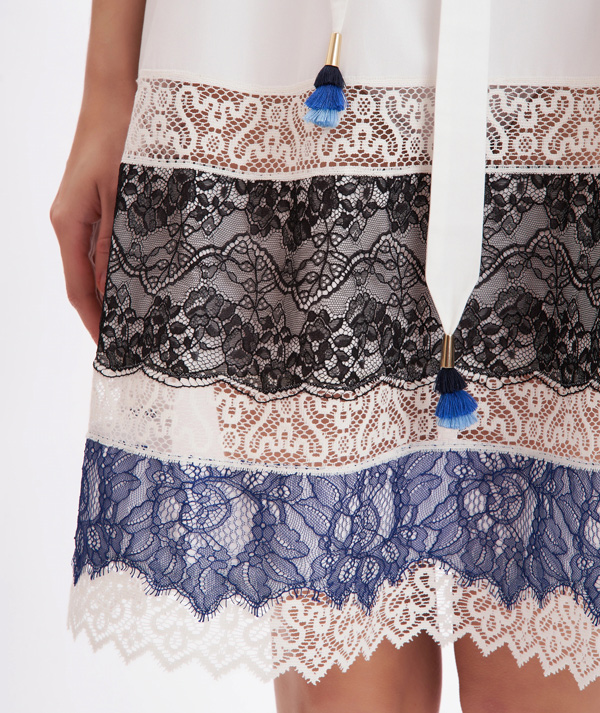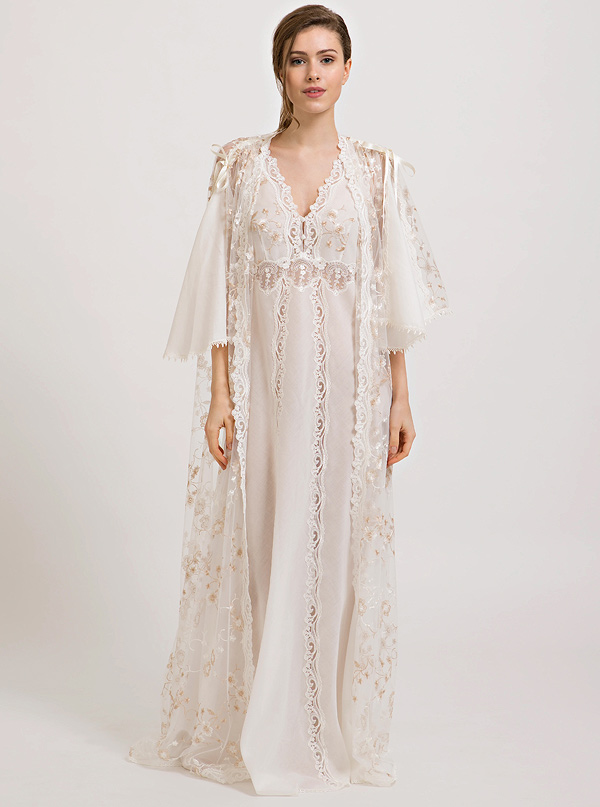 Contact information:
Website: https://www.floralastraioli.com/
Instagram: @floralastraioli
Email: info@floralastraioli.com