Journelle – The Recipe For Success
by ASI EFROS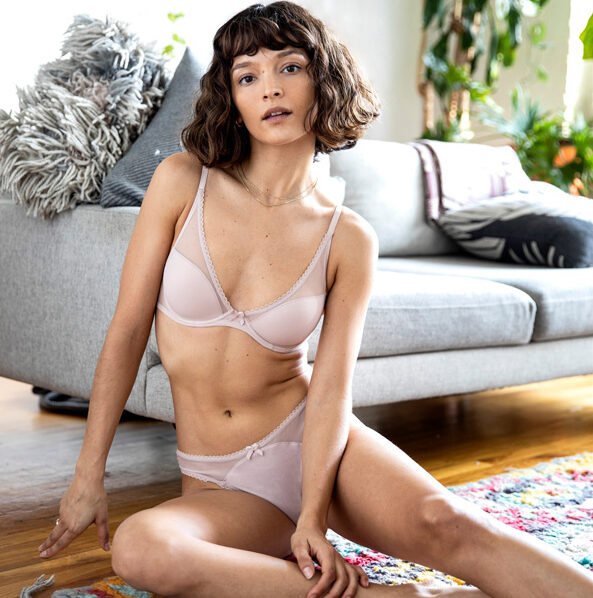 I'm excited to have spoken with a connoisseur of all things intimate, Guido Campello, Co-CEO of Journelle. In this must-watch "Intimate Talks" interview, Guido shares the history of his family's lingerie business, as well as speaks on the subjects of creative entrepreneurship, education, inclusivity, and innovation.
Guido Campello was born and raised in Miami in a family of immigrants who embodied the best traditions of the Italian lingerie craft. Now iconic, the lingerie brand Cosabella, was an American dream that the Campello's have brought to life for over 30 years.
Guido Campello has been inspired by the design excellence since before the beginning of his now two-decade legacy in the business of lingerie. In 2007 he became VP of Branding Innovation at Cosabella, and in 2014 transitioned to Co-CEO and Creative Director, alongside his sister. 
In 2019 Guido partnered with his wife, Dr. Sapna Palep, a board-certified dermatologist, to acquire Journelle, a New York-based multi-brand omnichannel lingerie retailer with 3 storefronts in New York and 1 in Chicago. 
Guido continues to be the partner, the lingerie industry turns to, through Collezioni, his family-run Italian production office, as well as Made In Mediterraneo, his European product development and full-production services consultancy.
His passion for creation is continually bringing forth new collaborations. The latest one is with Roman Sipe, a designer behind men's underwear brand MENAGERIÉ Intimates. Roman Sipe was appointed a Creative Director of Cosabella and Journelle to spearhead the expansion of the men's underwear divisions.
To watch more videos, visit the Intimate Talks Interview Series on YouTube.
See more articles on Lingerie Briefs by Asi Efros 
Contact:
Asi Efros, Editor, Lingerie Briefs
Email: asiefros@gmail.com
Instagram: @asiefros
917.373.4339