Soubi Studios – Sporty Intimates by the Sensational Sofia Bianchi
By ASI EFROS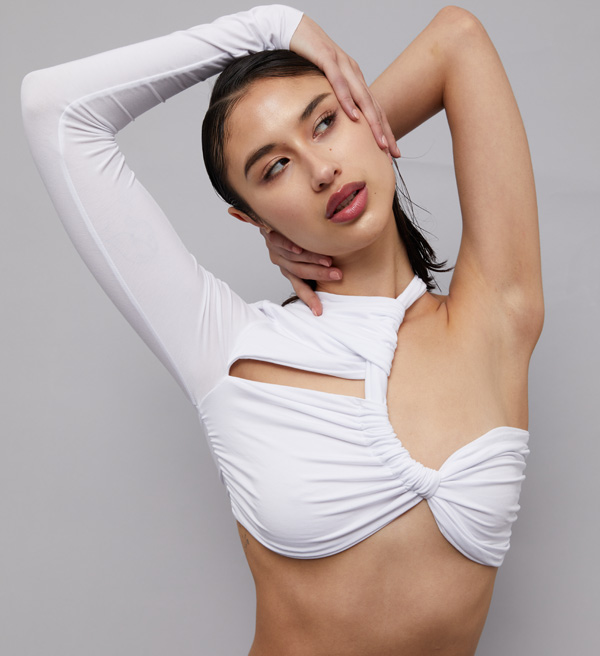 I first met with the UK-based bodacious young designer, Sofia Bianchi, at the Flying Solo New York Fashion Week in September 2021 where Sofia debuted her futuristic collection of slick dance-inspired bodywear.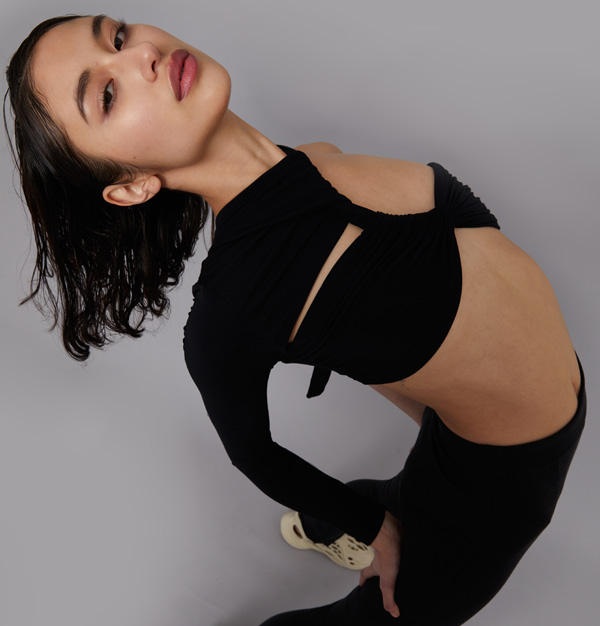 While watching her creations flow against the blue sky of the rooftop runway I knew that I was witnessing the work of rare talent. After the event, Sofia graciously shared the details of her life and her artistic pursuit. This is our conversation.
Q. How do you see your purpose as a creator and designer? 
A. I design Sporty Intimates, which is a concept I invented to describe my pieces. It's a hybrid between bodywear, swimwear, and athleisure. I don't consider myself a lingerie designer. I would say my pieces have a strong connection with lingerie since they are very intimate.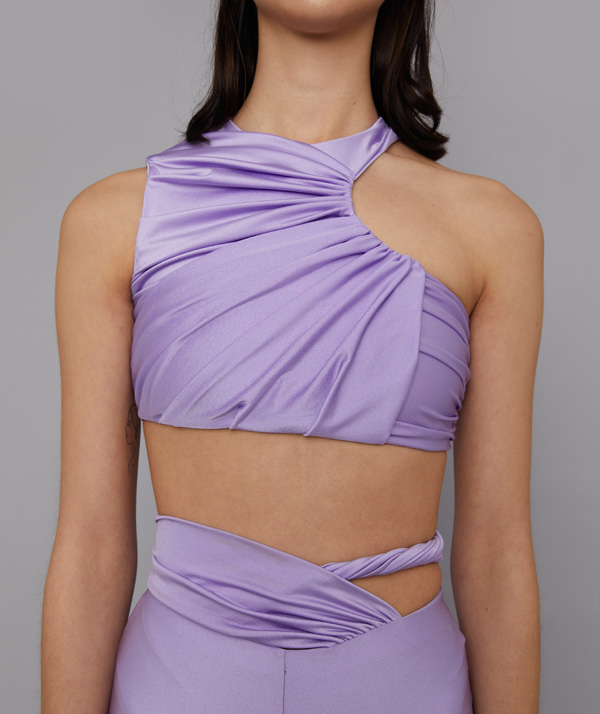 Q. What is your place of origin and your upbringing?
A. I'm an Argentinian-Italian designer, born and raised in Buenos Aires. I moved to Italy in 2017 to study Fashion Design at Istituto Marangoni. And that's where my journey in fashion started. I continued my studies in Paris and then in London, where I graduated in 2020 and started my own fashion label, Soubi Studios. Since I was a kid, I was always attracted to and connected to art, music, fashion, and dance. I grew up completely enamored with fashion, especially with my mom's wardrobe. In my free time, I used to be the kind of girl that could spend hours drawing, dressing up, writing, playing the guitar, and creating my own choreographies. I was always very histrionic. 
Q. What are you proud of the most?  
A. Moving from place to place. Living in Italy and learning the language; living in Paris and learning the language. Learning to be alone. Creating my own brand. Being able to work in brands such as Stella McCartney and Wolford. Having motivation every day.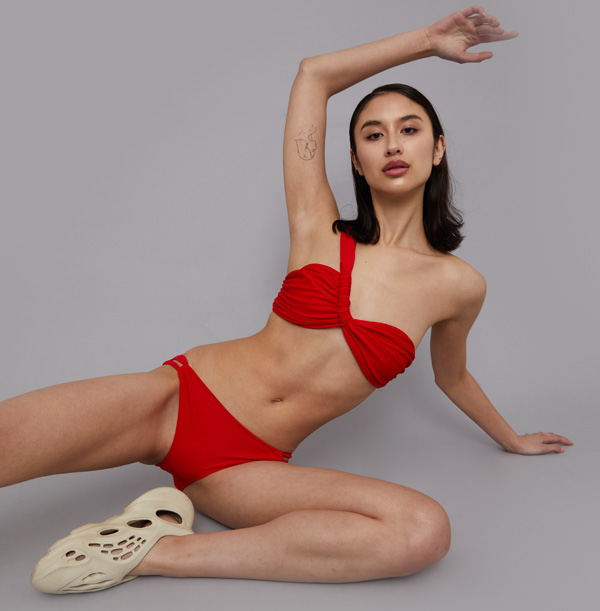 Q. How do you define your style?  
A. I'm very chameleonic I have to say; my style changes a lot depending on my mood. One day you can see me with red nails and red lips all dressed in black and the next day I can be wearing a basketball hat with colorful socks and a K-Way jacket. But definitely chic and modern. I would say that the personality of my designs is very feminine, sexy,  mysterious, modern, playful, and happy.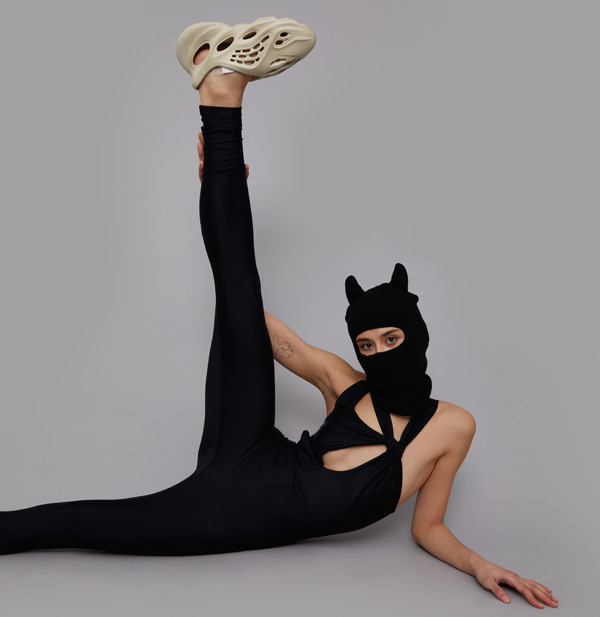 Q. Was there a person or an artist that influenced your creative pursuit the most? 
A. Yes, I have a lot of people and artists that influenced me from the beginning of my professional pursuit. Analia Sirabonian is one of them. She is an Argentinian designer, teacher, and multidisciplinary artist. She helped me a lot in all my creative paths mentoring me from the beginning so definitely her vision of fashion influenced me. Then on each project, my inspiration varies; but I always research visual arts, performative installations, and textile installations. 
Artists and designers that played an important role in the shaping of my style were: Hussein Chalayan, Stella McCartney, Emilio Pucci, Yayoi Kusama, Lucy Hardcastle, and Ernesto Neto. But I also believe that art is spontaneous; some things just come out without explanation. It's feelings, moments, and moods that are expressed naturally.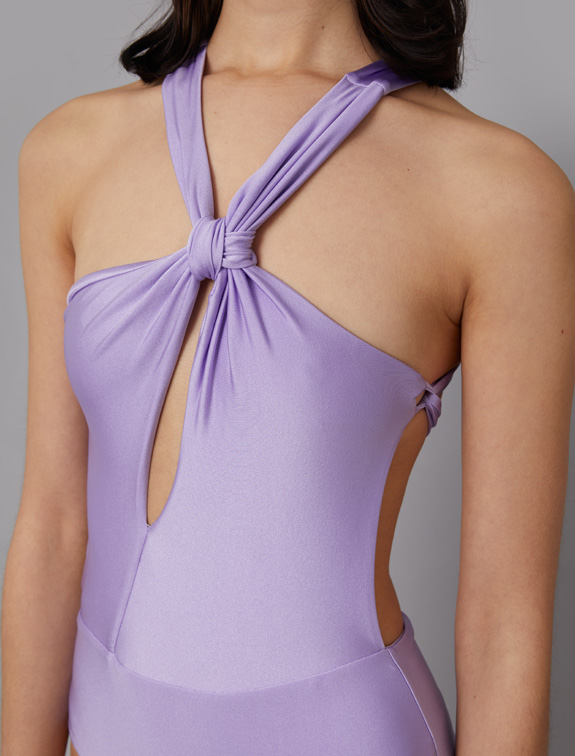 Q. How do you get unstuck creatively  
A. I get stuck creatively because I judge my work a lot, so I don't let my emotions and creativeness flow. To get unstuck, I usually take that time to meditate, go to a yoga class, and talk with someone. I go to museums and expositions every week. Listening to someone's story always helps too. Not every day we have the best idea, and sometimes the more you push it the fewer results you see. It's good to take some time, to disconnect so that you reconnect with your work with much more energy and renewal.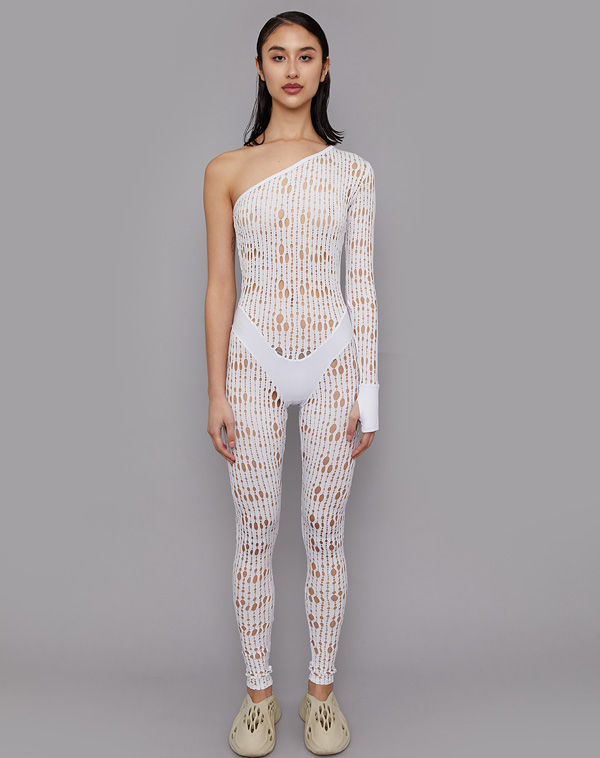 Q. What inspires you?  
A. Lately, I've been getting a lot of inspiration from the digital world, the metaverse, from 3D art and textile installations. I design a lot digitally; I love creating digital art pieces. I'm exploring a lot of 3D modeling and 3D rendering. The future inspires me. I always think, 'how are we going to dress in 50 years?' I see us wearing high-tech, unitard pieces, suits, very modern and with so many features.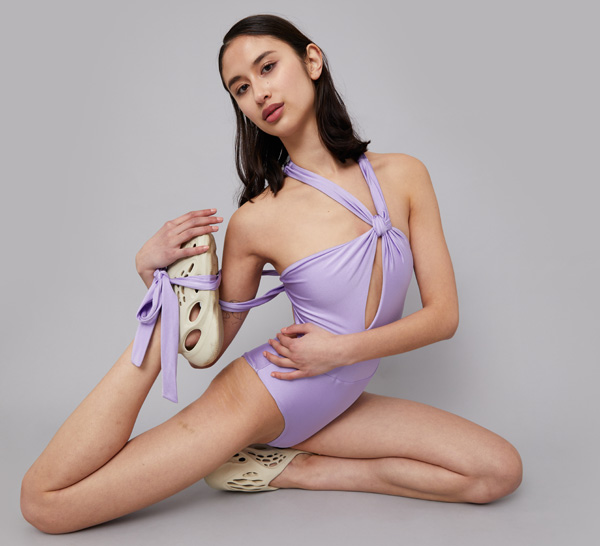 Q. Was there an event or a period in your life that prompted you to start your brand?
A. I connected with my view and identity during my last year in university; during the lockdown. I graduated remotely; it was a very difficult transition for me. I had to adapt to the new normal of doing everything from an atelier with all the needed equipment, to being alone in my house draping on my body. I didn't even have a mannequin in my house in Argentina back then. Everything I do is very connected to how my skin reacts to certain materials. I love jerseys. Whenever I'm sourcing new materials for Soubi Studios, the first thing I do is place them on my skin to see how they feel.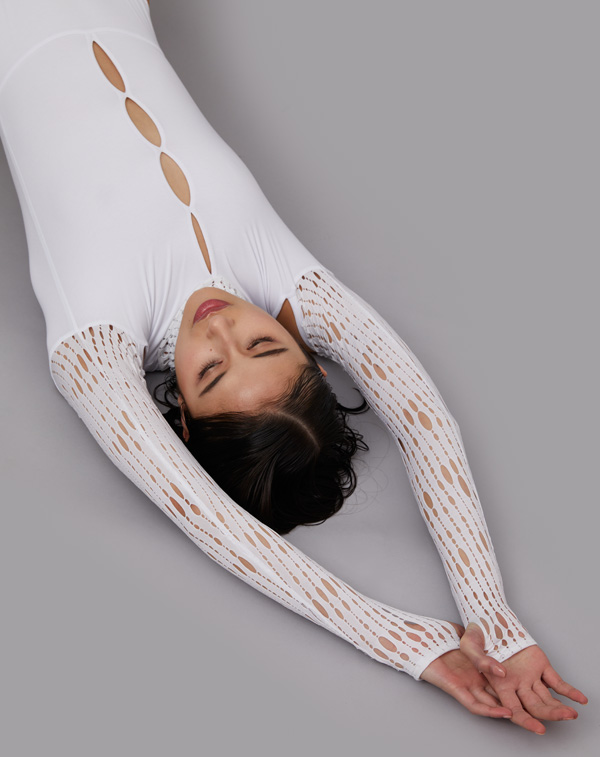 Q. Why have you chosen these specific styles, colors, and materials for your collection?  
A. I choose my favorite colors for my first collection; black and white. Then I also added pink and nudes because I wanted the new colors to represent the body.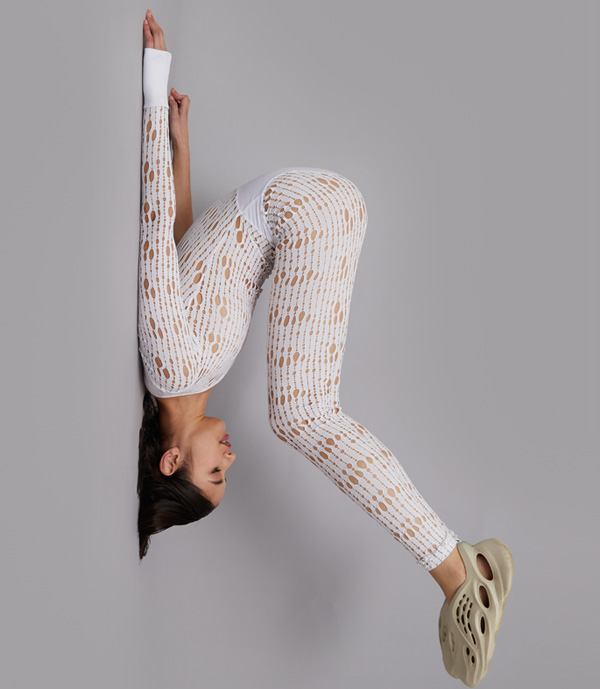 Q. What style, in your collection, do you call your favorite, and what does it represent to you?  
A. My favorite piece is Aria Bodysuit. I sketched it for the first time a year and a half ago and I worked on it for so long. I never get bored of it. I feel it's my statement because it best represents the Soubi Woman. A strong, empowered female, who is sensual, refined but edgy and unique.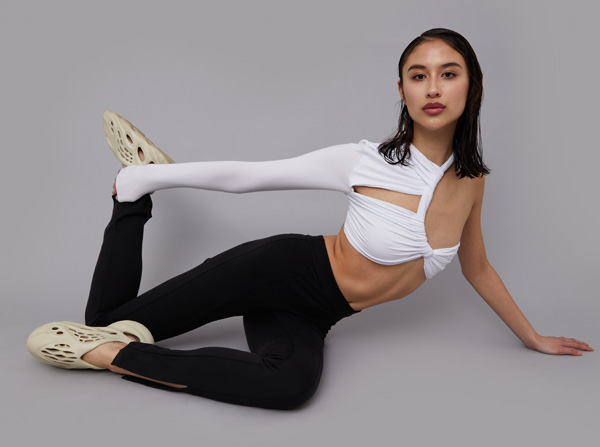 Q. How do you see the future of the lingerie industry and your place in it?
A. I would love to re-think lingerie. Classic lingerie is beautiful, but how can we make something to be comfortable, sexy, and unique at the same time? I feel it's all about new materials. That is the future of the fashion industry; textile innovation, new technologies, and seamless garments.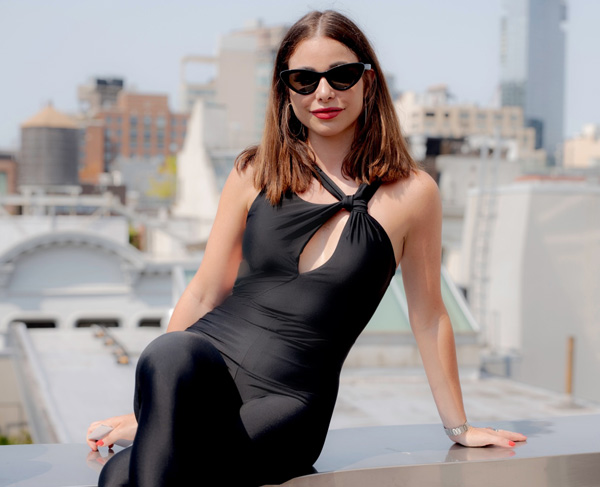 To learn more about the Soubi Studios and the incomparable fashion designer Sofia Bianchi, visit www.soubistudios.com.
Contact information:
Sofia Bianchi, Fashion Designer and Founder/CEO of Soubi Studios
Website: www.soubistudios.com
Email: sofiabianchi.studio@gmail.com
Instagram: @soubistudios  +44 7379195688
See more articles by Asi Efros