A Woman's March is Never Done
By TINA WILSON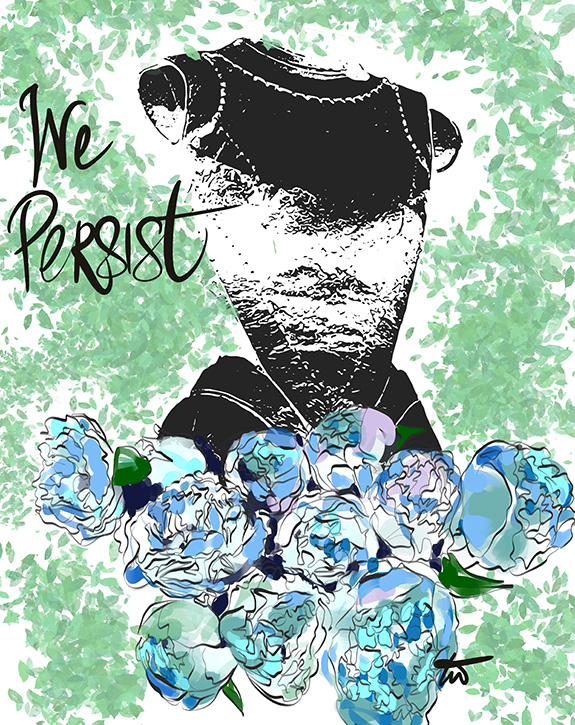 It was just over 20 years ago I first fought the battle we are once again fighting. The never-ending battle for a woman's right to choose. It was a clear day in DC back in 20 something, and along with what seemed like a million other women we marched, and we responded to the vitriol being hurled at us in kind.  We raised our signs as high as our arms would allow and by the afternoon, we were convinced we had won.
The evening of the march we found ourselves celebrating our brief victory in Nancy Pelosi's apartment, sipping mimosas and dining on canapes. We had the privileged moments of Carole King serenading us with "You Make Me Feel Like a Natural Woman" while playing the baby grand piano. If I close my eyes, I can still hear her voice, I can still see the spectacular view from the living room, the keepsakes, family photos and the famous and not so famous women who gathered there. It felt so good, but it was a lifetime ago and once again we must march.
That battle and the one beginning again right now got me to thinking about armor. A woman's armor and the many forms it can take. I started to think about women's corsets and their resemblance to the metal cuirass worn by the knights.  I delved into the history of women's underwear silhouettes that reflect a sense of protection and defense. It's as if we've known all along that women would have to fight forever. Are Amazons really a myth?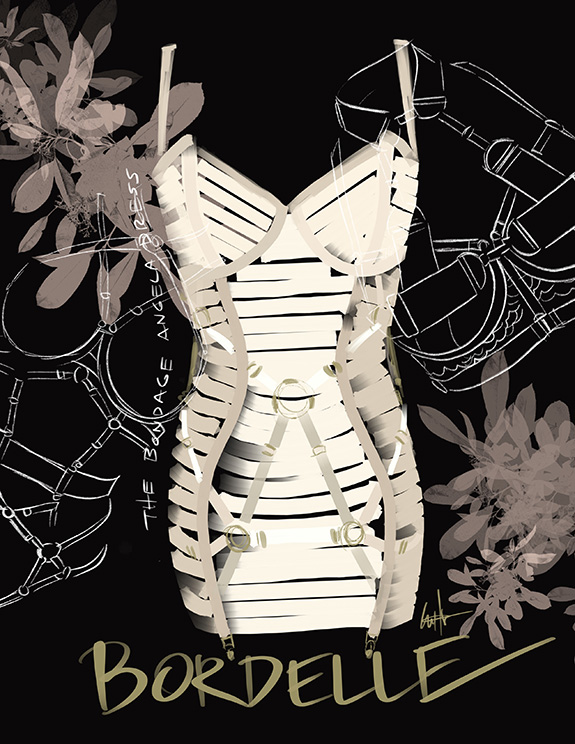 Bordelle and their bondage looks comes to mind immediately. The endless rows of seemingly impenetrable straps are often imitated but never duplicated. Should you have to go into battle they look as protective as they do seductive. Be a lover and a fighter.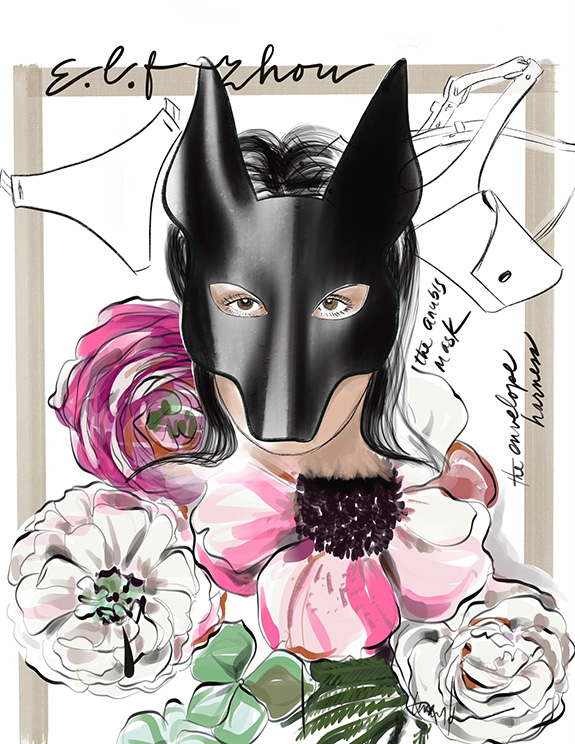 I have one word for you…E.L.F.Zhou.  Never have I seen lingerie like this before, especially their leather collection. You will be dressed for anything that comes at you if you are wearing some of these pieces. The Anubis Mask and The Envelope Harness are just a few of the pieces. These are works of art and should be collected.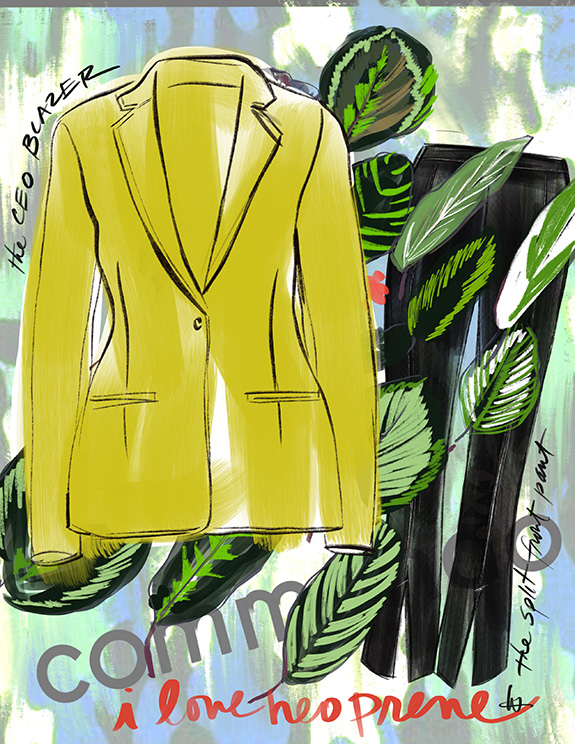 By now you know how I feel about Commando and just about everything they make.  LOVE. Right now, I'm loving on the Neoprene.  The CEO Blazer and Split Front Pants are the perfect way to camouflage your intentions.  Look like you're ready for work, not war, they will never see you coming while you hide what lies beneath.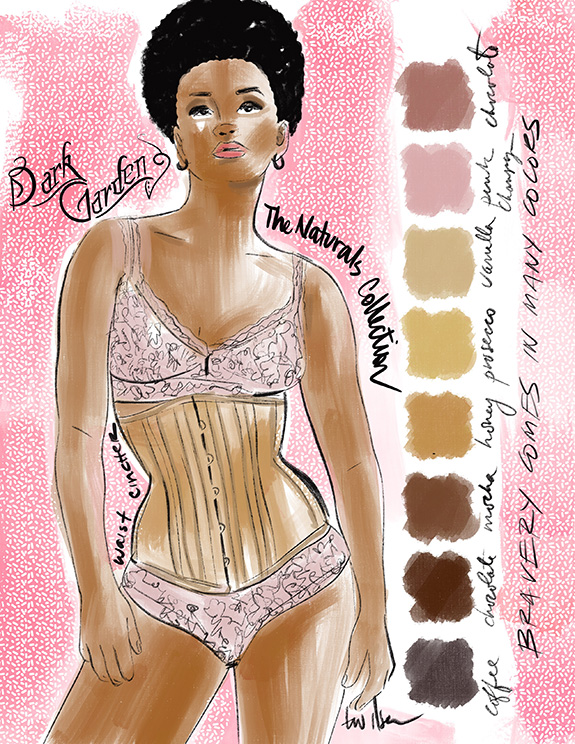 If we are to win this war on women, we need everyone to suit up…and Dark Garden's Naturals Collection of waist cinchers and corsets come in 7 shades of rainbow flesh tones. They can be custom made and should be the core basic and first layer of our armor.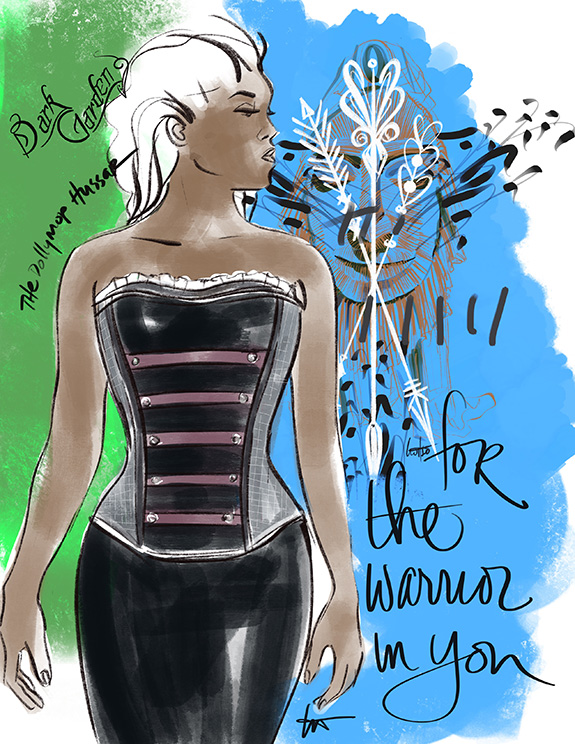 I am in no way making a statement on any brand's stance on a woman's choice, only voicing my opinion and those of most of the women I know…. we are ready. March on sisters, march on and remember this is just the beginning, it will not stop here. Wishing us all a swift resolution and VICTORY!
Read More Articles and See More Illustrations from Tina Wilson Here