Victoria's Secret Pivots With The VS Collective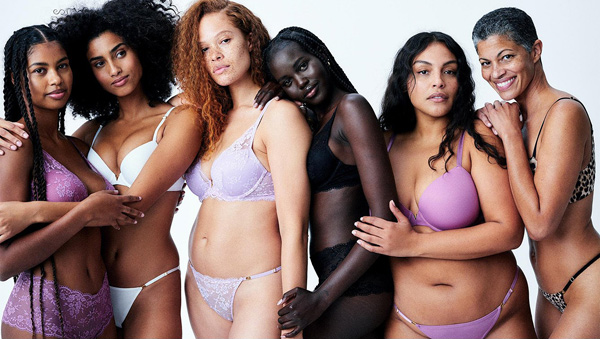 The following post by guest writer Allie Cooper taps into the evolution of the Victoria Secret business.  I always hesitate to cover VS because I worked with them (as clients) for 14 years of my career. I respected them as merchants despite the challenges sometimes presented by their corporate code. When they missed the cultural pulse several years ago and other writers called them out, I knew that they would find their way through. Allyson wanted to recognize this and I think it's interesting that, from her generational perspective, the message is reverberating.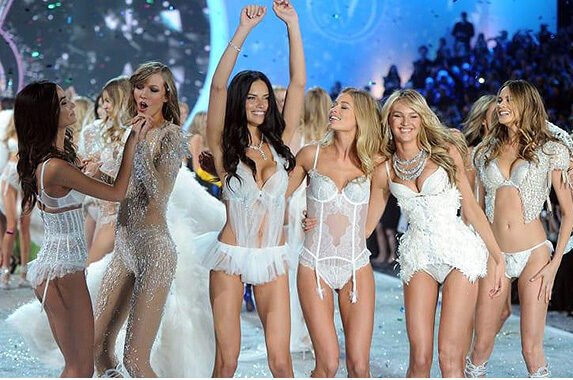 Victoria's Secret is one of the most famous underwear and lingerie brands in the world today. When they first emerged on the retail scene in the 1980's they were all about country comfort and silk sophistication. But in the 1990's they pivoted, focusing on body perfection. They began to garner global attention in 1995 when the first Victoria's Secret Fashion Show was held.  Supermodels graced the runway. They were referred to as "Angels", models with hourglass figures and luscious hair. They walked the annual fashion shows dressed in pretty lingerie and extravagant wings.
The VS Angels ruled the brand,  building the Victoria Secret business to a multi-billion dollar venture. until the world started to question the authenticity of these beauty standards. After all, not all women could look like the Angels, and expecting them to be the standard for beauty made people feel inadequate and unrepresented.
The misstep for Victoria Secret was timing. The cultural canons of the 1990's gave way to another generation of young women with very different attitudes about feminine beauty. However, VS didn't get the message. A prime example was their 2014 campaign "The Perfect BODY". They used ads of Photoshopped models displaying unrealistic standards like a flat stomach and zero stretch marks. Some women in the UK started an online petition for Victoria's Secret to apologize. However, the brand only replaced the campaign name with "A Body for Every Body".
In 2018, the brand also earned backlash on social media after revealing they wouldn't feature transgender or plus-size models in their fashion shows. Although they apologized, people continued to condemn Victoria's Secret for its unchanged behavior.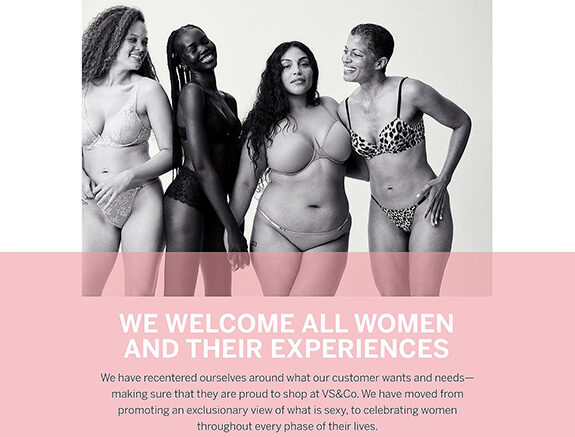 Though a little late, Victoria's Secret finally understood the assignment and launched The VS Collective in June 2021. This is a huge part of their plan to rebrand the company (and their clothing line!) to be more diverse, inclusive, and representative of more women around the world.
The VS Angels were mere models with special contracts. The contract details were never publicized, but it was observed that Angels only promoted the brand in campaigns and talk shows.
In contrast, The VS Collective's members aren't only tasked to promote Victoria's Secret clothing but collaborate with the brand to bring revolutionary collections, content, and programs to support women. For example, the brand launched the VS Voices podcast to discuss women's different experiences and how it inspired their personal advocacies. Some members of the VS collective that have appeared in the show are soccer player and pay equity advocate Megan Rapinoe as well as the transgender model and LGBTQIA+ activist Valentina Sampaio.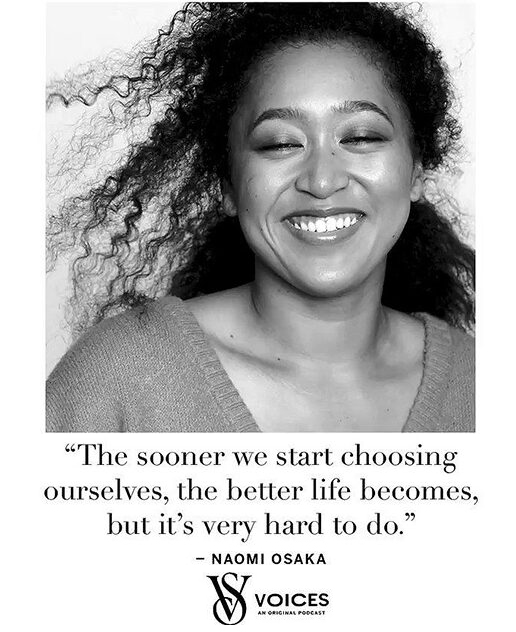 To further expand the group, Japanese tennis player Naomi Osaka was added to the lineup last November. As an athlete, she bears a lean physique. This shows how Victoria's Secret is opening up to different kinds of beauty compared to their past supermodel criterion for ambassadors.
Additionally, Osaka is also half-Black — a heritage that she actively advocates for. In the 2020 US Open, she wore a different face mask with the name of Black victims of police brutality, in hopes that it will help spread awareness on national television. With her as a member of the VS Collective, she will have an even bigger platform for her advocacy.
Now, Victoria Secret is all about women, strong, independent women.  The brands definition of beauty has evolved, lining up with cultural reality instead of phantasmal illusion.
Written by Allie Cooper
See Other Stories Written on Lingerie  Briefs