Avocouture: A Perfect Fusion of Fashion and Full-Bust Function
By ESTELLE PULESTON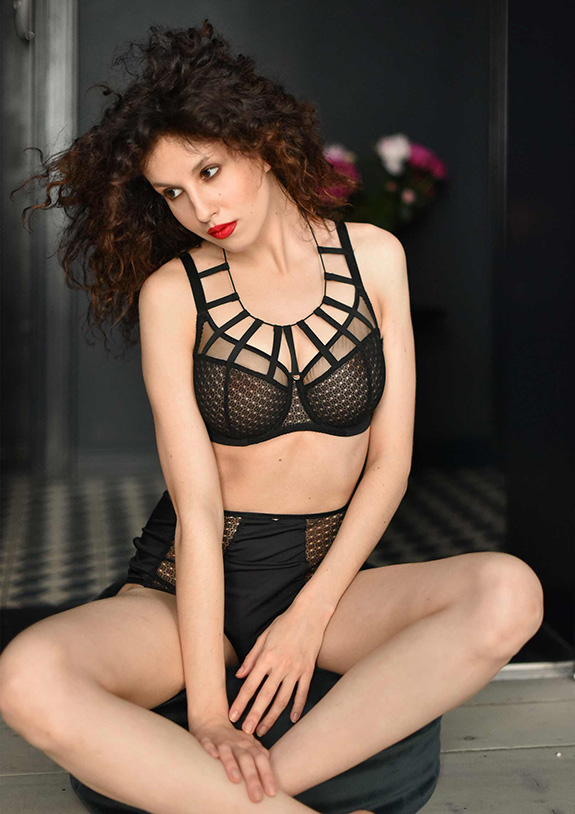 For full-busted customers, the modern lingerie landscape looks nothing like it did in the early 2000s, and no one knows that better than Anna Lejwoda. She's the co-founder and designer of Polish lingerie brand Avocouture by Avocado, which will soon be celebrating its 20th birthday.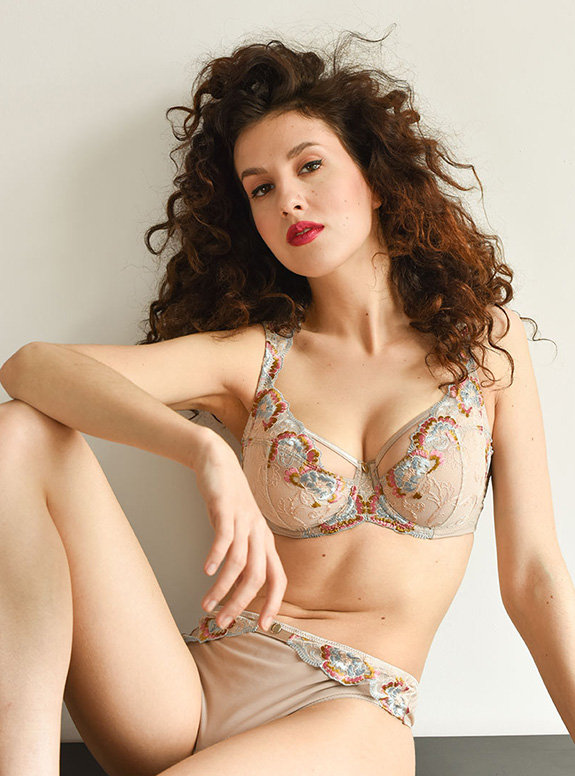 Like so many others, her full-bust focused brand (which goes up to an L cup) was born out of a frustration at not being able to find what she wanted to buy. It was difficult to even find a bra that would fit her, let alone in a design which was also pretty.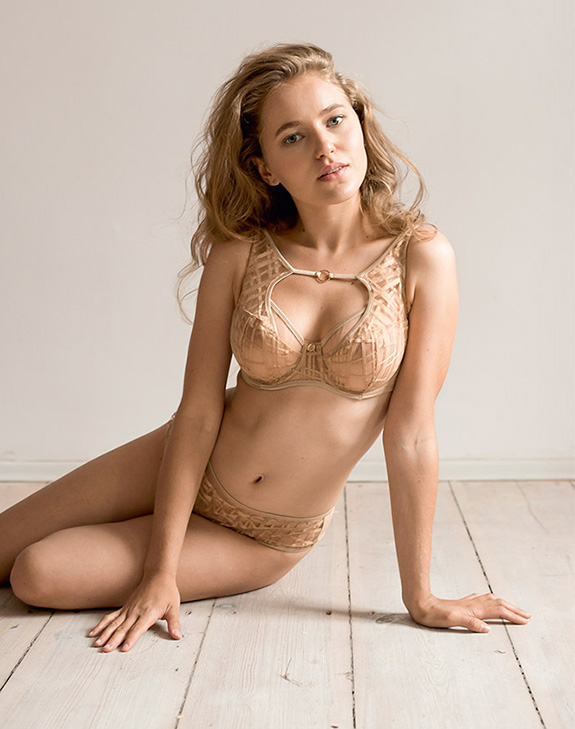 Remembering the larger cup sizes which were available to her back then, she says "You could tell that all the fabrics were chosen for smaller demi-cup styles. On top of that, they were not supportive enough, because lots of French brands at that time would use elastic mesh for the cups. I wanted the 'ugly sister' to become the belle of the ball. To be designed as a main bra in the collection."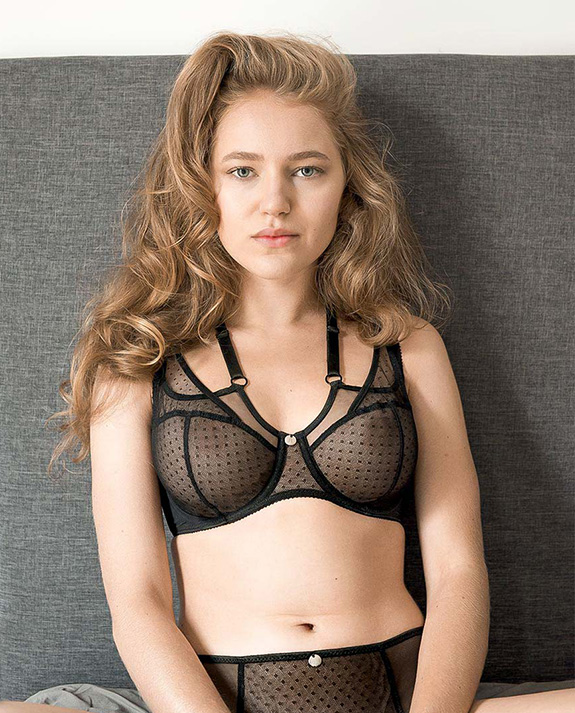 And so, with no prior fashion design experience, she set out to show the world what full-bust lingerie could look like. Her goal was to create bras which felt as light and luxurious as their smaller-cupped counterparts, and which challenged the common perception that only thick, padded cups could provide adequate support for a heavy bust.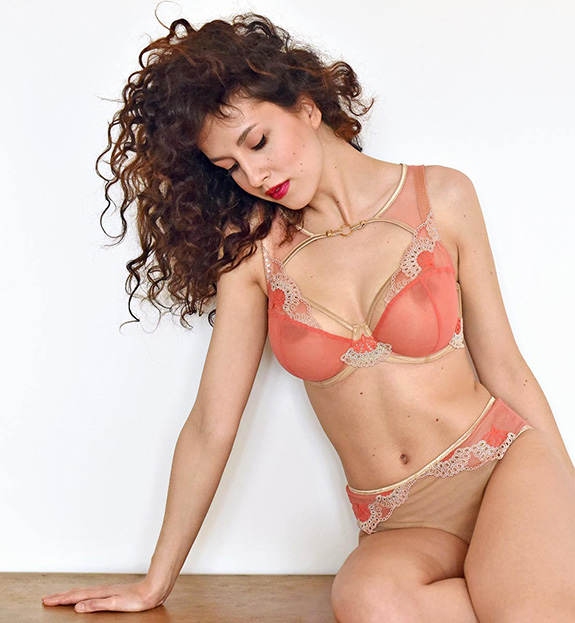 As a result, the Avocouture collection is all about transparency. Anna designs with sheer tulles, laces, and embroideries, something which makes the graphic outlines on many of her creations all the more striking. Her lingerie is delicate, but it isn't especially 'girly'. Instead, she tells me that she loves "smooth, clean lines and geometry". Yes, there are floral patterns, but they're often juxtaposed with bold, intentionally-visible seams and trims. And the standard bows have been replaced with minimalist metallic charms for a more modern vibe.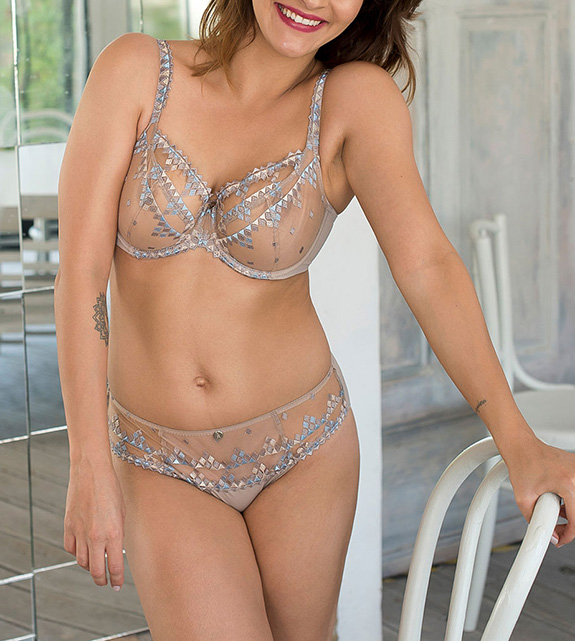 This 'no frills' look is also a result of Anna's focus on an excellent fit, something that is never sacrificed in favor of aesthetics. Purely-decorative details are rare, with almost everything you see having been included for a fit-based reason. A great example of this is the side panel found on the 'HCQ' and 'HCN' bra shapes which creates a visually-interesting diagonal line, but at the same time, covers a crease which tends to appear when projected breasts are lifted up by a properly-supportive bra cup.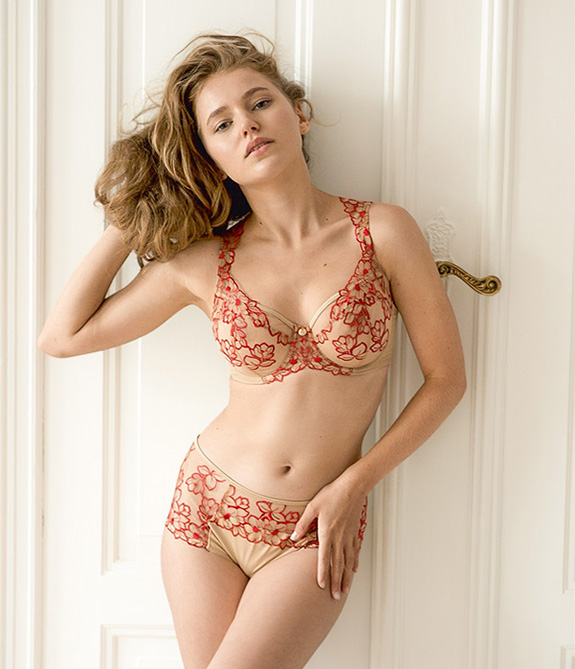 Another example is the signature horizontal collarbone detail found on numerous Avocouture bras. It gives them great styling potential under low necklines, but also helps to draw the sides of the breasts inwards plus avoid the straps slipping off narrow shoulders.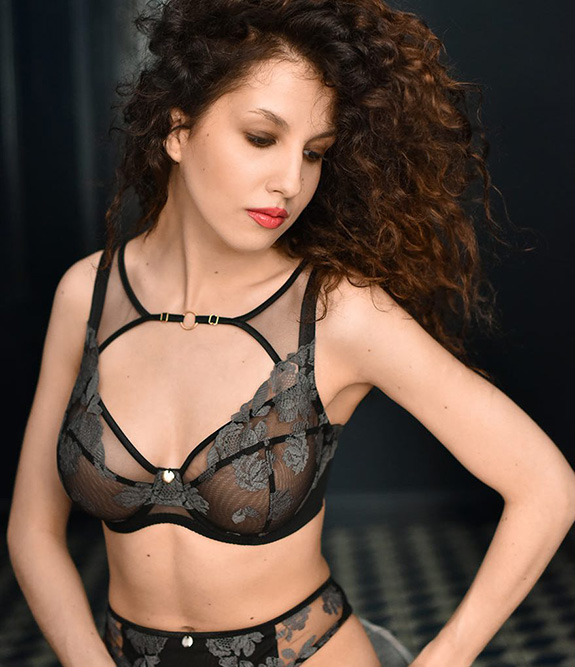 Currently, Anna is working on something which will make these details even more eye-catching – "I am really excited about it, as it is really something new" she told me – as well as refining the range down to four signature bra cuts. While these shapes provide varying levels of cup coverage, importantly, there's not an 'ugly sister' in sight!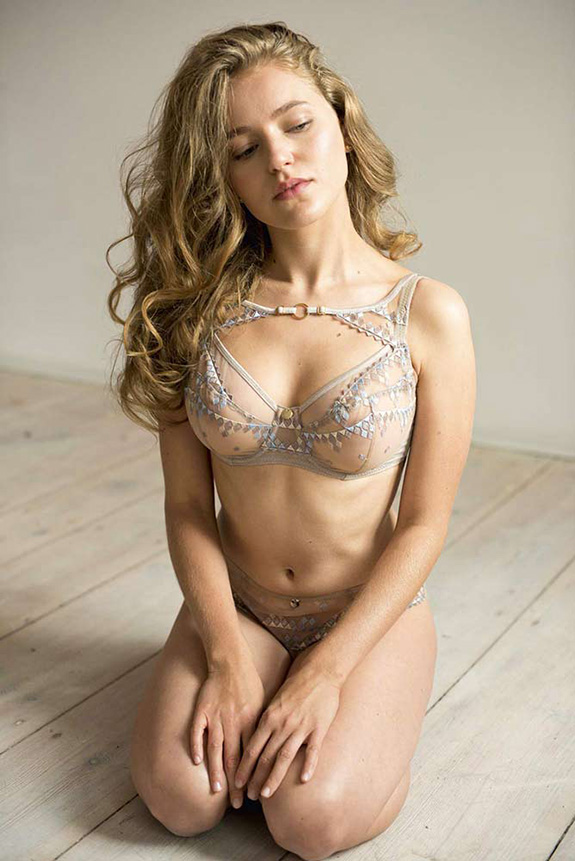 Contact information:
Website: https://www.avolingerie.com/
Instagram: @avocadolingerie
Email: info@avolingerie.com
See More Articles by Estelle Puleston in the Gallery