Work Hard, Play Hard in Men's Athletic Underwear
By BECKY YEE (Photographer/writer)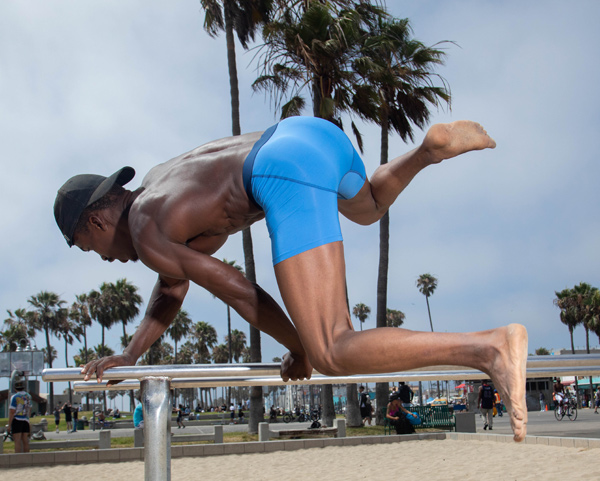 Leave it to a female-run manufacturing company to merge sustainability, style, and functionality into a product men love for sports, work or hanging out. These photos showcase durable, comfortable briefs for hardworking men. Models are wearing Athletic Works & Wrangler underwear, two of the many Grey Matter Concepts' private label and licensed brands.  (Above: Athletic Works briefs, Model: Myles @myl3z6. Photo by Becky Yee)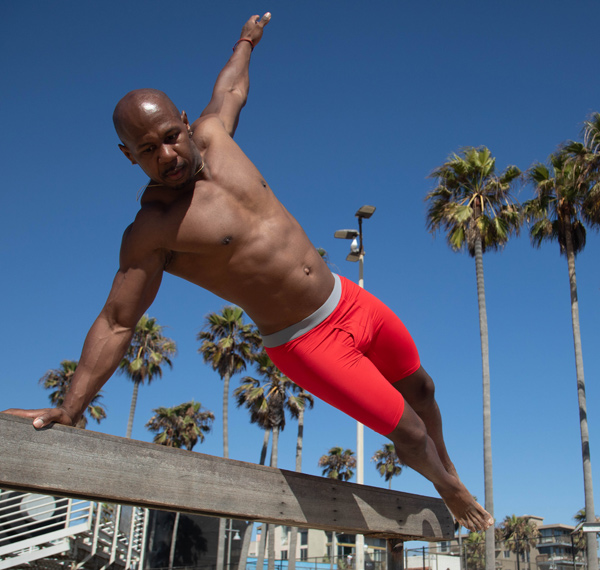 Athletic Works briefs, Model: Model: Ramon White @fituarenot. Photo by Becky Yee
Sustainable
In 2021 Grey Matter Concepts recycled over 100 million plastic bottles to use in their fibers. 81% of their products are made from sustainably sourced materials, and 100% have an element of sustainability incorporated into the product or process.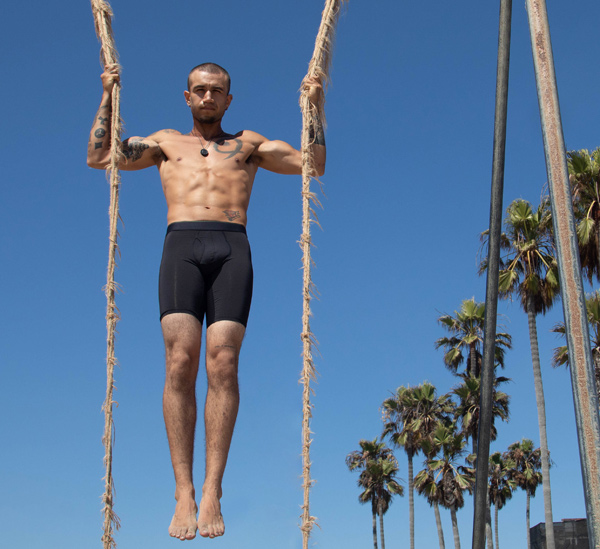 Athletic Works briefs, Model: Model: Tyler Donis @donis.tyler. Photo by Becky Yee
Sexy
"These athletic briefs are not only great for working out but my girlfriend was really happy to see me in these boxers. She says they look so much sexier than the baggy cotton boxers I normally wear" Antoine from Montreal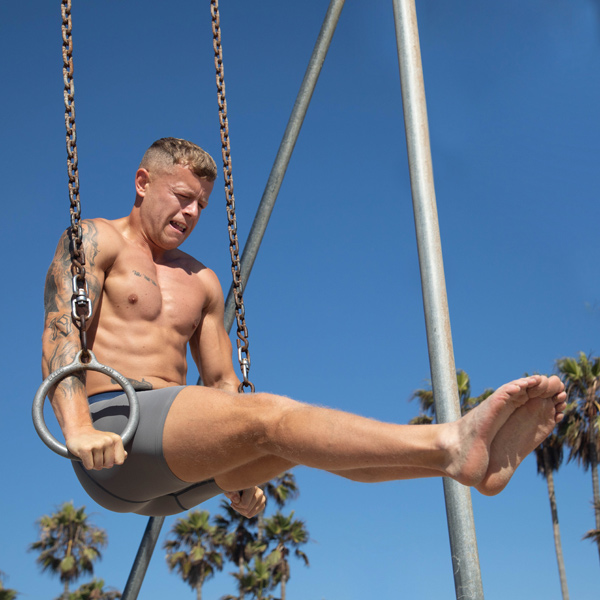 Athletic Works briefs, Model: Model: Joe Freeman @joefreeman93. Photo by Becky Yee
Functional
Constructed with moisture wicking materials this breathable underwear not only keeps a man cool, but also prevents chaffing. Designed with a supportive pouch, they are built to lift, support, and isolate; thus, increasing comfort during workouts.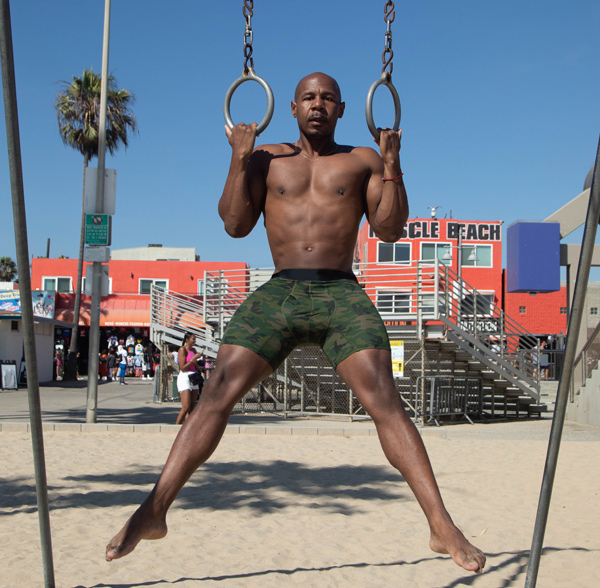 Wrangler briefs, Model: Model: Ramon White @fituarenot. Photo by Becky Yee
Grey Matter Concepts are industry leaders in multi-category Brands. Every piece they produce has a job to do; wicking sweat, fighting odor, and staying put to keep people fresh and let them focus on the things that truly matter. While men's basics are their core business, they also produce select women's and youth apparel.
Grey Matter Concepts @greymatterconcepts
Photography: Becky Yee  @beckyyeephoto
Production: @colorwheelstudios
See more articles and photography by Becky Yee