Lingerie for the Golden Hour: Hesperides by Karolina Laskowska
By ESTELLE PULESTON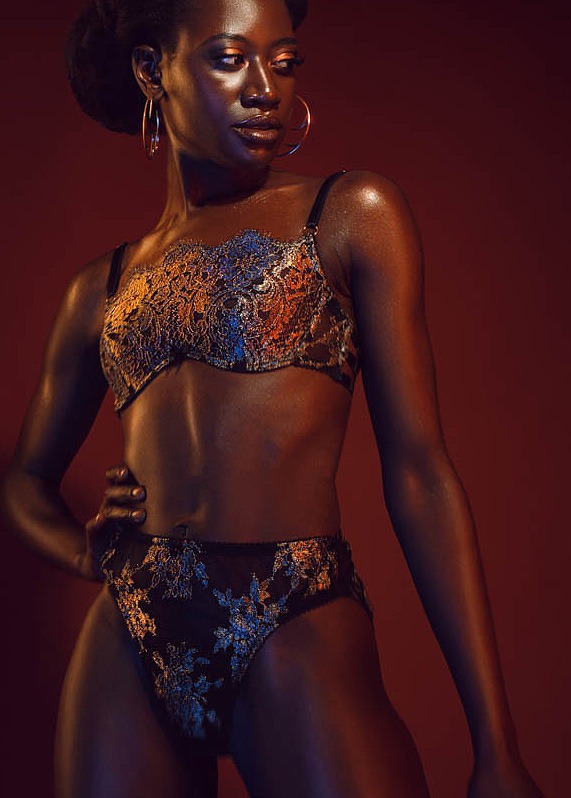 After a number of years spent focused on bespoke work and collaborations with other brands, luxury lingerie designer Karolina Laskowska has returned to the world of ready-to-wear with her latest collection, Hesperides.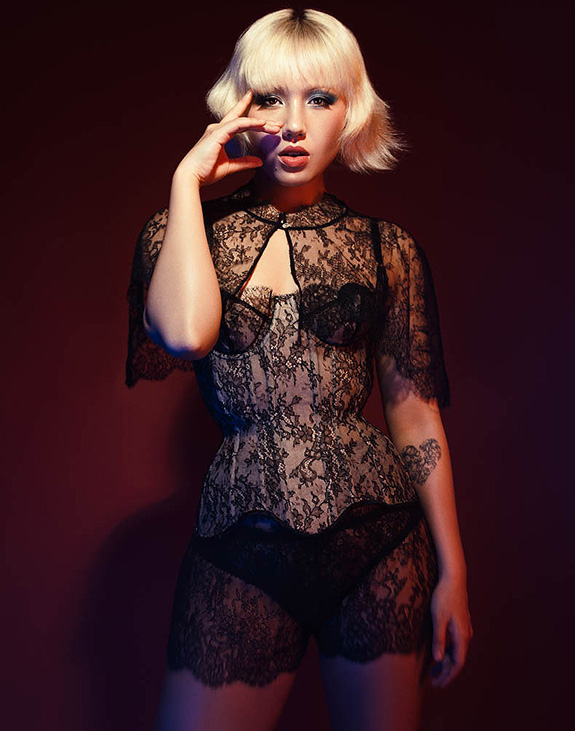 Comprising a mix of corsetry and 2- and 3-piece bra sets, the collection merges eye-catching silhouettes with opulent metallic laces, plus other exquisite fabrics such as an "incomparably soft" black Leavers lace made with 78% silk content. Couture-level construction techniques are employed throughout, alongside artisanal flourishes such as painstaking silk ribbon embroidery.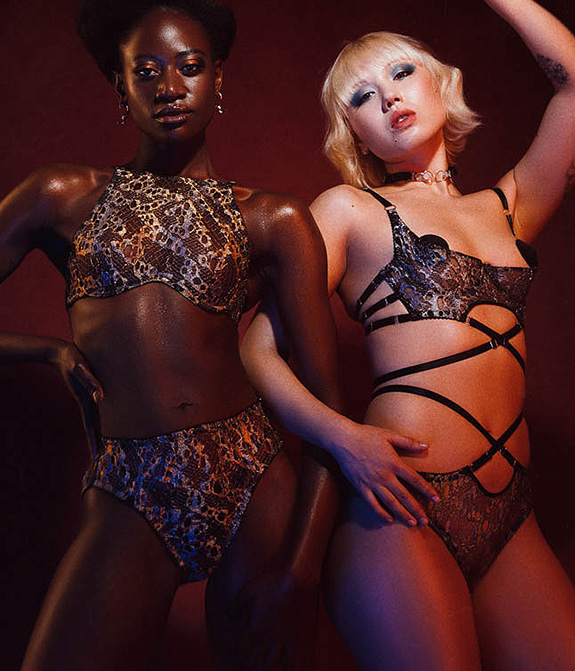 Fans of the brand will recognize a number of signature Karolina Laskowska looks here, such as lacy tap pants, coordinating chokers, a Kestos-inspired bralette, and her Ara crossover-waist brief which has been reimagined with stunning copper-tone lace.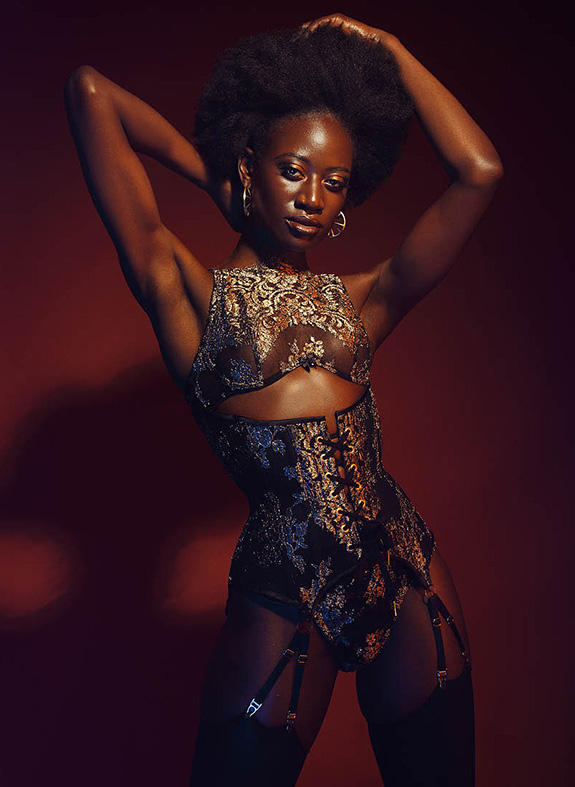 But there is also plenty that's new, or at least new to this brand. Karolina is highly knowledgeable about vintage and antique intimates – she's also the founder of The Underpinnings Museum, a free-to-access online museum dedicated to the history of lingerie – and this collection includes a range of historically-influenced shapes which have been updated to offer a more modern look and fit: 18th-century inspired short stays, 1950s 'New Look' inspired bobbinet corselets, and garter belts based on original 1950s and 1930s pieces from her personal collection.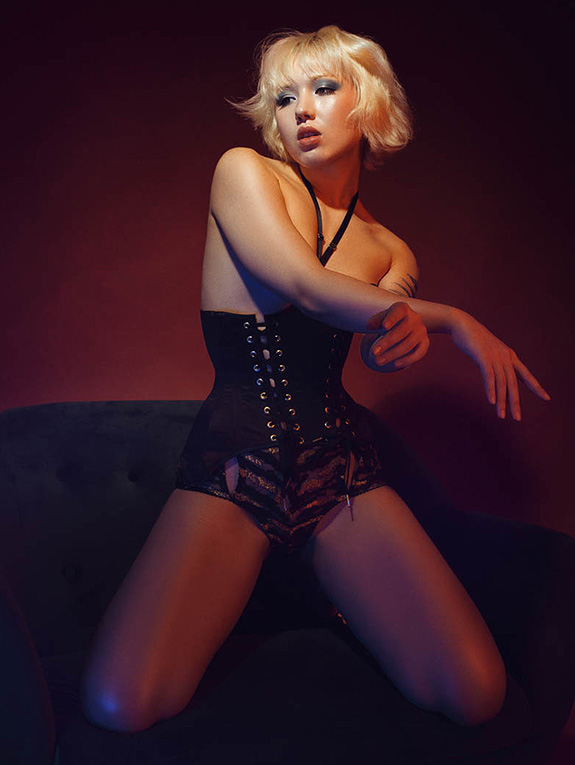 Also of note are the high-necked monowire bras, a relatively new addition to the Karolina Laskowska product line up, and available in Hesperides in a choice of three very different laces: the elegant, eyelash-edged gold lace of the Erythea bra, the contemporary and organically-patterned lace of the Hespera bra, or the stand-out tiger stripe lace of the Tara bra.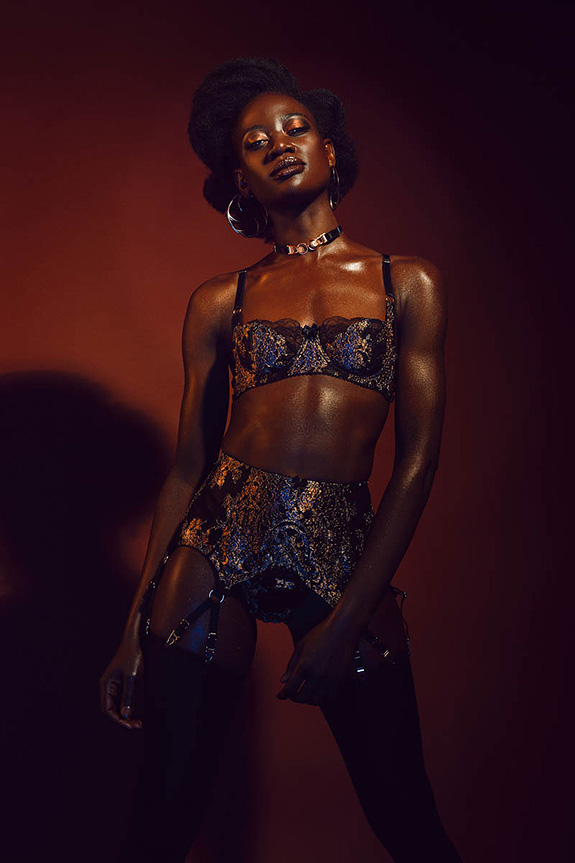 Everything is hand crafted by the designer herself in her Oslo atelier, and she offers a number of customization options as standard. For example, nude illusion garments can be made in a range of skin tones, monowires can be replaced by separate plunge wires to tweak the fit, and the silk ribbon embroidery details can be done in your choice of color palette.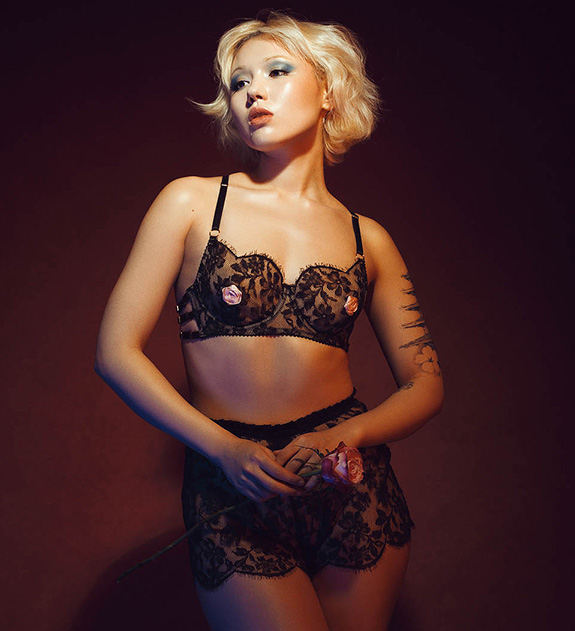 This new collection also represents a size expansion for the brand, with selected bras now available up to a Karolina Laskowska size 26 which fits 30J, 32HH, 34H and 36GG. This flexibility is thanks to adjustable, elastic-backed bra bands, a now-popular feature which Karolina was one of the first modern lingerie designers to utilize. Many of the briefs and thongs are adjustable too.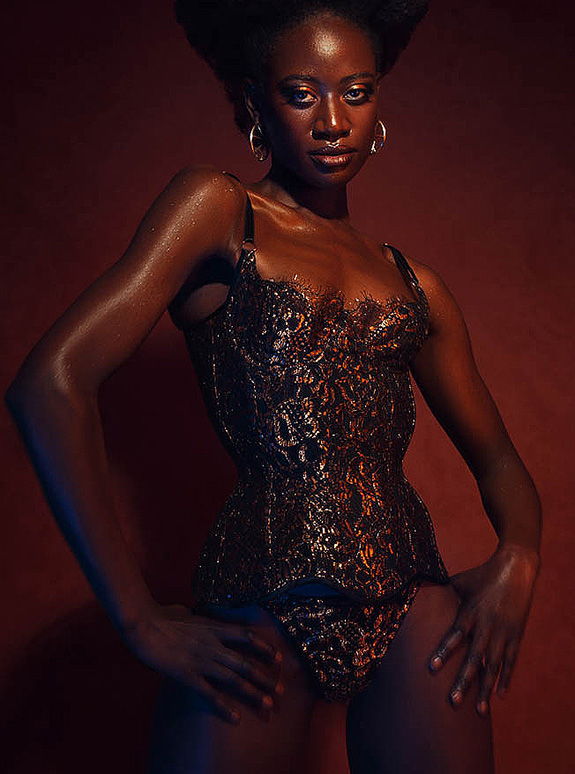 Prices start from 350NOK (approx. $36) for accessories and 1300NOK (approx. $133) for lingerie, and go up to 22,000NOK (approx. $2,250) for made-to-measure cupped corsets. A fully bespoke-fit service, which includes several fit samples and in-person or video fitting sessions, is available for an additional fee.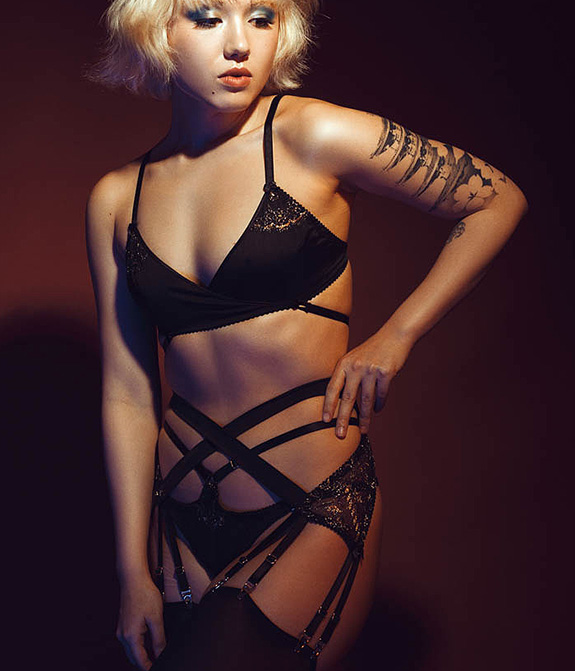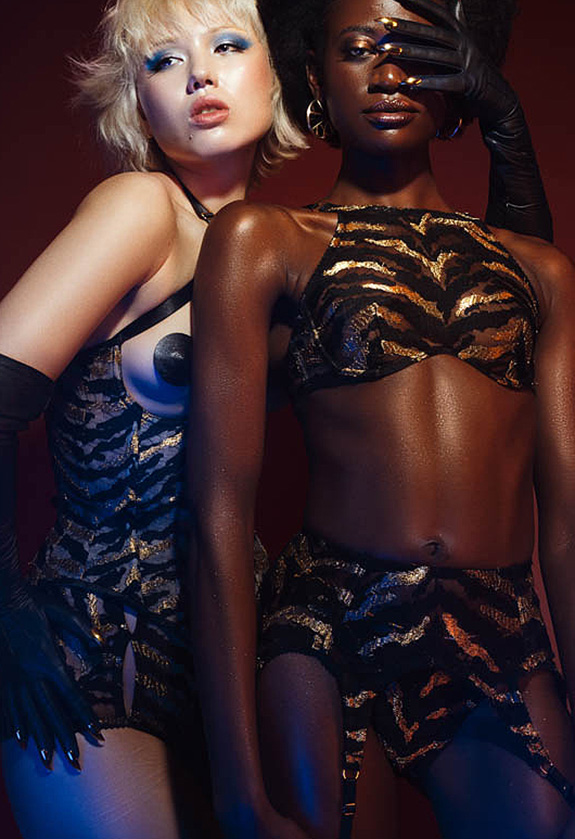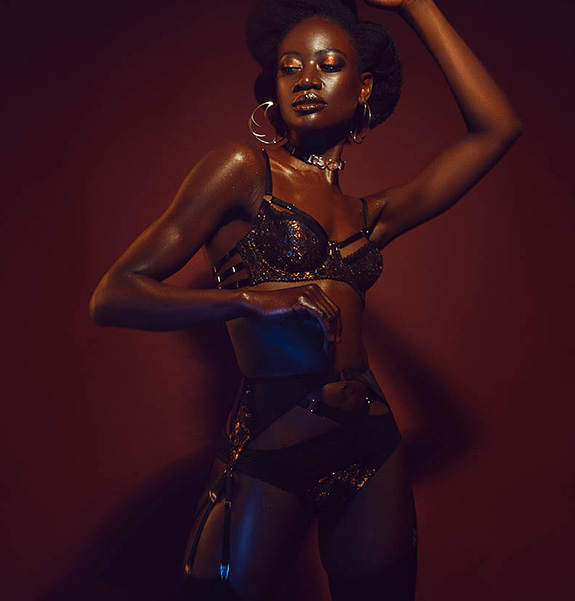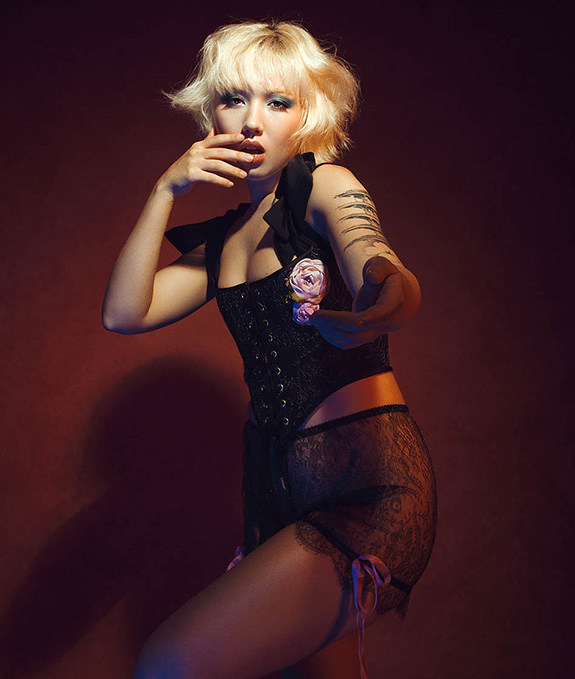 Contact information:
Website: https://karolinalaskowska.com/
Instagram: @karolinalaskowskalingerie
Email: info@karolinalaskowska.co.uk
Imagery credits:
Photography: Josefien Hoekstra | Models: Lian & Ama G at House Of U | Makeup: Ashley Groenewald | Assistance: Charlotte Celine