"WE GOT A FEMMY DUDE!"
By TINA WILSON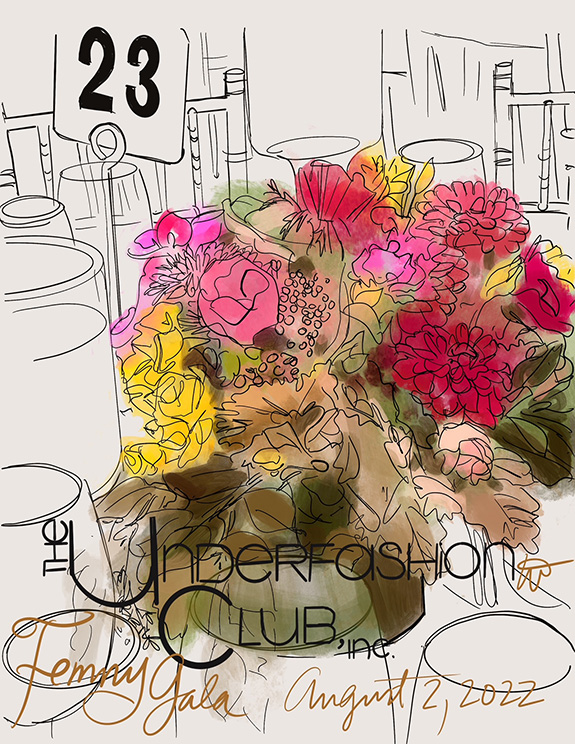 Disruption, the value of accurate information, the powerful unity of family, charitable giving and impending fame, those were the words on everyone's lips at the Underfashion Club Femmy Gala on August 2, 2022, held at Cipriani 42nd Street. It was a glorious soiree and those of us who are club members were beaming proudly!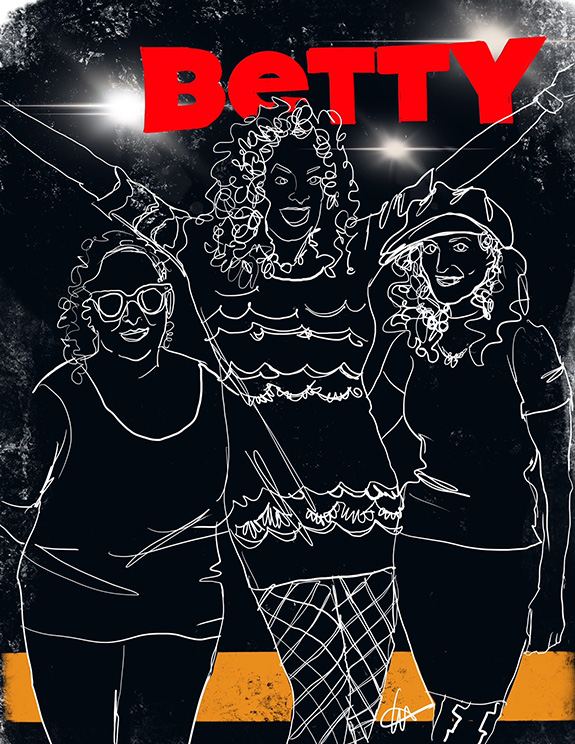 Our hosts were the outstanding group BETTY, comprised of three women with personality, talent and energy to spare! They led the way to an evening of firsts! We started by presenting the very first Brand Disruptor Award to Savage x Fenty, a brand that in record time has made its presence known in our industry for inclusion and diversity in a very real and authentic way. Inclusion isn't just a marketing pitch for Savage, it's a way of life for the brand. Rihanna sent us an awesome videotaped acceptance speech where she proclaimed, "We got a Femmy, dude!" and talked about pushing the boundaries of what sexy means. Her talented brand ambassadors were there to accept in person and support the club!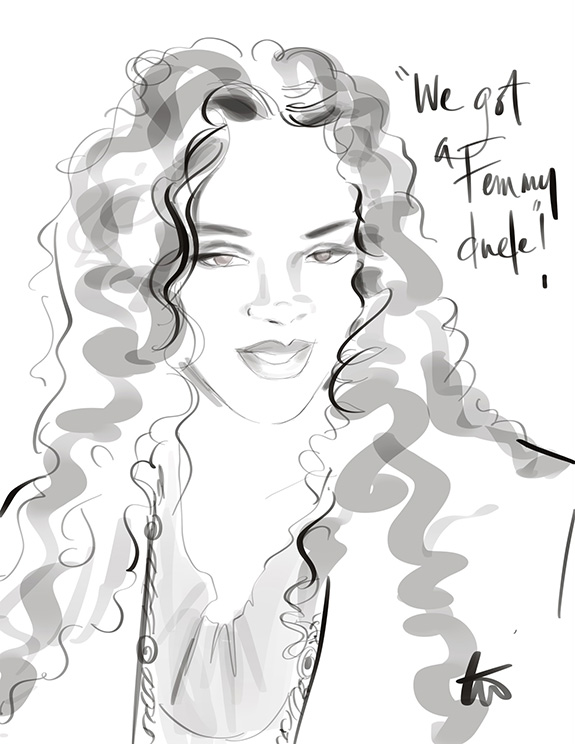 When it comes to giving back, Bombas (derived from Latin for bumblebee) wins hands down which compelled us to give them the Humanitarian Award. I can think of no other brand who lives by their mission as they do." One purchased = One donated." They make superior socks, underwear, and t-shirts; and I am sure there is more to come for men and women and kids. Dave Heath, co-founder was in attendance to accept his brand's award, and it was a pleasure to meet him!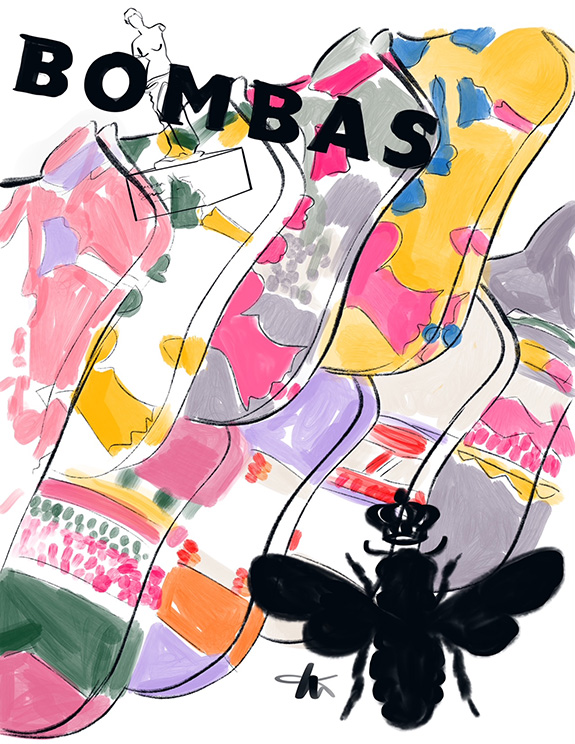 Congratulations to Parade for receiving our Rising Star Award, we look forward to what the future holds for Parade, they are off to a remarkable start. Co-founder Cami Tellez was present to accept the award.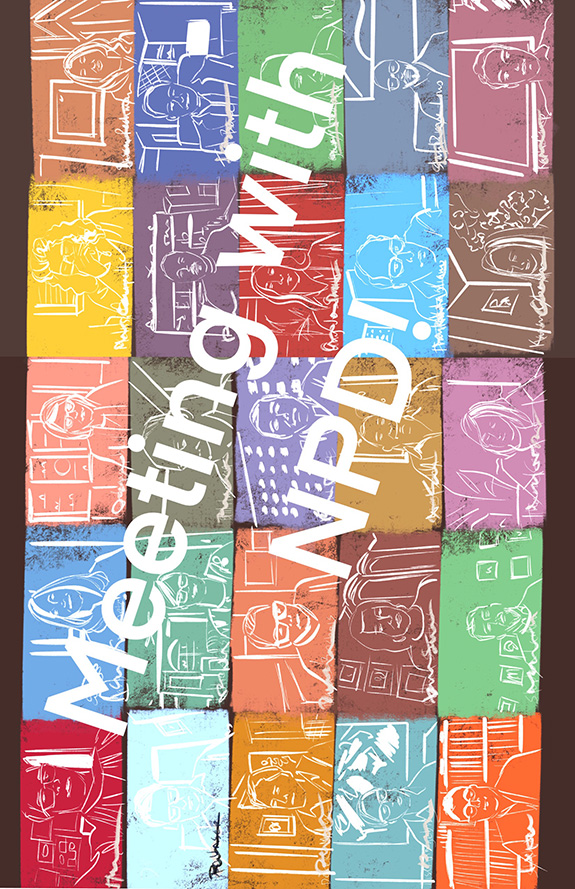 Zoom in on Retail Industry Leaders
NPD may not be a household name in most homes but in just about every industry you can think of from televisions to groceries and bras, they are legendary. NPD has made its mark with the global technology, analytics and data it provides to so many industries, and intimate apparel is no exception.  If you want to know what the top selling bra by size or color or brand is, ask NPD and you will get point of sale data that you can literally take to the bank. I get dizzy thinking of all the information they supply and now that they have merged with IRI, the sky's the limit. Congratulations NPD and thank you Marshall Cohen for accepting the award and bringing your infamous personality and humor to our event!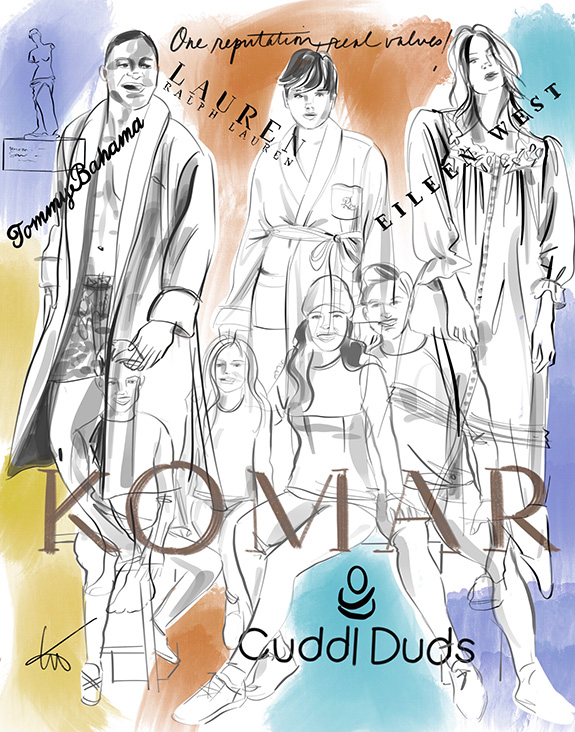 If you're breathing, are a man, woman or child, and have ever worn pajamas or underwear, then you have been a Komar Brands customer. They are the largest maker of pajamas and loungewear in America with a stellar reputation and rightly so.  We saluted the Komar family for is 100+ years in the intimate apparel business with more licenses and brands than I could possibly list. For the first and the only time we presented the Generations Award….to Komar Brands and it was fitting as the multigenerational family was in attendance with sons, daughters, cousins, nephews, fathers and mothers all there supporting our mission as well as the many talented, design, sales, sourcing and merchandising people that make it all happen. Thank you, David and Charlie Komar, for your unwavering support and your ability to keep our industry thriving.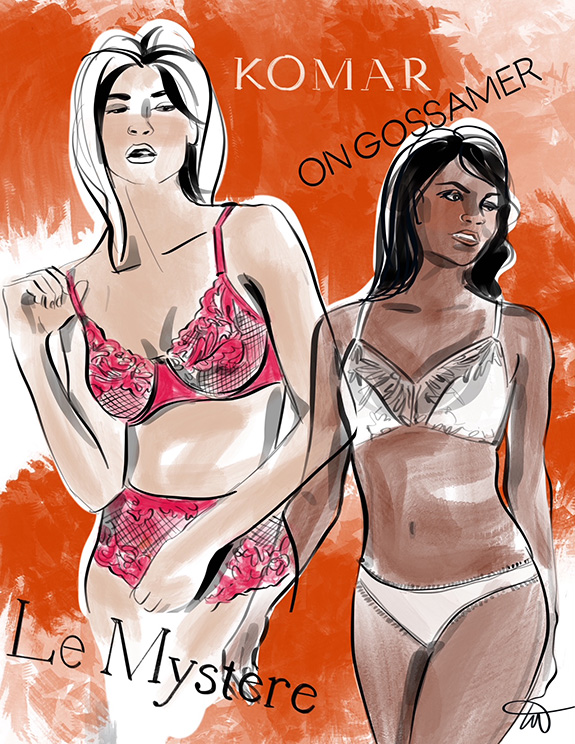 We capped off the night by dancing til the wee hours captivated by the peerless genius of Erika the DJ (@djtokyorose) who spun all the old skool songs I love as well as keeping the under 30 crowd on their feet singing along to the newer tunes! The evening was magnificent, and I looked amazing as did everyone else!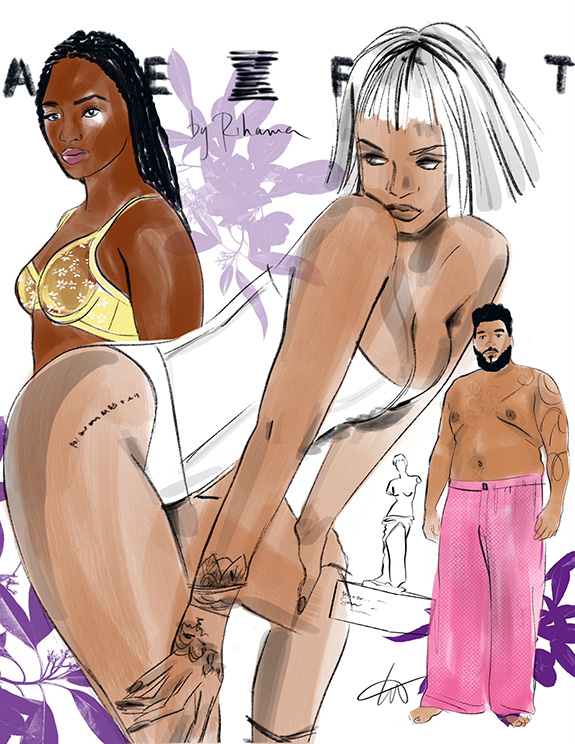 Thank you to all the committee members, volunteers, tech support, event planners and our club administrator for pulling off what others might deem impossible! I have been asked how we will top that night at next year's Femmy, the answer is I have no clue!
But we will try…
Be Well
|Tina
See other Illustrations and Blogs by Tina Wilson in our Gallery