Mey Lingerie Continues its North American Ascent with Rave Retail Reviews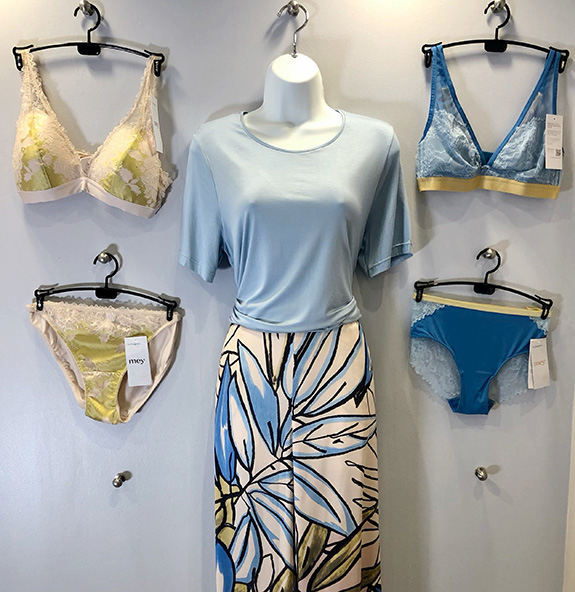 By ELLEN LEWIS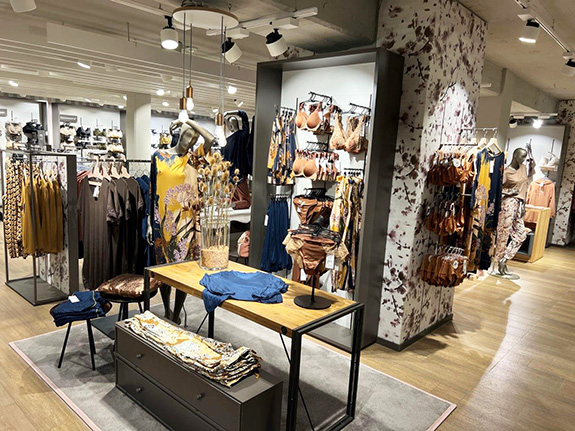 Mey Lingerie continues its ascent in North America garnering rave reviews from retailers who have launched the brand. Mey's mesmerizing merchandising formula, the joyful patterns, charismatic color palette and stellar company character is the reason why. Combine this with the range of styles designed and engineered with Mey's attention to quality and creativity and stores are thrilled with the results. Speaking to several retailers for feedback, I discovered that Mey is not only my cup of tea, but a rising star at retail.
Here's what they said:
Sharon Hayles, Diane's Lingerie in Vancouver told me the following:
Mey is all about everyday luxury: stylish collections that boast sustainable, and natural fabrics that are super on trend.  I love that Mey is truly an all-encompassing lifestyle brand, offering bras and panties, daywear, and sleep and lounge collections in very inclusive size ranges. It is very easy to merchandise each collection because the colors and shapes work so well together to create an interesting and dynamic display. Our customers and fitters love Mey because of how wonderful the fit of each style is, and how they work for everyday wear but still offer pretty and feminine details.
From Jeanne Mann, Top Drawer Lingerie, Houston, Texas I heard:
For us at Top Drawer, one of the main reasons we love Mey is that they aren't afraid of taking risks with bold colors and prints. Their shapes remain classic and timeless, but they are playful with trends. It helps to capture clients of all different ages and lifestyles.
And Liliana Mann, Linea Intima, Toronto said:
We at Linea Intima love Mey for their quality and innovation. Their groups are right on trends in terms of colors and prints, exquisite in the quality of fabrics and workmanship. Our customers appreciate their "green groups" of cotton and their thoughtful packaging. I find the sizing and fit perfect, so all in all an easy sell!

Liliana couldn't send me an image from the store because she was sold out and awaiting new shipments
See More Mey Collections in Their Spotlight