Commando® Charisma ~ Sequins & Feathers Raise the Chic Odometer
By ELLEN LEWIS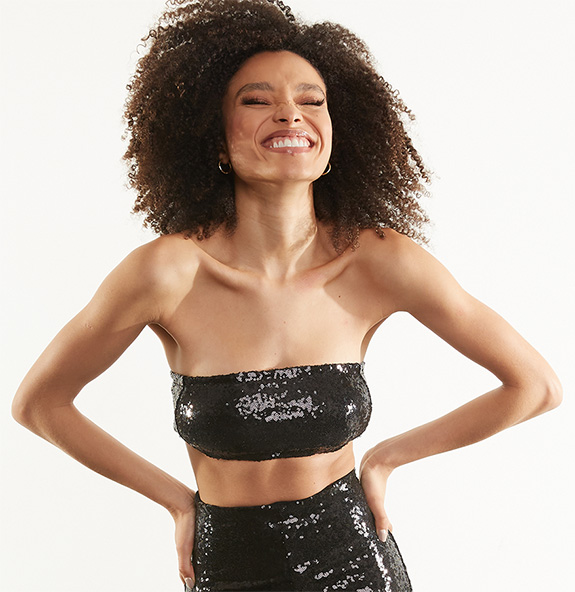 Commando® Charisma. This time it's sequins and feathers that raise the chic odometer for this crossover lingerie brand. Known for their innovative fabric development and bold merchandising acumen, Commando is defined by a fashion fluidity that defies the "rules" of intimate apparel design.
This season, the successful faux leather collection is runway ready with a new flared crop legging anointed with real ostrich feathers. The 4 way stretch material and signature internal smoothing waistband elevates this style to a comfort zone for XS-XL women. Sophisticated and playful, it's not just lounge ready. Just add heels and one is party ready.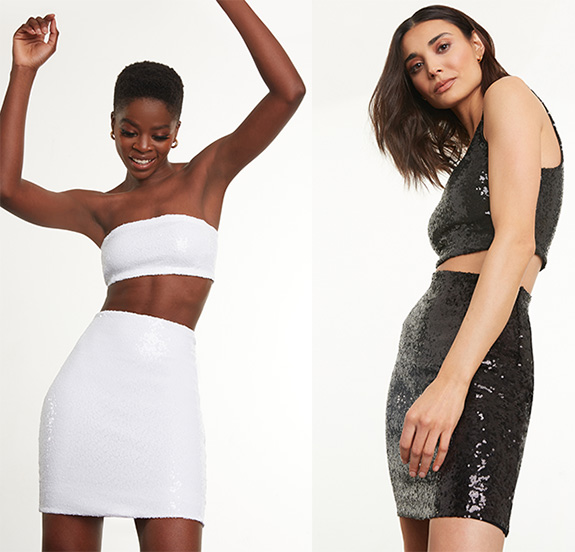 But it's the Sequin series that glow bright for Holiday 2022. Constructed with Commando's camouflaged engineering details, (note the built-in shorts on the slim skirt) these pieces insure a flexible fit for XS-XL. Mix and match the leggings, mini skirt, bandeau or crop top to make a showstopping statement this season. Add sparkle to any outfit or juxtapose them with any of the faux leather story. Either way, like the Commando brand, you will stand out!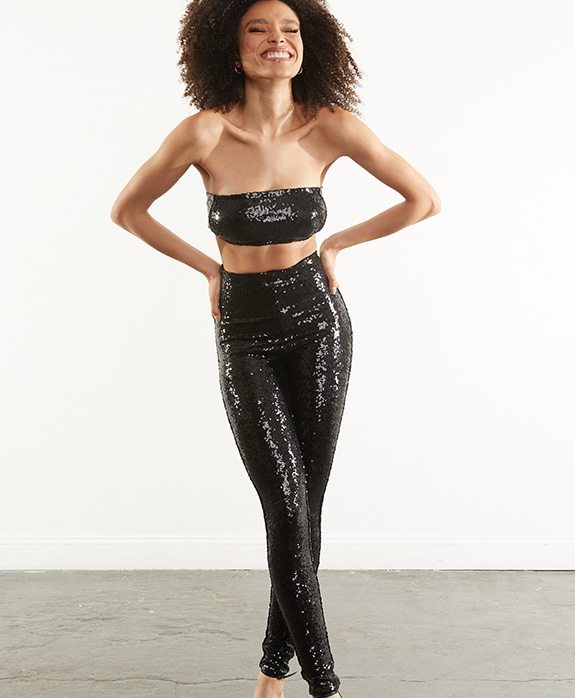 See More Commando Collections Here