Less is A'mor ~ Classic Lingerie With a Modern Twist
By ESTELLE PULESTON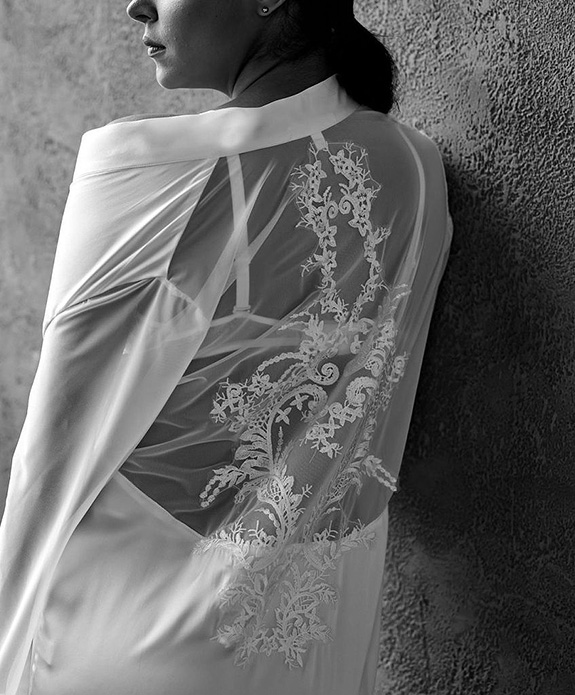 Created in 2014 by Irina Shad, an aspiring theatrical costumer and fashion design instructor, Less is A'mor is a Canadian lingerie and swimwear brand that's on the rise.
Aiming to imbue her designs with a sense of sophistication, Shad's collection is best described as 'classic with a modern twist'. Outside of swimwear, she works with an almost exclusively black and white color palette, and focuses on very timeless silhouettes for her loungewear creations such as piped button-through pajamas and short satin robes.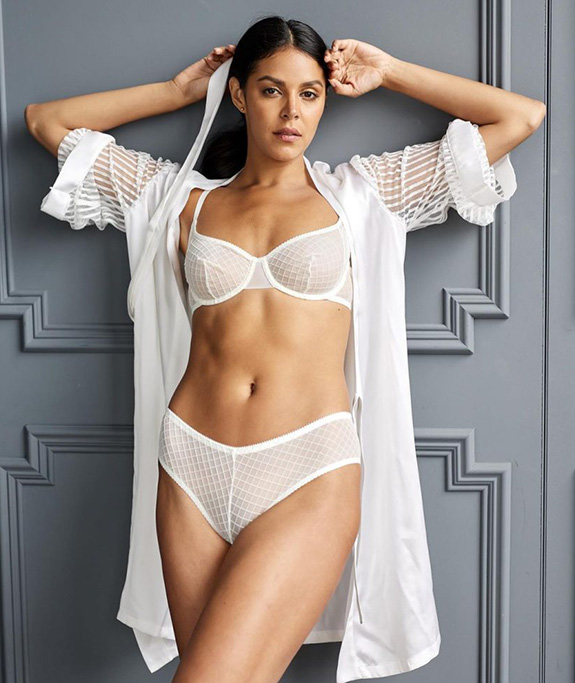 The lingerie on the other hand is both understated and a little edgy, with frequent use of sheer fabrics and elastic strapping. Tulle and lace fabrics are sourced from Europe, while the satin loungewear is made with locally-sourced silk.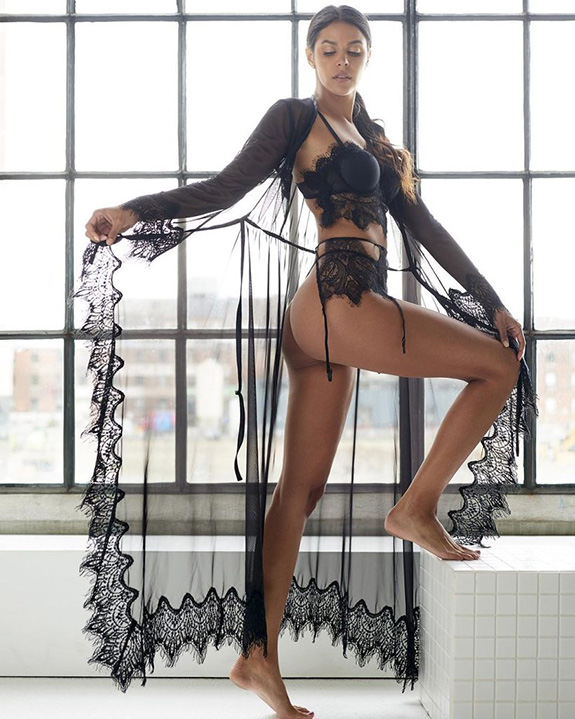 Less is A'mor may have started out as a small handmade brand, but last year it was picked up by The Bay, Canada's largest and oldest retailer. "With this opportunity we grew pretty fast as a brand and were able to organize two production centers: one in Canada and one in Latvia," explains Shad, who noted that the opportunity also meant rethinking her approach to design.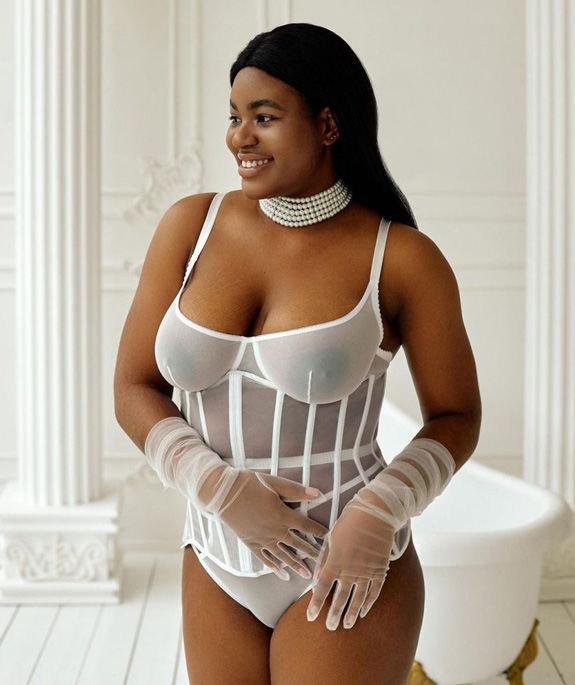 At its conception, Less is A'mor was an overtly sexy and fashion-focused brand. But with the typical Canadian customer valuing practicality in her intimates' wardrobe, lately Shad has begun putting more emphasis on versatile styles that work well as both everyday foundations and sensual boudoir attire. A plain tulle bra set which can be dressed up with a matching corset, for example, or lingerie sets with optional garter belts or removable garter straps.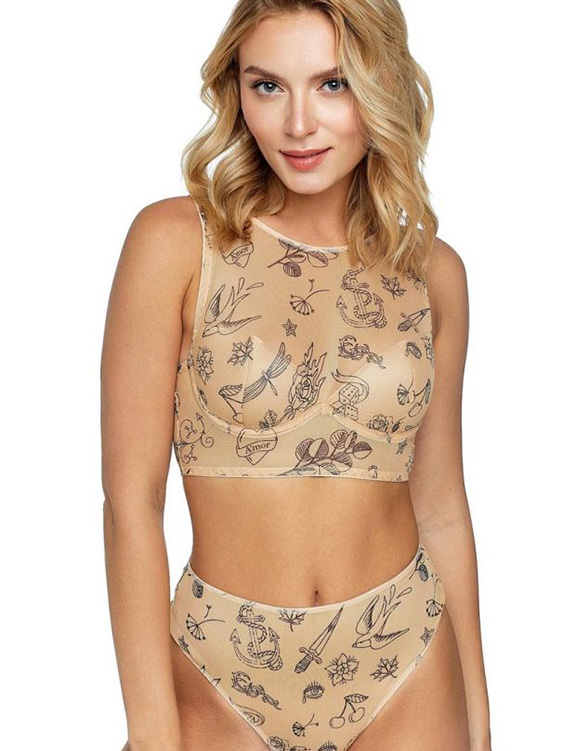 That said, you only have to look as far as the new Citala and Alnair sets in a limited edition, custom tattoo print mesh to see that there are still a few designs here created purely for fun!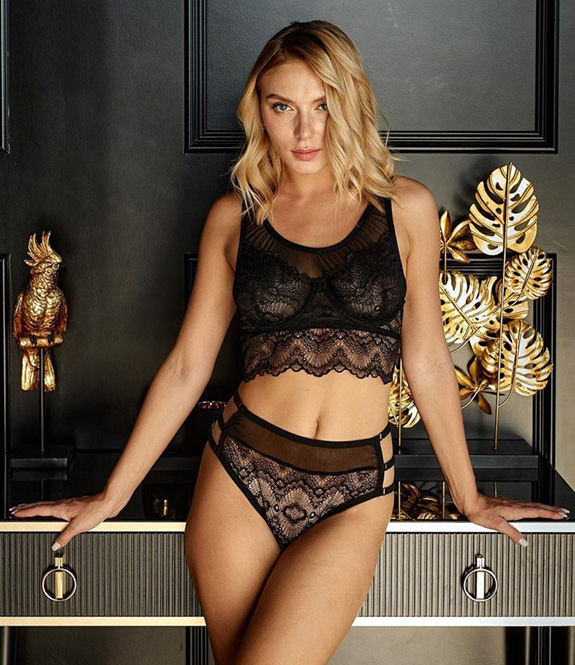 It seems Less is A'mor has successfully cracked the Canadian market, but Shad isn't pausing to rest. She's pressing ahead with her many plans for the near future: turning her sights to the US where she'd like to expand a lot more, introducing more wireless bralettes to the collection, and creating a range of higher-end designs with more focus on fine, luxurious laces.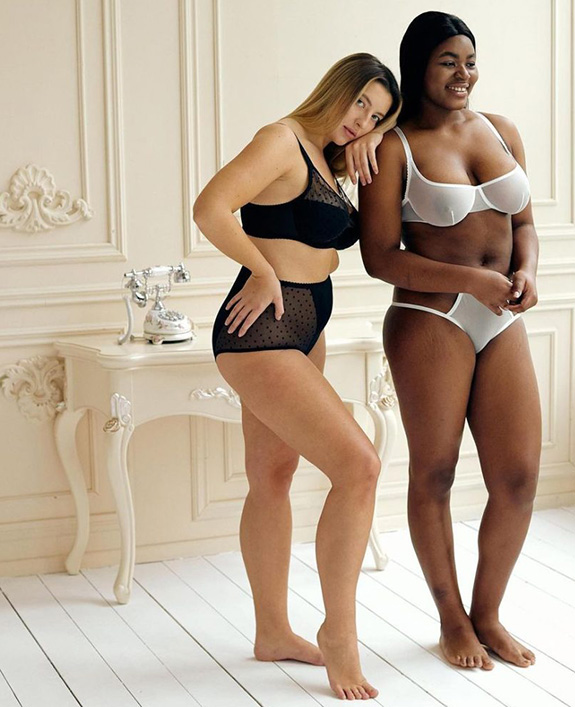 Recent additions to the collection have also included the brand's first full bust and plus size products, with a small handful of styles now expanding the total size range up to a 40F and 3XL. As for prices, items run from $23-350 CAD (approximately $17-265 USD) with the majority of the lingerie falling at the lower end of that range and the silk loungewear towards the top.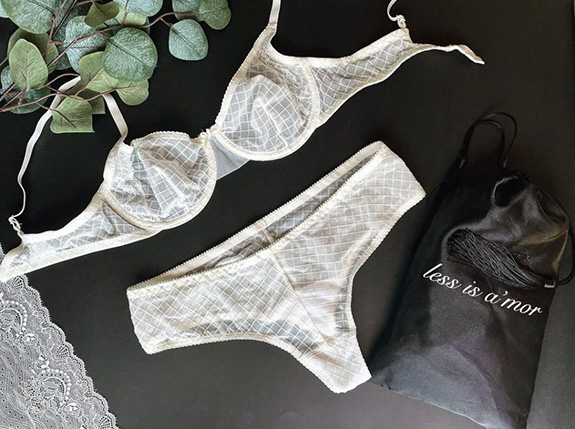 Read and See More Blogs by Estelle Puleston in Her Featured Designer Column on Lingerie Briefs
Contact information:
Website: https://lessisamor.com
Instagram: @lessisamor
Email: contact@lessisamor.com