The Artistry of Aubade Lingerie
By ELLEN LEWIS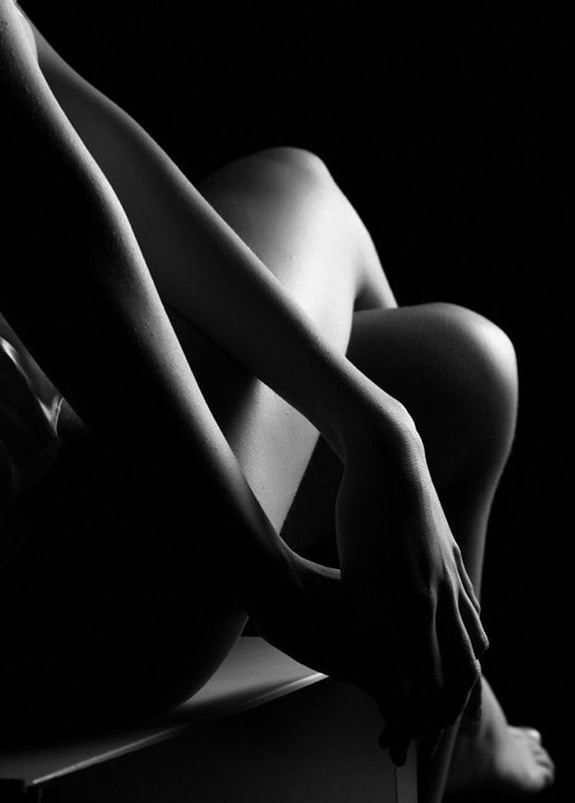 When I was 16 years old, I spent a summer in France: the goal of which was to learn to speak French. But the summer gifted me with much more than language skills. It introduced me to a culture whose respect for the female body was clear in the underpinnings of their art as well as their style. It spoke of a casual elegance, and it informed my perception of feminism. I purchased a photography book entitled "La Femme", a black and white collection of naked bodyscapes that revered a woman's curves elevating them to an artform. These photos captured the elements of female anatomy with simple lines and soft lights. For me, these images represented the soul of French style.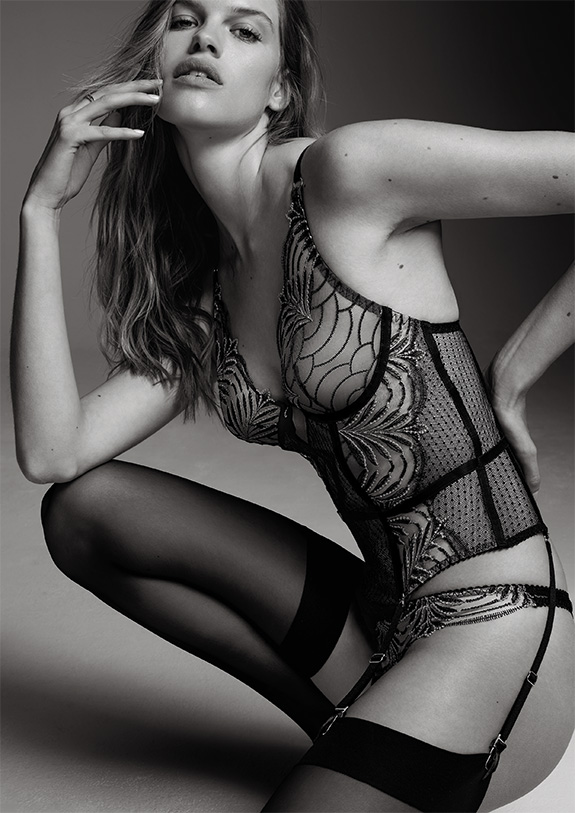 These photographs of Aubade's Hypnolove collection catapulted me back to my teens and that book, whose content defined for me, the essence of the French character. These pictures epitomize the brands aesthetic: sophisticated, sensual, and poetic. They leave the viewer's imagination open for interpretation.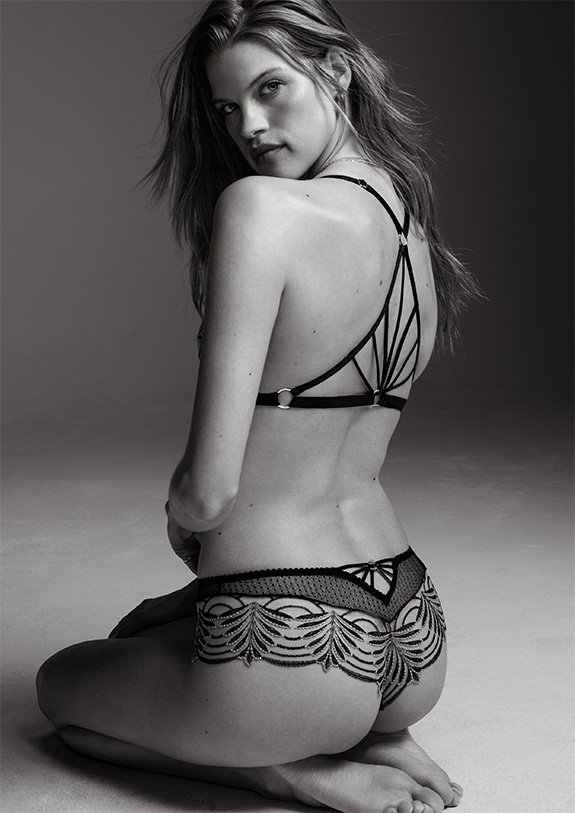 Seeing them in the flesh takes them to another creative plateau. Delivering for Holiday 2022, these pieces are quintessential Aubade artistry. Graphic embroidery detailed with lurex thread, stunning jewels and satin bows are exquisitely combined. A array of bras, panties, bustier, garter and stockings range in sizes from 30-40, A-G cups and XS-XXL.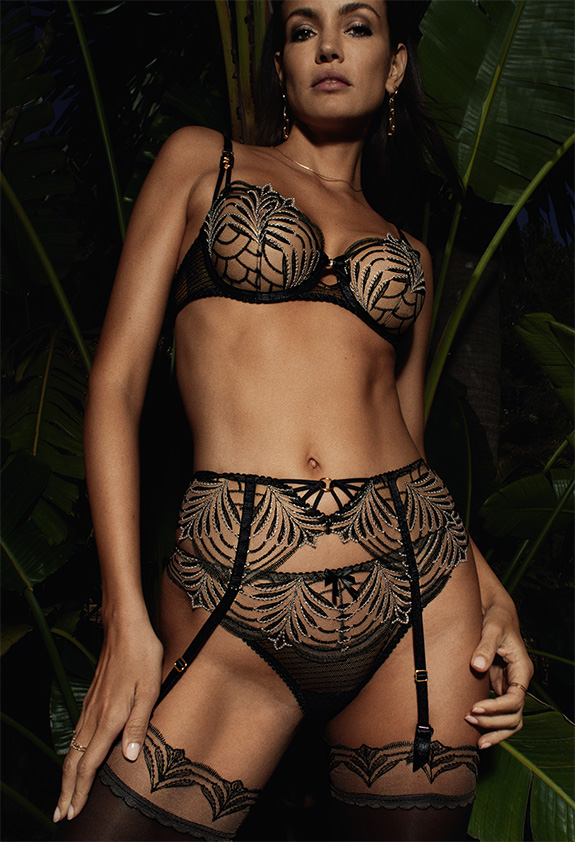 "All the Beauty of Life is Made Up of Light and Shadow" Leo Tolstoy
Read More Articles by Ellen Lewis on Lingerie Briefs