THE SEASON OF GIVING
By TINA WILSON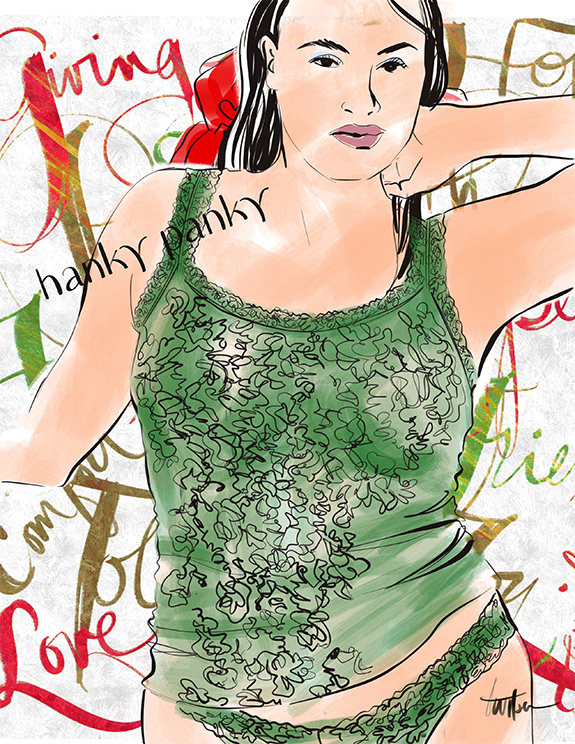 "They don't care!" The topic was sustainability. That was the response that received unanimous nods of approval from everyone in the room during a recent meeting with a group of people prominent in the intimate apparel industry. To some degree I'm afraid that it's true. I don't believe that most customers base their purchases on how ethical and sustainable a brand is, especially with recent inflation driving sales. I would LOVE to be wrong; time will tell. It's a debate that all industries are having now, even as we all know time is running out.
Tis'the season and it is all about giving.  I'm not referring to individual gift giving but to collective giving…to our planet. I wanted to focus on giving back in the way of sustainable practices that can make a real albeit small impact on our planet. The first brand that comes to mind is Hanky Panky, they are pioneers in waste reduction, partnering with Green Tree Charity. Their material certifications are endless, they encourage longevity in the care of their products and have a program to recycle bras and panties. A million thanks to Hanky Panky for their many efforts long before it became fashionable! All this and they make my all-time favorite most comfortable tank and thong.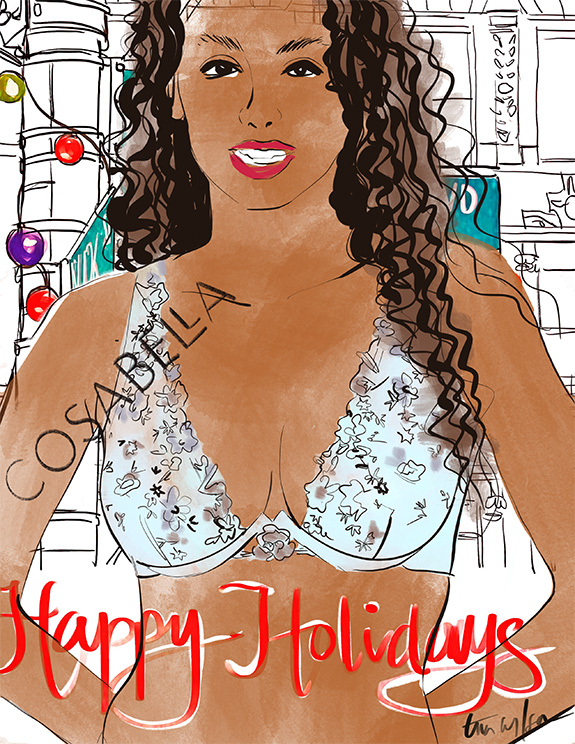 Another favorite brand of mine is Cosabella, recognized for its sustainable practices and all the while providing beautiful intimates. Using recycled packaging materials and energy saving practices in its factories has earned Cosabella the honor of being named one of the World's Most Ethical Companies by the Ethisphere Institute. Recycling fabrics can also be fashionable as demonstrated by Cosabella.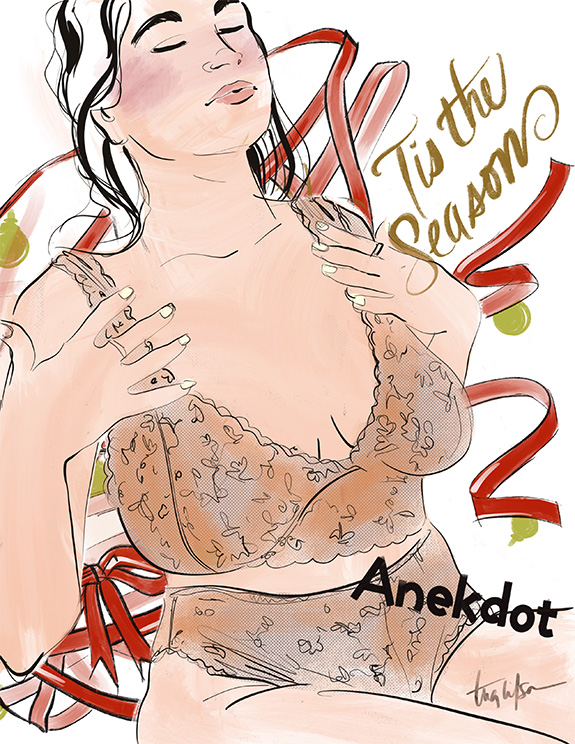 I recently discovered an "Upcycled" (creative re-use of materials) brand called Anekdot. They source from only certified GOTS or OEKO-Tex 100 fibers. Many of the components used in their German manufacturing are from pre-consumer production leftovers and fabrics though you would never know it as the product is fantastic looking, modern, and fresh. There is so much existing fabric in the world, it makes so much sense to use it up and not create more.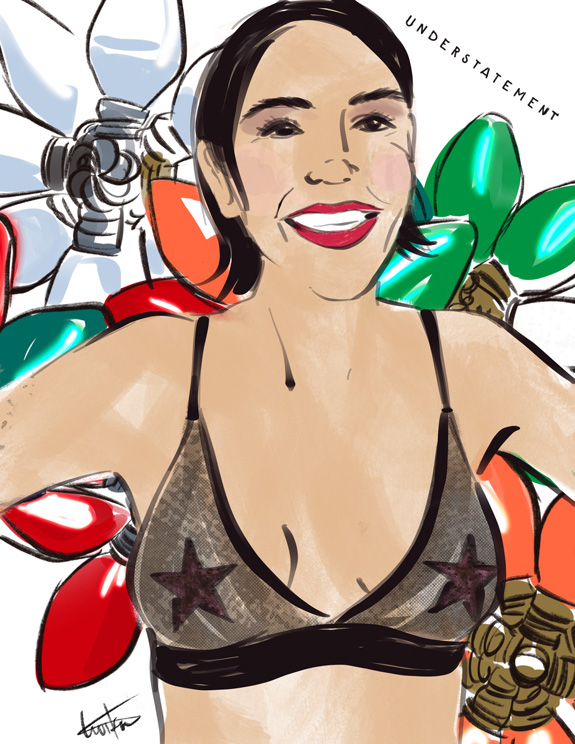 Understatement prides itself on using recycled materials.  Their sleek and clean range of intimates and swimwear is made from materials via ECONYL regenerated nylon, a byproduct of recovered fish nets from the ocean. Their collections are produced by European and Turkish manufacturers, reducing their carbon footprint.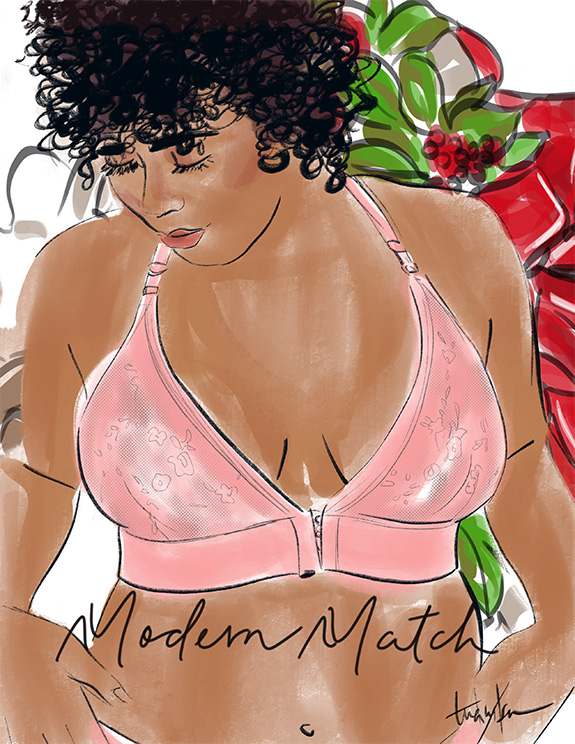 Modern Match appears to still be finding their way to being more sustainable like so many other fashion brands and we should applaud the effort, because it is not an easy undertaking. They are reducing their waste and using recyclable and biodegradable shipping materials.  I was reading an article the other day about "all the cardboard" we have used since the start of the pandemic; it was frightening and enlightening. Modern Match also supports female forward charities and that is certainly one of the best forms of giving.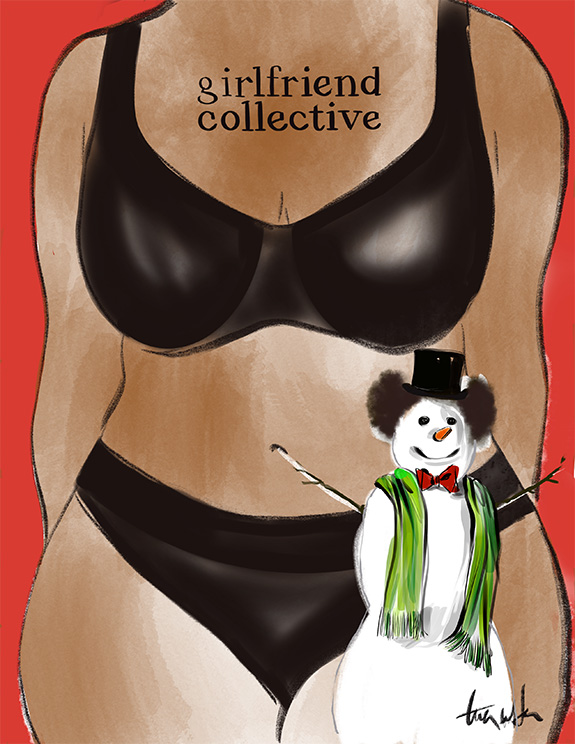 Girlfriend Collective prides itself on inclusivity and transparent ecofriendly sustainable practices. Using recycled plastics and ECONYL along with eco-friendly dyes is just the beginning. Wastewater is a huge problem in the production of apparel. Girlfriend Collective ensures its supply chain water is treated and disposed of properly. My favorite action they are taking is their ReGirlfriend program with allows you to send back old, worn, torn, and used pieces back to be upcycled. Circularity is key to making an impact, so kudos to Girlfriend Collective for this initiative.
In the spirit of giving, please think beyond what that traditionally means and support brands that are taking the much needed and frankly desperate step to reverse some of the decades of damage we have done to our world, so that future holidays are safe, joyous, and celebratory for us all. Happy Holidays, Peace and Joy to you and yours!
"I have found that among its other benefits, giving liberates the souls of the giver"-Maya Angelou
See More Illustrations by Tina Wilson Here