How To Start a Lingerie Business – Conversation with Ilona Shariga
By ASI EFROS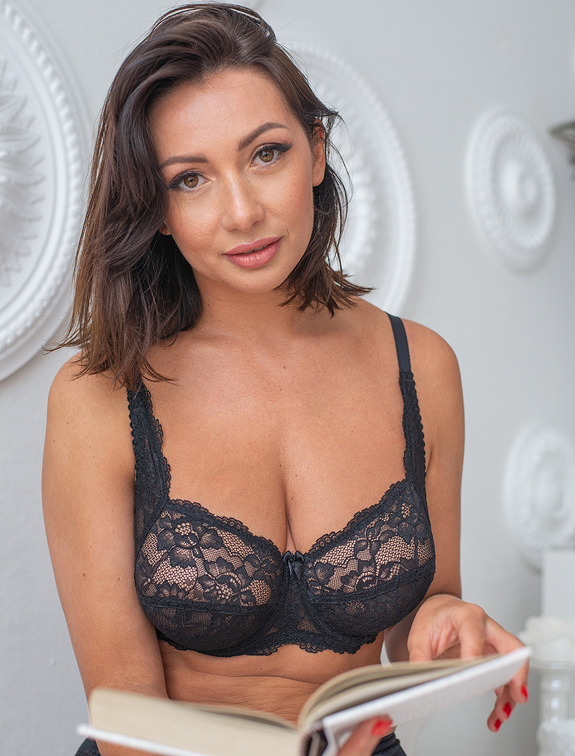 In this must-watch "Intimate Talks" interview, Ilona Shariga, a former banker and founder of the plus-size lingerie brand Ms Pomelo, explains the business side of lingerie. You will learn about the value proposition, target customer, Initial investment, financial runway, board of advisors, and investors.
Currently, Ilona oversees the progress of Ms Pomelo, which is produced at her family's factory. It is an experienced lingerie manufacturer based in the city of Liepaja, Latvia, a known textile and lingerie hub in the Baltics. The family-owned factory is 20 years old and is run by Ilona's mother, who is a technology officer by training and has dedicated her entire career to the field. The manufacturing unit specializes in larger sizes and has a full spectrum of capabilities: patternmaking, grading, cutting, and sewing.
The factory is experienced in product development and has worked with European and UK lingerie brands and retailers. The typical product line includes wire and non-wire bras, briefs, shapewear, and corsetry as well as mastectomy and nursing products. The manufacturer also has access to the widest range of top-quality lingerie textiles and hardware through locally based world-class manufacturers, Lauma Fabrics and Arta.
To watch more videos, visit the Intimate Talks Interview Series on YouTube.
Contact:
Asi Efros, Editor, Lingerie Briefs
Email: asiefros@gmail.com
Website: www.asiefros.com
Instagram: @asiefros
917.373.4339