Amor 'e coro: Luxury Italian Lingerie with a Fine French Touch
By ESTELLE PULESTON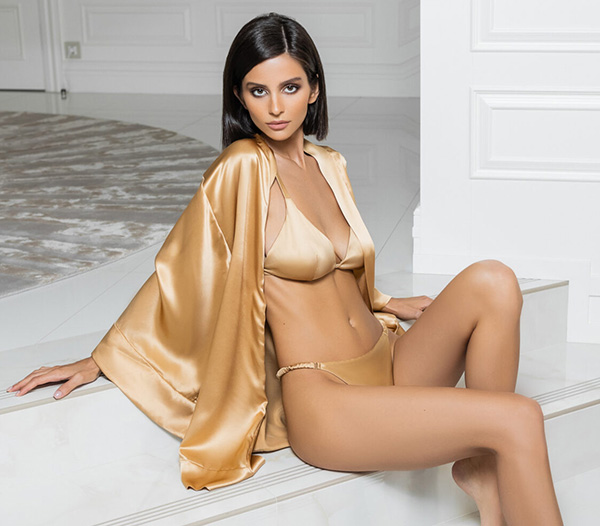 Launched in November 2020 by Ludovica Loi Cardia, Amor 'e coro is a luxury lingerie brand that brings together the refined Italian approach to dressing with French excellence in lacemaking.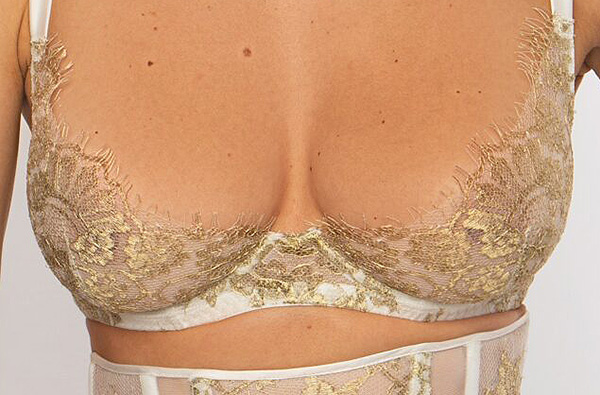 A long-time luxury lingerie enthusiast, Ludovica was inspired to launch her own line after returning to Italy from Paris, where she'd been working in luxury PR after obtaining a master's in fashion and luxury brand management. The only problem? While she might have been able to recognize and appreciate a French seam, or a fine-quality fabric, she had no idea how to actually sew high-end lingerie herself.
"I bought a bunch of books, took apart old bras and garments to observe how they were made, and read anything I could find online," she recalls, "I also took some technical lingerie courses in the UK, and started working with an amazing former haute couture seamstress who taught me a lot about the craft."
It's this kind of highly-skilled, quality-over-quantity craftsmanship that she's keen to keep alive through Amor 'e coro. The most challenging part of the brand launch – besides the fact it took place just before a global pandemic – was finding a local manufacturer with the necessary skills to create luxury lingerie, because so many of them have closed their doors in recent years. She ended up connecting with a few artisanal ateliers to produce her line, all of whom are based in Italy.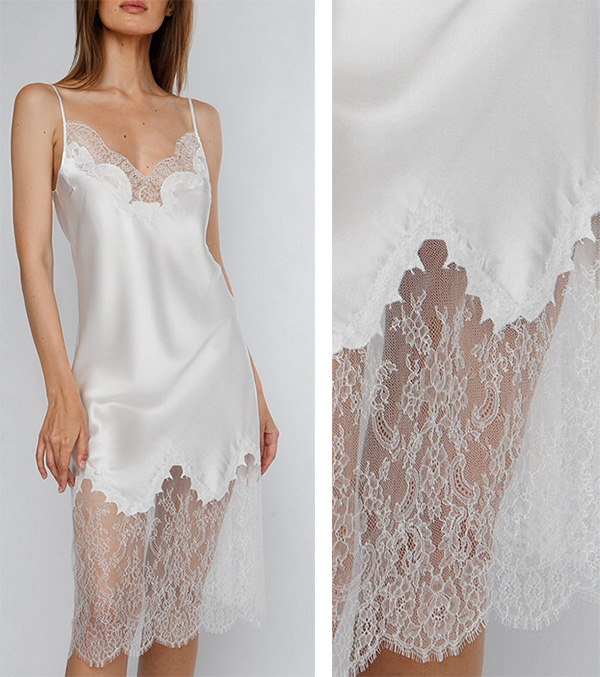 Amor 'e coro offers a small but varied selection of lingerie styles ranging from minimalist silk bralettes to sexy quarter cups, but where the brand really shines is with its nightwear. The garment shapes are fairly traditional, an intentional choice by Ludovica to eschew trends in favor of creating timeless pieces that will remain in your wardrobe, and cherished, for many years to come. But you will find yourself drawn to them nonetheless thanks to the unmistakable quality and beauty of the fabrics which is visible even in photos: ethereal Italian tulles, luscious silks from Como, and the finest Leavers laces from the Calais-Caudry region of France.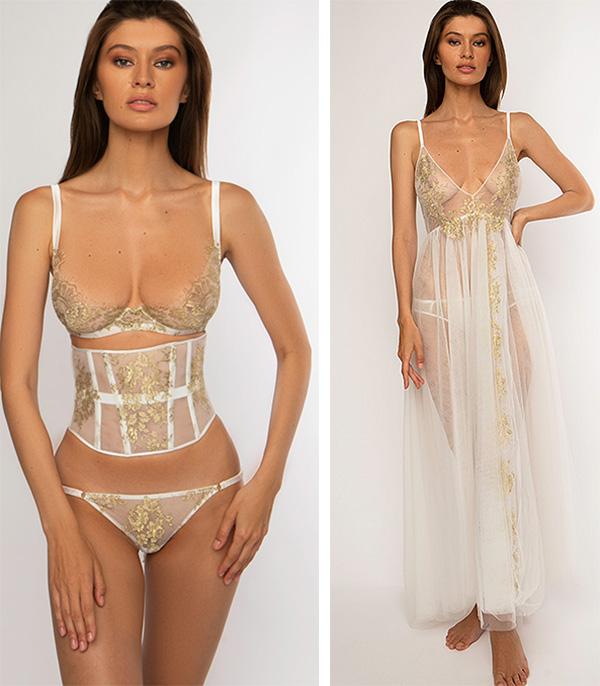 And while I haven't seen these garments in person (if you're headed to the Lingerie Briefs salon at CURVENY next month, you will be able to!), I have no doubt the quality shines through in the smaller details too. The billowing, floor-length Il Mare d'Autunno nightgown for example takes 15 hours just on sewing, and it's not even the most time-consuming garment to make!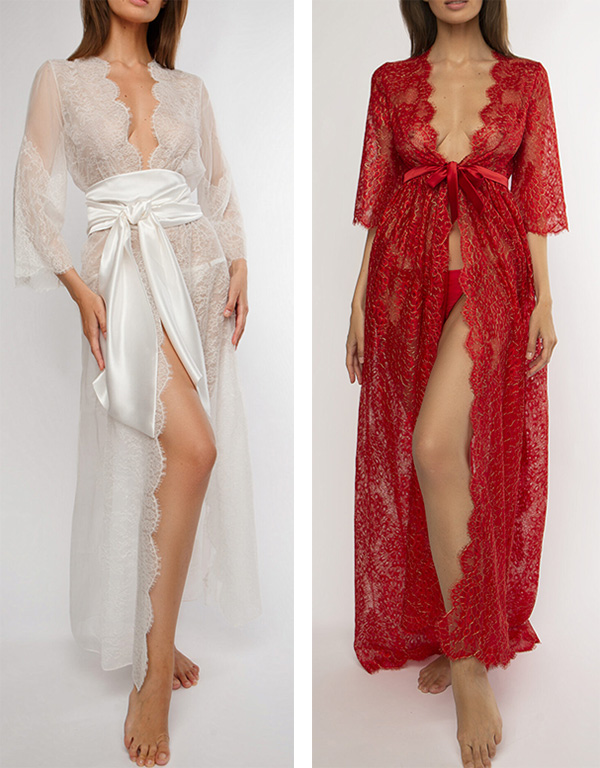 That honor goes to the fiery red and gold Rosso Pavone robe. It may look like the garment pieces have been cut directly from a roll of scallop-edged fabric, but the real process is a lot more involved: "scallops are re-encrusted on the lace with zig-zag stitching on the back of the neck and at the front of the skirt, so that we can achieve an all-over scallop effect. Then the whole garment is lined with tulle, sewn with zig-zag, and trimmed following the edges of all the scallops".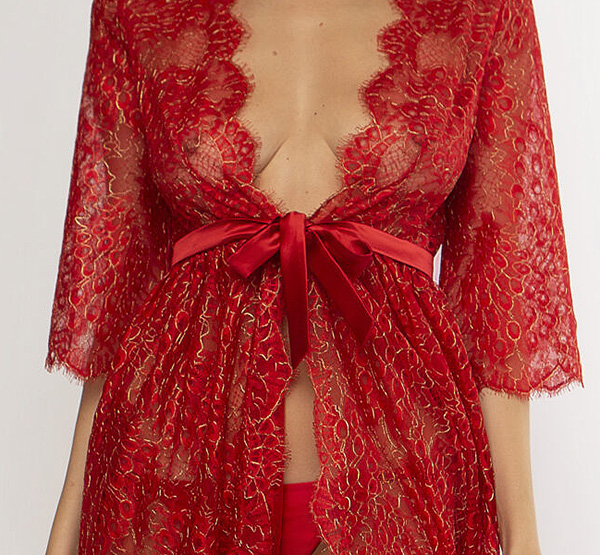 What was it that drew Ludovica to creating lingerie over other garment types? "The private nature of lingerie genuinely makes it the ultimate luxury," she says. Handbags, shoes, and outerwear are often coveted as a status symbol, but lingerie is something intimate. It's an indulgence that, many times, is simply about bringing a little more joy into our own personal lives.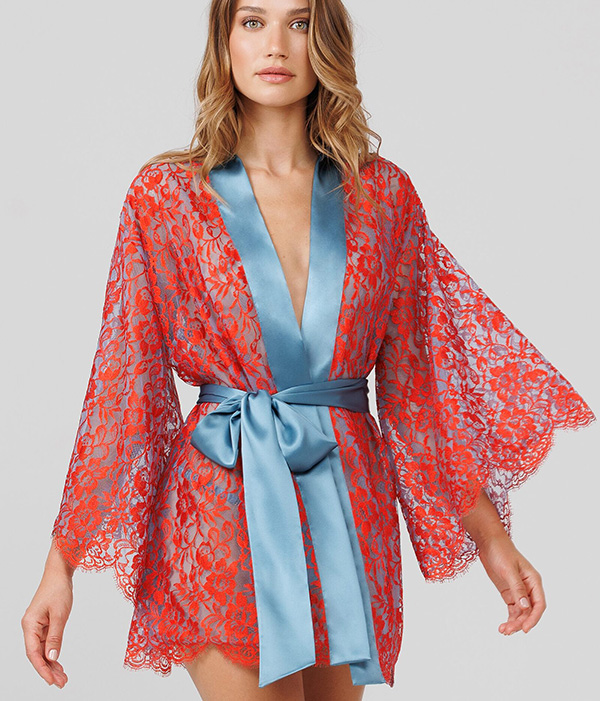 She was also inspired by a desire to help women feel beautiful and confident. That's why her brand offers both made-to-measure and bespoke services, so that no matter your body type, you have the possibility to wear something exquisite that will fit to perfection.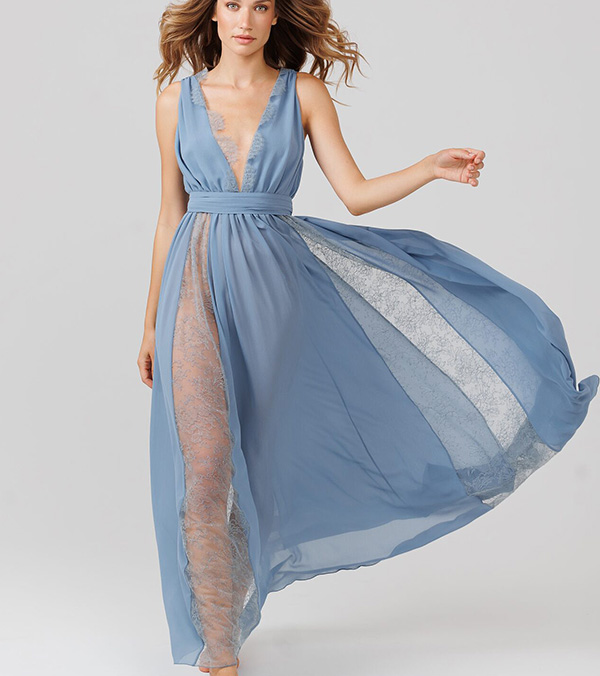 Amor 'e coro lingerie is priced from 155€ – 2,920€ (approximately $165 – $3,110), and is available online or at Galeries Lafayette in Doha, Qatar. The first of many upscale department stores or boutiques to stock the brand, Ludovica is hoping!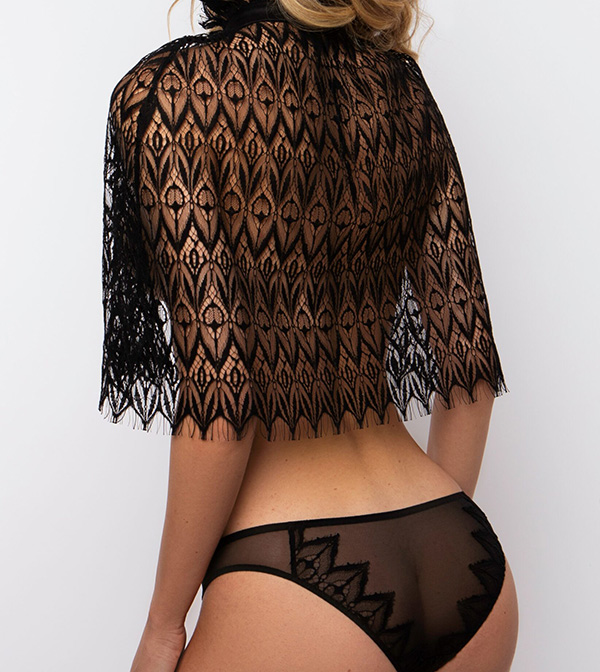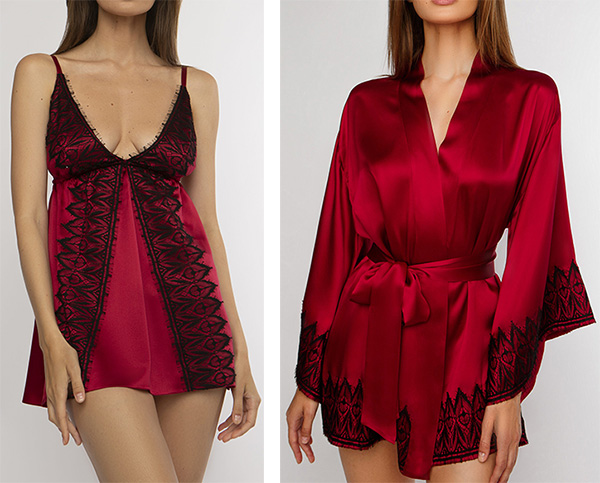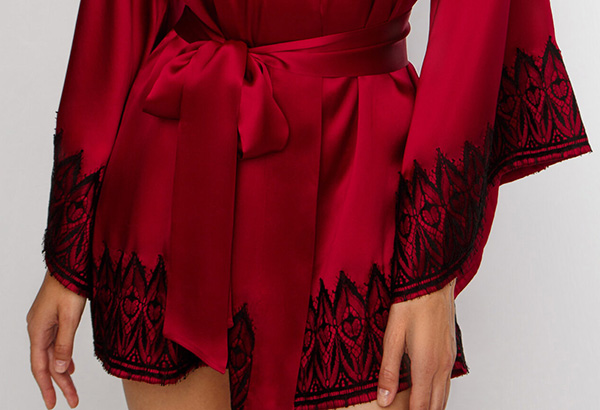 Contact:
Website: https://www.amorecoro.com/
IG: https://www.instagram.com/amorecoro/
email: l.loi@amorecoro.com