Body Trilogy ~ Bottoms UP!
by TINA WILSON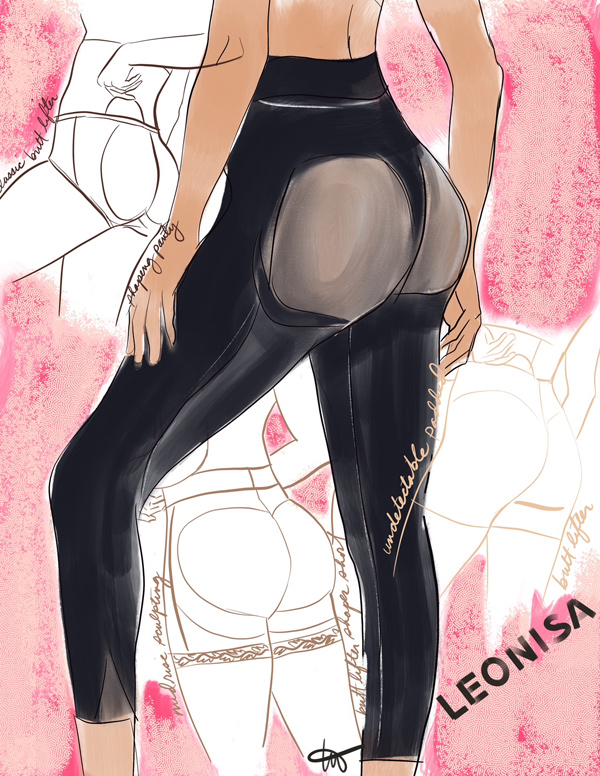 Lately I've been into trilogies. Film trilogies. Novel trilogies. The word trilogy is exciting and mysterious as it signifies that there is more to come. In many ways the intimate apparel world is a trilogy of the body, namely the butt, the waist, and the breasts. Those of us in this industry have spent lifetimes in search of ways to contain, enhance, and maneuver these parts of a woman's body.
The butt and its evolution is a moving, gyrating target.  After trying to reign it for decades with girdles and then the eponymous Spanx, we are now pushing it up, out and twerking it, thanks to 80's hip hop and Black women who were once denigrated and ridiculed for having a more than ample ass.  Fast forward now and and the "big ass" has been "appropriated" and considered a worthy attribute for women of all colors. It is being achieved by women not born this way with Brazilian butt lifts and padded garments. The going rate for a modifying B.B.L. (Brazilian butt lift) is 5k, it is one of the most popular elective surgical procedures in the world. The pain and the recovery time however may not be worth it.  A better option may be one of the many excellent enhancing garments sold thru a multitude of price points and channels.  Leonisa has a wide-ranging selection of high-quality garments, this is not just a trend for them, as their products show the research done to achieve the desired effect.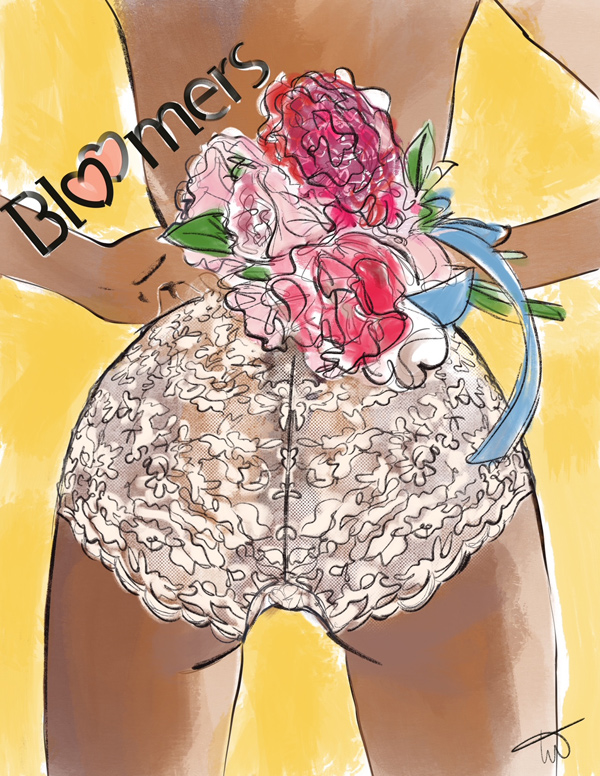 There are as many varieties of butt shapes as there are styles to flatter them.  While not ready to divulge my own butt shape I will let on that I love "granny panties", and the best version of those are Bloomers, I own a few pair and they make a lovely, soft, very comfy lace panty that cups the ass just right without elastic and does not ride up. For the woman who wants a pretty yet full brief.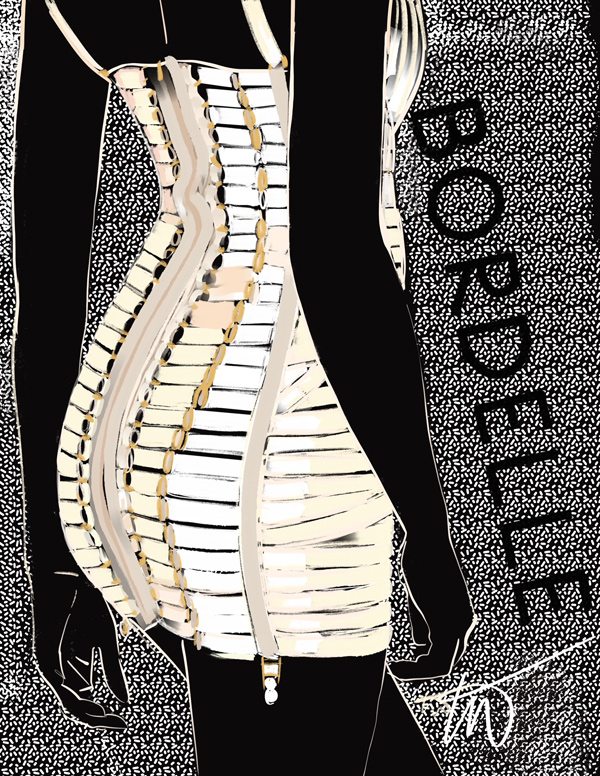 It's hard for me to not include Bordelle in just about every blog I compose, because what they do with a strip of elastic defies gravity, imagination and construction. They can strap a girl in like no one else and the back view of many of their creations are works of art.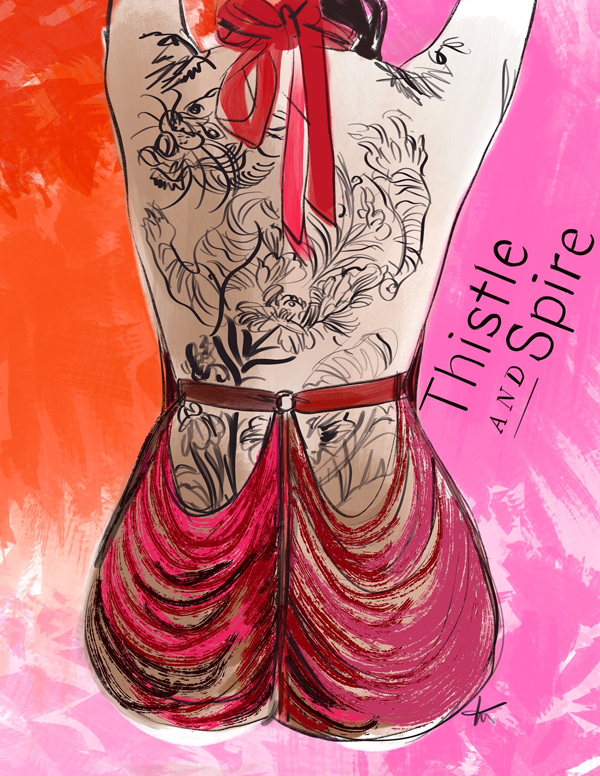 While on the subject of works of art, Thistle and Spire has a Fringe Benefits style chemise that drapes the butt with fringe like a Victorian valance, it's pure genius and feels like something straight out of the tv show The Alienist. I could never pull it off, but oh how I wish I could.
On a completely different note of spare, raw cut and modern take Panty Promise, a brand I recently discovered and wear.  The fit and shape of their bottoms are simple but somehow, they manage to flatter the ass with organic cotton in beautiful skin tones with the promise of feminine wellness by not having any unbreathable synthetics and chemicals in the fabrics.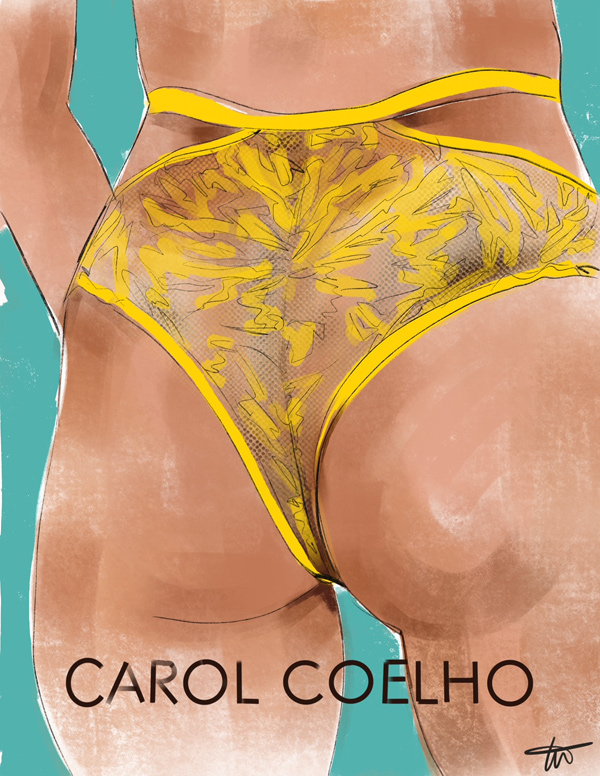 Carol Coelho is a brand that seemed to rise to the top just when we needed it. Just 10 years old, it has brought exquisite intricate detail to intimates and bridal, I love sketching it, I love perusing their website and I just love their Atlantis Sun Coral Lace and Mother of Pearl Panty, the back is just as beautiful as the front. The back should never be an afterthought!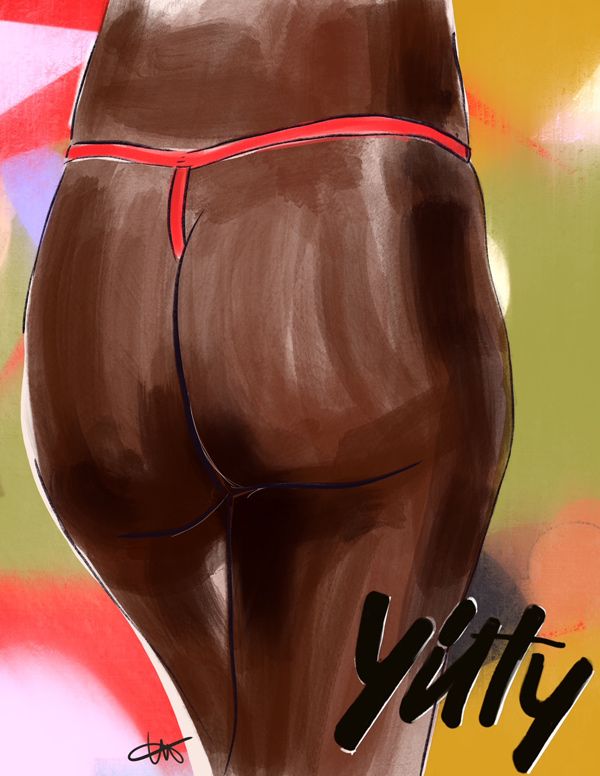 If letting it all hang out, with no structure and a feeling of not wearing anything is what you desire, then go for the G-string, it is the twerking woman's key accessory and there is no better brand than Yitty and its founder Lizzo to highlight this classic. The Mesh Me G-string is almost as non-existent as the inhibitions of the woman who wears it.