Paris 2023 Salon International de la Lingerie: My Take
By ELLEN LEWIS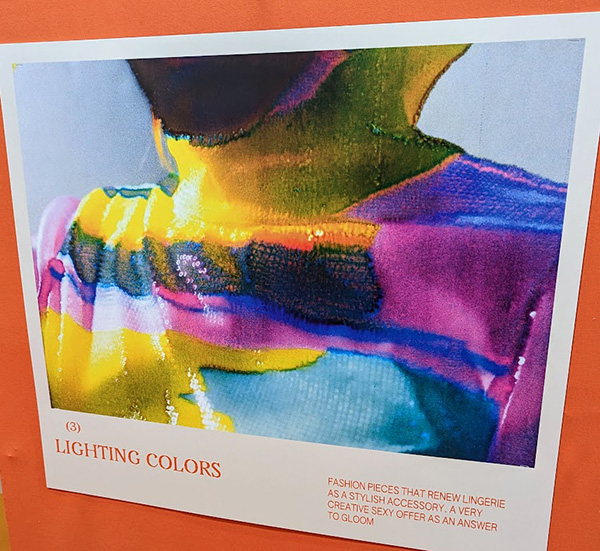 If I had to use one word to define the recent Salon International de la Lingerie and Interfilière exposition in Paris, I would choose JOY. Expanding on that premise is Shine, Bursts of Color and Energy. The show was pared down, less brands but none the less, it was crowded.  Traffic flowed all three days. Many booths were packed. But, as I look back at the report we wrote last July following the post pandemic initial showcase, this seems to be a general trajectory, a lingerie mantra of positivity.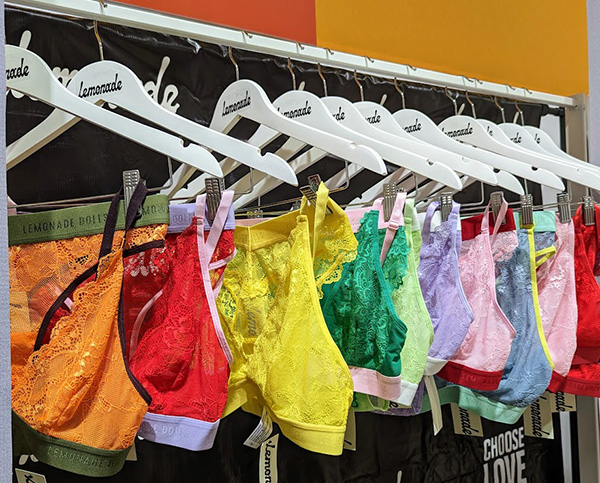 Lemonade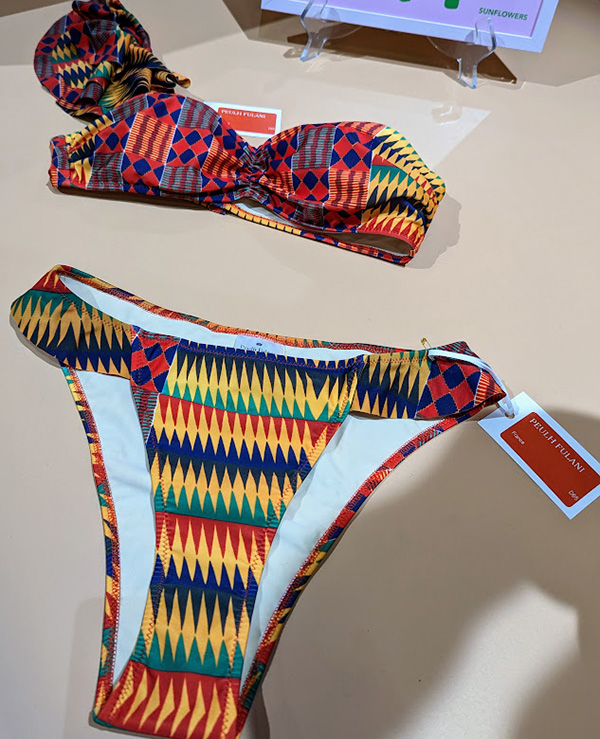 Peulh Fulani
Digging deeper but maintaining my mission to keep things focused and "Brief", several major trends were quite obvious. Vivid colors such as bright blue, especially blue, as well as deep reds, hot pinks, lemon yellow, and definitely purple were dominant. Saturated pastels balance the palette. Brown is the new black. But black and white still lead the lingerie pack.
There is a major backstory, prevalent particularly in bodywear.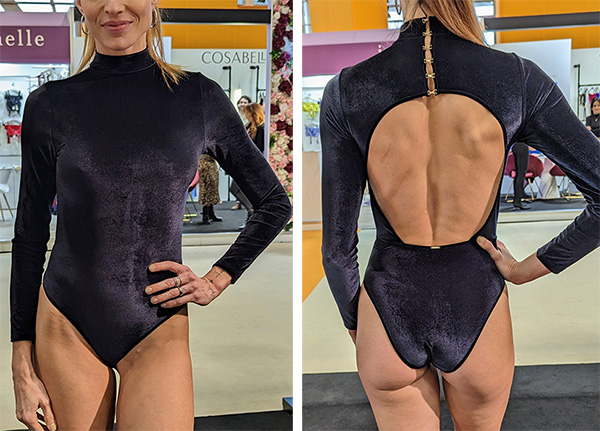 Aubade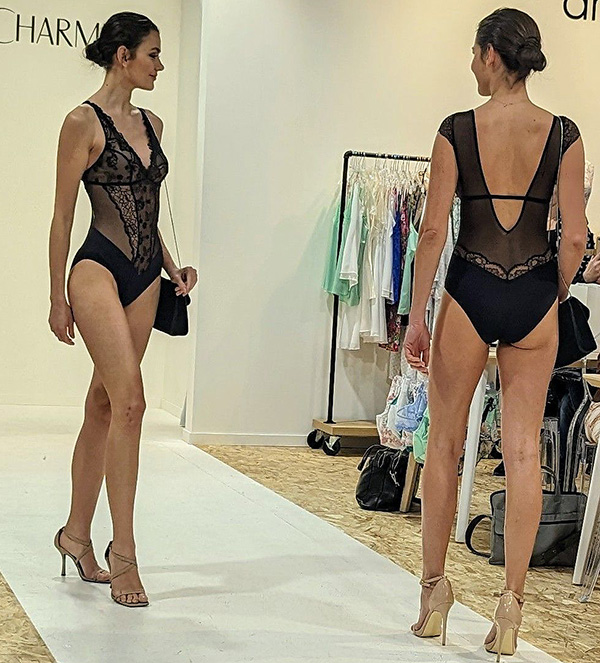 Lise Charmel
Girly design details; no one excels at this quite like the Japanese. In fact, the Japanese had a strong showing at the Salon.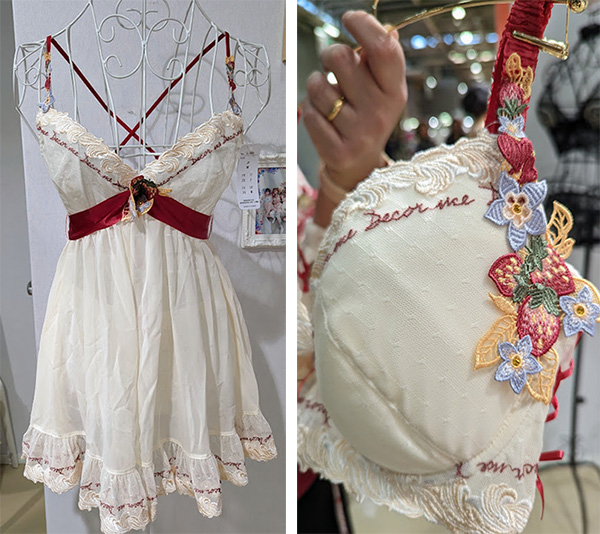 Cucone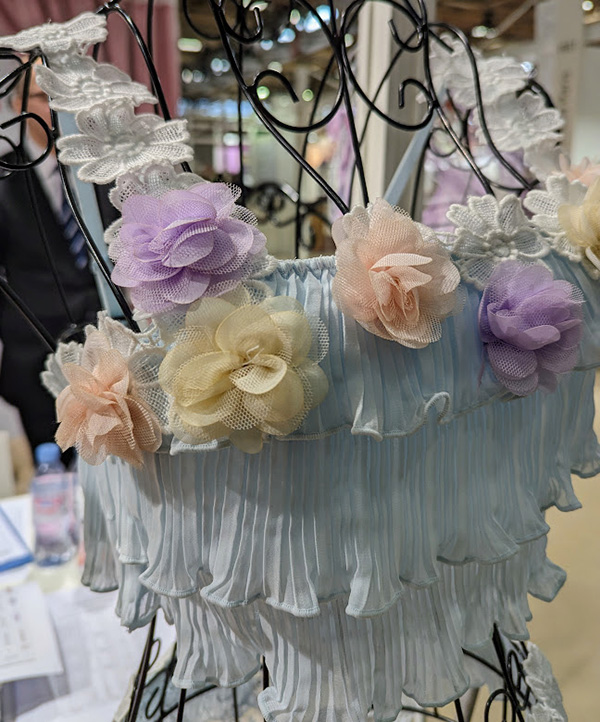 Cucone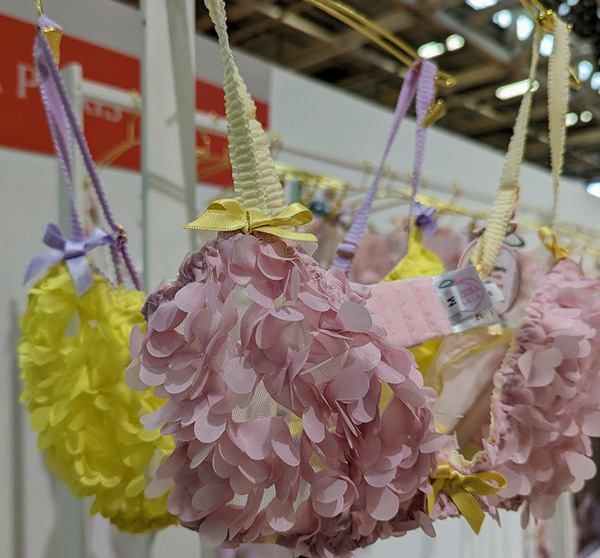 Nagisa
Innovation was led by the amazing Deep Sleepwear theme front and center at Calida.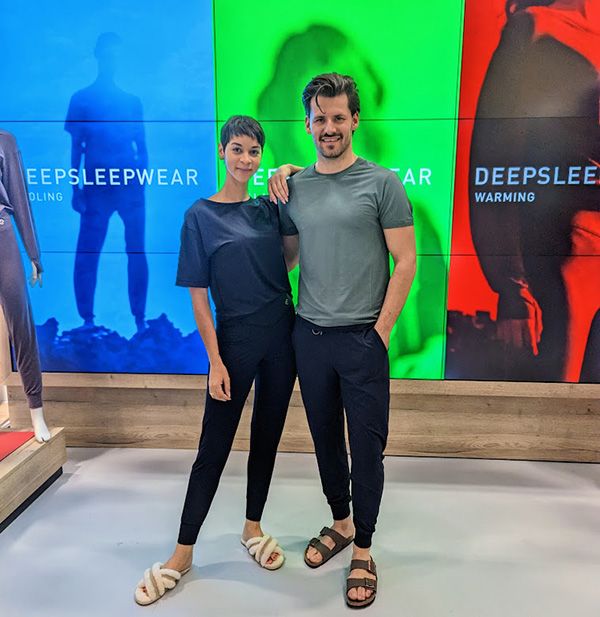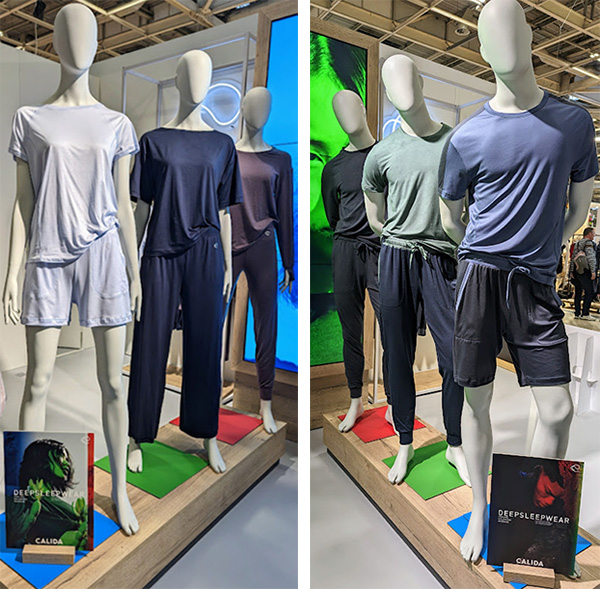 Calida
And, check out this fully scanable label from CZI. It takes consumers directly to the brand website.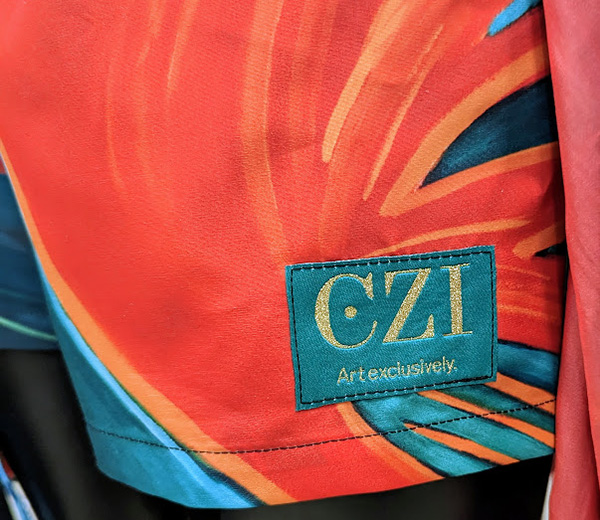 Intricate embroidery and graphic laces often threaded with gold created elegant, sexy intimates.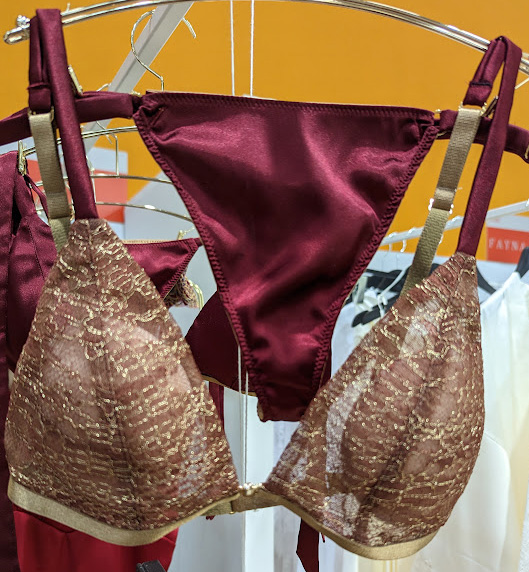 Maima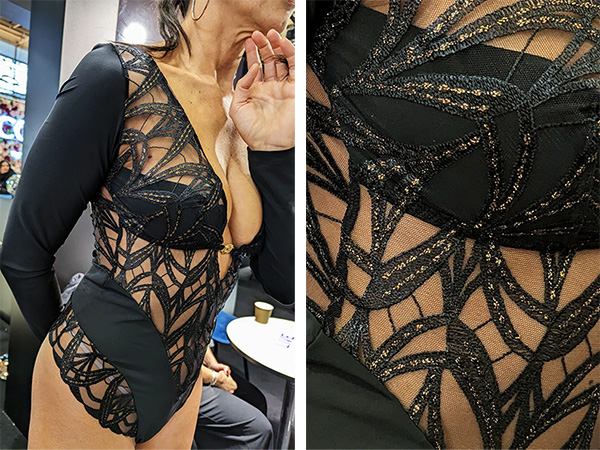 Aubade X Elie Saab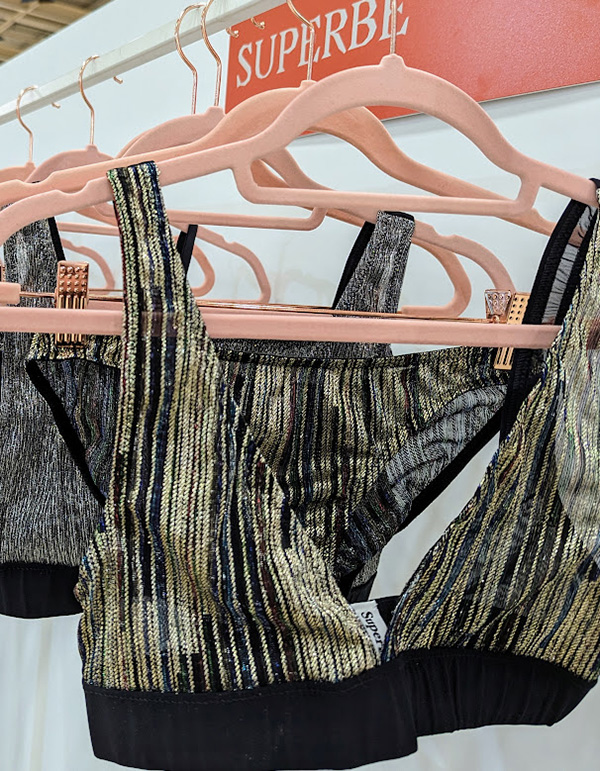 Superbe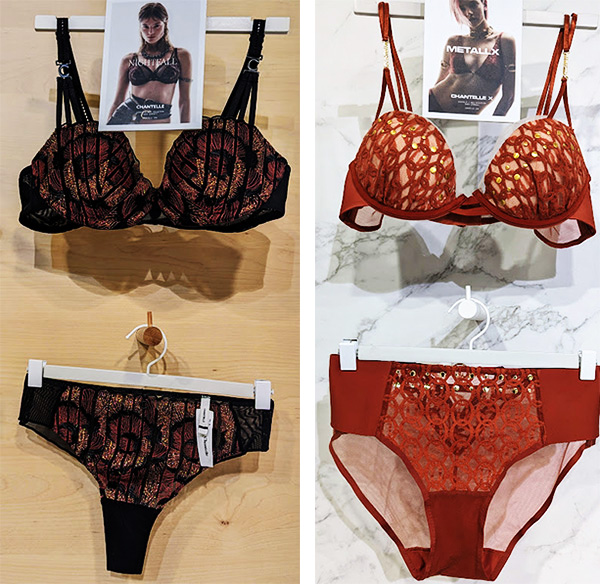 Chantelle X
Brands are using recycled materials and are proud to point it out.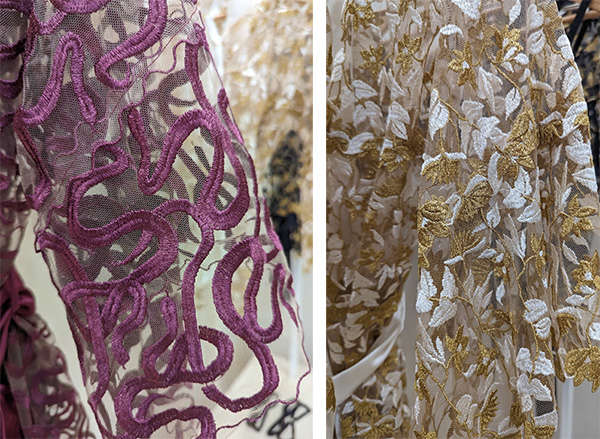 Studio Pia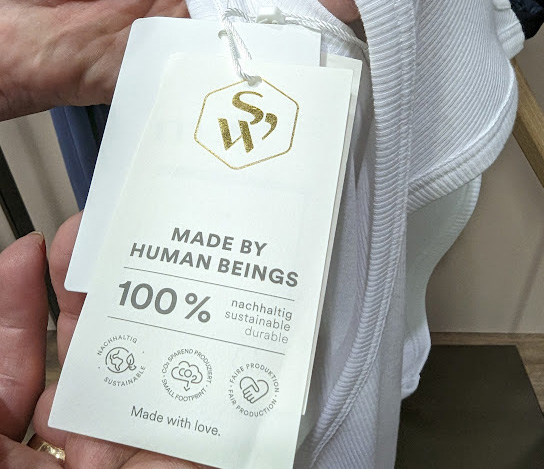 Soulwear
Fitness lifestyles dressing are part of the mix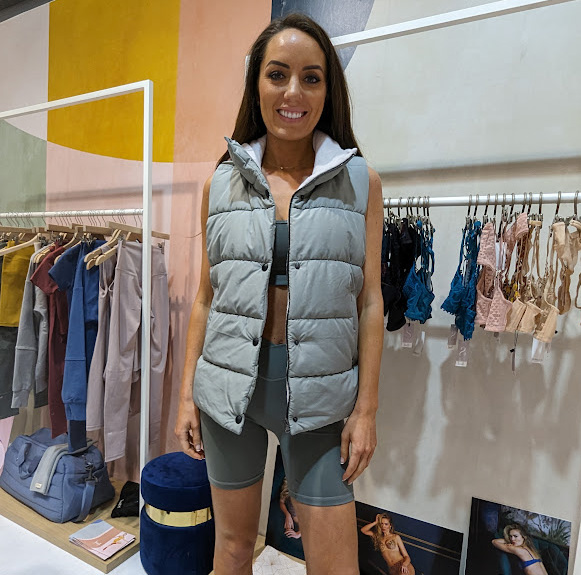 Huit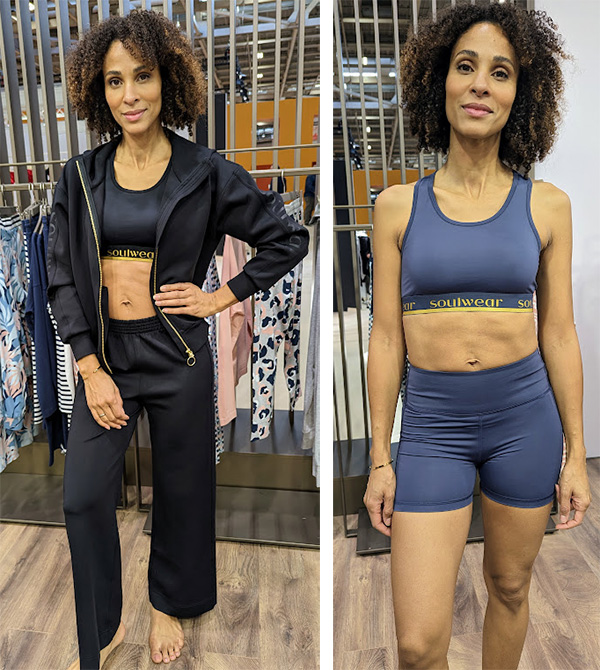 Soulwear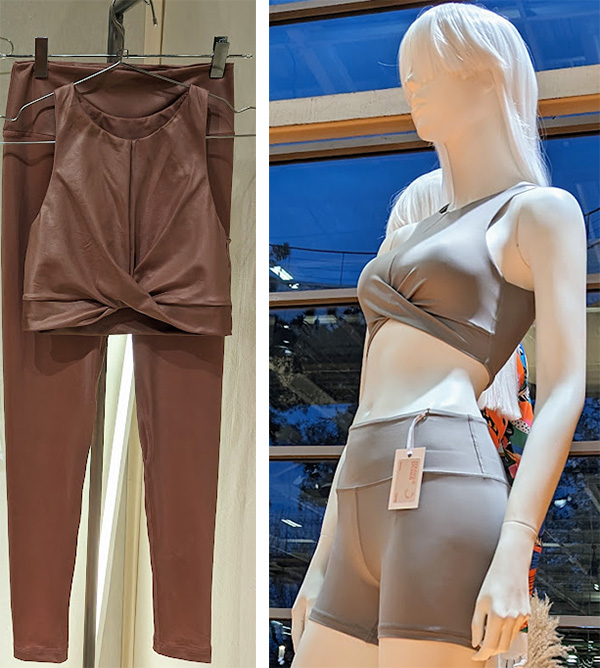 Zodiaque
Cozy, warm and very soft continues its upward trajectory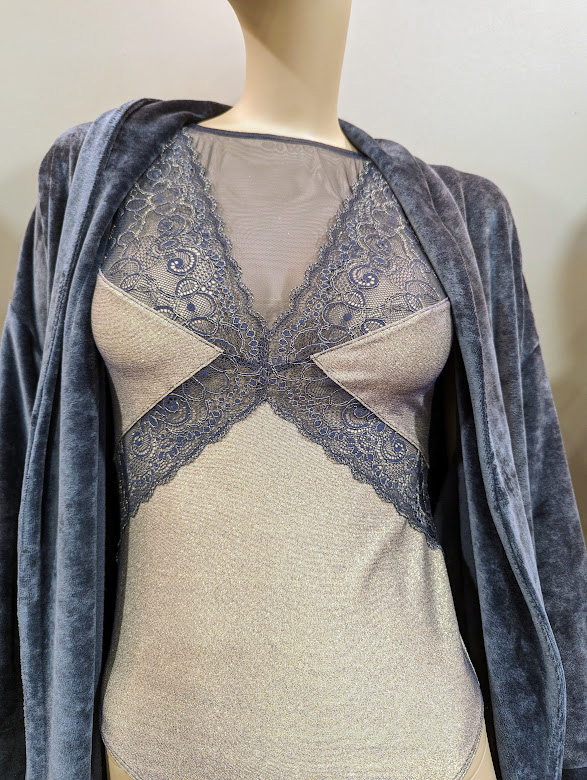 MEY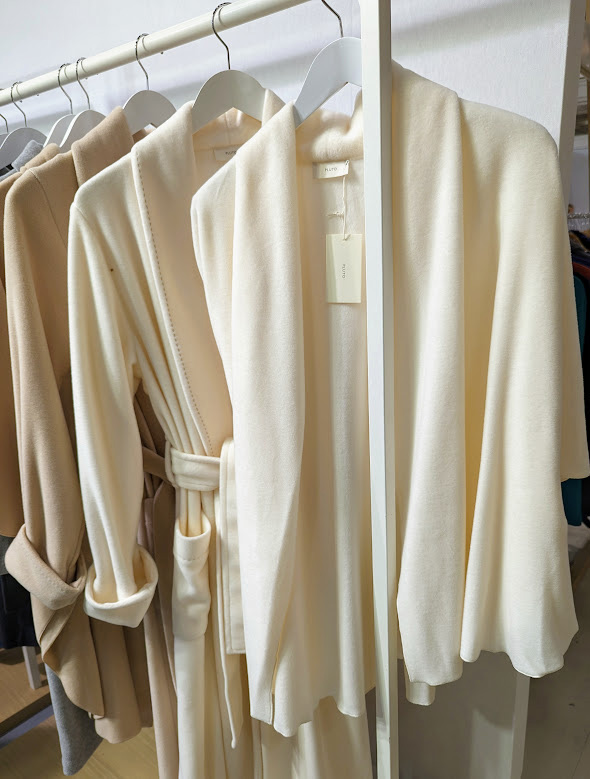 Pluto
Men's underwear evolving into sensuality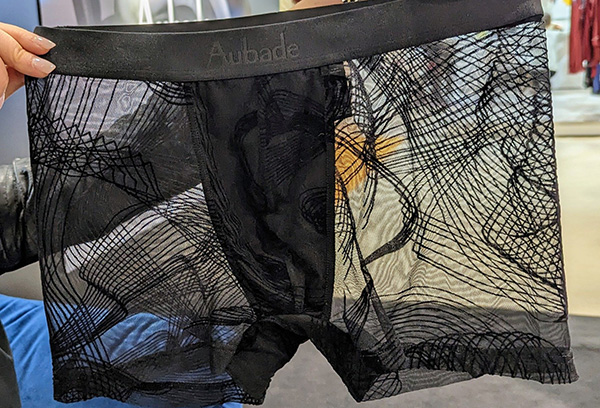 Aubade Mens
And I discovered a few new brands that really intrigued me:
Happy Undies for their sense of humor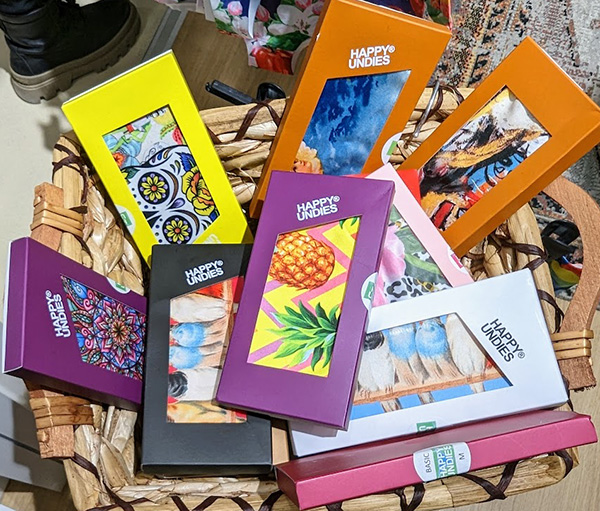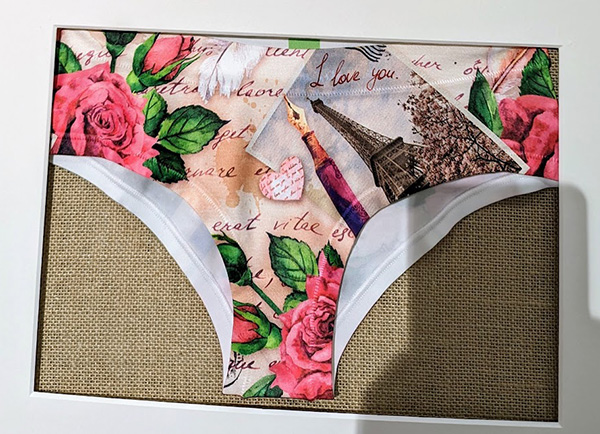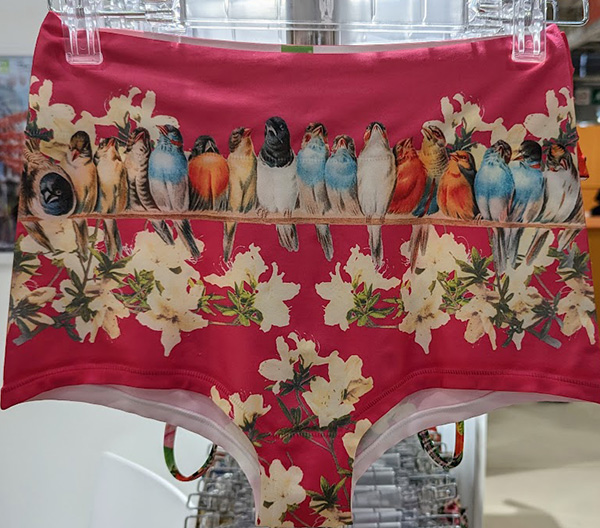 Happy Undies
Miyagi for their body loving style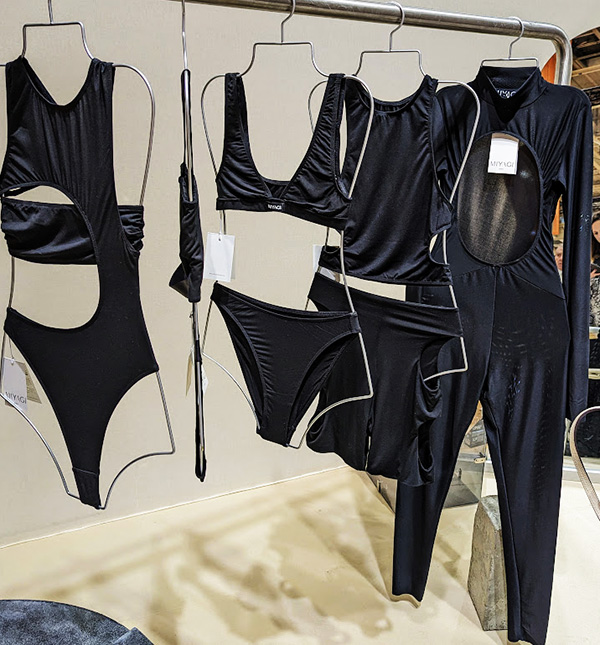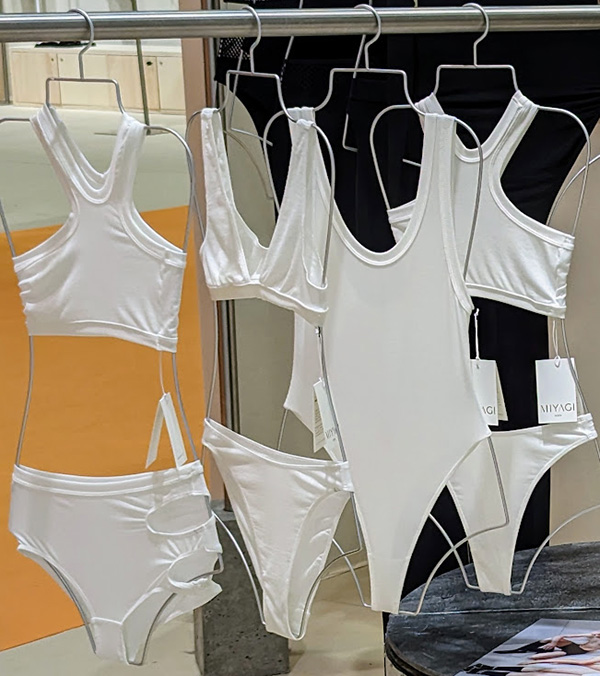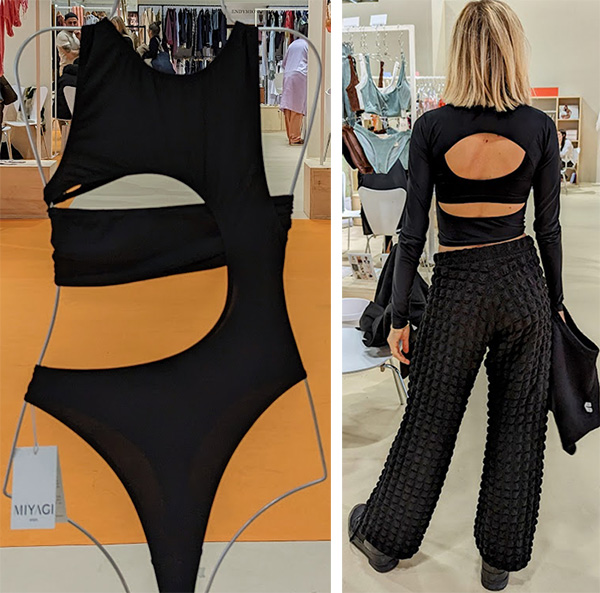 Miyagi
HASTKO for their technical sport details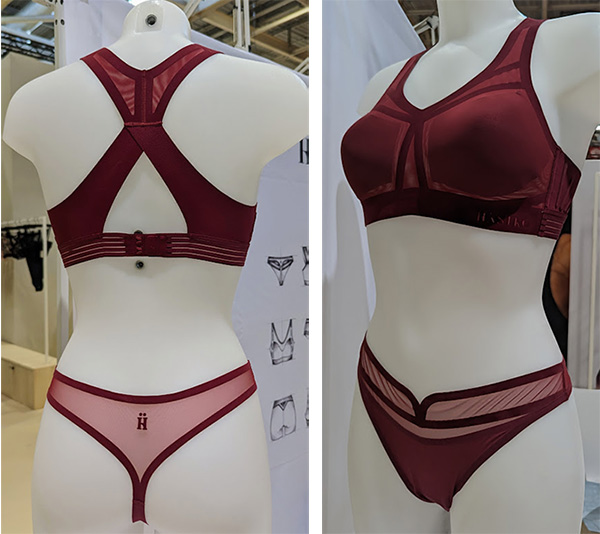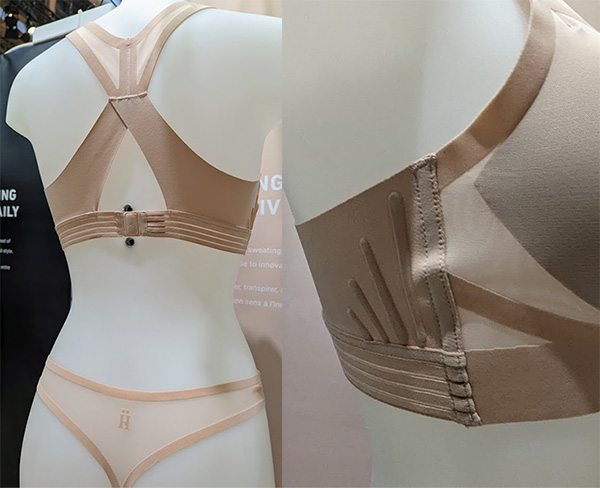 HASTKO
Nufferton for their unisex pajamas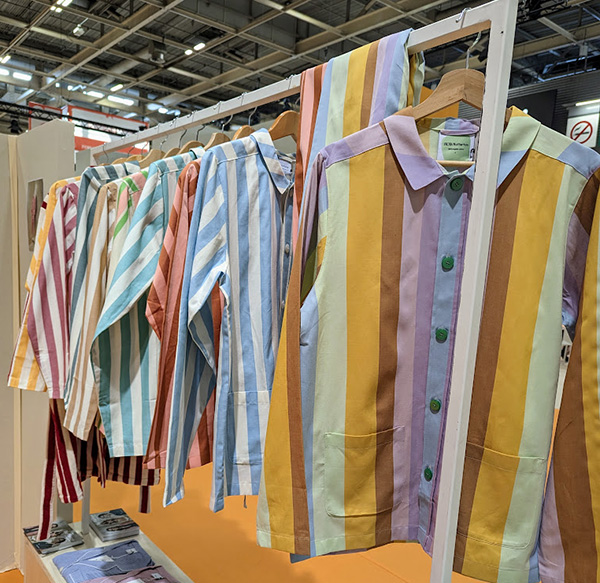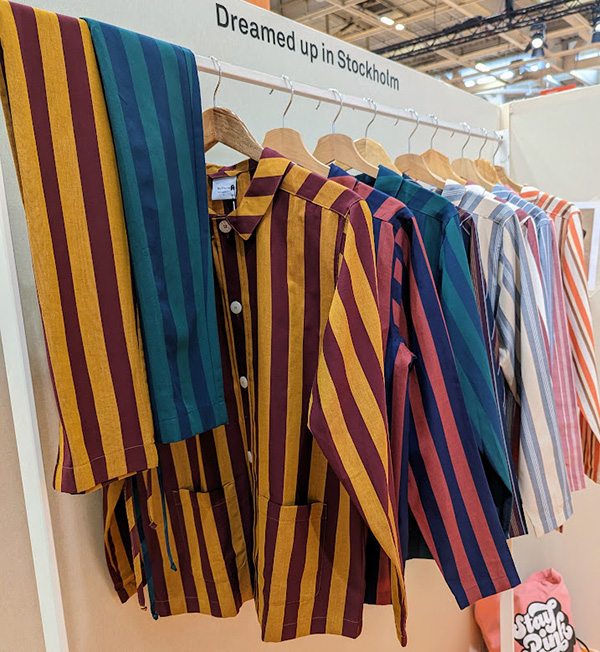 Nufferton
And of course, the inimitable Jos Berry presented her famed trend presentation from Concepts Paris. Here we hear her speak of diversified simplicity, function meeting fashion, warmwear growth, sheer layering's and parallel wardrobes, the influence of indigenous crafts, patchworking, daring colors, sexy sisters and frill beyond barbie. There was much more, an hours' worth of inspiration, and a highlight of the exposition. These themes were on display throughout the show.
I took over 700 pictures, culled them down and then edited again. Here is a taste: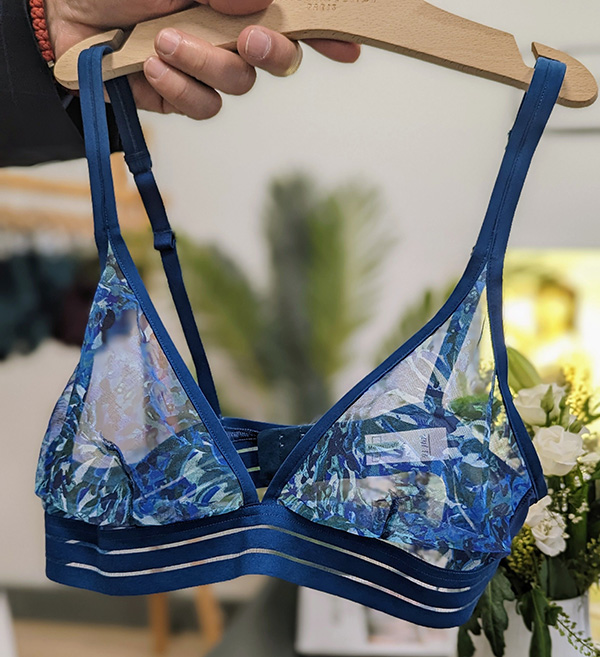 Aubade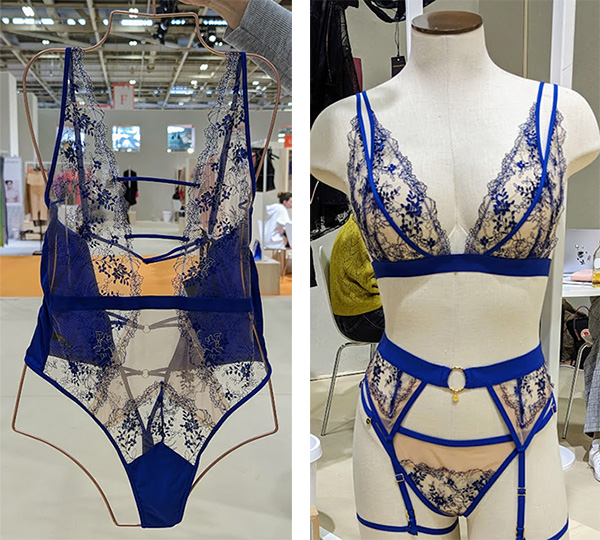 Atelier Amour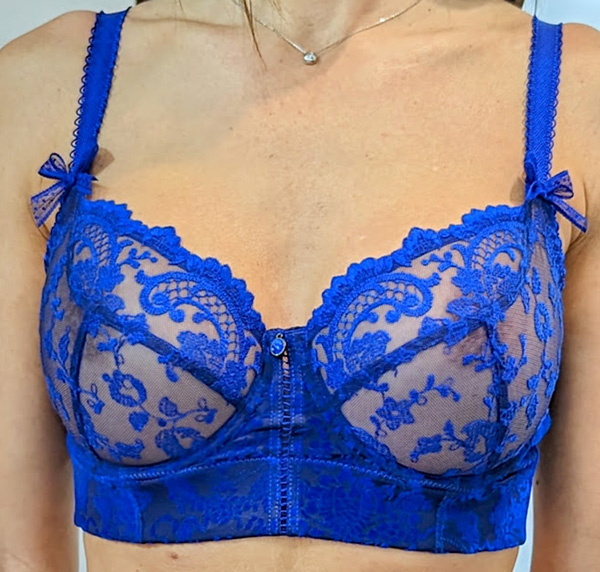 Empreinte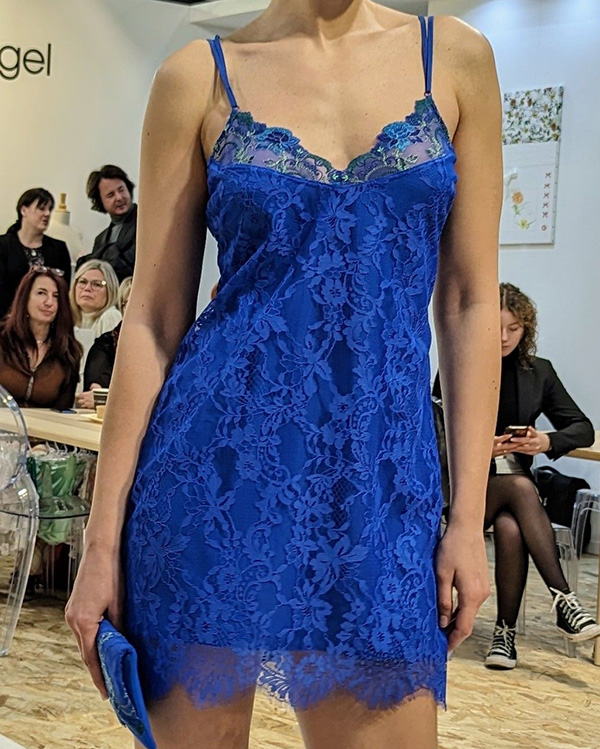 Lise Charmel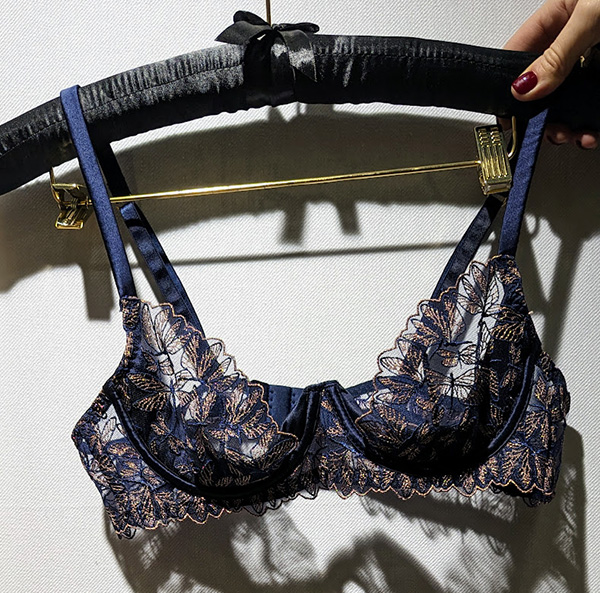 Coco de Mer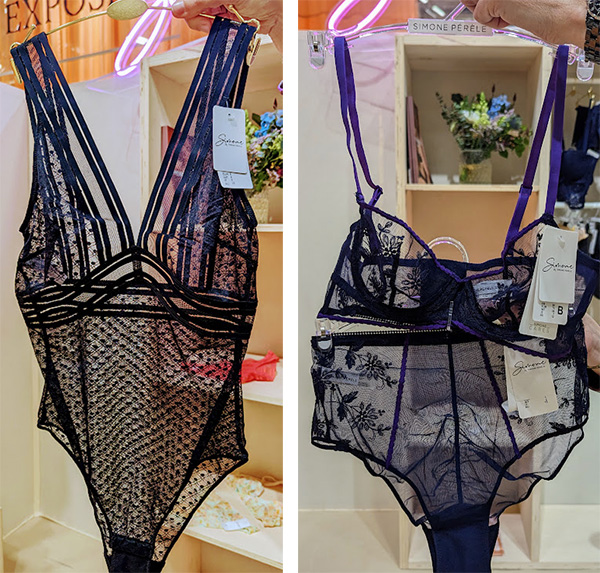 Simone by Simone Perele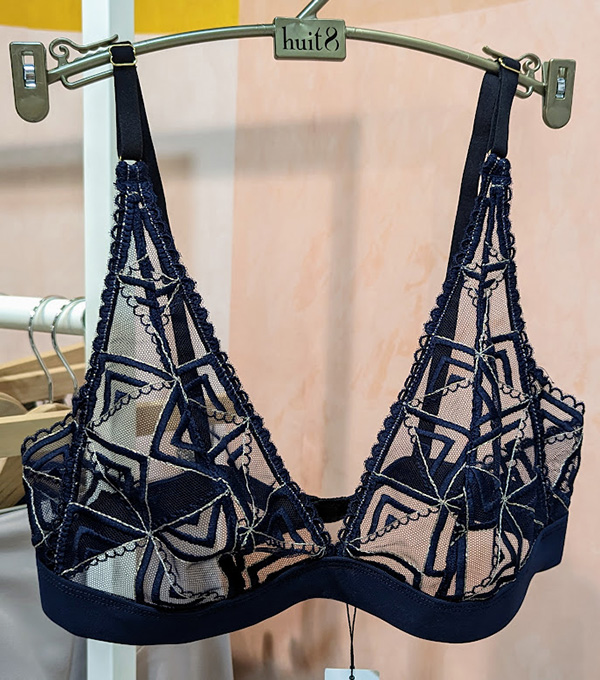 Huit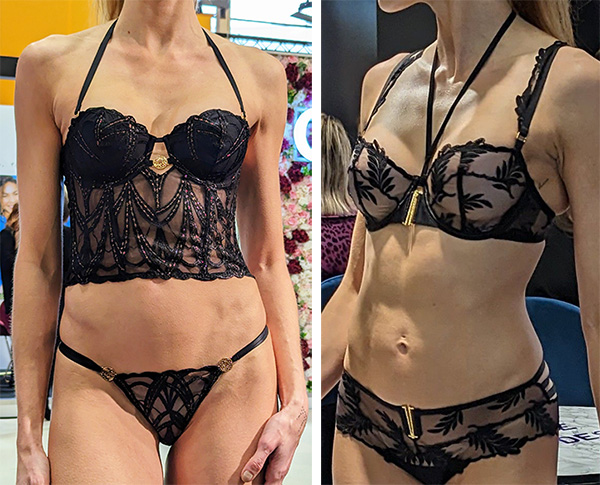 Aubade X Elie Saab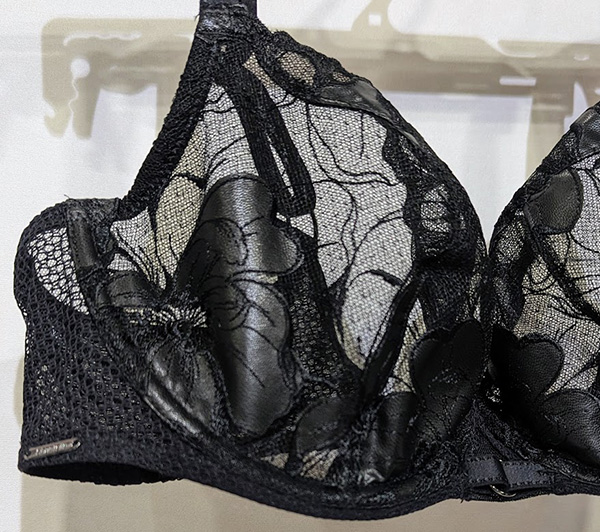 Chantelle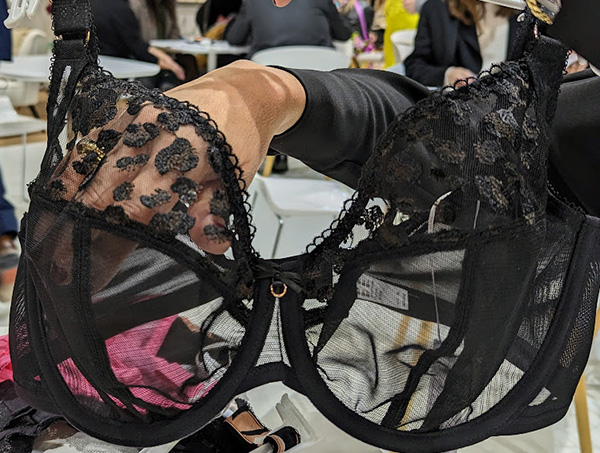 Elomi
Simone by Simone Perele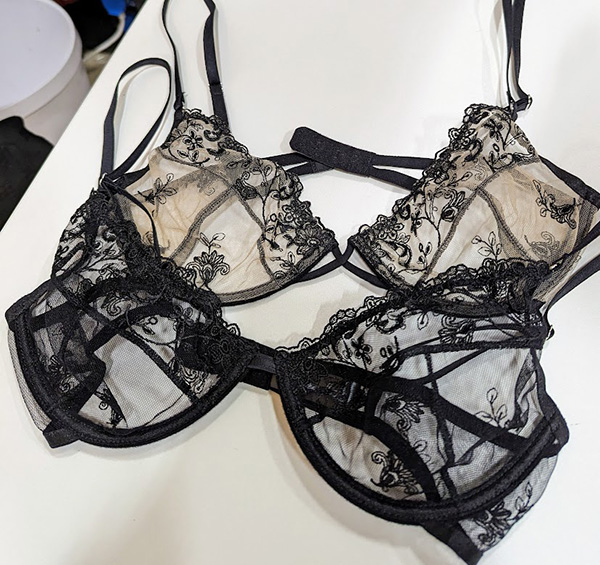 Love and Hate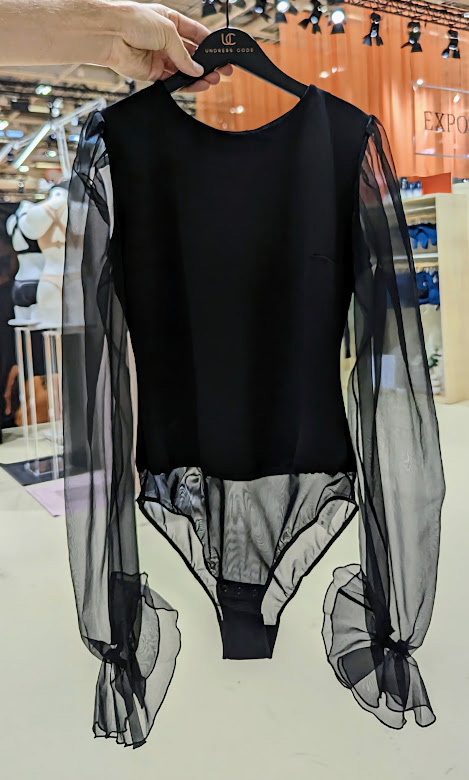 Undress Code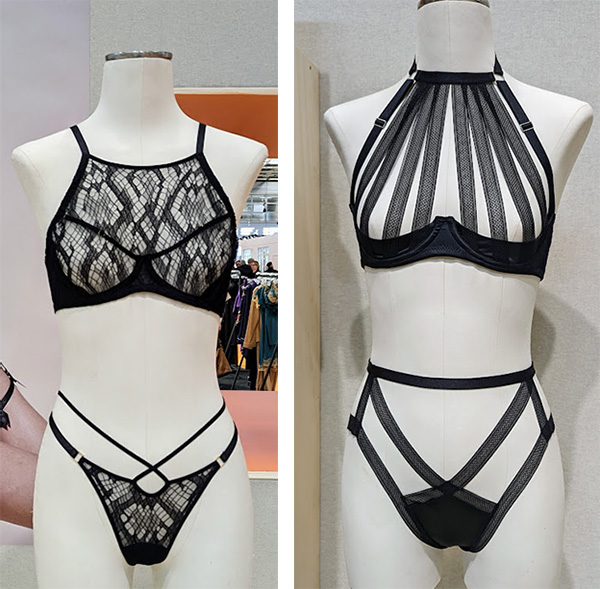 Paloma Casile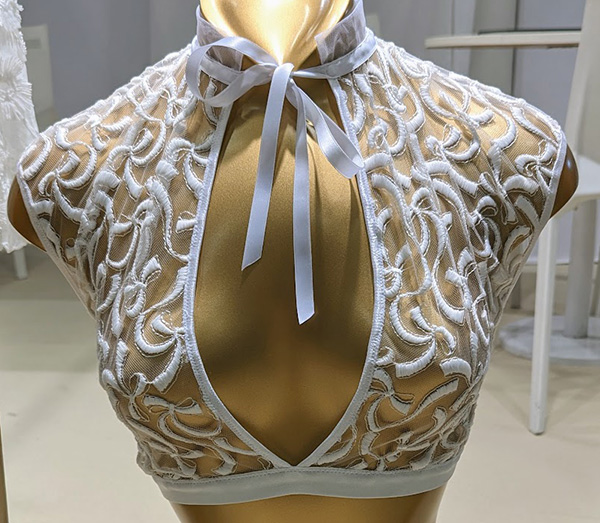 Cadolle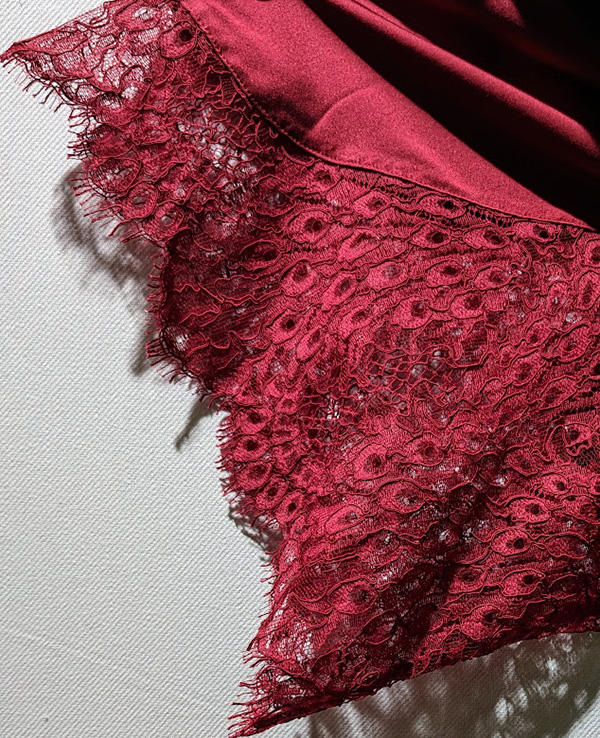 Coco de Mer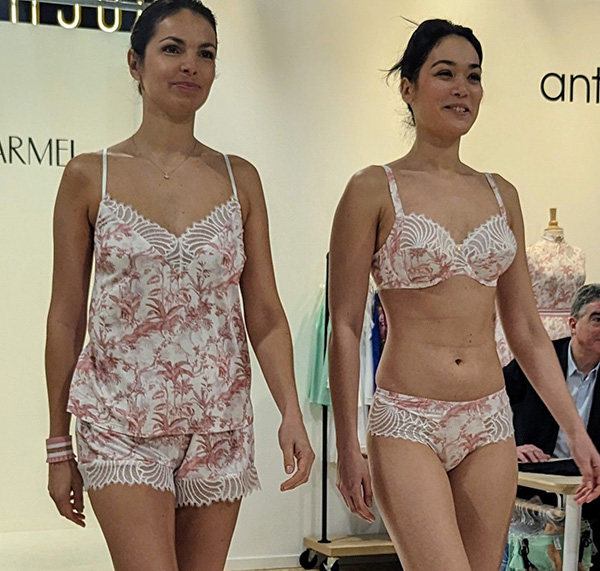 Antigel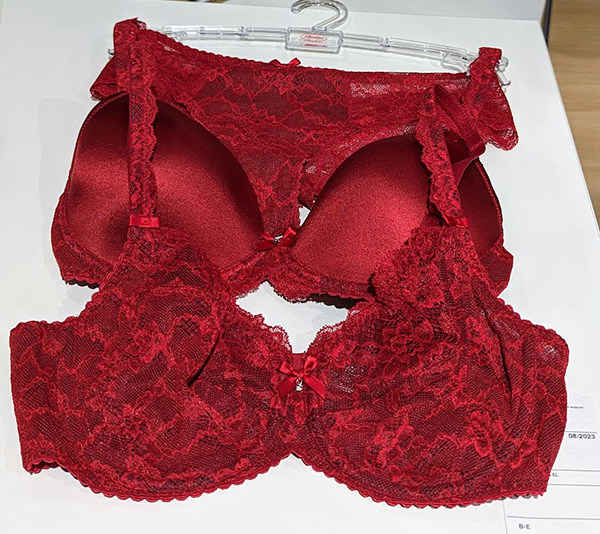 Rosa Faia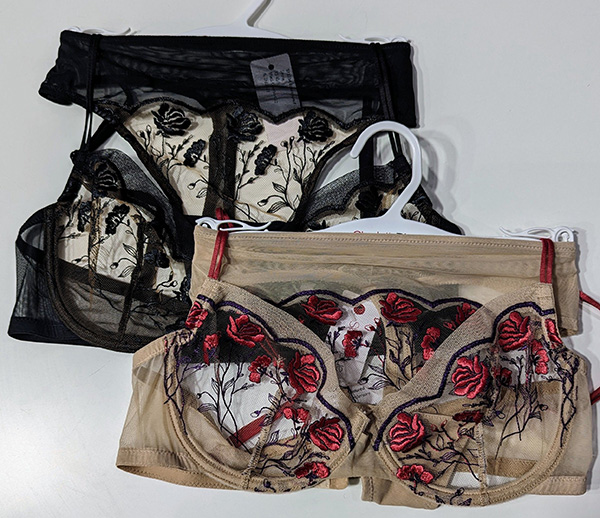 Skarlett Blue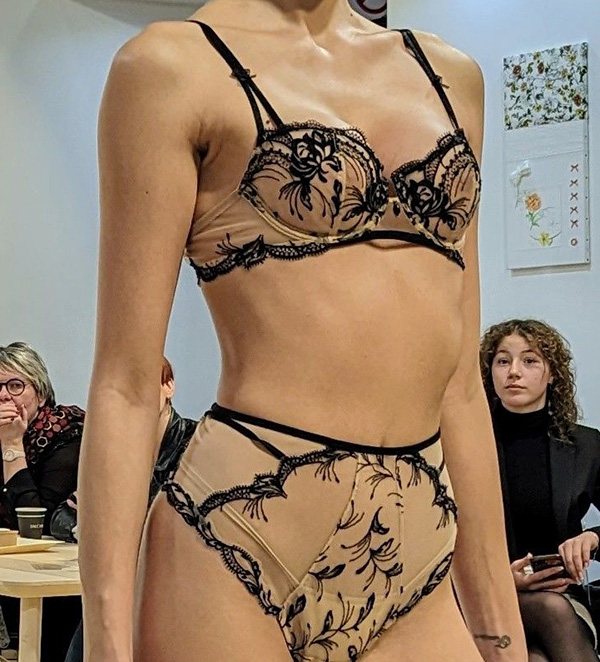 Lise Charmel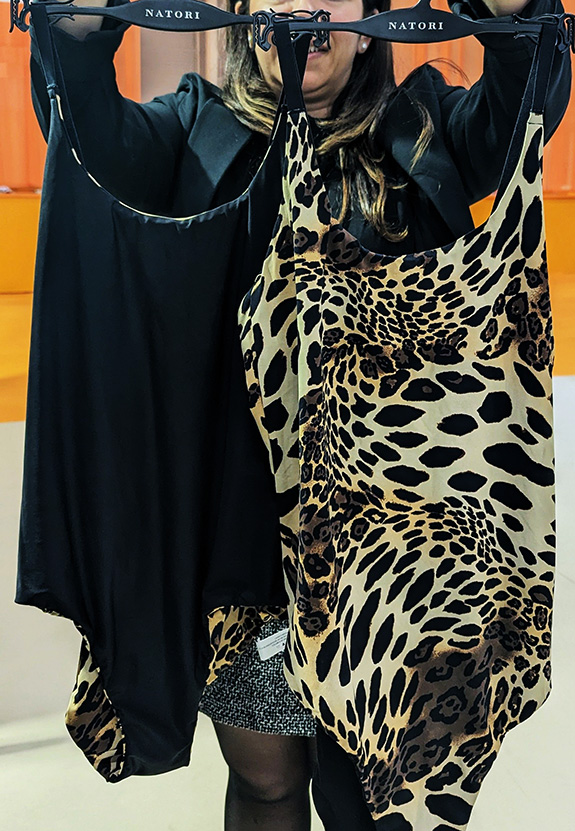 Natori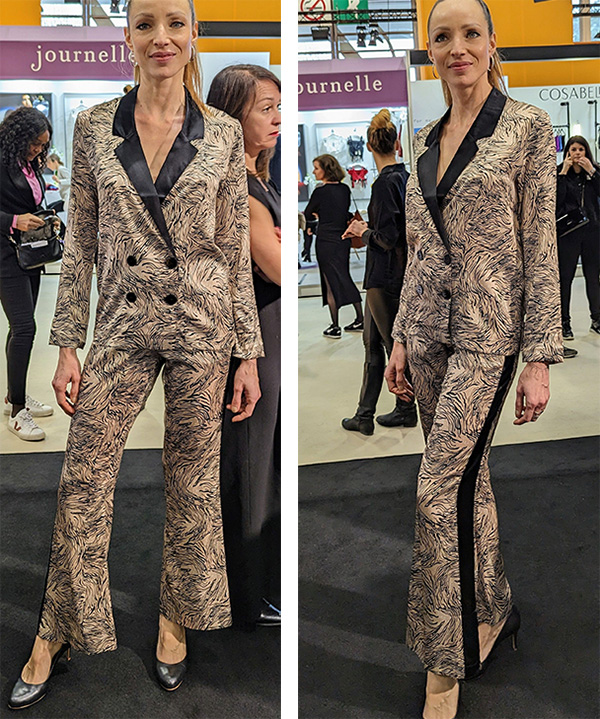 Aubade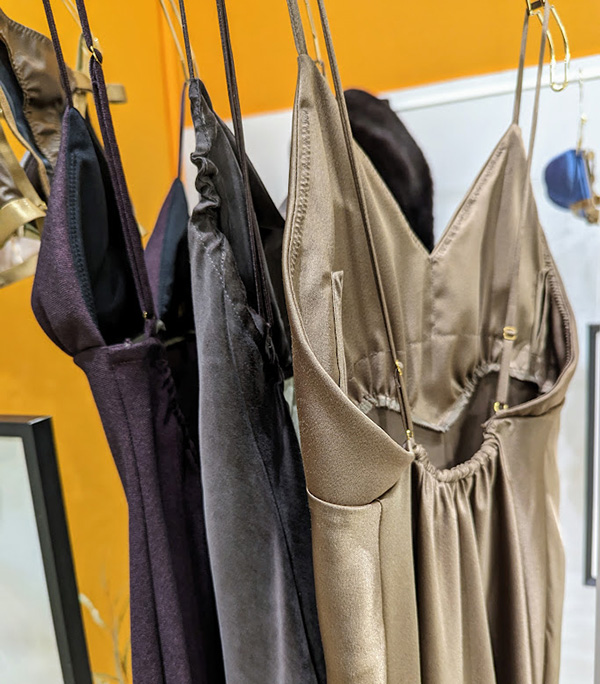 Maima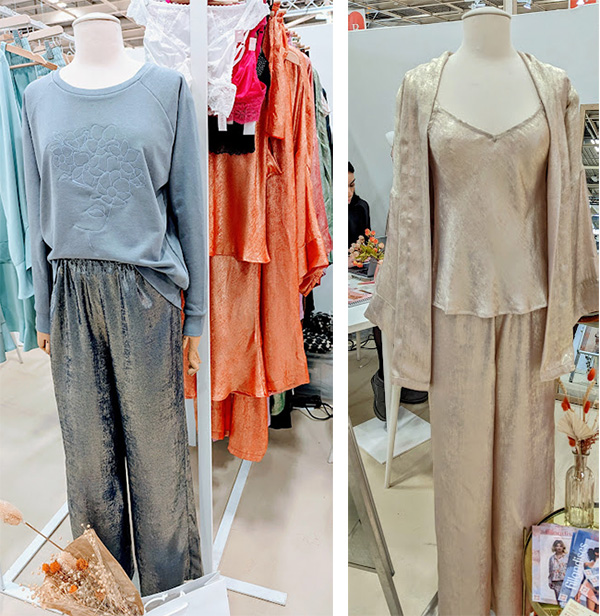 Fillandises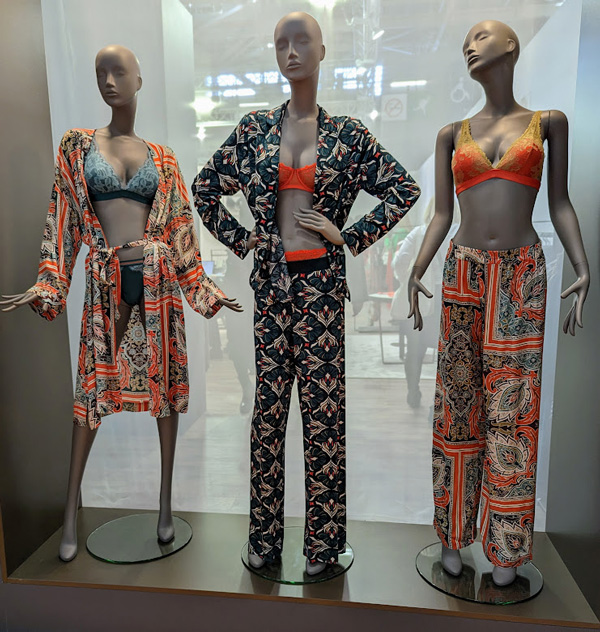 MEY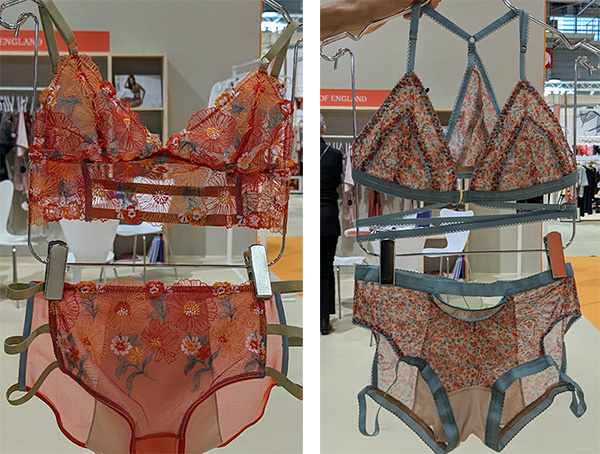 K+1%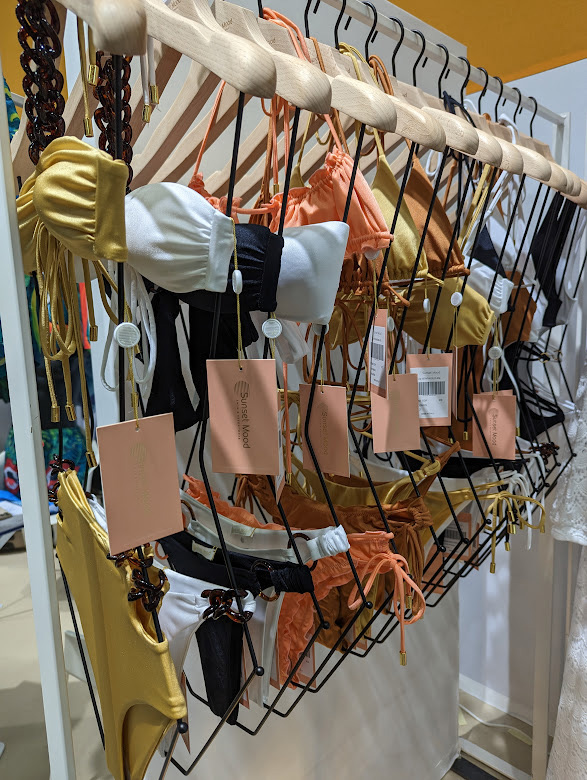 Sunset Mood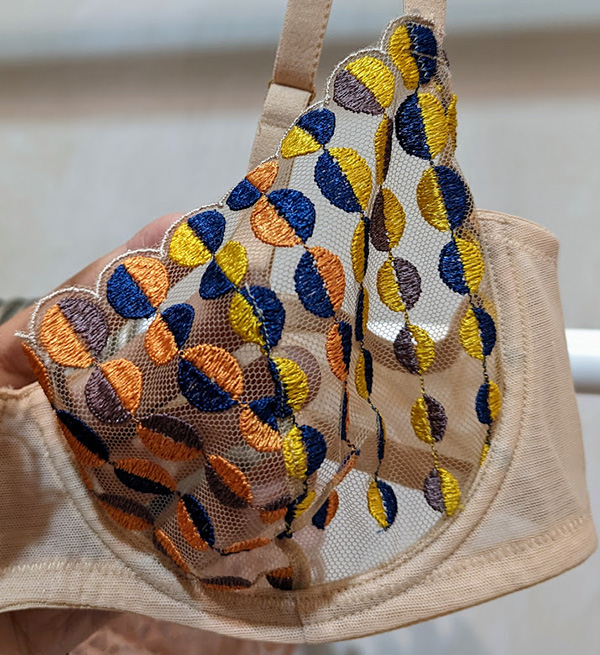 Huit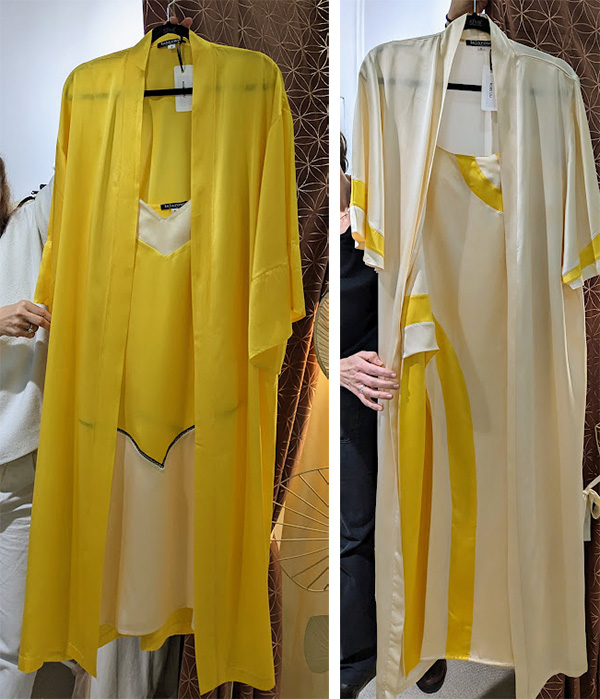 Lala Rose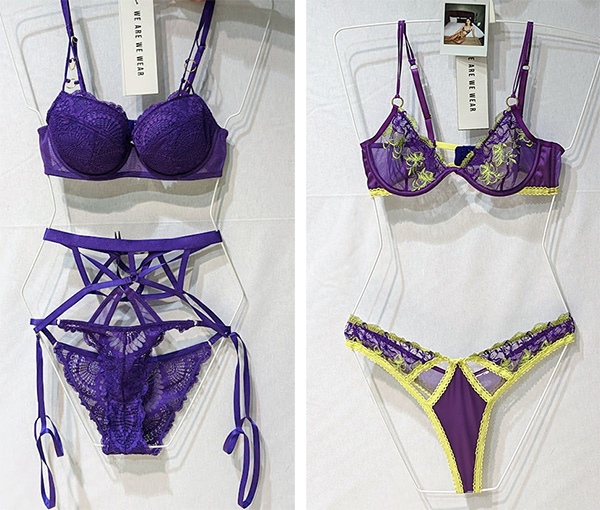 We Are We Wear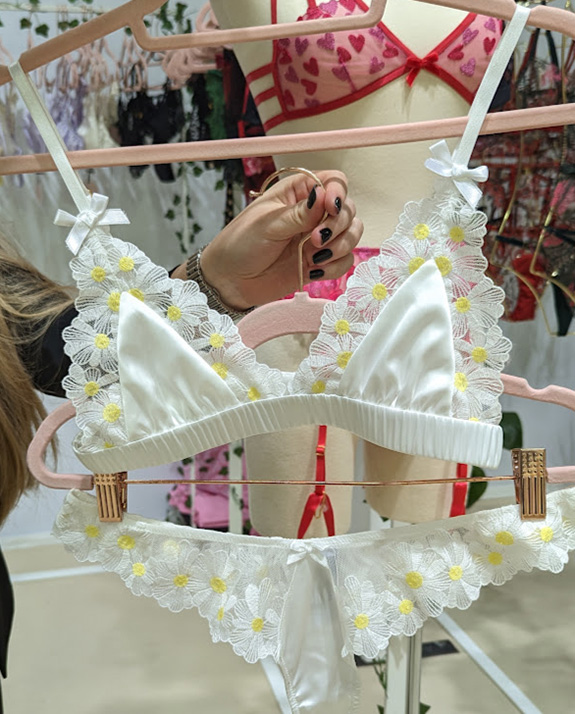 Leonessa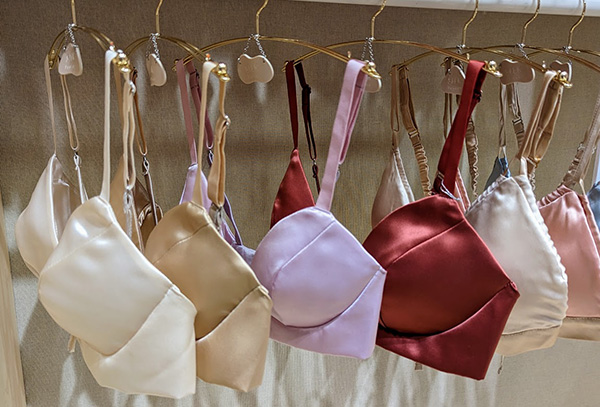 Puntoe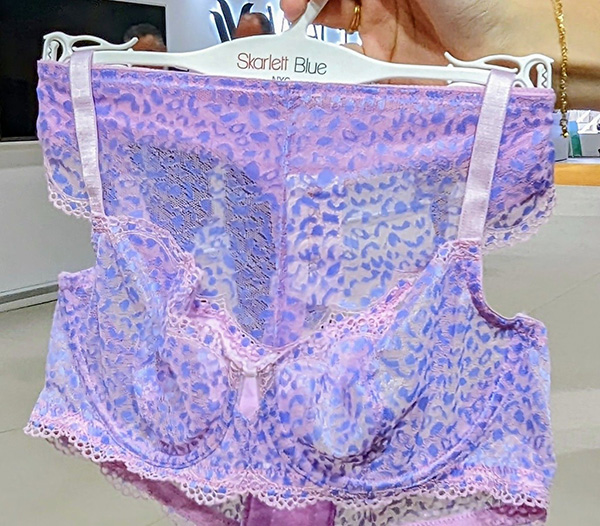 Skarlett Blue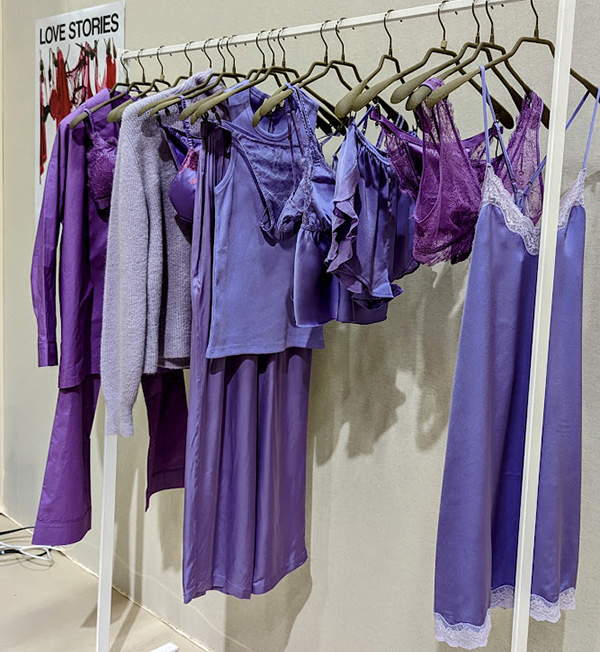 Love Stories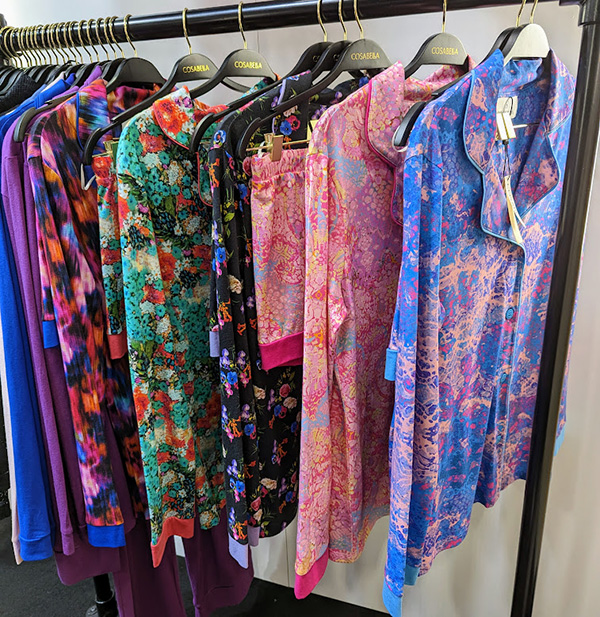 Cosabella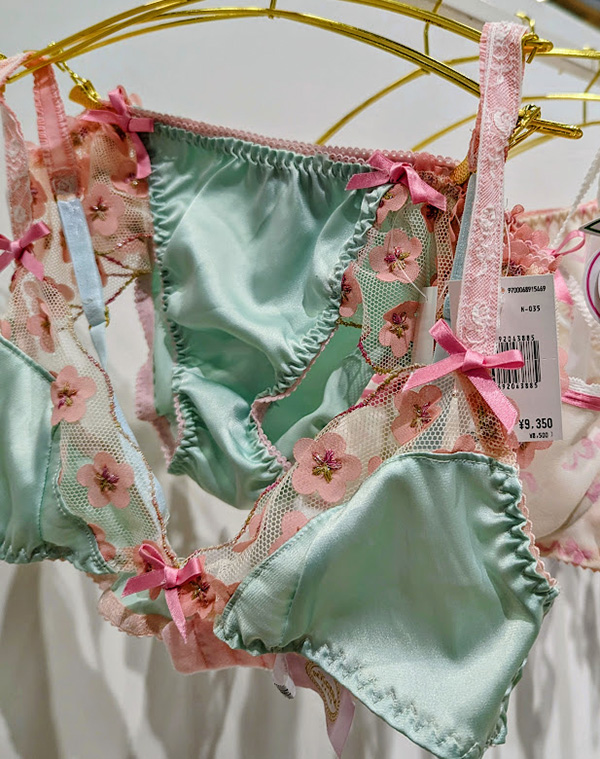 Nagisa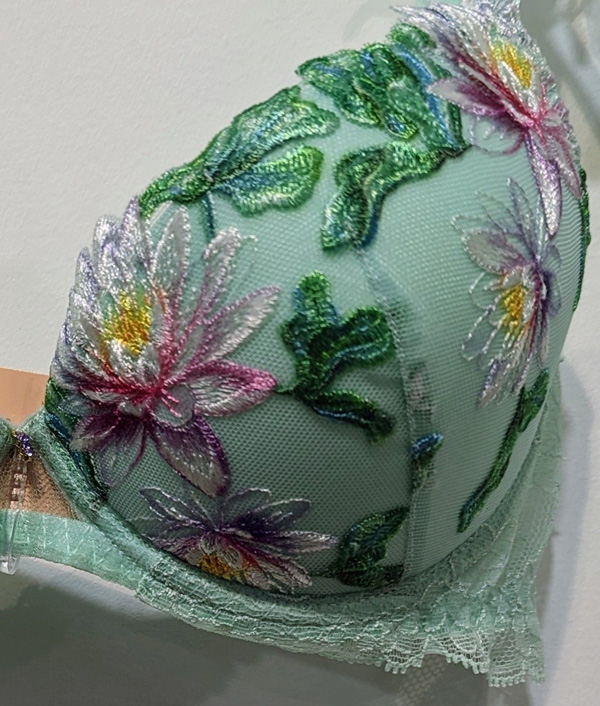 Lise Charmel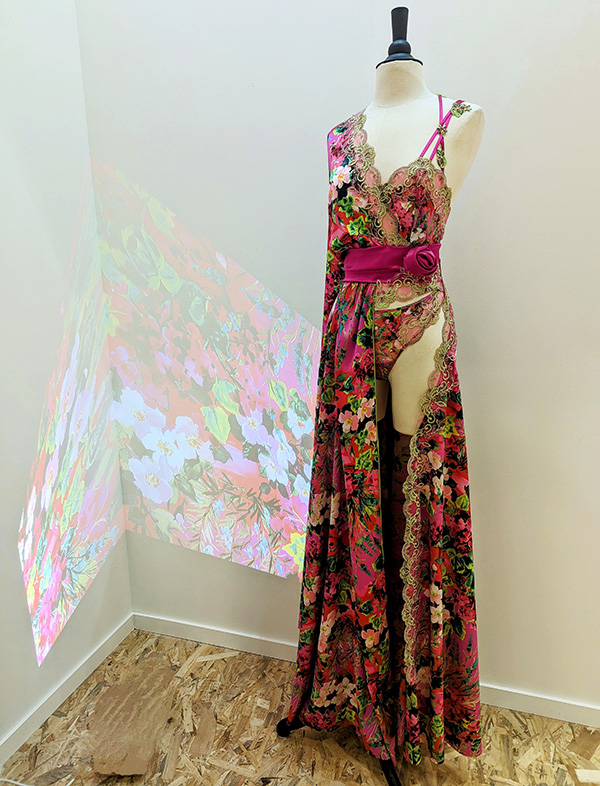 Lise Charmel
More Market Musings Coming Soon From Curve New York on Lingerie Briefs