Bougainvillea Blooms at Simone Pérèle
By ELLEN LEWIS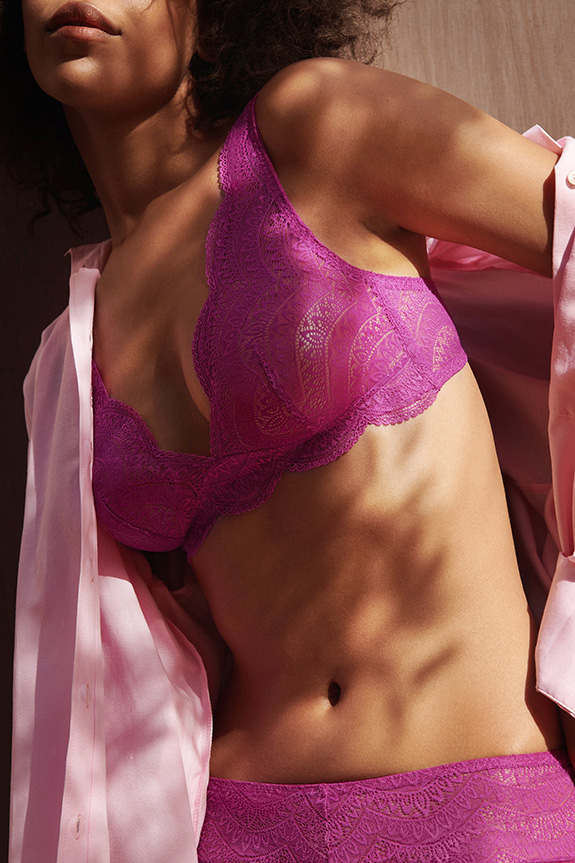 Bougainvillea: my friends in Mexico refer to it as a beautiful weed. It grows everywhere, framing roadways, houses, and even random buildings in town. When I first moved to Los Cabos, I filled the entire perimeter of my yard with multi-color bougainvillea, so mesmerized by the bounty of color. And then I learned why so many of these prolific flowers were most evident in magenta. Magenta, is the most hardy of these plants, often overtaking other shades in the garden. Soon my yard was a deep purple infused pink haven of floral allure. This color, which happens to be the 2023 Pantone color of the year, is everywhere in Lingerie, evident in many markets worldwide.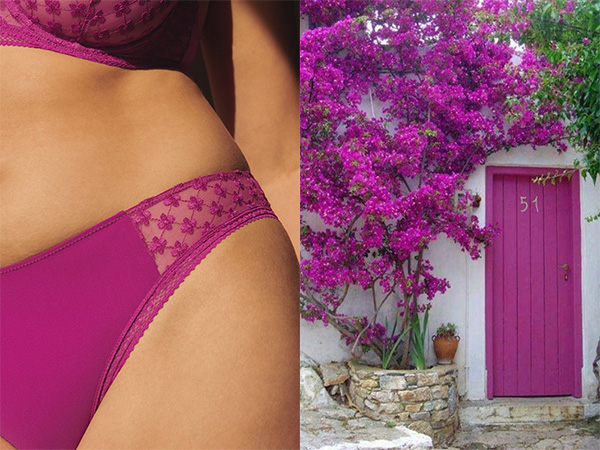 Though prevalent throughout the Intimates landscape, Simone Pérèle's design take on this brilliant  hue captured my eye at the Lingerie shows. Maybe it's the way they highlighted it in the best-selling Karma collection as well in their cheeky Simone by Simone Pérèle Hortense group, but this charismatic color is an A/W fashion bonanza. Designed in exquisite Italian fabrics, both groups reflect the brand's quintessential French charm.
Elegantly executed, Karma (also at top)  includes seven lace bras, four matching panties and 1 spectacular bodysuit available in range of sizes 32-42, A-G cups and XS-XL.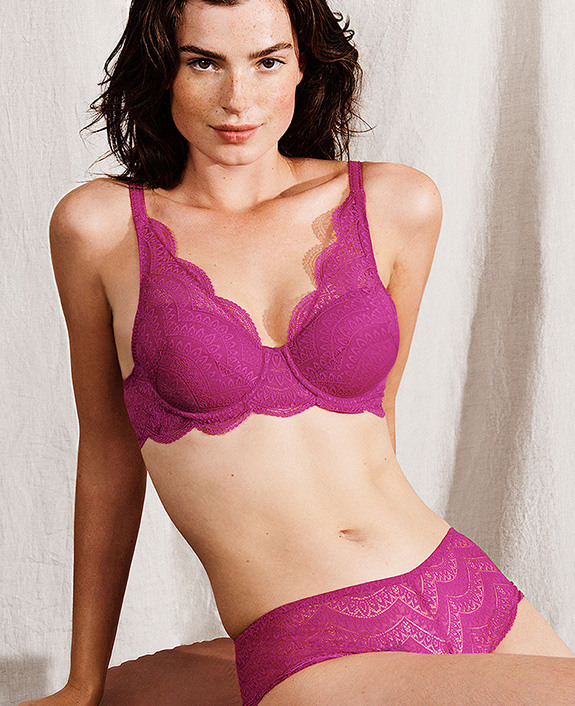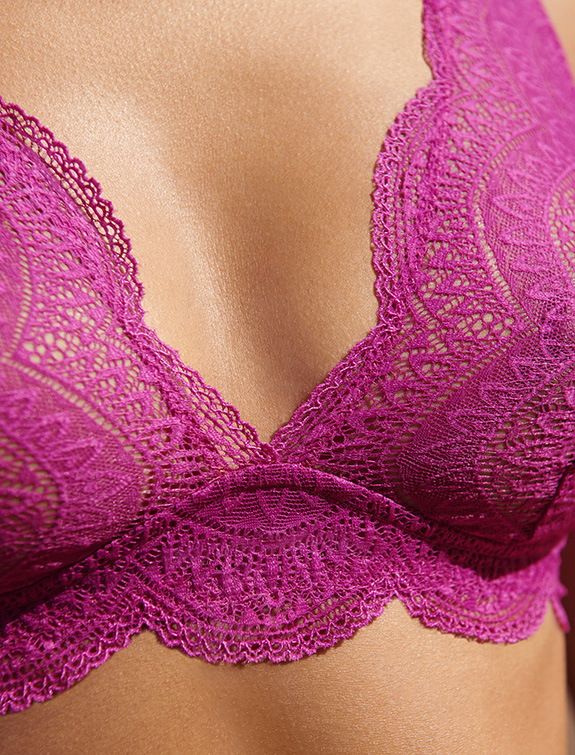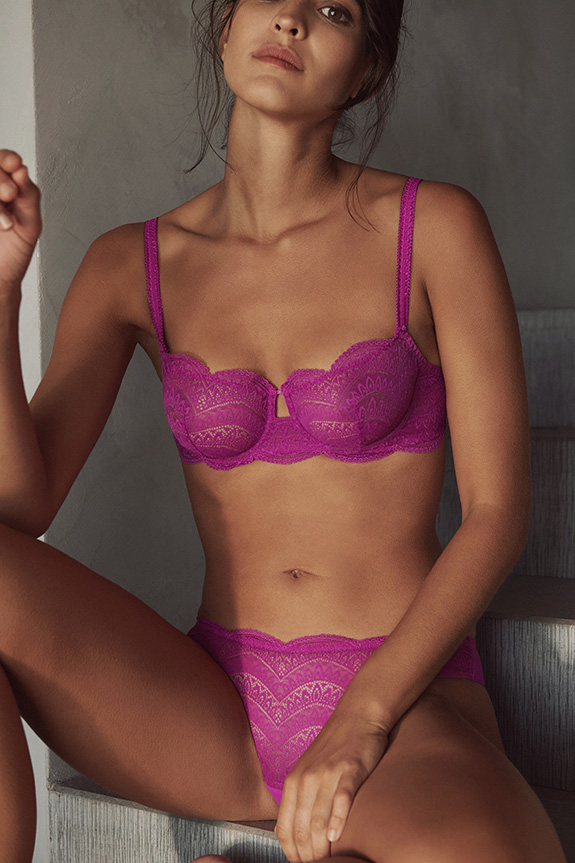 Hortense, with its younger cut and extra value, is part of the Simone Pérèle We Care initiative. Constructed with recycled Italian embroidery, three bras, two panty and one chemise (really a very chic blouse) fit sizes 32-38, A-E cups and XS-XL.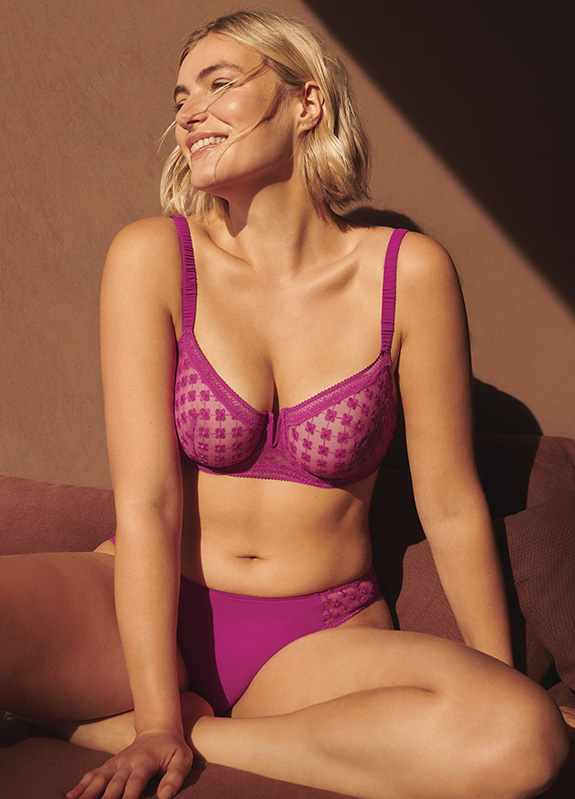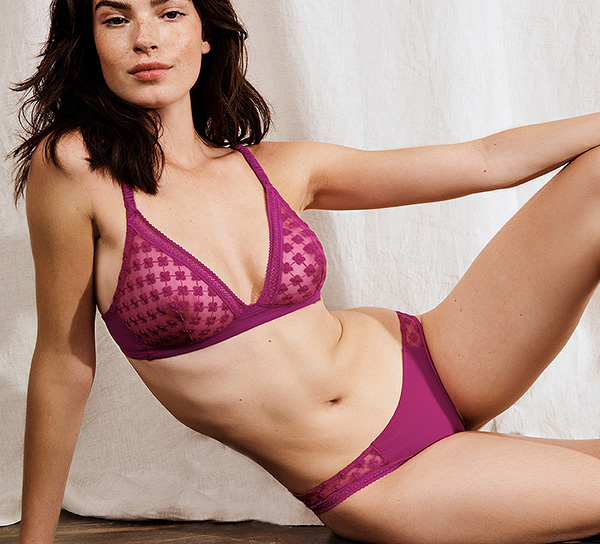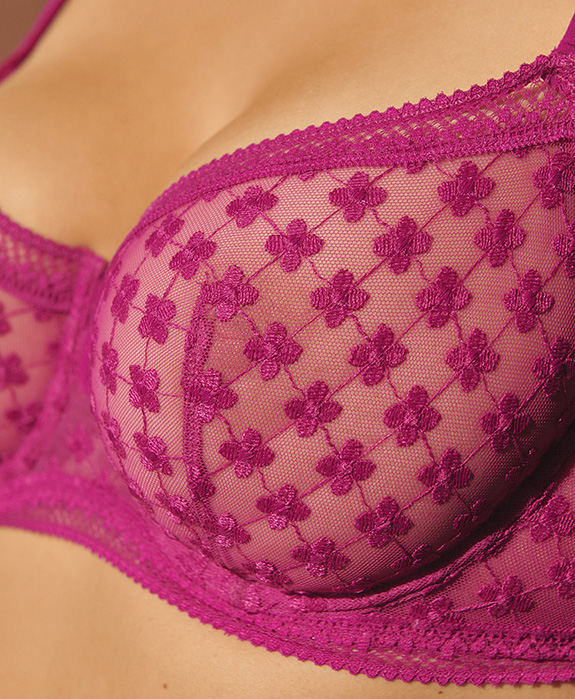 See More Simone Perele Collections On Lingerie Briefs Here