CZI~Clothing Meets Art Meets Technology
By ESTELLE PULESTON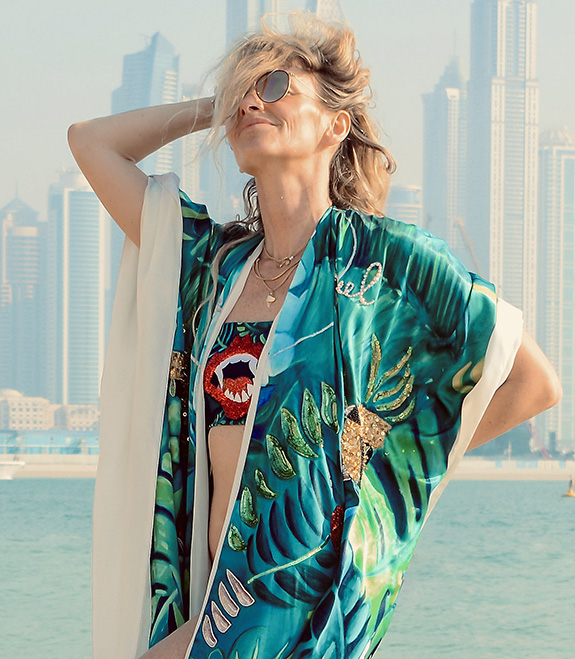 I've been known to describe a brand as "wearable art" on occasion, but never has the term been more applicable than it is to today's spotlighted brand: Switzerland-based CZI. A swim and beachwear label by Sandra Czich and her twin sons, it's based around offering exclusive, eye-catching prints which start out life as physical paintings.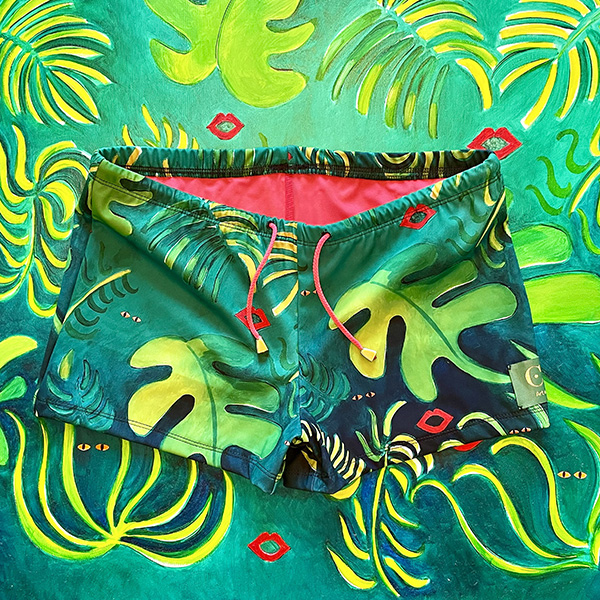 Czich describes herself as a "self-taught artist who turned into a lawyer who turned into an art-entrepreneur". The co-founder, designer, and resident artist rolled into one, she came up with the idea for CZI out of the blue one day while sunbathing on the rocks of a Mediterranean island. Busy admiring her boyfriend, it hit her that he'd look really good in a specific print. A mere two months later, concept became reality with the creation of the brand's first ever product, the men's Jungle Life swim trunks.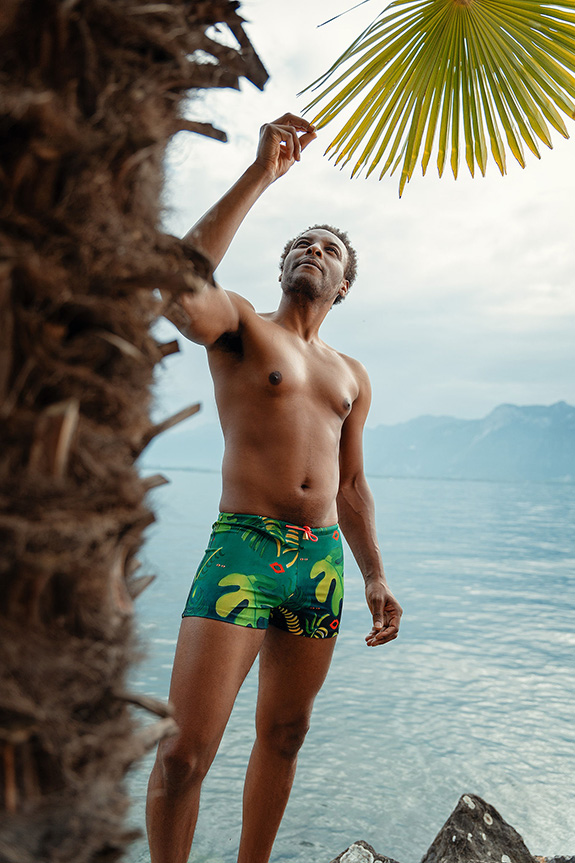 Today, CZI offers both men's and women's swimwear, plus matching cover-ups, t-shirts, hoodies and headbands – everything you need for a chill day out at the beach or a sunny afternoon boat trip. Although the current prints are mostly based around a similar palette of ocean blues and greens, they're designed to capture different moods. Czich describes the Mykonos range for example as "contemplative" and a "tribute to the ocean", while the Jungle and Legendary Mouth collections have a vibe that's more "energetic, sexy and playful."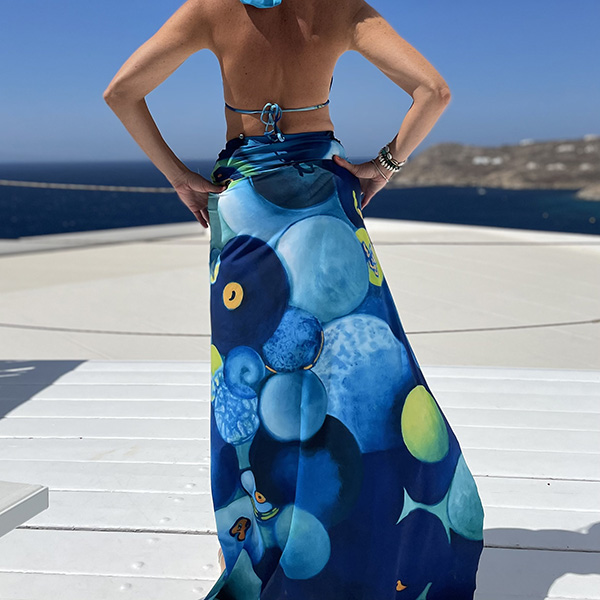 In the future, she'd love to collaborate with other artists as well. When I asked Czich what makes a particular painting translate well into a wearable print, she explained that it's all about the "wow factor… the harmony of colors, the strength of the message and the capacity to create an emotional link." She also turns to her 18-year old sons for advice. "We co-founded CZI together and as millennials their opinion is key."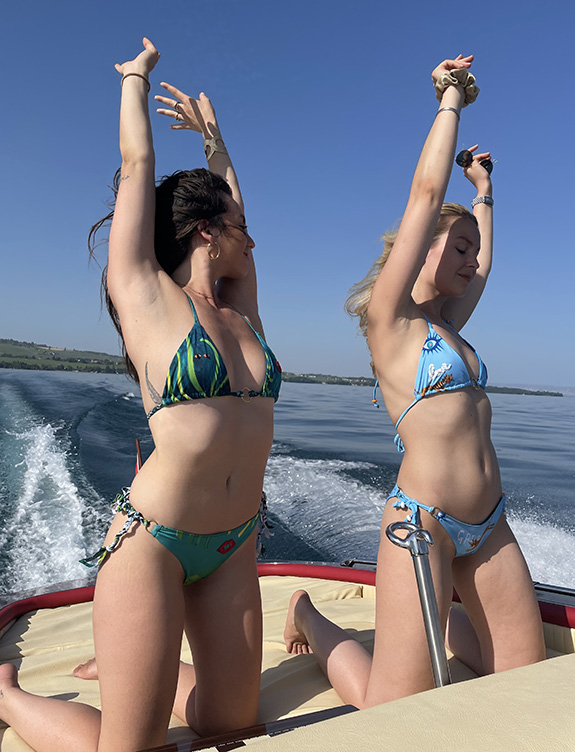 Now, if wearing a swimsuit that features the creator's own artwork still isn't unique enough for you, there's also the option to choose one of the brand's deluxe embroidered designs which are painstakingly hand-decorated with beads and sequins. Or you can go even further and order a one-of-a-kind bespoke creation based on your favorite of Czich's paintings!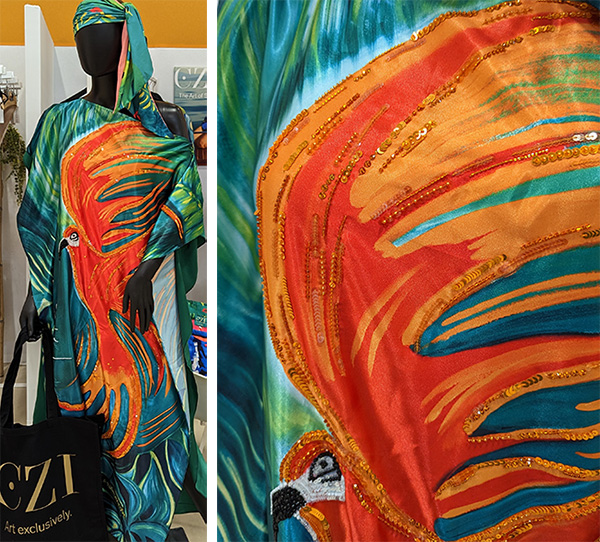 CZI may be a creatively-minded brand, but it also has an innovative technological edge: embedded NFC tags that you can scan with your phone to access everything from practical details such as fabric content and care instructions, through to 'added extras' including a digital certificate of authenticity, information on the featured artwork, and exclusive artistic visuals. There are also plans to soon allow customers to customize the content of this tag, so that they can include a secret message when purchasing a gift.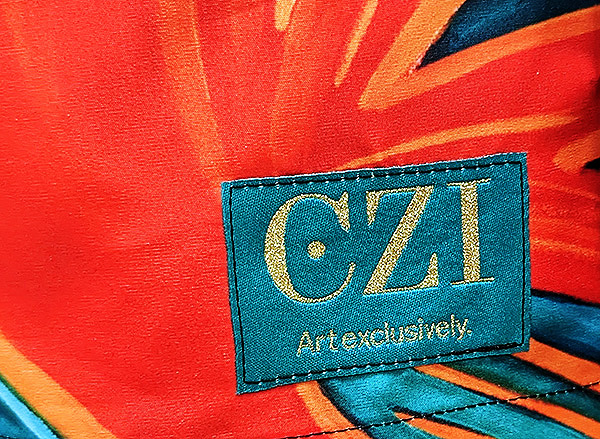 Made in Switzerland and France, CZI is produced to order to minimize waste, and uses 100% recycled polyester for the men's swim trunks (partly made from bottles recovered from the Mediterranean Sea) and 85% recycled polyester in the women's swimsuits. Swimwear prices start at 170€, approximately $180.
Contact information:
Website: https://czi-artofskin.com/
Instagram: @czi_artofskin
Email: sandra.czich@czi-artofskin.com
See More Stories From Estelle Puleston in our Featured Designer Column on Lingerie Briefs